WWE No Way Out 2012: Logical Card for the Returning PPV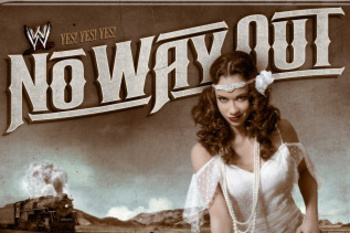 With Over the Limit officially in the books, we can now look forward to WWE's next pay-per-view, the resurrected "No Way Out."
Several ideas have been pitched regarding what the stipulations of the Big Three matches will be, and based on that, I will make my predictions with different variations of the No Way Out concept.
Let's get started…
Randy Orton vs. Chris Jericho (No. 1 Contenders Match)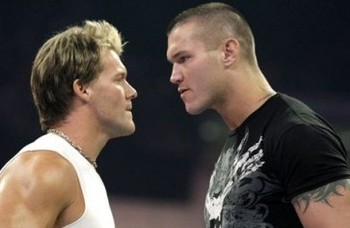 This one is simple. Orton needs someone to feud with, and we can disregard all the rumors of Chris Jericho leaving the WWE for at least another month.
Both of these men will try to prove themselves worthy of being the rightful No. 1 contender to Sheamus's title, but they will have to earn that right.
If you recall, Orton was the one who punted Chris Jericho out of the WWE a year ago, so they still have some business to settle. Letting these two crafty veterans duel seems like the only logical approach.
Orton will likely take Jericho out of action once again at No Way Out and build towards a summer-long program with Sheamus.
When Jericho returns from his hiatus, we can finally see a lengthy Jericho-Orton rivalry.
Primo & Epico vs. Kofi Kingston & R-Truth (Tag Team Championship)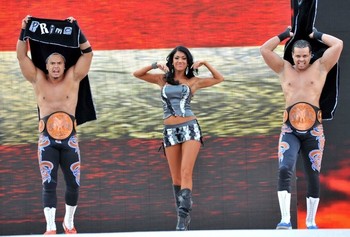 The tag team division is starting to show some signs of life again.
If Over the Limit was any indication, Kingston and Truth seem to have the crowd in firm support, which is a great thing.
The key is to keep challengers coming, and the newly formed "All World" stable needs to materialize before they become afterthoughts.
Having Primo and Epico cash in their rematch clause at No Way Out would be perfect. The stable has done their scouting on the tag champs, and now it is time to start taking action.
Layla vs. Rosa Mendes (Divas Championship)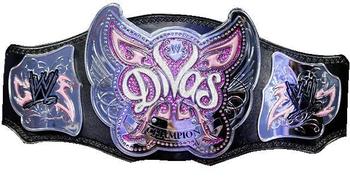 Being apart of the newly formed "All World" stable means it's AW's responsiblity to look out for all of his clients.
It is very possible AW will strike a deal with GM Lauranitis and get Rosa Mendes a Divas title shot against a very game Layla.
Christian vs. Damien Sandow (Intercontinental Championship)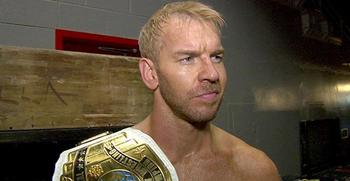 Photo courtesy from WWE.com
When Christian returned and won the Intercontinental championship from Cody Rhodes, it was obvious WWE has no plans for Christian to return to the main event picture anytime soon.
Cody Rhodes will exercise his rematch clause (possibly as early as tonight on Raw), only to lose again. Then, he will set his sights on the U.S. title and continue his feud with Santino Marella.
Christian, however, will continue to work with mid-carders on SmackDown to help get them over with the audience.
Damien Sandow comes to mind as a star who is on the rise. Sandow has an intriguing character, and his constant refusal to competing against a talent beneath him will eventually lead to a confrontation with the new IC champion.
This clash in styles could lead to some interesting moments—don't be surprised if Sandow deems Christian an ignoramus.
Sheamus vs. Del Rio (Lumberjack Match for World Heavyweight Championship)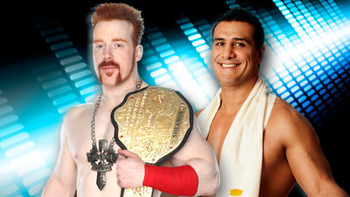 The match that was originally planned for Over the Limit will take place a month later in another variation featuring the No Way Out theme: A Lumberjack match.
It shouldn't be too difficult to get this rivalry started, as Del Rio can come out and state how he wasn't involved in the decision that took place at Over the Limit and wants his rightful one-on-one match with the Celtic Warrior.
Sheamus will gladly agree so he can finally quiet the Mexican Aristocrat.
Given his recent beef with Sheamus, however, John Lauranitis will intervene and try to tip things in favor of Del Rio. That is why Lauranitis will surround the ring with a group of heel Lumberjacks.
Daniel Bryan vs. CM Punk (Submission Strap Match for WWE Championship)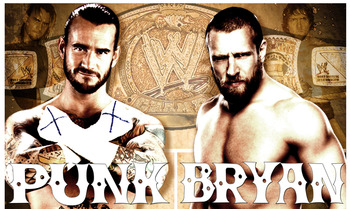 Photo Courtesy of creativelyendeavored.com
These two men put on fantastic match last night at Over the Limit, and based on the controversial ending of the match, it is clear that the WWE has plans for this feud to continue.
Daniel Bryan will state his case that CM Punk tapped out (even though it occurred well after the referee made the three count), and he will demand a rematch against the Second City Saint.
Punk will question Bryan's ridiculous request at first, but being the best wrestler in the world, he will eventually agree to another rematch.
Given the emphasis that CM Punk tapped out, this could easily turn out to be a submission match. The Strap Stipulation is one example that fits the No Way Out theme and works here perfectly, as these two men can be more creative in a strap match by going outside the ring and using their surroundings.
During the weeks leading up to No Way Out, expect to see the conflicted AJ play a bigger role in this rivalry.
The potential is certainly there for an epic story to be told. Let's hope WWE gets this right.
John Cena vs. Big Show (Barbed Wire Steel Cage)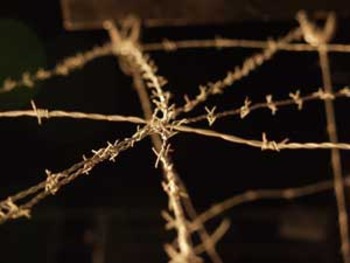 Given the conclusion of last night's Over the Limit PPV, it is a no-brainer these two men have a date set for June 17.
Expect an elated John Lauranitis to reinstate Big Show tonight on and then book Cena in a match against the World's Largest Athlete.
In order to gain some retribution for getting embarrassed at Over the Limit, Lauranitis will punish Cena by making the match take inside the ominous Steel Cage. But that's not.
To ensure that Cena does not escape the cage in a fluky manner, Lauranitis will add two more stipulations:
1) The only way to win is by pinfall or submission.
2) Surround the Steel Cage with barbed wire so Cena cannot take a breather and is locked inside the structure with the seven-foot behemoth at all times.
Sound brutal enough for ya? Poor Cena, why did you have to make Laurinitis angry?
Card Recap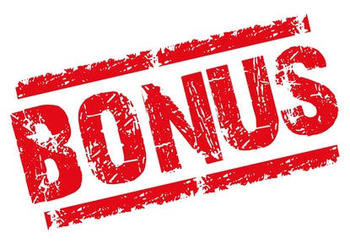 Here's a quick rundown of the card:
Chris Jericho vs. Randy Orton (No. 1 Contenders Match for World Heavyweight championship)

Primo & Epico vs. Kofi Kingston & R-Truth (Tag Team championship)

Rosa Mendes vs. Layla (Divas championship)

Damien Sandow vs. Christian (Intercontinental championship)

Alberto Del Rio vs. Sheamus (Lumberjack match for World Heavyweight championship)

Daniel Bryan vs. CM Punk (Submission Strap match for WWE championship)

Big Show vs. John Cena (Barbed Wire steel Cage match)
Of course, there could always be a few last-minute additions to the card.
So what do you think of this lineup? Do you think this is a fair card to predict? Also, would you pay $50 to see this card? Leave a comment below and let me hear what you think.
Thanks for reading!
Keep Reading