WWE Raw Preview: 5 Things to Look for in Tonight's Episode (May 21)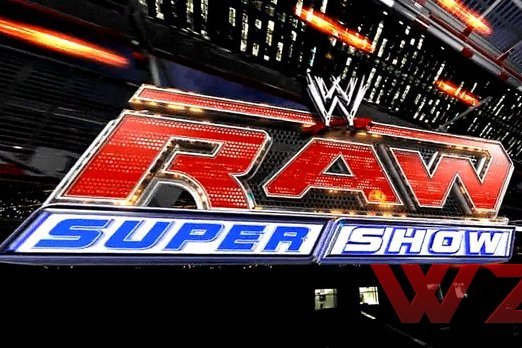 Photo courtesy of WWE.com
Over the Limit is, pun intended, over and done with.
The WWE delivered a very solid pay-per-view showing last night, one that was highlighted by a phenomenal WWE Championship match and great bouts for the WWE Tag Team and World Heavyweight Championships.
Now that OTL is officially in the rearview mirror, though, it's already time to start building toward No Way Out.
Some Over the Limit feuds are going to continue, while new ones have already started, and even more new ones should start on tonight's Raw.
So, what should we be on the lookout for when Raw airs later tonight?
Well, here are five things you should pay particular attention to in the May 21 edition of Monday Night Raw.
Begin Slideshow

»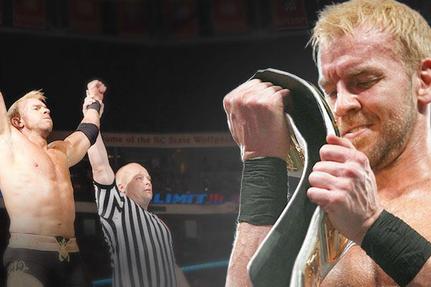 Photo courtesy of WWE.com
In what was a genuinely shocking moment, Christian returned at Over the Limit last night as the final participant in the show-opening battle royal.
The surprises wouldn't stop there, though.
Christian won the battle royal and then went on to beat Cody Rhodes for the Intercontinental Championship later in the show, seemingly turning baby face in the process.
Aside from a brief return prior to WrestleMania, Christian has been off of TV since last November, so it's nice to see him back, but certainly a bit of a shocker to see him seemingly performing as a good guy.
He didn't flat-out say that he was a baby face, but judging by the crowd reactions and the way he acted, he's certainly now a fan favorite.
It will be interesting to see, however, where Christian is headed as face, if he's going to start a bona fide rivalry with Rhodes and what his future holds now that he's the Intercontinental champ.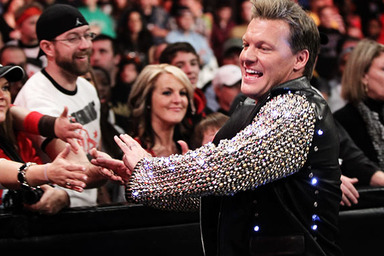 Photo courtesy of WWE.com
When Chris Jericho returned back in January, most believed that his latest WWE stint would be short-lived.
What exactly short-lived meant, no one knew for sure. But the widespread expectation seemed to be that Jericho wouldn't be around for more than a year, if that.
Since Jericho lost again at last night's Over the Limit PPV (his fifth straight PPV loss since returning), many are now wondering if that will be the last we see of Jericho in the WWE.
It's no secret that Y2J has big plans for his band, Fozzy, so perhaps his latest loss will lead to another hiatus from the WWE or full-on retirement.
I personally don't see Jericho hanging up the boots for good just yet and think that the WWE is only teasing that that's a possibility.
But given that he lost another match last night and took the pin, I wouldn't be surprised if Jericho takes a little break from the WWE.
Then again, if anyone can rebound from a loss, it's Jericho. So, he might be going nowhere.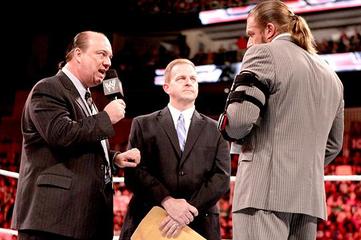 Photo courtesy of WWE.com
On last week's Raw, we found out that the basis of this Triple H vs. Brock Lesnar feud would be...lawsuits.
Now, I'm a fan of everyone involved in this feud—Lesnar, Triple H and Paul Heyman—but centering what could be an epic feud around lawsuits is not exactly riveting TV.
I get that there's not much the WWE can do with Lesnar off of TV, but they surely could have come up with something better than this, right?
As a wrestling fan, I don't care about lawsuits. I care about two guys wanting to rip each others' heads off.
But until Lesnar comes back, it's going to be hard to keep my interest in this feud.
That being said, I'm sure we'll get some kind of update on what's going on with Lesnar, Heyman and Triple H on tonight's Raw, though none of them are advertised to appear.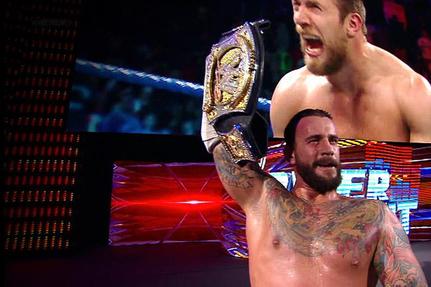 Photo courtesy of WWE.com
At Over the Limit, CM Punk beat Daniel Bryan fair and square in a 25-minute classic to retain the WWE Championship.
Although Punk didn't cheat to win, the ending still came with a little controversy, as Punk tapped out just a split second after he had apparently pinned Bryan for the 1-2-3.
The controversial finish left Bryan enraged, as he felt like he was the one who actually won the match, and this was seemingly done to extend the feud between the two.
Naturally, I'm all for it.
Bryan vs. Punk was phenomenal last night, but there wasn't much buildup to it. Thanks to the finish of their OTL match, however, the stage is set for this rivalry to continue.
I think these two will ultimately meet in another WWE Championship match at No Way Out, and tonight's Raw should give us a pretty good indication if that's going to be the case.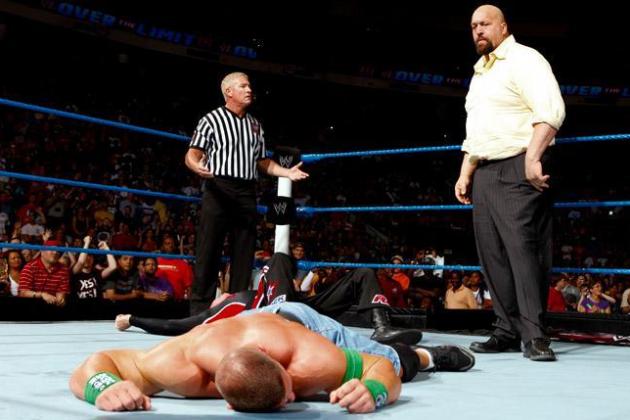 Photo courtesy of WWE.com
The Over the Limit main event between John Cena and John Laurinaitis ended with the finish that everyone saw coming.
The recently "fired" Big Show came out into the arena, teased that he would beat down Laurinaitis and instead, nailed Cena with the WMD to help Laurinaitis get the win and save his job.
The question is: Why? Why did Big Show attack Cena instead of Laurinaitis?
We're going to get the answer to that question on tonight's Raw (we think), when Big Show addresses and explains why he helped Laurinaitis get the win.
It'll be interesting to see if Big Show has a full-fledged heel turn or if he's apologetic and reveals that he only knocked out Cena in hopes of regaining his job.
I'm not particularly crazy about seeing another Cena/Show feud, but wouldn't be surprised if it kicks off at the conclusion of tonight's Raw.
Drake Oz is the WWE Lead Writer for Bleacher Report. You can follow him on Twitter and ask him any wrestling-related questions (to be answered in the B/R Mailbag) on Formspring.