NSAC Hearing for Nick Diaz and Chael Sonnen TUE Request Live Blog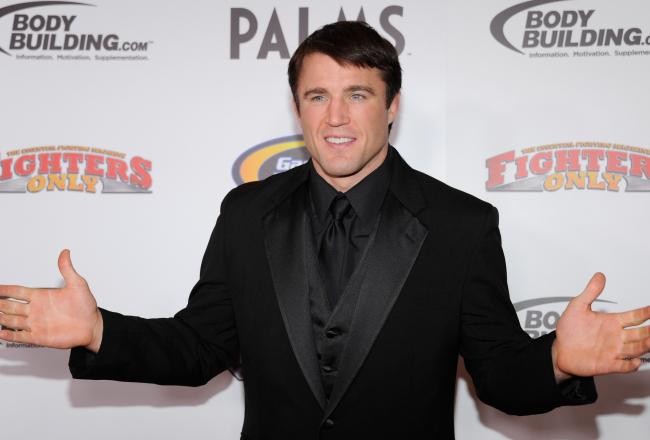 Ethan Miller/Getty Images
Today at 12 p.m. ET, the Nevada State Athletic Commission will meet to discuss two very important matters for the UFC.
The first is Chael Sonnen's TUE request in Nevada. This is obviously important for the main event of UFC 148. The other is just as important as it could decide the fighting future of Nick Diaz.
Diaz was suspended following his UFC 143 loss to Carlos Condit for having marijuana in his system in his post-fight drug test. According to Nevada law, he was supposed to have a hearing within 45 days of the event, but there were issues from both the Diaz camp and the NSAC.
The Diaz camp ended up unsuccessfully suing the NSAC for failing to grant him a hearing, but lost their case when they couldn't provide evidence that Diaz has a medicinal marijuana card.
Join us today for a live discussion of the NSAC hearing.
I don't know what to say about today's NSAC meeting. It was absurd and a total waste of time. In those five hours we learned absolutely nothing about anything.
Highlights:
Chael Sonnen was offered a job with the NSAC in an "advisory capacity" regarding TRT.
Nick Diaz still remembers the first time that he ever got high. It was at 13 years old. Seriously.
The commission needed to find out what it was like for Nick to get the munchies. That also seriously happened.
Nick Diaz' lawyer tried arguing it took him longer to pee after a fight because it was five rounds and he worked harder in that fight than normal.
The NSAC takes no guff from anyone and essentially stole 30% of Nick Diaz' purse and bonus because they didn't want to change their current bylaws.
It was irresponsible to put Nick Diaz in front of anyone because he talks too much and kills his own case.
The best part about all of this is that it is now Happy Hour and I am off the clock.
Thanks everyone for sticking with me as I slowly went crazy! Have a great day!
Commissioner Lunvall motions for a year suspension plus a forfeiture of 30% of his fight purse and bonus from UFC 143.
Kinda anticlimactic if you ask me.
Closing statements are over and now the commission is deliberating. Please get this over with quickly. This has seriously been 4 hours of discussion regarding marijuana.
Yep they're still talking about this stuff...we're at 5 hours of total commission time today. This is the worst. They're arguing semantics right now.
This is terrible. Diaz' lawyer is now saying that Nick had difficulty peeing after fights because they were five rounders. THAT DOESN'T MAKE SENSE.
The video has become unwatchable.
Guys, I can't take this anymore. They're asking questions to try and say that marijuana is a PED. That's Nevada's whole case. This is ridiculous. They just asked Nick about getting the munchies. Seriously, why is this still going on? Just tell him he's guilty. That's what they're gonna say.
This is a train wreck. They're cross examining Nick Diaz. It's as compelling and amazing as that sounds.
Nick Diaz is reminiscing about his first joint. Seriously...this is happening.
This is very similar to a Nick Diaz media scrum. Very short answers. He seems out of it. Not understanding the commission's questions and he said that he often gets weed from friends instead of the dispensaries.
They're swearing Nick Diaz in. They are now bringing up Nick's fight with Takanori Gomi.
The NSAC just spent the past 10 minutes misreading the WADA banned substance list. This is so bad. Just offer Nick a job already.
The case against Nick Diaz is being presented now and the NSAC's attorney misquotes the WADA guidelines.
Nick Diaz' attorney objects to WADA code being admitted as evidence.
The commission reminds Diaz that this "is not a court and we are not judges." The case against Nick Diaz starts now.
Nick Diaz is being addressed by the commission. They seem terrified of him.
Chael Sonnen is granted his Therapeutic Use Exemption.
Keith Kizer is hammering Chael right now. Says he wasn't given a TUE in California, Nevada, Florida, or the UK. Says that Dana told him (Kizer) that Chael has lied about everything and that it's just something that Chael does.
The commission will be deliberating and then will make their decision. They're speaking openly and Commissioner Avansino commends Chael for his honesty. He asks Chael if he would be willing to assist the commission in an "advisory capacity" with TRT. He says that Chael should be granted a conditional license.
Chael is now speaking. Says that he used to get sick all the time as a kid but he just assumed that was normal. He's been an athlete his whole life so he thought it was just based on having to constantly stay in shape.
Chael is asked by Commissioner Lundvall if he understands english. He obviously does.
They are now discussing his comments in front of the CSAC in 2010 where he says that Keith Kiser said it was totally OK. Chael says that it was a miscommunication between himself and his then-manager.
Chael is asked if he has a TUE for any other states. His manager says he applied in Illinois and Texas. He wasn't given any explicit word but did get a license to fight which they took as approval.
Chael Sonnen is sitting at the bench and just got sworn in. With him is his manager who is also a licensed lawyer in California. Dr. Traynor is on the line for the NSAC.
Dr. Traynor says that the diagnosis for Chael was incorrect. He says that Chael doesn't have primary hypogonadism. He likely has secondary hypogonadism. Says that in his opinion Chael doesn't have a problem with hypogonadism because the original lab didn't test him correct.
Dr. Traynor says that it's probably okay to grant Chael a TUE but he needs to be more diligent about taking his testosterone early in the morning. Dr. Traynor also recommends that a fighter get tested the day after the fight to ensure that a fighter hasn't used testosterone the night of the fight.
Still talking about TUE protocols.
The NSAC is discussing their TUE protocols before calling Chael Sonnen forward. They want to make sure they know what they can and cannot do when determining a Therapeutic Use Exemption. This is needed because Chael's TUE will determine whether the fight at UFC 148 stays in Vegas or if it's moved to a different location.
They're talking about something called BeatShot right now. I'm not really paying attention to this stuff because he's showing a video of a fight. And talking about how it proves the need for his software. It's whatever.
He's still talking and he's sinking in front of the commission. This is so sad because he's just making stuff up as he goes along when pressed by the commission.
Talking with promoters about scheduling events. They're trying to figure out how much funding these promoters have in order to run their events right now. Chael Sonnen should be talking in about twenty or thirty minutes.
They're talking boxing now. Trying to figure out judges and referees. It's kinda boring. Diaz and Sonnen will be probably the last issues discussed by the NSAC today.
This article is
What is the duplicate article?
Why is this article offensive?
Where is this article plagiarized from?
Why is this article poorly edited?