UFC 146: Cain Velasquez vs. Antonio Silva Head-to-Toe Breakdown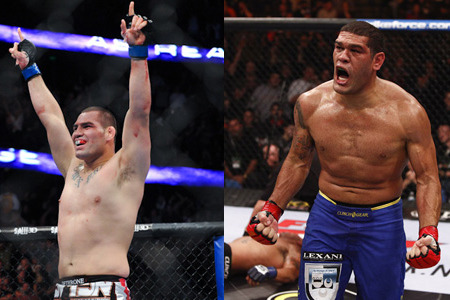 themmakingdom.com
This Saturday, at UFC 146, the main card will feature strictly heavyweights.
From Junior dos Santos vs. Frank Mir to Roy Nelson vs. Dave Herman, Lavar Johnson vs. Stefan Struve to Stipe Miocic vs. Shane Del Rosario, the UFC's most evolved division will once again undergo changes.
However, through all those fights, including the championship bout, Cain Velasquez vs. Antonio "Big Foot" Silva could steal the show.
Not only does it mark the arrival of Silva to the UFC, but it serves as the return of Velasquez since losing his title to dos Santos at UFC on FOX 1.
Here's how they stake up in this UFC 146 head-to-toe breakdown.
Begin Slideshow

»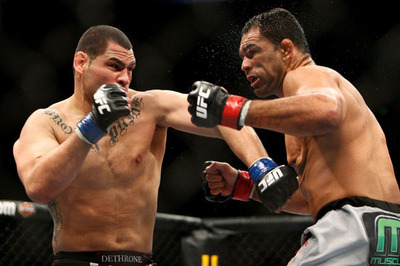 vancouversun.com
Advantage Velasquez
Both Cain Velasquez and Antonio Silva are coming off devastating KO loses.
But when it comes to natural striking and stand-up skills, Velasquez seeming has the immediate advantage over Silva.
"Big Foot" is in no way a slouch on his feet, but when you consider the TKO victories over Brock Lesnar, Minotauro Nogueira, Ben Rothwell and Jake O'Brien that Velasqeuz possesses, it's hard not to give him the nod.
At UFC 146, Velasquez should be looking to use his speed, power and small stature to stalk Silva using an in-and-out approach.
Because when it comes down to it, getting caught in a distance strike-off with Silva is the last thing you want to do.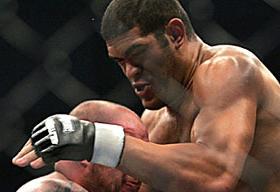 FCfighter.com
Advantage Silva
This was one of the hardest aspects of the fight to gauge.
Cain Velasquez can surely grapple and use his small frame to pin opponents against the cage, but Silva's strength and long limbs should provide him with the slight advantage he needs in the grappling game.
In the clinch, specifically against the cage, Silva has the ability to rain knees in bunches, having caught smaller opponents similar to Velasquez before with these unique strikes.
I really don't see this fight taking place against the chain-link fence that often, but who knows?
We've seen wilder things before.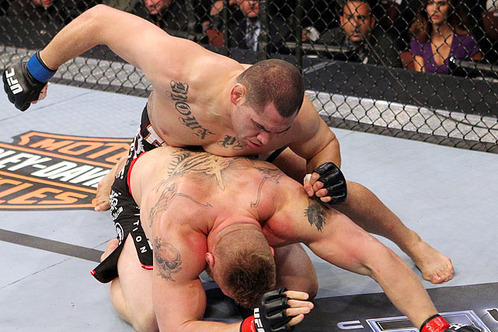 sportsillustrated.cnn.com
Advantage Velasquez
This is seemingly a no-contest.
Cain Velasquez is one of the best wrestlers around, so to think that Antonio Silva can come in and throw him to the ground is borderline insane.
Velasquez has not only dismantled bigger opponents before using his wrestling skills, such as Ben Rothwell and Cheick Kongo, but he as only been taken down twice in his professional career.
The last time Silva faced any opponent sporting a reputable ground game, he was taken down three times to none against Fabricio Werdum in 2009.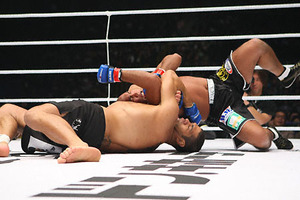 en.susumug.com
Advantage Silva
Similar to Cain Velasquez's wrestling superiority, Antonio Silva more than likely has the same authority in the submission department.
The fact of the matter is that Velasquez has never won a fight via submission, whereas Silva has won three with that method of victory.
With that said, I truly don't think the Brazilian Jiu-Jitsu black belt will have an opportunity to submit Velasquez because of the former champion's wrestling facade.
But if Silva is presented with the chance to sink in a choke or snap off an arm, consider it done.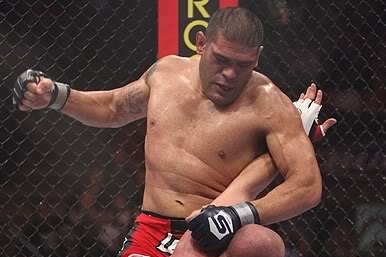 mmagospel.com
Slight Advantage Silva
It's always hard to distinguish between two fighter's different intangibles and what they bring to the Octagon on any given night.
In this case, while respectively setting Cain Velasquez aside, Antonio Silva takes the cake.
It ultimately comes down to who has the most precedence to pull off an awe-inspiring moment.
And following his recent destruction and significant upset over Fedor Emelianenko last year, "Big Foot" gets the nod.
Also considering Velasquez seems to be the more complete fighter, Silva could get desperate and try to initiate some unorthodox attacks.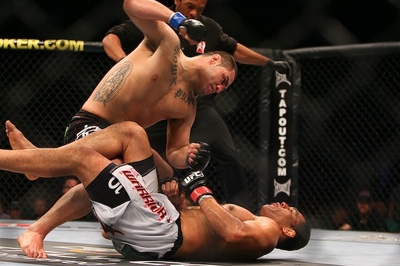 hot1073jamz.com
Advantage Velasquez
Instincts are the ability to finish a fight when the opportunity presents itself.
It's what separates true champions from round-to-round leeches.
For this fight, Cain Velasquez comes out on top as the more instinctual fighter than Antonio Silva.
Velasquez has ultimately been this type of performer his entire career, having secured a TKO victory in eight of his nine fights, including four first-round finishes to start out his career.
What that means for this bout, against a guy like Silva who possesses the ability to pounce at any moment, is that Velasquez is going to have to be at his very best.
That includes being quick to react and take the decision away from the judge's hands if he happens to catch "Big Foot."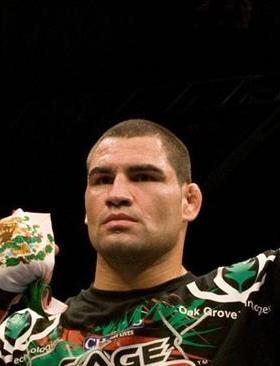 fiveouncesofpain.com
Advantage Velasquez
Despite a reach disadvantage and the potential inability to shake off a bigger Antonio Silva, Cain Velasquez has a distinct edge coming into Saturday's UFC 146.
Velasquez hasn't fought since November, but he has been recognized as one of the hardest working fighters in the UFC today, so don't expect him to be pulling any punches.
Once he regains a certain type of comfort zone inside the cage, Silva could be in trouble.
Because when Velasquez smells blood in the water, he's a modern day Jaws.
My initial prediction has Velasquez winning via ground-and-pound in Round 2.
For more UFC news and coverage, Follow @DHiergesell