NBA Draft 2012: Predicting Which Lottery Picks Will Start Right Away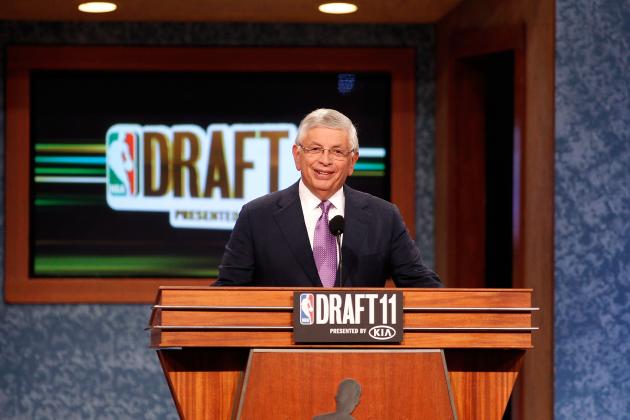 Mike Stobe/Getty Images

With the 2012 NBA playoffs well underway, now seems like the time to begin focusing on this year's NBA draft.
In little over a month, the next wave of future NBA stars will find out which team they will be asked to turn into a success.
This year's lottery, containing the 14 teams that missed out on the playoffs, is one of the deepest in recent years, with potential stars littering the top 10 and maybe even deeper.
For the purposes of this article, I have used ESPN's Mock Draft 4.0, which has also ordered each team by its regular-season record.
Begin Slideshow

»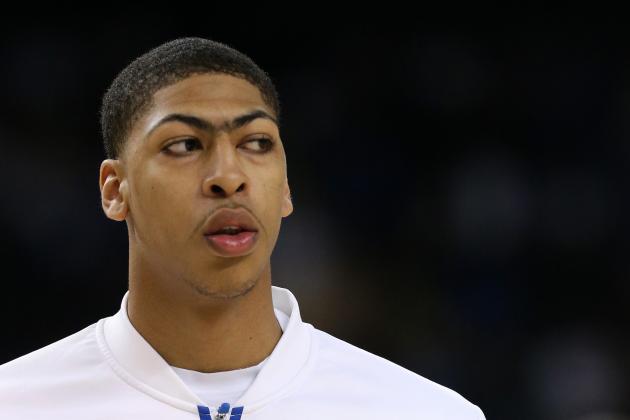 Ronald Martinez/Getty Images

Team: Charlotte Bobcats
There is one consensus first pick in this year's draft, and that is 6'10" power forward Anthony Davis.
Davis continues the growing trend of versatile big men who possess a reliable jump shot as well as a mean interior repertoire.
The Bobcats lost their last 23 games of the season to slide to an NBA-worst 7-59, an all-time record for lowest winning percentage: 0.106.
Davis already has the tools to become a household name. He'd start on every team that doesn't have one of the league's top power forwards. He could even jump ahead of some after his rookie year.
Whether the Bobcats can surround him with some other talent and begin to escape the NBA basement remains unknown.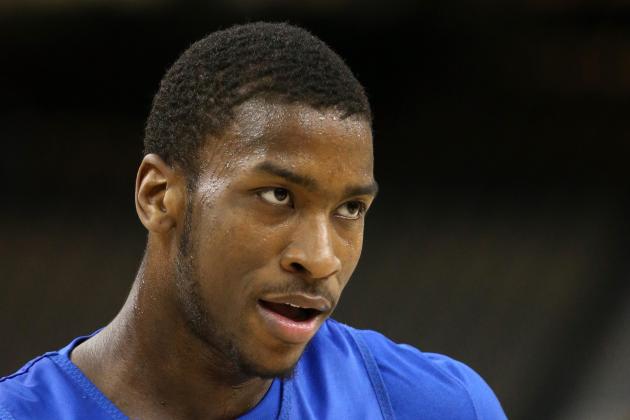 Ronald Martinez/Getty Images

Team: Washington Wizards
The Wizard's locker room is in need of leadership and the team sorely needs players to come in and provide a solid work ethic. John Wall's most explosive years are at risk of being wasted on a team with no leaders and full of guys who have the wrong attitude to hard work.
Michael Kidd-Gilchrist provides all of that and more, as he was a key contributor to the Kentucky Wildcat team that cut down the nets at this year's NCAA tournament.
There are not very many 6'7", 210-pound small forwards in the NBA, so Kidd-Gilchrist's niche exists. He'll slot quite comfortably into the Wizards' lineup as they begin to build something to move forward. Wall, Kidd-Gilchrist and Nene in the starting five is the beginnings of a respectable core.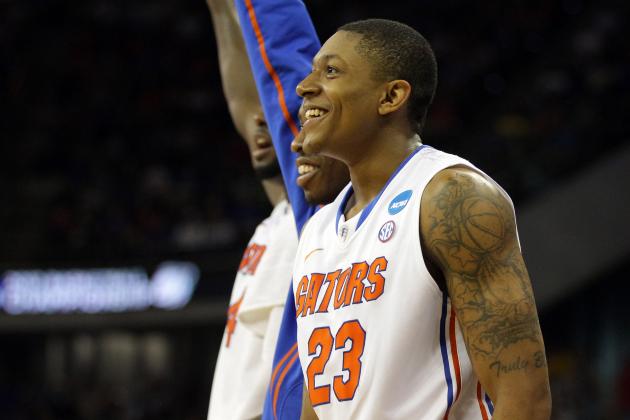 Doug Pensinger/Getty Images

Team: Cleveland Cavaliers
The Cavaliers have a 13.8 percent chance of winning the draft lottery, which is the third-best chance, which, if the maths holds up, should land them the third overall pick.
Having taken Rookie of the Year Kyrie Irving with last year's first overall pick, the Cavaliers will likely take Bradley Beal with their first-round pick this year.
A second guard who can control the ball, get to and score at the rim and who can shoot the ball well to go with Irving—who already possesses all of these skills?
He'll start, the Cavs will have potentially the most dynamic backcourt in the league.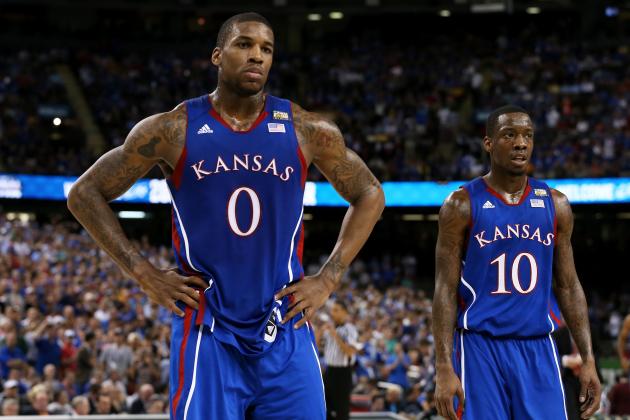 Jeff Gross/Getty Images

Team: New Orleans Hornets
There are a ton of questions surrounding the Hornets this summer regarding the futures of players like Eric Gordon and Chris Kaman. With both of those currently likely to depart, the Hornets will need either size to replace Kaman or a point guard to replace Gordon.
There are very few (if any) truly worthy lottery-pick point guards in this year's draft, so the Hornets' decision in that respect is simple. They will likely choose between Kansas' Thomas Robinson and North Carolina's Andre Drummond.
Robinson is the safe pick, and although the risky pick can be more exciting and may offer a better upside, for teams this high in the draft, this is their one chance to get a guy who can turn things around. Robinson will start when Kaman is eventually traded.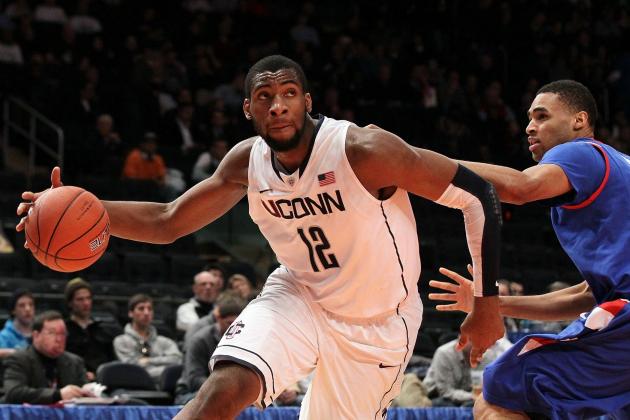 Jim McIsaac/Getty Images

Team: Sacramento Kings
Andre Drummond and the Kings look like a decent fit. Sacramento desperately need a center to pair with DeMarcus Cousins, who has finally broken through his mental barrier and is threatening to become one of the top power forwards in the league.

That's the vision for the Kings when they pick Drummond.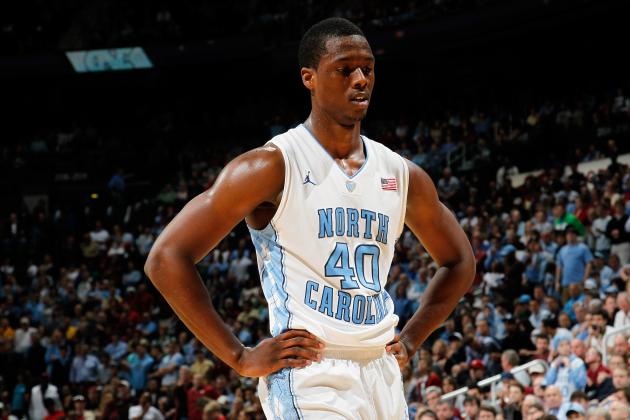 Kevin C. Cox/Getty Images

Team: Portland Trail Blazers
Harrison Barnes is a great shooter and scorer, valuable to any team. For Portland, he can be the beginning of the rebuilding that began when Greg Oden was released and Gerald Wallace was traded.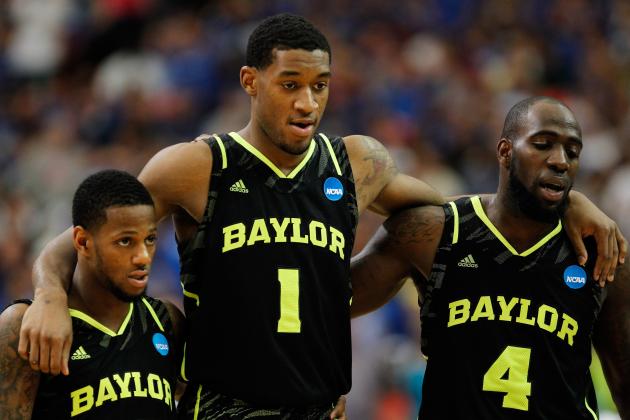 Streeter Lecka/Getty Images

Team: Golden State Warriors
Perry Jones III was originally projected as high as the top three. That he has "fallen" to seventh looks like he is sliding, but in this draft, any of the players from third down to Jones could switch places depending on the eventual results of the lottery.
Jones fills a big need for the Warriors, who tanked their way to this pick. A 6'11" power forward who has bags of potential is a great pick that, if he comes good on his potential, becomes a star of the future.
Alongside Stephen Curry and hopefully game-ready Andrew Bogut, the Warriors are on the way to building something worthwhile.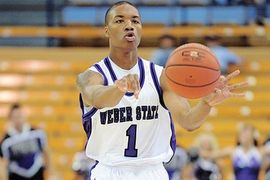 Team: Toronto Raptors
The Raptors need Damian Lillard's versatility and scoring. Although he isn't going to be this year's Kyrie Irving, Lillard will start in Toronto, possibly next to Jose Calderon in a 2-guard role.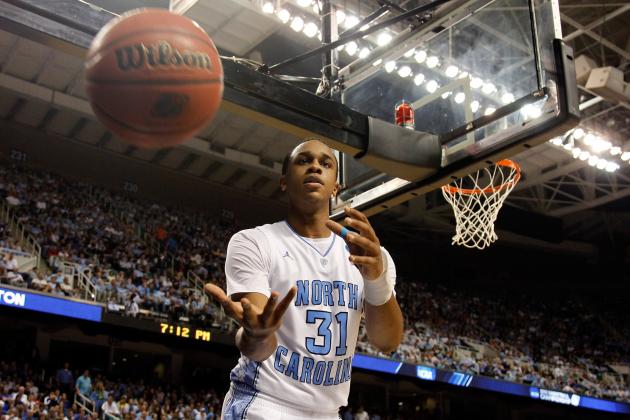 Mike Ehrmann/Getty Images

Team: Detroit Pistons
The Pistons have been stuck in the doldrums for years—not good enough to get anywhere near the playoffs, yet somehow not losing enough to make it to the top of the draft order.
The Pistons lack size and depth in their frontcourt, so taking someone like John Henson at No. 9 is the right decision.
There's no reason not to start him, although he is a reach at this stage in the draft, as the Pistons have very little to play for other than yet another high pick in the 2013 draft. Why not let Henson begin fulfilling his potential and grow as an NBA player while waiting to get the game-changer in the next draft?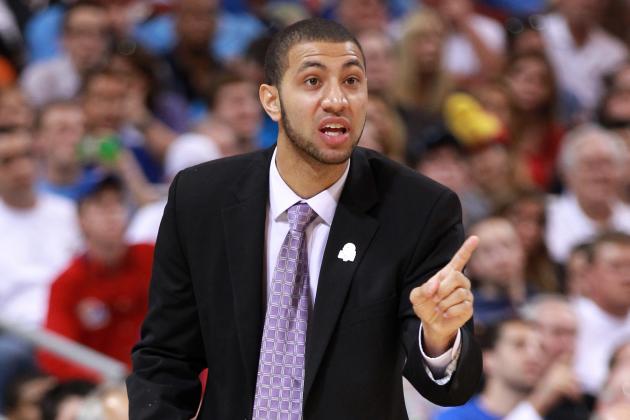 Andy Lyons/Getty Images

Team: New Orleans Hornets
As mentioned with the Hornets, they need a point guard and a big man to address the impending departure of their current starting point guard and big man, Eric Gordon and Chris Kaman.
Having already taken a big guy higher in the draft, the Hornets would do well to go after a point guard who makes everyone else on his team better.
Kendall Marshall does just that—a pass-first point guard who can help the Hornets start improving again. He won't be Chris Paul 2.0, but he'll certainly make life better in the Big Easy.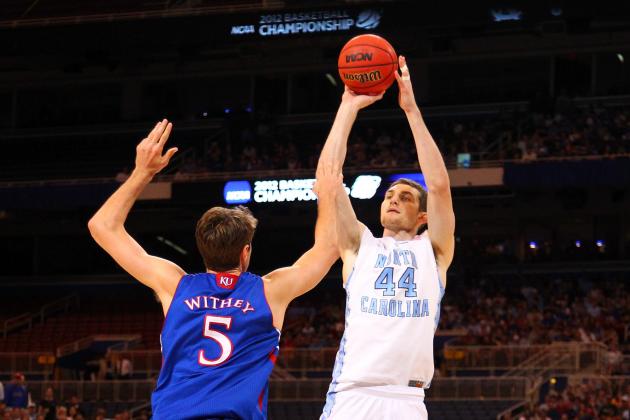 Dilip Vishwanat/Getty Images

Team: Portland Trail Blazers
Tyler Zeller won't be a star, but he can be a big contributor to any team willing to take the chance and draft him. He can run the court and finish well at a position the Blazers currently need to fill.
He'll eventually start, but he won't set the league on fire. Portland fans have to hope he doesn't become the new Greg Oden.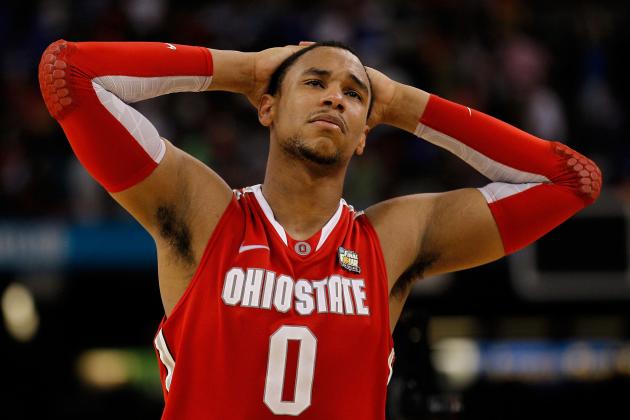 Chris Graythen/Getty Images

Team: Milwaukee Bucks
Jared Sullinger is a terrific talent, although his starting berth will only come if the Bucks can't afford to match offers for their outstanding young forward Ersan Ilyasova.
Ilyasova will get some big offers this summer; if the Bucks keep him, he starts and Sullinger has to make his name as the big man coming off the bench.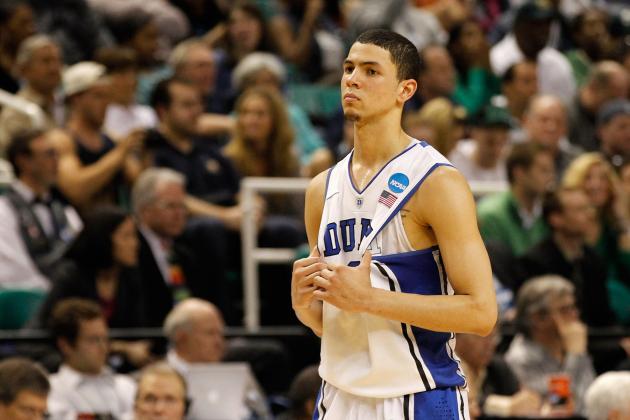 Streeter Lecka/Getty Images

Team: Phoenix Suns
The Suns could be in rebuilding mode when they pick Austin Rivers if Steve Nash decides to depart.
Either way, Rivers would be a valuable addition to the squad, a young guy with a terrific ability to score the ball.
The red flag that hangs over Rivers is his shot selection, which was a touch on the wild side through his college career. If he can reign that in and learn how to get his own shot in the best spots and at the right time, he could go on to be a great player.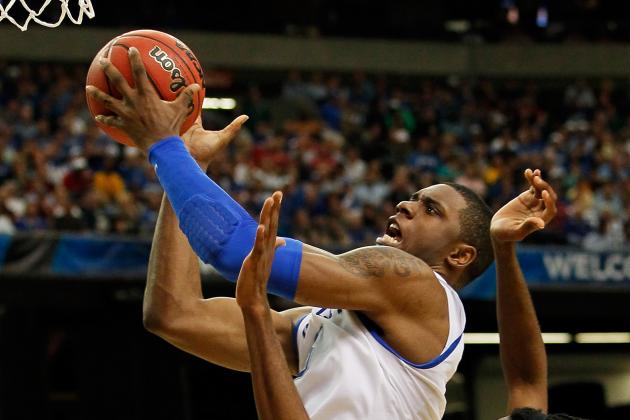 Kevin C. Cox/Getty Images

Team: Houston Rockets
Right now, the Rockets are another team whose roster is up in the air.
Both Luis Scola and Kyle Lowry, integral parts of the starting five, are mentioned in trade scenarios across the league as it the Rockets search for a trade to finally land that star the team has been missing.
Terrence Jones will be a helping hand on the team while the Rockets either retool with a new star or continue to try and make it into the bottom of the Western Conference playoff spots. He'll see plenty of minutes, though Chandler Parsons has played so very well this year, so bumping him aside and starting is unlikely.