6 Reasons Why New York Knicks Won't Make Playoffs in 2013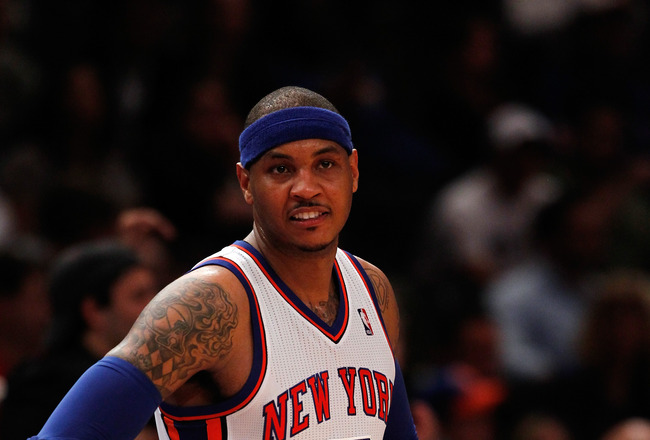 Jeff Zelevansky/Getty Images
The New York Knicks were probably the most exciting team to watch in 2011-12 due to second year sensation Jeremy Lin.
When Linsanity took over in February, it had nearly everyone talking about the team and where it could go from there. However, all came to a crashing halt when Lin was lost for the season in late March and the Knicks were ousted by the Miami Heat in five games in Round 1.
Here are six reasons why the New York Knicks won't make the playoffs in 2013.
Inconsistency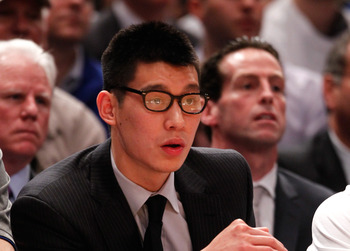 Jeff Zelevansky/Getty Images
The Knicks had a roller coaster season despite nearly fronting an A-list cast throughout the year.
They started the season on a losing streak, only have Jeremy Lin save the day and bring the team to .500. They would go on another losing streak before getting on another hot run to finish the season above .500. The Knicks' play has been too uneven to be a playoff lock for next season.
Jeremy Lin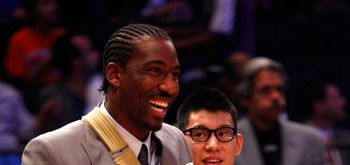 Jeff Zelevansky/Getty Images
Linsanity was both a great and a not so great thing in 2012.
When he first came onto the scene, Jeremy Lin took the world by storm, winning seven in a row. He would finish 9-3 after 12 games before going on a six-game losing streak. He would win six more games as a starter before being shelved for the regular season with a knee injury.
During the Knicks' six game skid, he and Carmelo had a hard time getting on the same page and converting their matches into wins.
How he and 'Melo function for a whole year together will determine if they make the playoffs next year or not.
Carmelo Anthony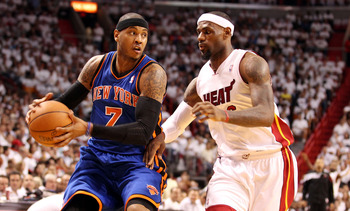 Marc Serota/Getty Images
Carmelo Anthony is a paradox as a basketball player.
When he wins, he is described as a fierce competitor, great scorer and one of the best players in the game.
When he loses, he is described as a ball hog, team cancer and just bad teammate overall.
In his tenure with the Knicks, they have made the playoffs in both seasons, but have not even gotten close to the second round.
No one knows if it will be good 'Melo or bad 'Melo next season, but what we do know is he will shoot a lot.
Amar'e Stoudemire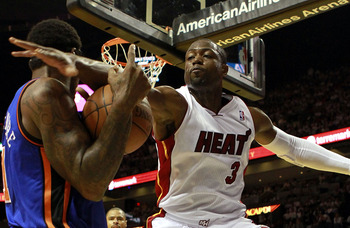 Marc Serota/Getty Images
Amar'e Stoudemire had a huge decline in his statistics in 2011-12.
He was a 20-point scorer throughout his career in Phoenix and was just not getting the ball enough this year to be effective as a go-to guy.
He still had a good season, but will he make a big enough impact to lead the Knicks to the playoffs next season. There is not enough evidence to point to that being the case.
Baron Davis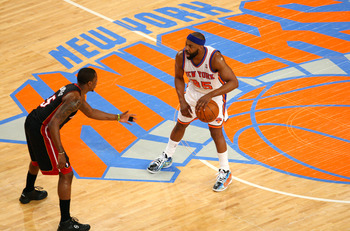 Chris Chambers/Getty Images
Baron Davis may be done with basketball for good after suffering an injury in the first round of the playoffs this season.
This leaves the Knicks with second-year point guard Iman Shumpert as the primary backup. How well he does in his role will determine how good the Knicks are next season. If he struggles, it may make an impact on the outcome of the season.
Fickle Fans in New York City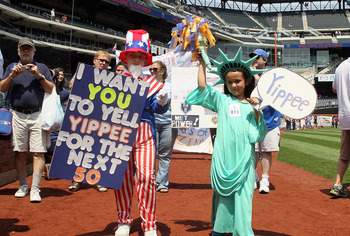 Jim McIsaac/Getty Images
New York fans can be some of the most fair weather fans in all of America.
If you win, they love you and worship you. If you lose, you can be viewed as scum of the earth and they will rag on you until you leave town.
New York's love-hate relationship with Knicks was never more personified then when they went on a winning streak only to go on a losing streak.
New York fans, will you ever make up your mind?
Keep Reading

New York Knicks: Like this team?