WWE Over the Limit: 5 Feuds That May Have Been Set into Motion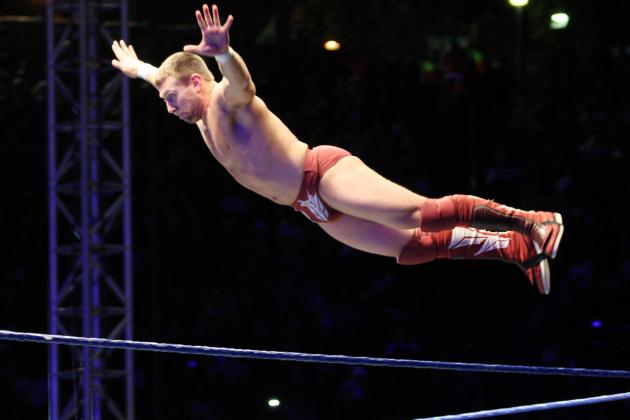 Gallo Images/Getty Images

Tonight's WWE Over the Limit pay-per-view offered us stellar match-ups and a few surprises here and there that rounded out an overall excellent show.
The return of Christian and his subsequent acquisition of the Intercontinental Championship was certainly the biggest surprise of the night, but the card was also rounded out by a veritable potpourri of solid matchups.
CM Punk and Daniel Bryan put on a stellar match, already earning hype for potentially earning Match of the Year honors. The Divas contest was the best that has been seen in what seems like eons, and the Fatal-Four-Way did not disappoint.
Superb matches aside, this particular pay-per-view led to some interesting potential feuds which could make a surprisingly large impact leading up to SummerSlam.
It is with inordinate amounts of glee and anticipation for what is to come that I have compiled the following list of feuds which may very well have been set into motion with this very pay-per-view.
Begin Slideshow

»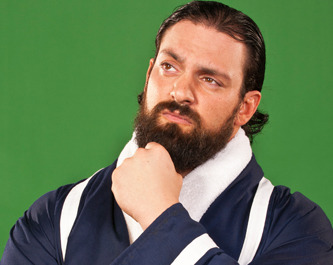 from fcwwrestling.info
This one may be a stretch, but I'm feeling pretty good about it.
In spite of Sandow's not being involved in the opening Battle Royal, I'm inclined to believe that it was because his character would have seen such a display to have been abhorrent if anything; it was certainly not because he didn't think he could win.
Christian, ostensibly still a heel, choosing to challenge Rhodes instead of Marella was also telling. A heel Christian would likely have wanted to make easy work of Santino, and could have launched a feud there, as US Title feuds have been seriously lacking of late.
He didn't, and that title is still open for a serious contender. Enter Damien Sandow: Spotlight, please.
Sandow's present story arc has him refusing to wrestle matches on the basis of his opponents being inferior and not worthy to wrestle him in front of the ignorant masses. He refuses to wrestle them for you.
A potential feud between the two, left very much open at this point in time, would actually make a lot of sense for both men.
Sandow presents himself as the picture of refinement and flaunter of intellect. He would certainly find Marella to be absolutely appalling, the very antithesis of what he believes a champion should be...and he would definitely want to take that title in order to further enlighten the ignorant masses.
You're welcome.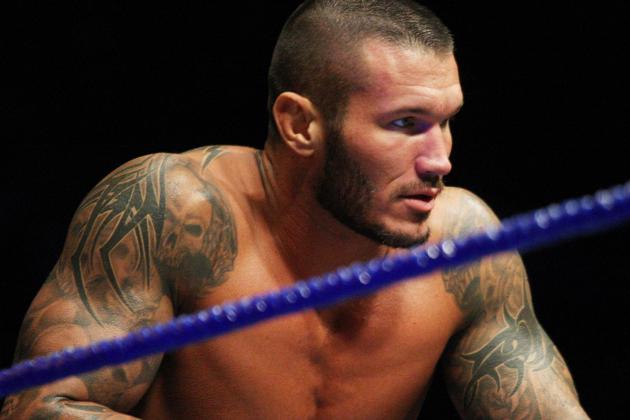 Gallo Images/Getty Images

These two men put on quite a show.
While I will offer the disclaimer that the likely feud ensuing between the two is mere fodder, serving only to potentially legitimize Alberto Del Rio by pitting him against top face Randy Orton, I will say that it could mean big things for both competitors.
The absence from television that was experienced by Del Rio was much to his detriment, as his crowd response since returning has been lackluster at best.
His character has seemed stale lately, and it should also be acknowledged that Randy Orton has not had a solid feud in some time.
These two, though, could potentially put on one hell of a program.
Barring bizarre choices by the creative team, I imagine this to be a substantial feud, eventually leading to heightened stakes when one inevitably enters the title picture legitimately.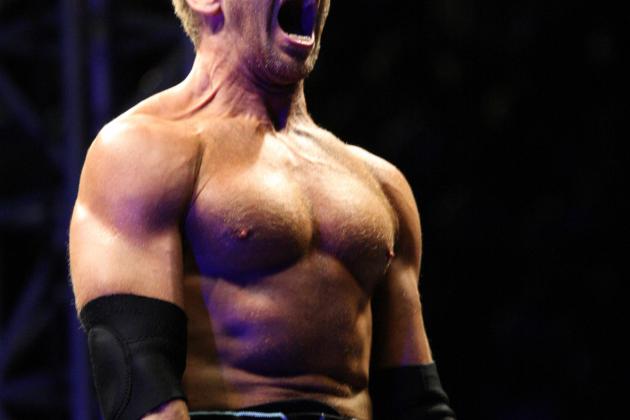 Gallo Images/Getty Images

What a red herring we were thrown, eh?
With Christian's post-Battle Royal staring down of United States Champion Santino Marella, that match seemed quite the likelihood later in the card.
Alas, Marella was not to wrestle a match with Captain Charisma, as Christian decided instead to target fellow heel Cody Rhodes and the Intercontinental Championship...which he won.
This was an impressive showing from a returning Christian, and although I feel the match between Christian and Rhodes later in the card was lacking in story and flow, I still expect great things from these talented performers.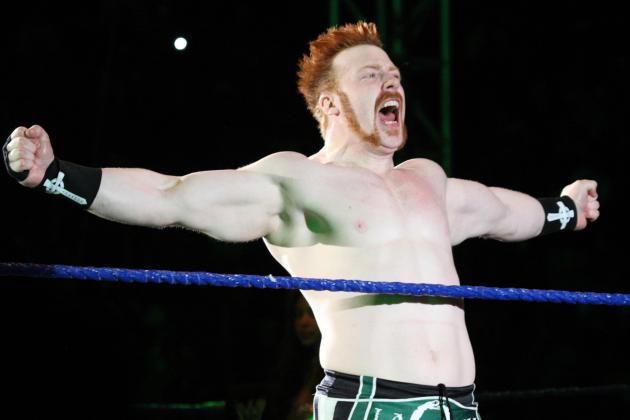 Gallo Images/Getty Images

Chris Jericho did a top-notch job of getting CM Punk over as a champion, and I expect no less of his potentially impending feud with The Great White.
In spite of his recent lackluster pay-per-view showings in terms of wins, Jericho has quite the resume to back up his legitimacy as a contender, and he and Sheamus have proven this time around to work quite well together.
While the title changing hands in this particular feud is unlikely at best, I expect Jericho to take the Irish-born champion for all he's worth, culminating in great matches and an overall impressive program.
This could help to redeem Sheamus further from the backlash following the brief WrestleMania bout with then-champion Daniel Bryan.
Keep your eyes open for this one; it could be something great.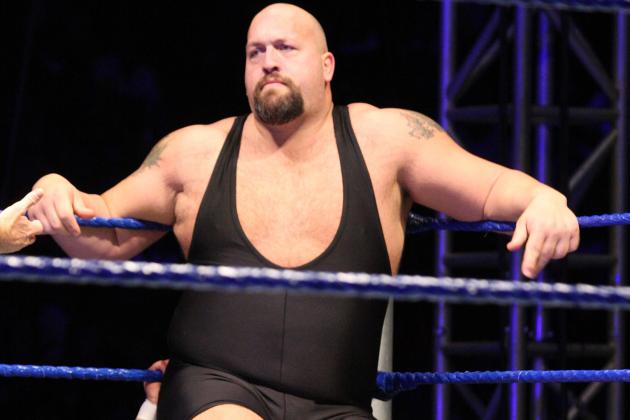 Gallo Images/Getty Images

Show appalled the masses at this pay-per-view by decking the golden child and costing him an easy victory.
Johnny Ace will continue to reign supreme over both WWE brands, and there is no way that this can sit well with Cena.
While it is likely that when Mr. Excitement was pleading with The Big Show by offering him his job back in return for this favor, it certainly appears as if the lovable giant has turned heel, favoring his job over his dignity.
This is good for both Superstars, as Cena does not currently have a legitimate feud, and The Big Show had begun to stagnate as a face.
While neither are necessarily the most technically proficient workers, both are completely dedicated to the company and passionate about the job they perform.
This is a well-deserved feud for both, and one that could potentially rock the lower-main event scene.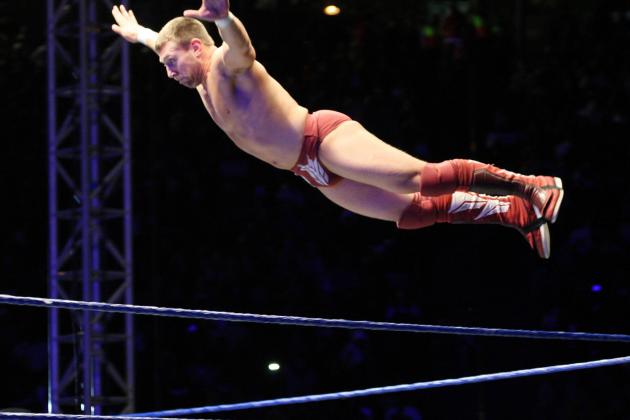 Gallo Images/Getty Images

These two work better together than most anyone else in the company.
With their fourth WWE match together, these two Superstars put on a show that eclipsed even the highly-lauded "Bryan/Punk 2."
The finish was somewhat controversial, revealed by slow-motion replay to have been in Punk's favor, without burying Bryan at all. They've done an excellent job of making these two appear to be evenly matched in every way.
The match the two put on at this pay-per-view was seriously the reason I purchased said event, and was well worth every penny; I can definitely see this as going down as a highly influential match in the company's history.
Just as I desired, there were no frills, no bells, no whistles, and no interference. It was just talent against talent, story-telling and pacing to the nth degree, and I loved every second of it.
There is definitely unfinished business between the two, and gauging crowd response, I'm willing to wager that this will be a feud for the ages.