WWE Over the Limit Results: 15 Things We Learned from Sunday's PPV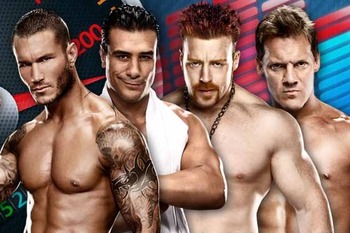 The fans who tuned into Over the Limit 2012 saw an exciting pay-per-view that exceeded expectations.
We saw a new champion crowned, the best tag match of the year, and the opening bout of a potentially amazing feud.
What did we learn from all the showdowns, scheduled and unscheduled alike?
Did we see reason for hope with the Divas and tag team divisions? What surprises and thrills will help to shape the face of WWE going forward?
1. Christian Is Back in a Big Way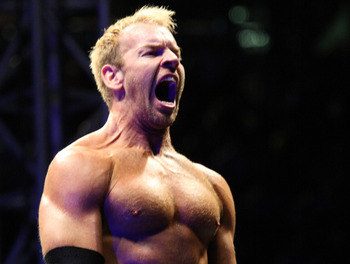 Gallo Images/Getty Images
Not only did Christian make a surprise return, he also left the arena with championship gold.
Hobbled by injuries, Captain Charisma has been forced to take time off, and fans have missed his special brand of intensity.
He won an impromptu battle royal, last eliminating the Miz before facing Cody Rhodes for the Intercontinental Championship.
In an exciting match, Rhodes frothed with anger and frustration, which caused him to lose the belt to Christian.
Christian was instantly inserted into a feud and asked to carry the title, putting him in an excellent spot to shine.
2. The Tag Team Division Is on the Upswing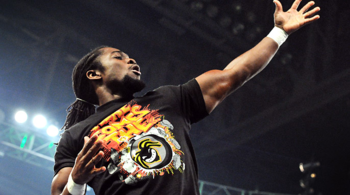 Photo from wwe.com
One of the better matches of the night and the finest tag match of 2012 so far saw Dolph Ziggler and Jack Swagger come up just short of dethroning R-Truth and Kofi Kingston.
If WWE continues to book such matches like and include stars of this magnitude within the tag team division, fans may have to stop lamenting its demise.
Choosing R-Truth and Kofi Kingston to carry the Tag Team Championship shows a commitment to tag teaming.
What they were likely trying to do with Evan Bourne and Kingston can finally get done. Just when tag team wrestling seemed to be back, Bourne's suspension derailed their plans.
Judging by how many times Ziggler, Swagger, Truth and Kingston had Booker T saying, "Aw my goodness," we may be seeing the beginnings of a tag team renaissance.
3. Tyler Reks and Curt Hawkins Will Be More Involved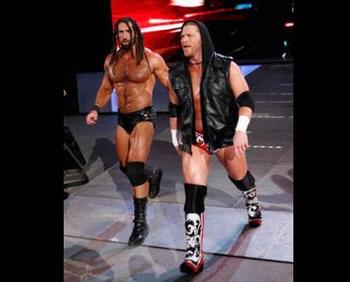 Photo from wwe.com
While developing their chemistry on NXT, Tyler Reks and Curt Hawkins have begun to develop a growing following.
With WWE's lack of depth in the tag division, Reks and Hawkins could serve as the lightning rods to inject new life into it.
They didn't get booked for a match, but the fact that they appeared on this pay-per-view, even just to tear up signs, shows WWE's interest in putting them on TV more.
Perhaps we're gearing up for a Kofi Kingston and R-Truth vs. Reks and Hawkins feud.
4. An Excellent Diva Feud Is Underway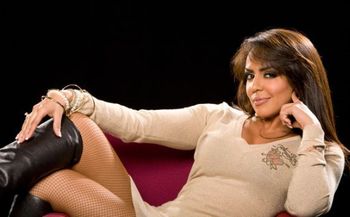 The predatory Beth Phoenix didn't surprise anyone with how well she performed in her Divas Championship loss.
She's been the bright spot in the division for the last year, and her chemistry with Layla helped produce a quality Divas match.
Certainly, they didn't match Manami Toyota vs. Aja Kong standards, but it was a big step for WWE, as there hasn't been a Divas feud worth watching in recent memory.
Most fans thought we'd have to wait until Kharma's return to bother watching the women, but Layla and Phoenix showed otherwise.
5. Chris Jericho and Alberto Del Rio Would Make a Fantastic Tag Team
Gallo Images/Getty Images
Solidifying what we've already seen on Raw, Chris Jericho and Alberto Del Rio are an ideal pairing.
Two arrogant heels adept at kicking wrestlers' heads formed a temporary alliance and showed off their chemistry once again.
It's an extremely unlikely scenario, but fans have to wonder how much the tag team division would benefit from a team composed of stars as big as Jericho and Del Rio.
If Randy Orton and Sheamus are going to be battling for the World Heavyweight Championship, and CM Punk will be busy with Daniel Bryan, maybe having Jericho go after the tag champs isn't such a crazy idea.
6. It's Not over Between Randy Orton and Sheamus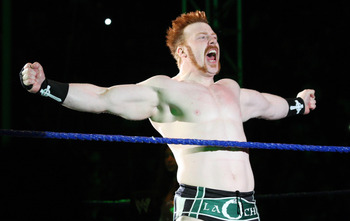 Gallo Images/Getty Images
The friction between World Heavyweight Champion Sheamus and Randy Orton has increased exponentially in recent weeks.
The two men were most intense with each other and the Fatal 4-Way at Over the Limit did little to solve anything between them.
The action ended with Orton sneering at the camera, the bridge of his nose sliced open. That's a clear sign we're in for an Orton-Sheamus feud.
Unless we're going to see a face vs. face battle, a turn for someone is in the works.
Will the popular Orton go bad again, or will the Celtic Warrior be the one to change sides?
7. Miz's Career Is in Rapid Descent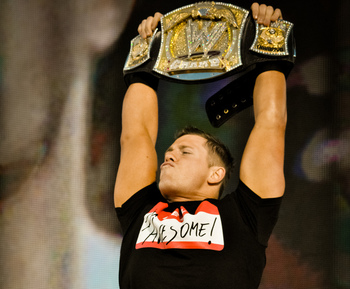 Photo by Reckless Dream Photography
Going from a WWE title reign and a WrestleMania main event to doing the Thriller dance is more than a step down—Miz's WWE career is in a free fall.
For Brodus Clay, this is the best that the Funkasaurus could hope for, providing a legit star to get himself over.
For Miz, it's essentially a jobber role, one which he can't be happy with.
An uninterested crowd saw Miz put up a fight before falling victim to the big man.
If WWE puts these two men in a full program together, Clay is going to use Miz as a stepping stone to wherever he's headed. And the Miz will continue to sink further into obscurity.
8. CM Punk and Daniel Bryan Is What Fans Want to See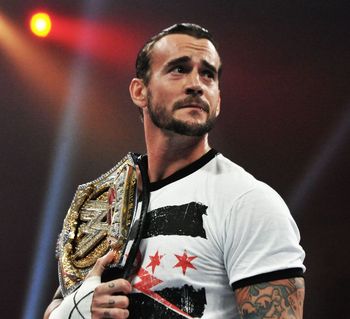 When the WWE Championship match was announced, there were concerns about how well the Internet's two favorite sons would draw.
As uncannily talented as Daniel Bryan and CM Punk are, they haven't developed the name recognition of the Rock, Brock Lesnar or John Cena.
The figures aren't in for the Over the Limit buyrate, but the live audience made their feelings clear. No match received more electricity from the crowd than that between Punk and Bryan.
They alternated thundering chants of those two wrestlers' names before eventually exploding in a chorus of "This is awesome!"
9. The Feud of the Year Has Begun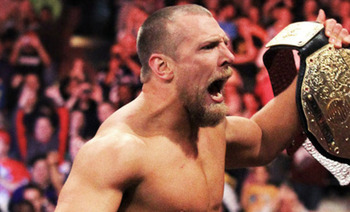 The best match of the night was undeniable proof that WWE has the premier feud ready to go.
Without much buildup to work with, Daniel Bryan and CM Punk delivered anyway.
Punk showed that there isn't just one marvelous technical wrestling marvel and former Ring of Honor champion on the WWE roster.
Punk pulled out some new moves in his intense and engaging battle with Bryan.
The unresolved ending leaves the door open for future matches. Their similar styles and history make for an easy-to-write story.
WWE should take full advantage.
10. Ryback Is Still on a Trail of Destruction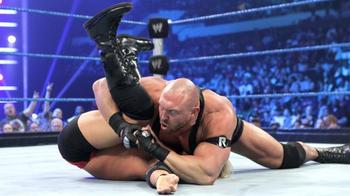 Photo from wwe.com
Dispatching Hunico's buddy, Camacho, in a few short minutes, Ryback did the only thing he's done in the WWE so far: win in dominant fashion.
Eventually, WWE is going to have to find Ryback an opponent that can stagger and get more than a one-count on him, but as of now the man who receives Goldberg chants can add one more victory to his resume.
Ryback has at least moved on from bowling over skinny local talent.
Camacho isn't exactly anyone's measuring stick, so we'll likely see more of the same "Ryback smash!" routine over the next few weeks until he moves up the WWE hierarchy.
11. Eve Is Here to Stay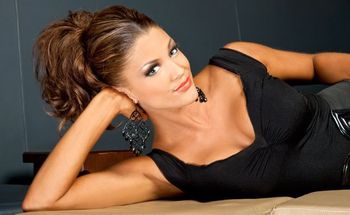 Photo from wwe.com
John Laurinaitis didn't get fired, so Eve's job is safe for now.
More importantly, Eve showed why her new role is perfect for her. A devious charm combined with her stunning looks make her segments hard to miss.
She kick-started the event with a Battle Royal and was peppered throughout the show.
As long as WWE doesn't decide to eventually have her main-event a pay-per-view in a match against John Cena, Eve can continue the excellent work she did at Over the Limit.
12. North Carolina Is Still an Awesome Crowd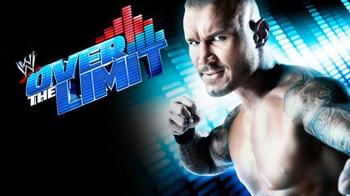 Ric Flair can attest to how loud and enthusiastic a North Carolina crowd can be.
For years the state was a hotbed of wrestling, in large part due to the fans.
With WCW long gone and a new generation of fans filling the PNC Arena, WWE cameras and microphones caught undeniable proof of that wrestling fandom is alive and well in North Carolina.
The fans screamed various chants throughout the night and added to the action. There were few moments where they weren't engaged and not pushing the superstars to their best.
13. Big Show Showed Up as Expected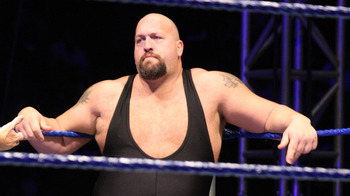 Gallo Images/Getty Images
Any WWE superstar who interfered in the John Cena vs. John Laurinaitis match would be fired.
Big Show was fired just before the event, and a detective wasn't needed to figure out what would happen once Over the Limit came around.
Big Show brought Laurinaitis back into the ring via his massive hands. The surprise element of his return was that he didn't stomp into the ring to gain revenge, but to turn on Cena.
The shock of the odd Big Show and Laurinaitis alliance was ruined by the lack of motive, causing more confusion than entertainment.
Monday's episode of Raw should clear things up, but it won't change the underwhelming way that Over the Limit ended.
14. John Cena vs. John Laurinaitis Should Not Have Been the Main Event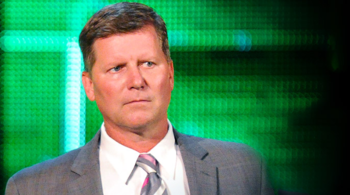 Photo from wwe.com
After a string of enthralling matches, a glorified comedy match featuring a non-active wrestler was a letdown.
Either the World Heavyweight Championship match or the WWE Championship match would have served as perfect main events.
The pay-per-view would have ended with a fervent energy rather than the tepidness that Cena and Laurinaitis brought.
The mostly one-sided match ranged from ridiculous to boring.
It would have been fine stuck in the midcard somewhere, but having it serve as the climax was as counterproductive as opening WrestleMania XXVIII with the 18-second fiasco.
15. WWE Is on Fire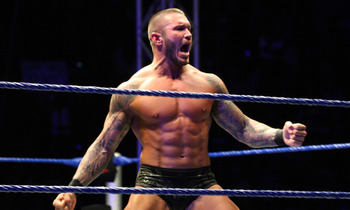 Gallo Images/Getty Images
For the most part, what is usually a throwaway pay-per-view turned out to be an astoundingly good show.
The Ryback and Brodus Clay matches were clearly filler—serviceable but forgettable. Aside from those, the only real failure was the disappointing main event.
Everything else on the card made fans hopeful.
A rapid-paced tag match, a good Divas battle, and two stellar world title matches served as the highlights to another pay-per-view WWE can be proud of.
2012 has given us Royal Rumble, WrestleMania, Extreme Rules and now Over the Limit, all featuring some heart-pounding matches and outstanding moments.
Keep Reading