WWE Over the Limit 2012 Results: Live Updates and Coverage of the WWE PPV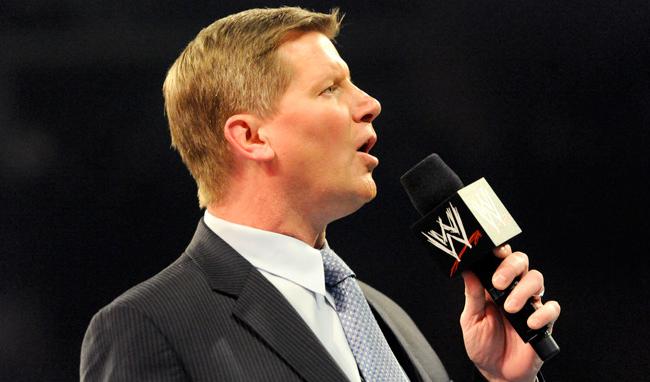 The People Power era could be put out of commission by the end of tonight's WWE pay-per-view, as John Laurinaitis' job as RAW and SmackDown GM hangs in the balance in a showdown against John Cena.
Here are my predictions for tonight's pay-per-view:
- Sheamus over Alberto Del Rio, Randy Orton and Chris Jericho
- CM Punk over Daniel Bryan
- Kofi Kingston and R-Truth over Jack Swagger and Dolph Ziggler
- Layla over Beth Phoenix
- John Cena over John Laurinaitis
Follow Big Nasty on Twitter @ThisIsNasty for live coverage, Tweets and Retweets of the night's action!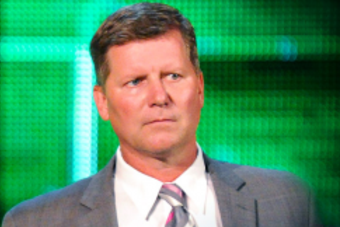 The bell rang and Laurinaitis immediately took off but was caught by Cena. Cena exposed Laurinaitis' chest and connected with a big chop to the chest.
Cena picked up Laurinaitis in a fireman's carry and spun him around multiple times, sending the GM stumbling to the outside.
Cena then picked up a bell and rang it multiple times in Laurinaitis' ear. Cena slammed Laurinaitis' head against the announce table multiple times.
Cena then got on commentary with Laurinaitis as he impersonated Booker T and Michael Cole. Cena threw Laurinaitis back in the ring as Laurinaitis pleaded with him and tried to shake his hand.
Cena slapped Laurinaitis and picked him up for a scoop slam, followed by a running elbow. Cena grabbed the microphone and told Laurinaitis he was about to put him in the STF. Cena said if Laurinaitis tapped out, he'd be fired and he'd let go of the hold if Big Johnny could hold on for ten seconds.
Laurinaitis survived the ten count as the people counted along.
Cena poured water all over Laurinaitis and then down his pants. Cena pulled out a fire extinguisher and sprayed Laurinaitis as he once again tumbled out of the ring.
Cena spilled trash all over Laurinaitis on the outside. Laurinaitis tried to escape again but Cena caught him. Laurinaitis pulled Cena's arm over the barricade as he began to mount offense for the first time of the match. Laurinaitis slammed Cena's arm on the Spanish announce table and then threw Cena into the stair steps.
Laurinaitis hit repeated chair shots to the back of Cena and covered him for a nearfall.
Cena hit a running smash on Laurinaitis with the chair. Forgetting to sell his arm while picking up Laurinaitis with both hands, Laurinaitis hit a low blow on Cena and escaped through the crowd.
With Cena left in the ring by himself, the crowd popped as Big Show dragged Laurinaitis back to ringside. Show threw Laurinaitis back into the ring. Show threw Laurinaitis to Cena and Cena picked up Laurinaitis in a fireman's carry.
Big Show suddenly struck Cena with a big right hand, knocking out Cena. Laurinaitis dragged himself on John Cena for the three count and the win.
Winner: John Laurinaitis
This Match as an Avenger: The Incredible Hulk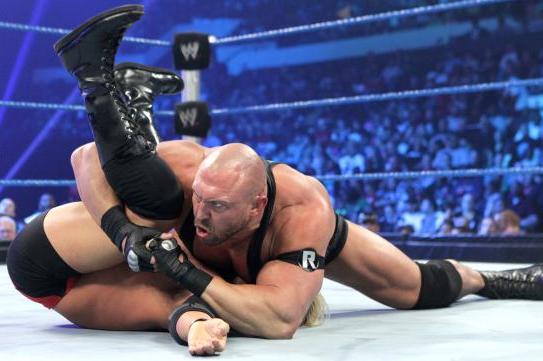 Ryback made quick work of Camacho, but did take the most punishment of his young career. Ryback was taken off his feet for the first time in this match, but connected with a spinebuster followed by a power bomb. Ryback then hit his finisher for the win.
Winner: Ryback
This Match as an Avenger: Spider-Woman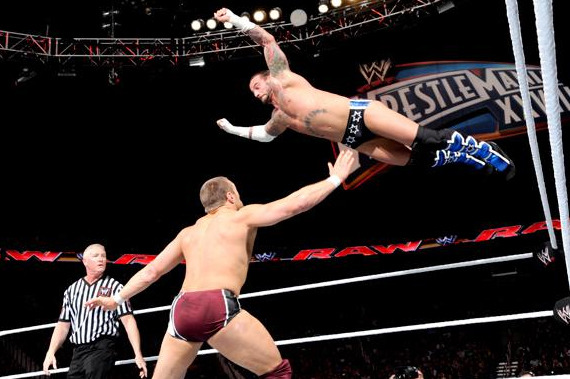 Punk cut a promo backstage before the match but was interrupted by AJ before he hastily shuffled off. This will likely lead to nothing in the match as AJ appearances tend to do.
Punk and Bryan exchanged early leg kicks and went back and forth with strikes as fans went back and forth with chants.
Bryan began to build momentum after a series of furious kicks. Bryan seemed hobbled after planting his patented backflip off the top rope and Punk took advantage with a leg lock, stretching his injured left hamstring.
Bryan resumed his striking offense but Punk was able to quickly come back with a unique submission maneuver.
The two took the action to the outside as Bryan rammed Punk into the barricade and dropkicked him into the crowd.
Bryan followed up with a missile dropkick for a nearfall as he continued to favor his left hamstring. Bryan continued to pepper Punk with stiff kicks as he dictated the pace.
Bryan locked on a surfboard maneuver while screaming "Yes!" Bryan turned it into a modified Dragon Sleeper as Punk slowly faded. Punk fought out of the hold with multiple elbows before covering Bryan for a count of one. Bryan regained control with two huge kneedrops to the back, but Punk moved out of the way on the third attempt.
Punk went back to work on Bryan's left leg as he tried to get back into the match.
Bryan connected with a flying headbutt, but Punk was able to continue to fight back into the match as he opened up with a string of forearms to the face before beginning his comeback.
A flying knee attempt was stopped as Bryan blocked a charging Punk with his feet. Bryan charged Punk but was met with a power slam for a nearfall.
Bryan came back with kicks to the chest, but one particular kick was caught by Punk and countered by a Figure Four leg lock. Punk and Bryan went back and forth with slaps to the face while the hold was locked on.
A knee drop attempt by Punk was countered by a rollup or a nearfall. Punk came back with a rollup of his own but Punk kicked out. Bryan then connected with a huge kick to the skull of Punk for another nearfall.
"This is Awesome" chants developed as Bryan kneed Punk with his exposed knee. Punk crotched Bryan on the top rope and hit a flying clothesline for a nearfall. The two exchanged headbutts and elbows while on their knees. When they returned to their feet, Punk attempted a GTS but was rolled up for a nearfall.
A rollup by Punk was countered by the Yes lock as Bryan fought out of it. Punk answered with a roundhouse kick for a nearfall.
Punk then hit a flying elbow drop, but the move affected his injured ribs. This lead to a nearfall.
Bryan charged Punk and missed on a drop kick in the corner. Punk tried to capitalize but Bryan floated over and locked in the Yes lock. Punk rolled up Daniel Bryan for the three count but Punk tapped out after the count.
Winner: CM Punk
This Match as an Avenger: Iron Man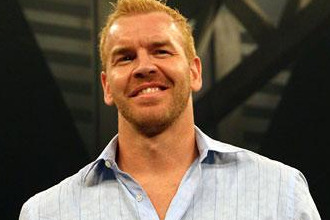 Christian had "changed his mind" in an earlier backstage segment with Cody Rhodes as he decided to go after the Intercontinental Championship after overhearing Rhodes bad mouth him.
Rhodes took a clear advantage in the earl goings of the match.
Christian begun to make his comeback as Rhodes misfired on a flying axe handle smash. Christian's comeback was cutoff by Rhodes, who subsequently hit a moonsault on a standing Christian.
Rhodes intensely trash-talked Christian as he brought him to his feet, but Christian reversed an Irish whip and hit the Killswitch for the win.
Winner: Christian
This Match as an Avenger: Protector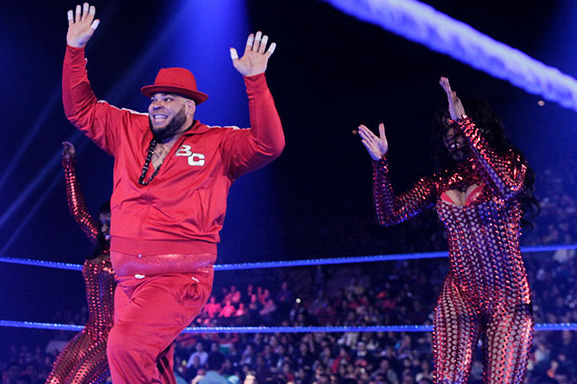 The Miz came out and proclaimed that he was the best dancer in the WWE. He then proceeded to perform his rendition of the Thriller dance before being cut off by Brodus Clay.
Miz started the match by pummeling Clay, however he could not sustain his offense as Clay began to dominate the match.
Miz hit a flying axe handle smash to take control of the match as he slapped on a chinlock.
Brodus fought out of the rest hold as he made his comeback. Miz attempted to go to the top rope as Clay crotched him and hit a super T-Bone suplex followed by a big splash for the win.
Winner: Brodus Clay
This Match as an Avenger: Quake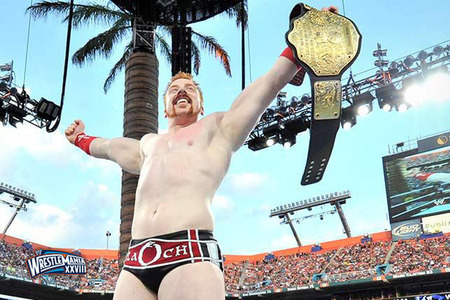 Orton and Sheamus were the focus of this match early as Sheamus got the better of Orton. Jericho low-bridged Orton as the match moved to the outside.
After Sheamus was thrown into the announce desk, heels Jericho and Del Rio reentered the ring to prey on Orton.
Orton fought off the heels early, but they quickly double teamed Orton. The temporary alliance between Jericho and Del Rio quickly faded as Del Rio hit a tilt-a-whirl backbreaker on Jericho.
Orton capitalized on the dissension, but walked into an Enzuigiri by Jericho.
Sheamus finally reentered the match as he opened up his offensive playbook on Del Rio. As Sheamus teased the Brogue Kick, a distraction from Ricardo Rodriguez lead to an Enzuigiri by Del Rio.
Sheamus recovered with a comeback on Del Rio, capped off by a British Bulldog-style power slam for a nearfall.
Del Rio battled back, hitting a dropkick to Sheamus' head for a nearfall. A missed dropkick lead to Sheamus' patented ten-count chest punches. Sheamus' punches were interrupted by Jericho, which brought out Randy Orton, who cleaned house.
As Orton pounded the mat, preparing for the RKO, Del Rio caught Orton in the cross arm breaker. The move was broken up by Jericho.
A Lionsault from Jericho was met by knees to the stomach. Jericho was dumped outside of the ring, which lead to Sheamus and Orton countering each others' finishers until Sheamus rolled up Orton for a two count.
As Ricardo Rodriguez attempted to get involved, Orton hit a double suspension DDT. Jericho reentered and hit a Code Breaker on Orton, followed by the Walls of Jericho on Del Rio, and a Code Breaker on Sheamus for a nearfall.
Jericho rolled through a Fireman's Carry from Sheamus and turned it into the Walls of Jericho. Orton hit an RKO on Jericho, but the pinfall was broken up by Del Rio, who was RKOed. Sheamus Brogue Kicked Orton, but was quickly rolled up by Jericho for a nearfall.
Sheamus then picked up Jericho and hit his White Noise finisher for the win.
Winner: Sheamus
This Match as an Avenger: Thor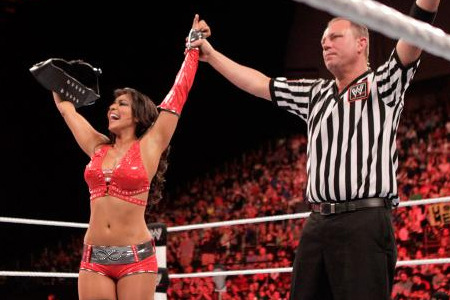 Beth Phoenix dominated the opening minutes of the match as she went after Layla's surgically-repaired knee.
"We Want Kharma" chants start up as Phoenix continued to work over Layla's leg.
Beth Phoenix wrapped Layla's knee around the steel post. When the action returned to the ring, she locked in a half crab.
Layla countered a Beth Phoenix Gorilla Press with a modified DDT for a nearfall. Phoenix quickly reestablished her offense.
A Glam Slam was countered by a rollup, but Phoenix countered with a rollup of her own. Layla hit a neckbreaker out of nowhere for the win.
Winner: Layla
This Match as an Avenger: Maria Hill
Kingston and Swagger started the match as they exchanged headlocks before Kingston took control with a flying back elbow.
Truth was tagged in by Kingston as he continued the offense before Swagger made the blind tag to Ziggler as Ziggler took over.
Kingston was tagged in as R-Boom regained momentum after a flying forearm by Kingston.
Swagger and Ziggler got back into the driver's seat after Swagger tagged in and benefited from a cheap shot by Ziggler.
R-Truth got the hot tag as he went to work on Swagger. Vickie Guerrero distracted the referee, allowing Swagger to regain control of the match. Swagger and Ziggler used quick tags as they worked over R-Truth.
Truth Battled back as he hit a Tornado DDT on Swagger with the crowd well behind him. Truth made the hot tag to Kingston as he ran wild on Ziggler and hit the Boom Drop. Kingston missed the Trouble in Paradise, but followed up with a flying cross body block. The cover was broken up by Swagger.
Ziggler hit a Fame-Ass-er on a distracted Kingston, but Truth broke up that pinfall. Ziggler then walked into a Trouble in Paradise for the win.
Winners: R-Boom
This Match as an Avenger: Nick Fury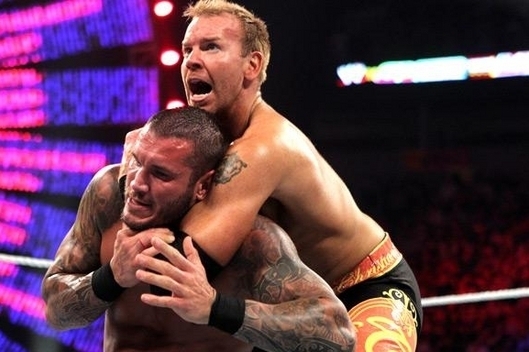 The show started cold with a battle royal where the winner would face either Santino Marella for the United States Championship or Cody Rhodes for the Intercontinental Championship. A returning Christian was included in the battle royal.
Heath Slater, Yoshi Tatsu, Ezekiel Jackson, an Uso, and Drew McIntyre were quickly eliminated as the field thinned out.
Curt Hawkins and Tyler Reks were simultaneously eliminated by the Great Khali, as was Jinder Mahal.
Darren Young and Titus O'Neil both eliminated the Great Khali. Titus O'Neil was eliminated with a superkick from the remaining Uso.
Darren Young eliminated the the remaining Uso and Christian dumped Regal over the top rope as six men remained.
Young was eliminated by a drop kick from Alex Riley, but Riley was then eliminated by Miz as Miz, Tyson Kidd, David Otunga and Christian rounded out the final four.
Tyson Kidd was eliminated as Miz and Otunga double teamed Christian.
Christian fought back and eliminated Otunga, leaving him and Miz. Christian eliminated Miz with a shoulder block to the gut after Miz was thrown over the top rope and tried to hold on.
Winner: Christian
This Match as an Avenger: Hawkeye