EPL Season Review: Awards That Should Have Been Given, Part 2
Michael Regan/Getty Images
Thierry Henry returned to Arsenal during the MLS break
Last time we took a look back at the just-finished EPL season and some of the awards that could have been handed out.
While the Premier League does acknowledge the Player and Manager of the Season as well as the recipient of the Golden Boot, there are plenty of other categories worthy of a mention.
Here are just a few of the other possible award recipients for the 2011-2012 campaign.
Begin Slideshow

»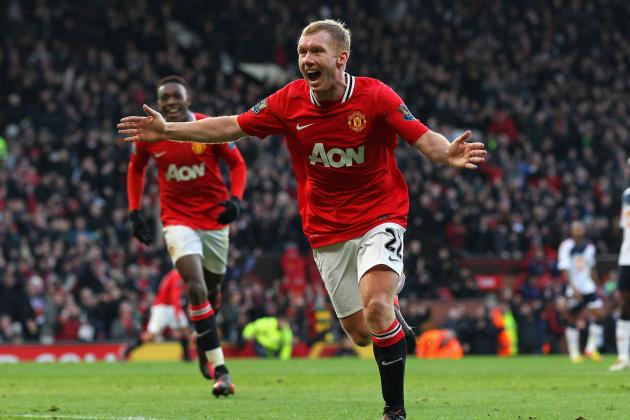 Alex Livesey/Getty Images
Paul Scholes rejoined Manchester United after a brief retirement
One of the highlights of the EPL season was the return of two legends to their former clubs.
Thierry Henry joined Arsenal for a seven-week loan in January, and Paul Scholes cut short his retirement to again lace up his boots for Manchester United.
Scholes scored four goals in 17 league appearances and has decided to remain an active player for yet another season.
Henry appeared as a sub in seven matches. As if written in a script, he scored the late winner in Arsenal's third-round FA Cup victory over Leeds. He then did it again away to Sunderland, giving Arsenal a 2-1 victory.
Michael Regan/Getty Images
Manchester City fans show their "love" for Carlos Tevez
If The Today Show ever needs a fill-in for its "Where in the World is Matt Lauer" segment, Carlos Tevez would be a great replacement.
Since signing for Manchester City in the summer of 2009, Tevez has had a rocky relationship with the club, the city, the manager and the fans.
Despite being named captain in August of 2010, he submitted a transfer request in December of that year. After a brief period of sulking, Tevez withdrew his request and declared his commitment to the team.
Prior to the start of the 2011-2012 season, Tevez announced on an Argentinian talk show "When I finish my contract I will not return to Manchester ever—not even on holiday." Of course, that didn't go over well back in Manchester.
In September, he refused to come off the bench and play during a Champions League group match at Bayern Munich. The fallout led to Tevez spending almost five months away from the team before he offered an apology and resumed training.
As of this writing, Tevez has again committed himself to Manchester City.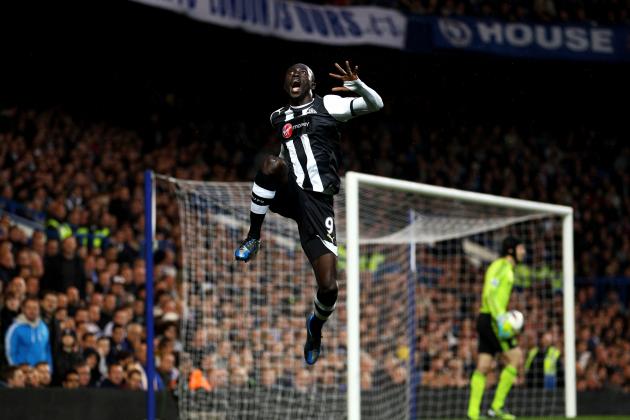 Julian Finney/Getty Images
Papiss Demba Cisse was a major force in Newcastle's late season run
This one easily goes to Newcastle and forward Papiss Demba Cisse.
Cisse was signed in the January transfer window from SC Freiburg.
In just 14 games, he scored 13 goals from 39 shots along with one assist.
Also worthy of consideration here is Icelandic midfielder Gylfi Sigurdsson.
Sigurdsson joined Swansea City from Hoffenheim of the Bundesliga and made a major impact on Swansea's great run of form. In 18 appearances, the 22-year-old netted seven goals and contributed three assists.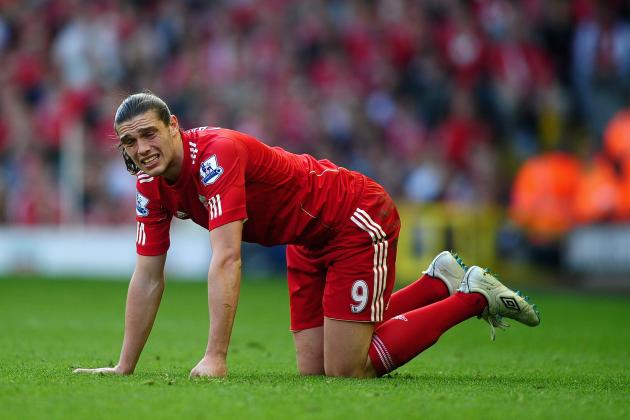 Laurence Griffiths/Getty Images
It was a tough season for Andy Carroll and Liverpool
Despite winning the Carling Cup, Liverpool's season was one that most fans would soon like to forget.
The club finished the season with 14 wins and 14 losses along with 10 draws.
Once a perennial top-four club, Liverpool finished eighth in the table and four points behind its bitter city rivals, Everton.
A number of players had poor campaigns, including Andy Carroll with just four goals. Meanwhile, new signing Stewart Downing went the entire season without finding the back of the net.
Captain Steven Gerrard missed a lot of action due to injuries and even when scoring, Luis Suarez was surrounded in controversy throughout the season.
The final act in Liverpool's forgettable campaign came the day after the team's last match. The once heralded Kenny Dalglish was terminated as manager.
When not struggling to put on a bib or violently kicking out at opposing players, Mario Balotelli can play some good football.
Unfortunately for his club and manager, there's no warning as to when he'll go off course and do something stupid.
Balotelli saw red in matches versus Liverpool and Arsenal and should have received another for a stamp on Tottenham's Scott Parker which was not seen by referee Howard Webb.
Justice was eventually served, as Balotelli was suspended for four games.
In a match versus Sunderland, Balotelli was visibly seen arguing with teammate Aleksandar Kolarov over a free kick.
Other antics this season included setting off fireworks from his home balcony and being photographed leaving a Liverpool strip club at 2:45 a.m., breaking the team's curfew rules.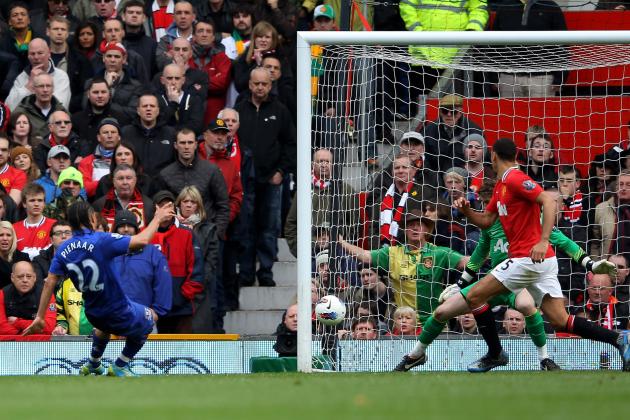 Alex Livesey/Getty Images
Steven Pienaar's late strike gave Everton a 4-4 draw with Manchester United
After four successful seasons with Everton, Steven Pienaar was dealt to Spurs in the January 2011 transfer window.
Pienaar was out for six weeks at the start of the 2011-2012 season due to a groin injury.
Once recovered, he saw limited playing time and made just two League appearances for Tottenham.
Pienaar rejoined Everton on loan in January 2012 and contributed to the team's late-season run. In 14 matches, he scored four goals, including the late equalizer in Everton's 4-4 draw with Manchester United.
The current speculation is that Pienaar may rejoin Everton permanently before the start of next season.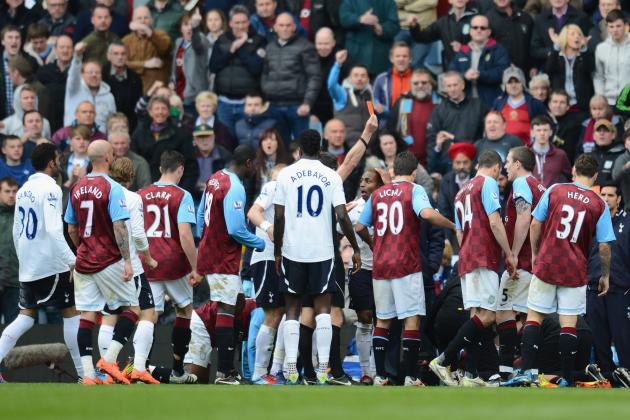 Shaun Botterill/Getty Images
Aston Villa at Tottenham resulted in yet another draw
It was a rather drab season for Birmingham's Aston Villa.
With Alex McLeish at the helm, Villa hung on to avoid relegation and finish in 16th place.
The club had just four home wins all season, and Aston Villa were the draw specialists of the league.
With 17 draws, almost half of Villa's matches resulted in the teams splitting the points.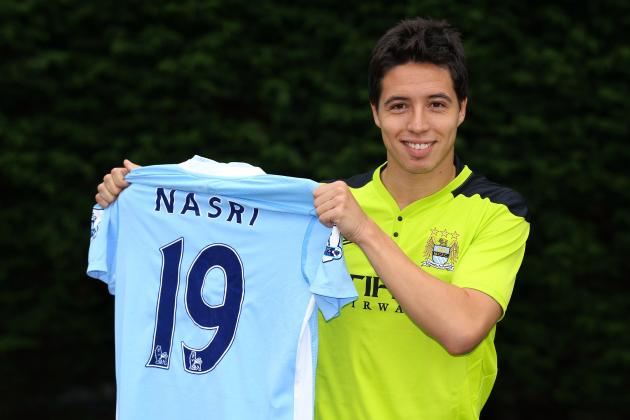 Alex Livesey/Getty Images
Samir Nasri heads north
Samir Nasri left Arsenal for Manchester City after refusing to sign a contract extension and opting for a huge salary increase.
Foolishly, Nasri taunted his old club and its fans on his way out. He has since become an object of scorn to those fans who remember Nasri's April 2010 quote disparaging clubs that spend big money.
In it he said, "It is annoying. The work we do is not getting the credit it deserves because we are not winning silverware. It is unfair because I think we have more merit as a club than those who have built their teams with millions of pounds whereas Arsenal have brought in young footballers, who have come here to play a certain kind of football and who have developed."
Upon clinching the EPL title with Manchester City, Nasri did a complete turnaround when he told a French television channel,"People at Arsenal tried to make out that I came here for the money. I hope they are watching me now, collecting my Premier League winner's medal. I believe they have not won a trophy for many years now.
"I made the hard choice to come and fight for my place at a big club, where they never settle for second best, and I have proved it correct."
This saga is sure to continue into next season.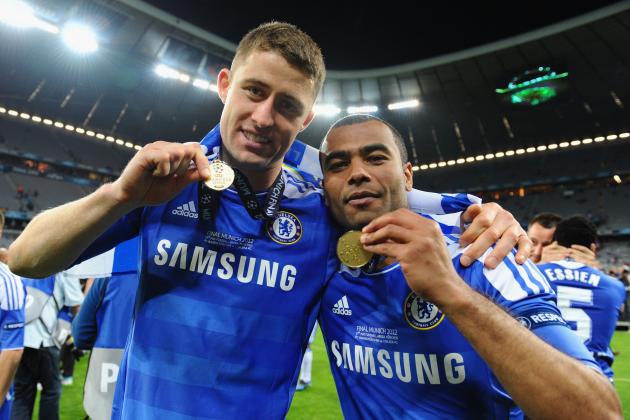 Mike Hewitt/Getty Images
Gary Cahill went from relegation to Champions League winner
Gary Cahill began the 2011-2012 campaign as a central defender for Bolton.
This past January, Cahill signed for Chelsea.
Bolton were relegated from the Premier League on the last day of the season after 11 straight years in the top flight.
Meanwhile, Cahill ended the season with an FA Cup trophy and a Champions League winner's medal.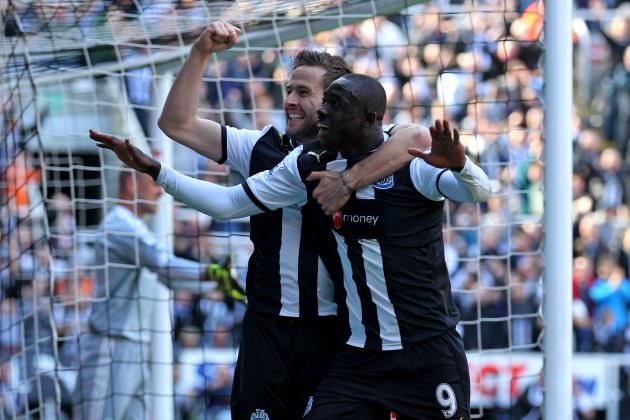 Alex Livesey/Getty Images
Newcastle surprised many with their outstanding play
In their second year back in the top flight, Newcastle challenged for a top-four finish up until the last match of the season.
In the end, the club finished fifth, above both Chelsea and Liverpool, and have qualified for European play next season.
Newcastle's impressive campaign was recognized with manager Alan Pardew being named the Barclays Manager of the Season.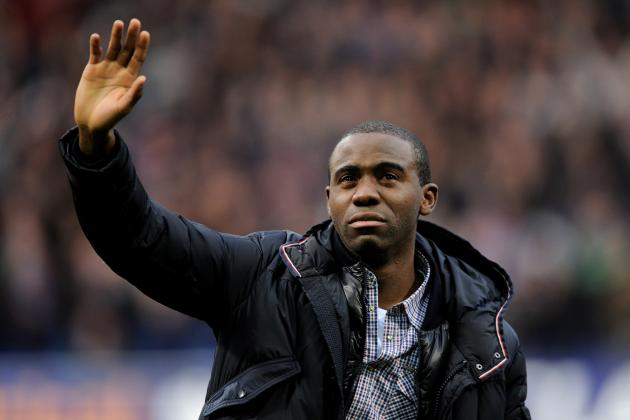 Michael Regan/Getty Images
Fabrice Muamba's miracle survival united football fans everywhere
When Fabrice Muamba collapsed on the pitch during Bolton's match at Tottenham on March 17th, everyone feared the worst.
When reports came in that the player had suffered cardiac arrest and that his heart had not been beating on its own for 78 minutes, football fans everywhere united in keeping Muamba in their thoughts.
Six weeks later, Muamba was introduced to the crowd at the Reebok Stadium to a thunderous welcome. It was an amazing moment and to many a true miracle.