5 Under-the-Radar MLB Studs You Should Know About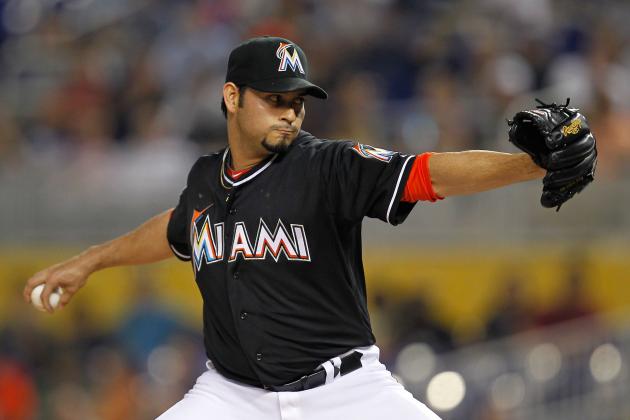 Sarah Glenn/Getty Images

Whether it's because of poor past performance, playing in a small market or having big-name teammates, some of the best players in MLB today are often overlooked.
Take Anibal Sanchez of the Miami Marlins. Sanchez struggled in the early stages of his career, but has developed into one of the better pitchers in the game today. Yet Sanchez rarely gets mentioned when the the top couple of pitchers in the Marlins rotation are discussed, let alone the top pitchers in the National League.
Here are five baseball players who deserve much more credit and recognition for their excellent play.
Begin Slideshow

»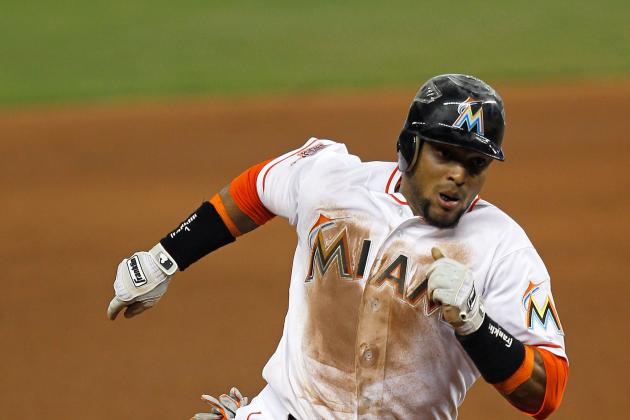 Sarah Glenn/Getty Images

Emilio Bonifacio has long been regarded as solely a one-trick pony, capable of stealing a great number of bases but incapable of doing much at the plate.
And before 2011, such a label was just. Bonifacio had never posted a batting average north of .261 or an on-base percentage above .320 in a single season.
But in 2011, Bonifacio experienced tremendous success at the plate, showcasing the ability to take walks and hit for a high average. In 157 games, "Bono" posted a very respectable .094 BB/PA, a .296 average and .360 OBP.
Bonifacio's ability to get on base in 2011 was absolutely crucial to him reaching 40 steals. And it wasn't a fluke either, as he's shown great improvement with plate discipline recently.
After a 2009 campaign in which he posted a .068 BB/PA, Bonifacio reached .085 BB/PA in 2011. Further, Bonifacio has increased his BB/K (.46 in 2011) in every season of his MLB career.
Also, Bonifacio has started out 2012 on a high note as well. Through 39 games, he's batting .268, has an OBP of .351 and a .107 BB/PA. On top of that, Bonifacio has been extremely effective in what is still his best asset: base-stealing ability. Thus far, he's swiped 20 bags and only been caught once. To put that in perspective, the highest SB total for any other major leaguer is 13.
With that speed and his new-found ability to get on base consistently, Bonifacio is one of the most valuable top-of-the-lineup hitters in the game today, and needs to be regarded as such.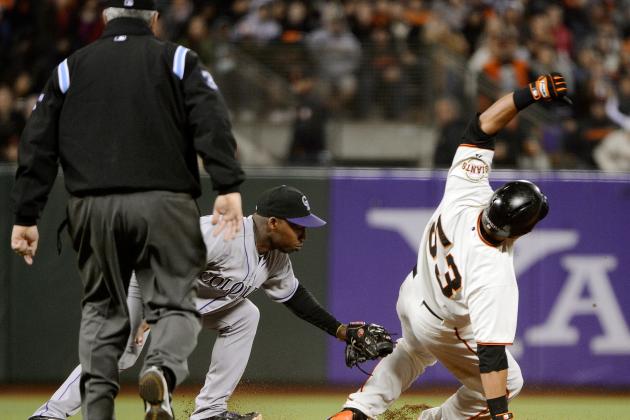 Thearon W. Henderson/Getty Images

After a disappointing 2010 season with the Atlanta Braves in which he hit a career-low four home runs and posted a slash line of .255/.317/.354, Melky Cabrera was a revelation in 2011 for the Kansas City Royals.
In 658 at-bats, Cabrera scored 102 runs, batted in 87 runs, hit 44 doubles and 18 home runs, stole 20 bags and finished with a slash line of .305/.339/.470. His 201 hits ranked fifth among all major leaguers.
Cabrera was traded to the San Francisco Giants this past offseason, which marks his fourth team in as many years. But if Cabrera keeps playing as well as he has to start 2012 for the rest of the season, he might find himself with a long-term contract in his hands.
Through 167 at-bats, Cabrera currently has 24 runs, 10 doubles and two home runs, along with a batting average of .353 and an OBP of .396. What's most impressive, though, is his .497 slugging percentage. The .470 mark he posted in 2011 was a career high by 54 points, so him currently topping that mark this year shows that his previous season isn't an aberration: Cabrera is truly a much better hitter.
On pace for 24 steals, Cabrera can do it all, and it's time those skills be recognized.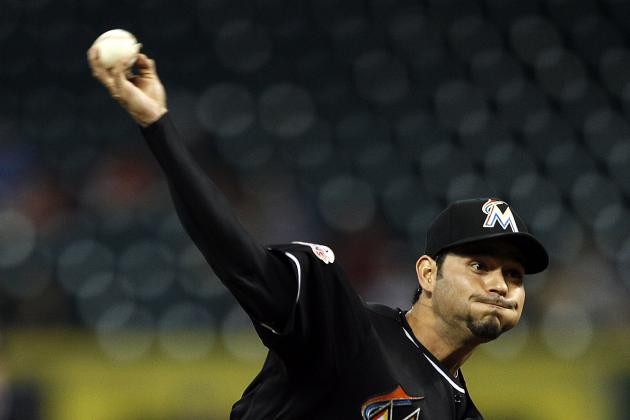 Bob Levey/Getty Images

Anibal Sanchez showed great promise in his rookie season (2006), as he threw a no-hitter and posted an ERA of 2.83. Unfortunately, after a rough stretch from 2007 to 2009 (4.57 ERA), the chances Sanchez would live up to that potential he displayed in 2006 looked bleak.
But following a solid 2010 in which he pitched 195 innings, struck out 157 and posted a 1.34 WHIP and 3.55 ERA, Sanchez has transformed into one of the best pitchers in the National League.
In 2011, Sanchez only threw 1.1 more innings than he did in 2010, yet he struck out 45 more batters and lowered his WHIP to an impressive 1.28. While his ERA jumping to 3.67 implies a small regression, that value is quite deceiving as Sanchez's xFIP was 3.25, the 12th best in MLB.
Furthermore, Sanchez has looked even better in 2012. In his seven starts thus far, he's posted an ERA of 2.28 and a WHIP of 1.04. Sanchez's 3.06 xFIP ranks ninth in the majors and he's once again increased his strike-out rate (9.70 K/9IP, which ranks 10th in MLB).
Sanchez is a bona fide ace, and hopefully he will soon get the recognition he deserves.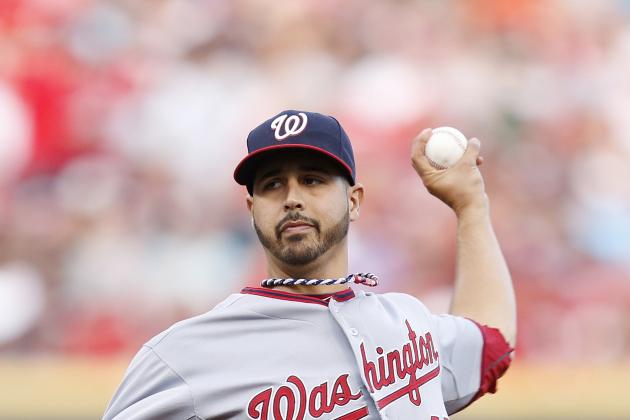 Joe Robbins/Getty Images

In his first two major league seasons, Gio Gonzalez was an absolute disaster. Playing for the Oakland Athletics, Gonzalez had an awful ERA of 6.26 and a WHIP of 1.71 in 24 starts and six relief appearances over 2008 and 2009.
But Gonzalez quickly rebounded in 2010 (3.23 ERA and 1.31 WHIP). He improved again in 2011, winning a team-best 16 games, striking out a career-high 197 batters and finishing with 3.12 ERA and 1.32 WHIP.
And in 2012, his first season as a member of the Washington Nationals, Gonzalez is absolutely dominating hitters.
In eight starts, Gonzalez has won five games and struck out 60 while sporting an ERA of 2.02 and a WHIP of 0.99.
Further, Gonzalez has only pitched 48.2 innings, so the strikeout total is even more impressive. As a matter of fact, his 11.10 K/9 ranks second in the major leagues. Additionally, his 2.77 XFIP is the third lowest in MLB.
Although he's regarded as such, Stephen Strasburg clearly isn't the only ace on the Nationals roster.
Jason Miller/Getty Images

After never hitting more than six home runs in a single season, Asdrubal Cabrera burst on to the scene in 2011 when he smacked 25 long balls. He also tallied 87 runs, 92 RBI and 17 steals, proving to be an offensive savant.
While Cabrera's breakout season was a surprise, it really shouldn't have been. Before 2011, Cabrera only had more than 500 at-bats once in his career (523 in 2009). In that season, he posted a slash line of .308/.361/.438. Really, all that changed for Cabrera in 2011 is his doubles (42 doubles and six home runs in 2009) started to leave the park (32 doubles and the aforementioned 25 home runs).
Still, entering 2012, Cabrera was not being thought of as capable of reaching similar numbers to those he did in 2011.
And 139 at-bats in to this season, Cabrera has shown he can be an even better hitter. He currently has five home runs and 12 doubles, which has him on pace to finish with 20 and 47, respectively.
Also, he has an excellent slash line of .309/.404/.504, which have him ranked fifth, second and first among shortstops in MLB in the respective categories.
At only 26 years old, Cabrera should terrorize opposing pitchers for years to come.