Ranking Roy Halladay, John Olerud and Blue Jays' Greatest Homegrown Prospects
Abelimages/Getty Images
Since 1977, the Toronto Blue Jays have been an organization known for putting a large emphasis on drafting and development.
To be clear, the term "homegrown" in at least one writer's mind means a player drafted by that team, developed by the team and then eventually paying dividends in the major leagues.
We could do a whole other list of the best Canadian Blue Jays but it would be much less interesting.
So here, without further ado, is a look at the best homegrown Blue Jays since the franchise's inception.
10. Lloyd Moseby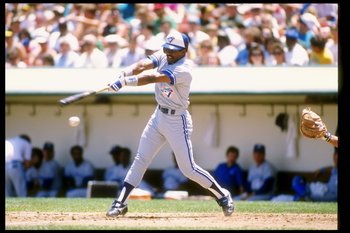 Rick Stewart/Getty Images
Drafted: 1st round, 1978
Just the second first-round draft pick ever taken by the Blue Jays, Moseby was a model of consistency.
Chosen second overall in 1978, the center-fielder seemed to always play around 150 games, hit around .280 with around 16 or 17 home runs.
His best years came in 1983 and 1984, averaging a .297 / 18 / 87 line with 66 stolen bases.
Moseby was the first true homegrown Blue Jay all-star.
9. Shawn Green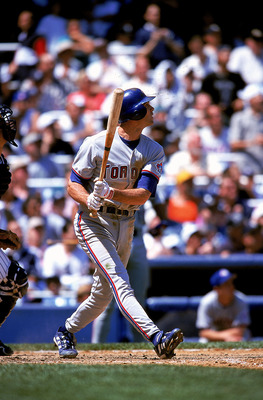 Ezra Shaw/Getty Images
Drafted: 1st round, 1991
Shawn Green is easily one of the best Blue Jay draft picks of all-time.
However, he only played five full seasons in Toronto. He'd be much higher on this list had he stuck around longer.
He did make those five seasons count though, hitting .289 and having an absolutely monster 1999 campaign. In that year, Green hit 45 doubles and 42 home runs while hitting .309. Why he was only ninth in MVP voting is mind-boggling.
8. Jesse Barfield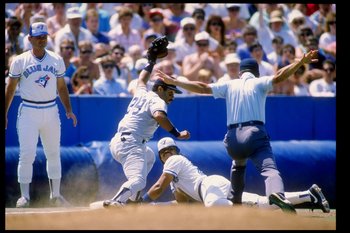 Rick Stewart/Getty Images
Drafted: 9th round, 1977
Drafted in the ninth round in 1977, Barfield, like Moseby, was a consistent if not spectacular player.
He did hit 40 home runs in 1986 and was a big part of the Jays first AL East title in 1985.
Barfield was an all-star only once but won two Gold Gloves and showed the franchise a huge return for a ninth round pick.
7. John Olerud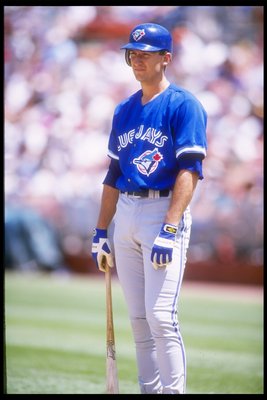 Jed Jacobsohn/Getty Images
Drafted: 3rd round, 1989
Johnny O was one of the best hitters ever to play for the Blue Jays.
He lead the majors in 1993 with a .363 batting average and an astounding .473 on-base percentage.
He also hit 54 doubles that year and rounded the year off with a World Series ring.
He's one of the legends of the Jays' championship years and would be higher on this list if he had played more than six full seasons in Toronto.
6. Pat Hentgen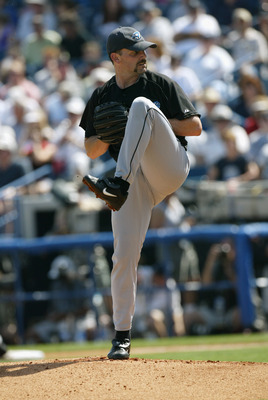 Eliot J. Schechter/Getty Images
Drafted: 5th round, 1986
The American League Cy Young winner in 1996, Hentgen won 105 games in eight full season with the Blue Jays.
He averaged just a shade under 200 innings per season. While he had consistency issues towards the end of his time in Toronto, Hentgen was a legitimate ace for the majority of that time.
5. Jimmy Key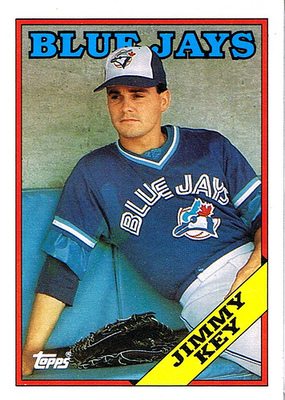 Drafted: 3rd round, 1982
Jimmy Key was modest, consistent and most importantly, successful. His stat-line from his time with the Blue Jays says it all.
Over nine years, Key won 116 games, posting a 3.42 ERA and a 1.19 WHIP.
On top of that, his performance in game four of the 1992 World Series is one of the most memorable in Jays history.
4. Shannon Stewart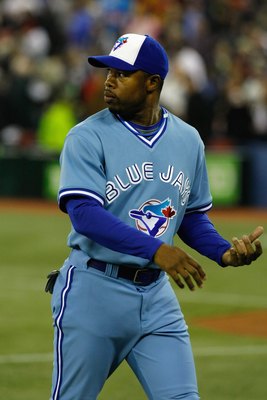 Dave Sandford/Getty Images
Drafted: 1st round, 1992
Stewart was one of the last true lead-off hitters the Jays have had in the last 15 years.
During his time in Toronto, he hit over .300 on numerous occasions and frequently posted spectacular on-base percentages.
He could also steal bases with the best of them, grabbing 51 bases in 1998.
3. Vernon Wells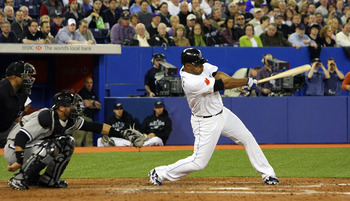 Dave Sandford/Getty Images
Drafted: 1st round, 1997
Despite all the nay-sayers and frustrated baseball fans in Toronto who were having parties after Alex Anthopoulos traded Wells to the Angels, Vernon is one of the most successful homegrown Blue Jays ever.
He wasn't the most consistent hitter, but the fact that his three most productive seasons came in 2003, 2006 and 2008 show that Wells had an element of longevity in his game.
Three Gold Gloves and three all-star appearances can back him up.
2. Dave Stieb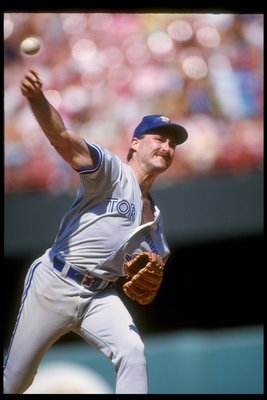 Stephen Dunn/Getty Images
Drafted: 5th round, 1978
Dave Stieb was the Blue Jays pitcher for his 14 seasons in Toronto.
After breaking into the majors as a 21 year-old, Stieb established himself as the ace of the staff. He consistently won more than 15 games while racking up seven all-star game appearances and a no-hitter.
On top of that, Stieb was an absolute machine, pitching more than 250 innings on four occasions. His 19 complete games and 288.1 innings pitched in 1982 is unheard of in today's game.
1. Roy Halladay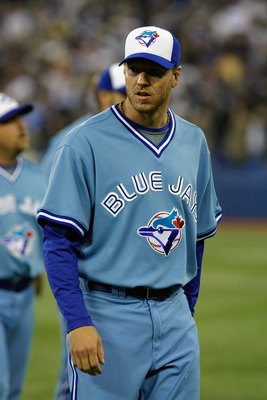 Dave Sandford/Getty Images
Drafted: 1st round, 1995
Was their any other choice for number one?
Roy Halladay is the best homegrown talent the Blue Jays have ever drafted and developed. While a large part of his success has come in Philadelphia, he'll likely be wearing a Jays cap if and when he's inducted into Cooperstown.
He won 148 games with Toronto, throwing 49 complete games. Along with Stieb, he's the best starting pitcher the Jays have ever had and is probably the only hall-of-famer on this list.
Keep Reading

Toronto Blue Jays: Like this team?