Most Dangerous Left-Footed Strikers of the Past 25 Years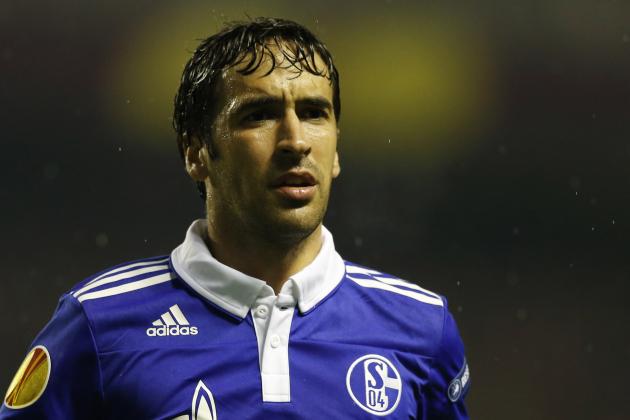 Angel Martinez/Getty Images

Some of World Football's most dangerous strikers in the last 25 years have the advantage of being left-footed.
Obviously, being left-footed alone is not enough to make a player dangerous. Other attributes, such as composure, skill, power and aerial ability play their part as well.
Still, the fact that left-footed players, never mind left-footed strikers, are a rarity in World Football gives these players a quality that sometimes makes them harder to defend than their right-footed counterparts.
The strikers on this list use, or have used, their left foot to damaging effect throughout their careers. While two players in particular were noted for their inconsistency or inability to live up to their potential, when they were on form they were hard to stop.
Players who are predominantly left-footed are the only ones who make the cut and those who didn't play beyond 1987 were not considered.
Here are some of the most dangerous left-footed strikers in the past 25 years.
Begin Slideshow

»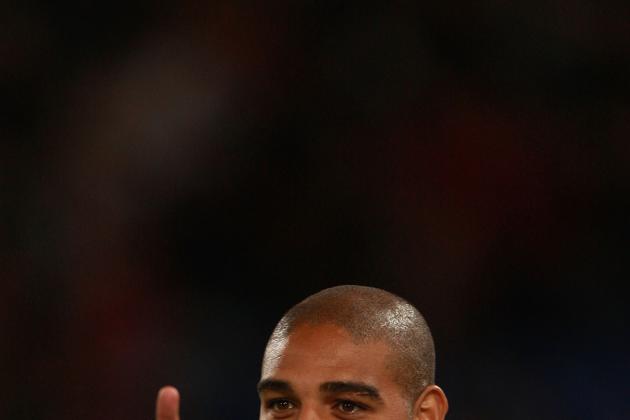 Paolo Bruno/Getty Images

Adriano had a great mixture of pace, power and skill on the ball. His left foot was extremely strong and he scored his fair share of shots outside the 18-yard box. His ability in the air increased his productivity.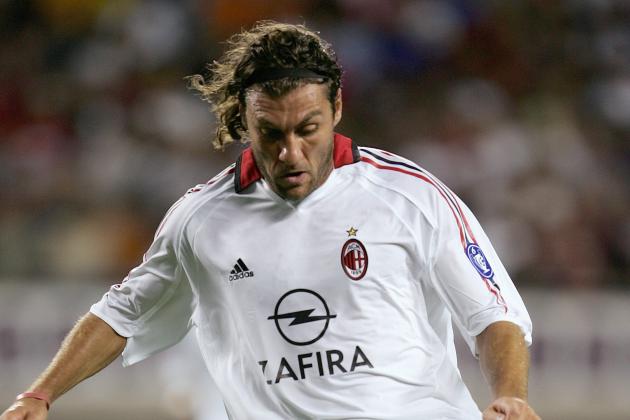 Jonathan Daniel/Getty Images

Christian Vieri was good in the air and had a good finisher inside the box. He is probably more noted for his ability in the air, but that added dimension to his game made him an even more dangerous forward.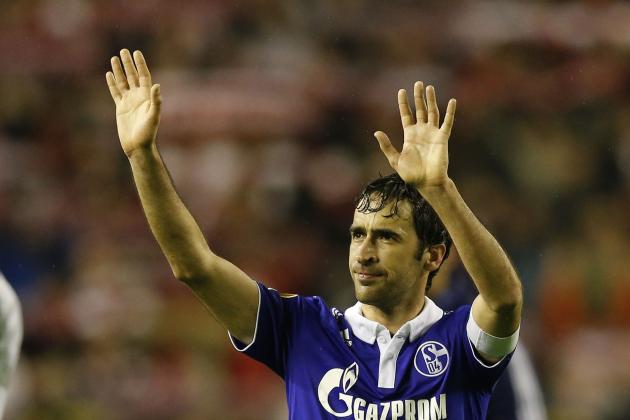 Angel Martinez/Getty Images

Raul scored goals with pace, finesse and accuracy. He was intelligent with his movement off the ball and was a classy finisher with his left foot.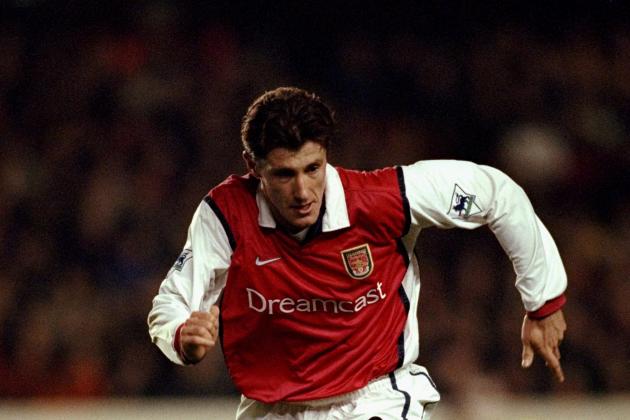 Phil Cole/Getty Images

Davor Suker's left foot earned him moves to Sevilla, Real Madrid and Arsenal. The Croatian striker was extremely prolific during his time in Spain and his performances in the 1998 World Cup are worth remembering.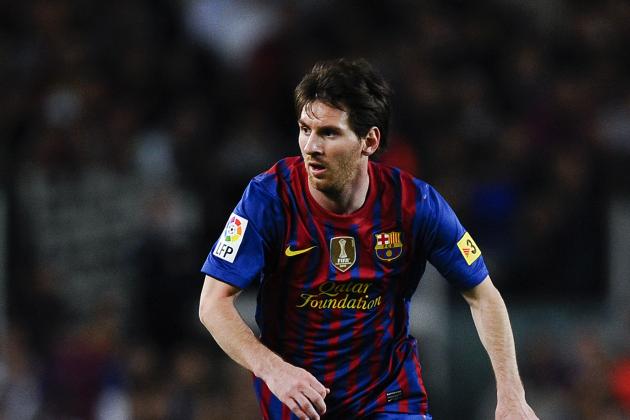 David Ramos/Getty Images

What else can be said about Lionel Messi? Seventy-two goals in all competitions this season just about tells the story.
Though he may not necessarily have the same power in his shot that many other on this list have, he makes up for it with an extreme amount of composure, technique and skill in front of goal.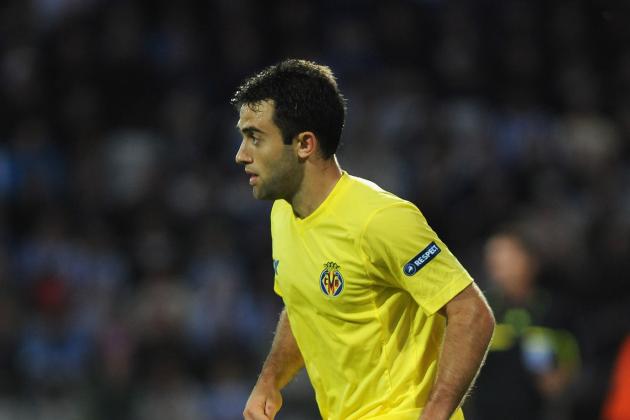 Valerio Pennicino/Getty Images

Giuseppe Rossi, the pint-sized Italian player, is a calm finisher in front of goal. He is almost similar to Lionel Messi in his style of play, though he certainly doesn't have the statistics to keep in touch with the Argentinian.
He is just as good setting up the play as he is finishing one and had he not gotten injured twice this season, Villarreal definitely would not be heading to the Liga Adelante.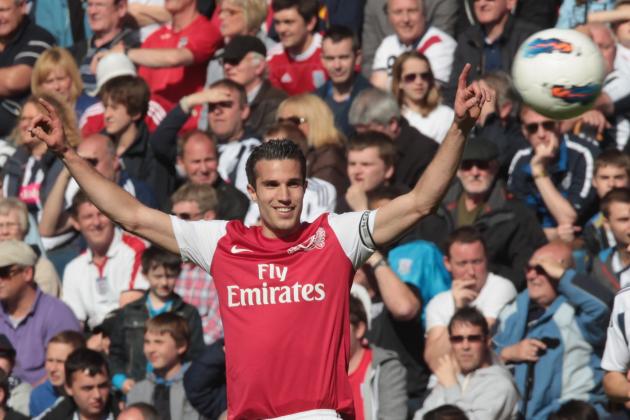 Ross Kinnaird/Getty Images

Robin Van Persie's technique and powerful shot make him a dangerous player in front of goal. His statistics this past season shows just what the player is capable of when he is on form.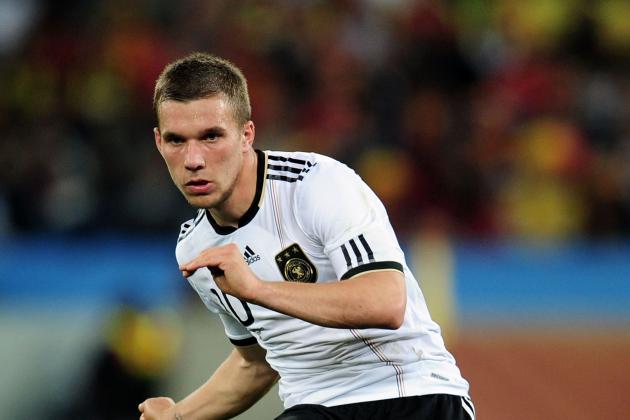 Clive Mason/Getty Images

It seems like a lot of left-footed players have powerful shots, and Lukas Podolski is definitely in that category.
Podolski has a good amount of pace and his strong build allows him to brush past defenders as well. His record for Germany and former club FC Koln speak for themselves.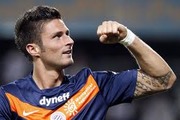 Olivier Giroud's last two seasons (this one especially) have gotten him a lot of attention from some of Europe's top clubs. He combines physical, aerial play with a good eye for goal from the ground.
Chris McGrath/Getty Images

Martin Palermo's aerial ability, along with his powerful left foot, made him quite a threat to opposition defenses.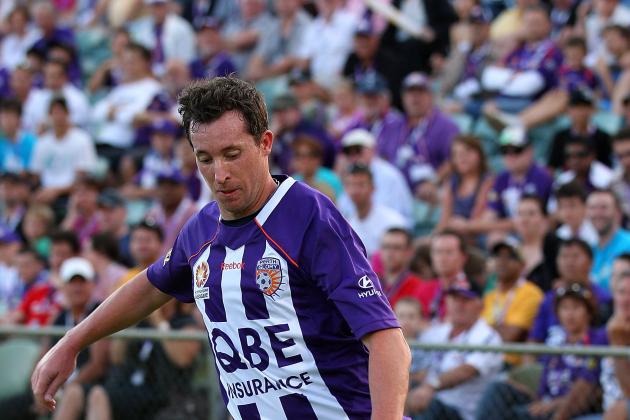 Paul Kane/Getty Images

Liverpool fans certainly won't forget Robbie Fowler's deeds anytime soon. Fowler's poacher instincts saw him bang in a number of goals with his favourite left foot, though he wasn't afraid to chip in with the occasional header or right-footed shot as well.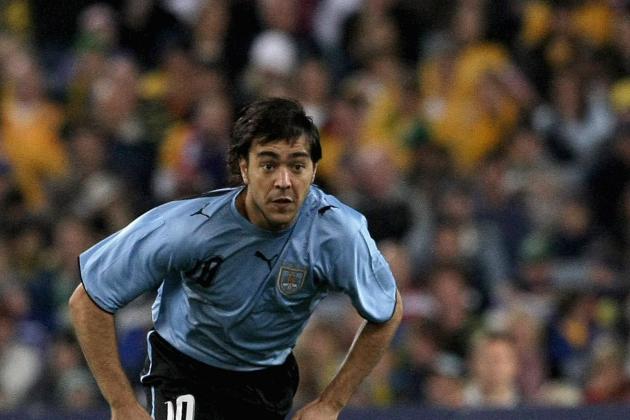 Robert Cianflone/Getty Images

Dribbling, technique and a very accurate shot are things that come to mind when one considers Alvaro Recoba's left foot.
Were it not for all the injuries he sustained during his career, he could easily be out of the "What If?" category of players.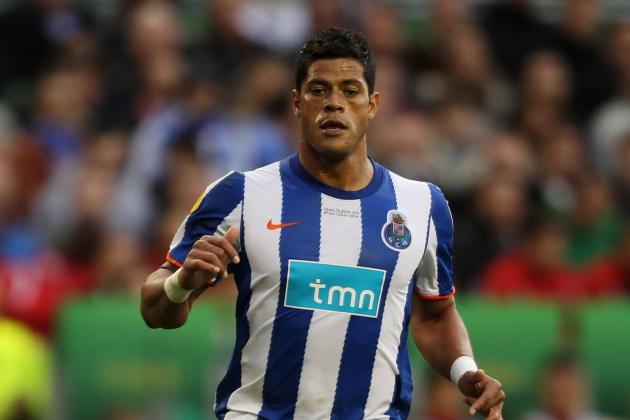 Scott Heavey/Getty Images

Hulk is an imposing physical presence, though that doesn't necessarily mean that he is good in the air. His speed, dribbling skills and extremely powerful left foot are attributes that make him a hard player to mark and a good bet to score.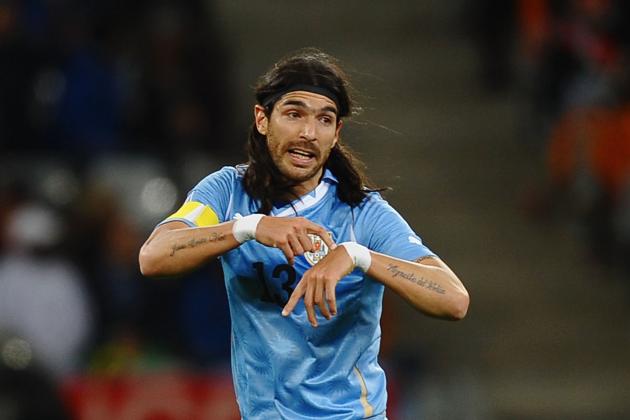 Laurence Griffiths/Getty Images

Sebastian Abreu's fantastic goal-scoring record shows just how dangerous he is. The Uruguayan had no trouble scoring wherever he went, and his height coupled with his calm and collected finishing helped him become a prolific scorer.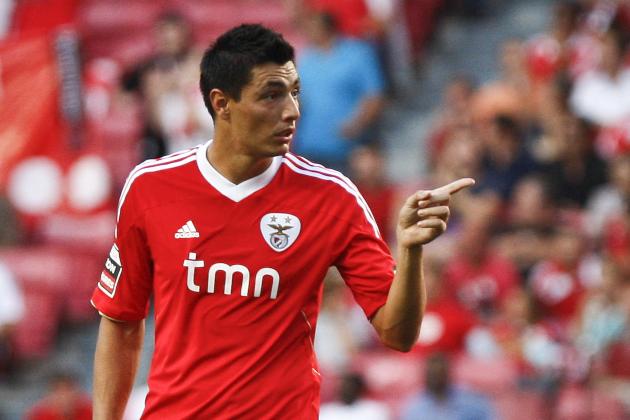 EuroFootball/Getty Images

Oscar Cardozo is another player with that blend of height and cool finishing who can be tough to handle in front of goal.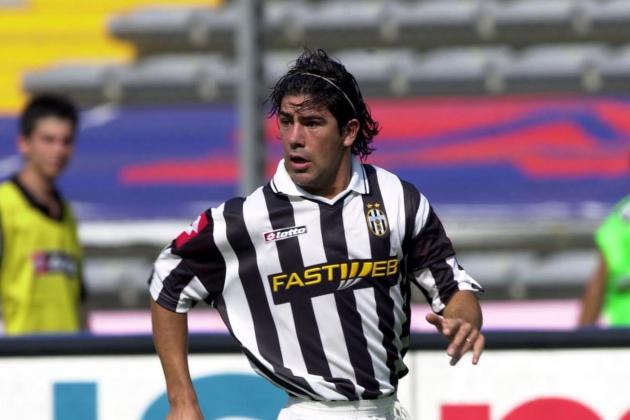 Grazia Neri/Getty Images

Marcelo Salas is one of Chile's greatest players. A career that includes a number of top clubs in South America and Europe, is well remembered for some great goals with his left foot.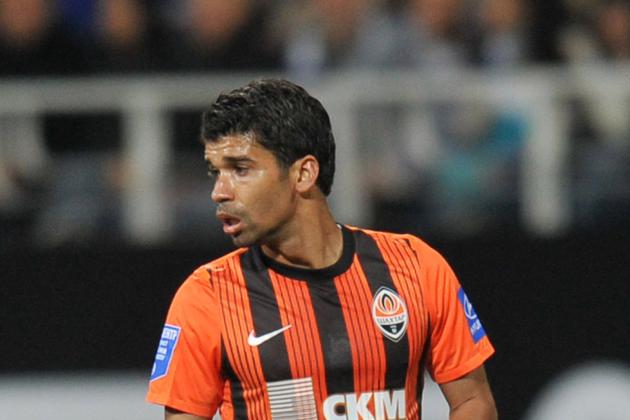 EuroFootball/Getty Images

Eduardo's intelligence and composure, along with his great technique when finishing chances are some of his greatest attributes.
Ian Walton/Getty Images

Obafemi Martins had power and pace in abundance. Despite his stature, around 5'8", he had decent amount of strength and used that and his pace to blow by defenders and smash the ball into the net explosive left foot.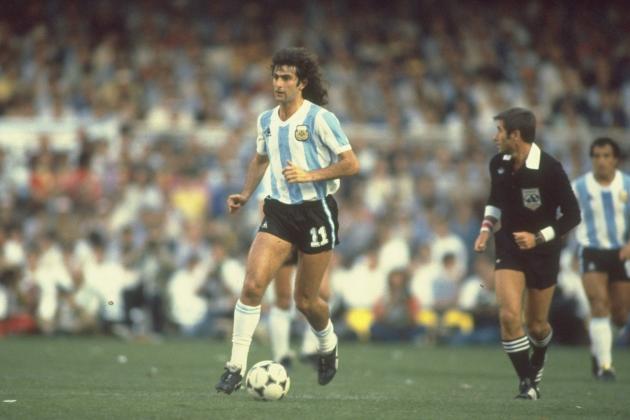 Steve Powell/Getty Images

Mario Kempes played until 1996, and though his play after 1987 was certainly the twilight of his career, his skills during his prime years get him on this list.
Kempes had tons of pace and great skill on the ball, and one of his notable achievements was being the leading scorer in the 1978 World Cup.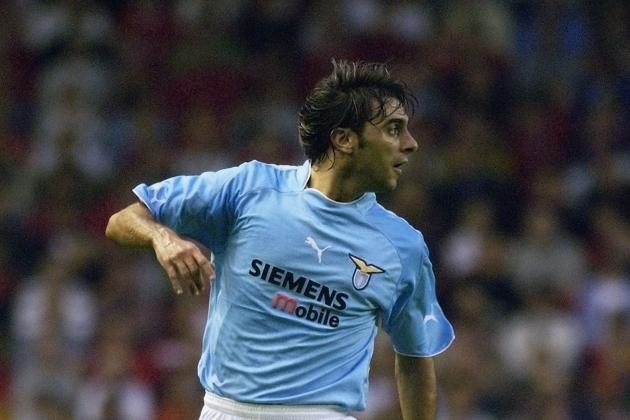 Ross Kinnaird/Getty Images

Claudio Lopez's powerful left-foot shot as well as his speed and dribbling skills made him a fan favourite at Lazio and at Valencia before that.