Chelsea Parade 2012: Route, Live Stream, Time, Date and More
May 20, 2012

Mike Hewitt/Getty Images
Chelsea was a team of destiny throughout the UEFA Champions League. Saturday was the biggest example of that, as the Blues came back to defeat Bayern Munich in the final. 
Just when you thought Chelsea's magic was on fumes, Didier Drogba scored to equalize in the 88th minute leaving Munich to wonder what they had to do to defeat the Blues.
Then, in extra time, Petr Cech stopped a penalty kick from Arjen Robben. That's when you knew Chelsea wasn't going to lose to Bayern Munich.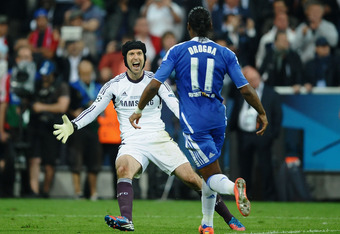 Laurence Griffiths/Getty Images
Penalties came and Drogba sealed the deal for Chelsea, nabbing the first ever European trophy for a London football club.
Simply amazing.
Now, it's parade time for Chelsea and its fans on Sunday. Here is everything you need to know about the festivities. You can find all of the parade information at ChelseaFC.com. 
The parade will begin at approximately 4 p.m. BST at Stamford Bridge's west entrance. It will travel eastbound along Fulham Road before turning right onto Hortensia Road. Then it will travel to King's road and New King's Road. The site explains that it will take 35 minutes for the team to arrive at Eel Brook Common where the bus will make a brief stop.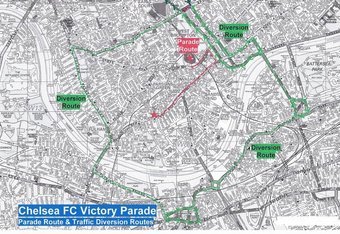 Parsons Green will be the final destination for Chelsea's parade.
You can watch the parade live at Sky Sports. 
With any parade comes road closings. This parade will have several road closings and/or restrictions. You can find those at ChelseaFC.com.