Champions League Final 2012: Premier League Implications of Chelsea's Win
May 20, 2012

Alex Livesey/Getty Images
For Chelsea, winning its first Champions League title ever made Saturday the finest day in the club's history.
But moving forward, it could have interesting implications for the team. And frankly, for the rest of the Premier League as well.
Will it affect the transfer window? Will jobs be kept or lost over the result?
Questions, so many questions. Let's examine the possible answers.
Tottenham and Newcastle Are Left Behind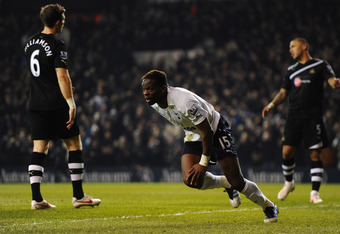 Mike Hewitt/Getty Images
The most obvious result from Chelsea's win is that Tottenham is now pushed out of Champions League qualification. Despite finishing fourth in the league, Chelsea's victory gives them an automatic berth in next year's tournament.
I guess you could consider the Spurs spurned in this case.
As for Newcastle, they've lost their automatic bid to play in the Europa League, as Tottenham earned that right. Neither side can be very pleased with Chelsea's win yesterday.
Roberto Di Matteo Has Earned Another Season as Manager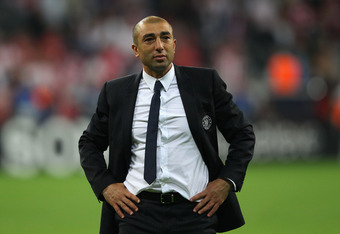 Alex Livesey/Getty Images
But will he get it?
After taking over a floundering Chelsea team from Andre Villas-Boas in February, Di Matteo turned the tide and made this team into a Champions League winner. That should count for something, like another season at the helm.
Of course, the possibility remains that Di Matteo could actually remain as an interim skipper if Roman Abramovich has his eye on a bigger prize. From Rob Hughes of The New York Times:
Its grit and solidarity gave the boss what he paid for, even as he prepared to offload them. It is believed he is trying to persuade Pep Guardiola, champion of the Beautiful Game at Barcelona, to rebuild Chelsea.

One possible solution could be Guardiola's embarking on the sabbatical he says he needs and Di Matteo's staying with Chelsea, at least until next season is halfway through.
If that is a distinct possibility, it is worth pursuing for Chelsea. But if not, Di Matteo deserves another crack at leading Chelsea once more.
The Transfer Market
The core of Chelsea is rather old, with John Terry, Frank Lampard, Didier Drogba and Ashley Cole all on the wrong side of 30. Winning the Champions League title now gives the squad the opportunity to start shifting to the future now, its veteran players having reached the glory they sought.
Which means they should once again be major players in the transfer market.
They may have been regardless of the outcome—they are Chelsea, after all—but now they can boast the added incentive to transfer targets that they will once again be in Champions League play next season.
That gives them an added appeal over teams like Tottenham and Newcastle. And if Guardiola is destined for London, that's just another selling point for a Chelsea team that needs to start looking to the future.
Don't be surprised if the Blues look very different next season, and in the process, are major players in the transfer market.
Hit me up on Twitter—my tweets will gladly have another as well.