TPC Sawgrass: Home of an American PLAYERS Champion
May 20, 2012

Golf Writer Andy Reistetter likes to hang out at TPC Sawgrass, especially on Friday for Happy Hour at Nineteen in the Clubhouse. In a musing mood a week after Matt Kuchar won THE PLAYERS Championship, Reistetter shares his thoughts of TPC Sawgrass, THE PLAYERS, and the TPC Network. Take a moment and savor it as it was five years in the making. The last American to win THE PLAYERS was Phil Mickelson in 2008.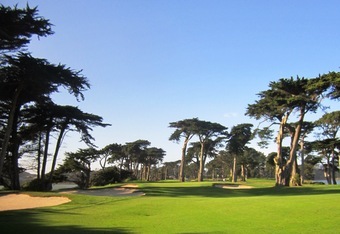 If you have ever heard Bill Hughes, the General Manager of TPC Sawgrass, speak you likely came away with a new dynamic acronym for the word "TEAM"- Together Everyone Activates Magic. THE PLAYERS 2012 was indeed a magical week. Hosted by Bill's TPC Sawgrass team, managed by Executive Director Matt Rapp's championship force field and staged by over 2,000 volunteers led by Red Coat Chairman Curtis Hazel, this was a week to remember. Perfect weather, an outstanding field (even Tiger Woods finished 72 holes for the first time in three years), with excellent golf course conditions (hats off to Superintendant Tom Vlach and his crew), record crowds and dramatic competition.
Whether or not an American won is not relevant when you look at the champions in between Mickelson and Kuchar- Spaniard Sergio Garcia, Swede Henrik Stenson, South African Tim Clark and South Korea's K.J. Choi. All have done a tremendous job as THE PLAYERS champion during their reign of supremacy over their peers on the best golf tour in the world. Choi, who came to the Jacksonville area to hone his golfing skills in the late 1990s, is a local favorite and someone you'd see shopping at the Publix grocery store. Kuchar at one time lived right in Ponte Vedra Beach and his parents still do. When a hometown boy wins in golf it is well received no matter what country it occurs in.
As the PR out of PGA TOUR headquarters at the other end of Championship Way from the Clubhouse states, there is "only one TPC Network." I count 33 TPC facilities that combined host 13 PGA TOUR, four Champions Tour, and five Nationwide Tour events. Only two host more than one- TPC Sawgrass (THE PLAYERS and the Nationwide Winn-Dixie Jacksonville Open on Dye's Valley Course) and the relatively new TPC San Antonio (the Valero Texas Open and the Champions AT&T Championship.)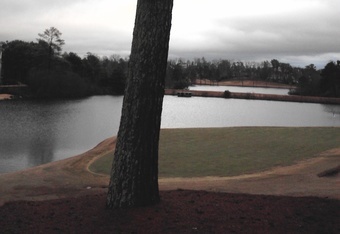 Growing up in Binghamton, New York the ultimate golfing experience was to "play where the pros play" at En Joie Golf Club. In nearby Endicott, the public muni previously hosted the PGA TOUR's B.C. Open and now hosts the Champions Tour's Dick's Sporting Goods Open. TPC Sawgrass was the first to host a PGA TOUR event in 1982 when THE PLAYERS moved across the street from the Sawgrass CC to the new home of the PGA TOUR. Since then, TPCs have hosted more than 350 professional tournaments.
Each golf course has a signature hole and every manufacturing corporation has a flagship facility. So too in the corporate golf business. TPC Sawgrass is the ultimate flagship of the PGA TOUR. When you play TPC Sawgrass, you are doing more than playing where the pros play; you are playing at their home course where they determine their own champion each year. Only there can you drive down Championship Way past PGA TOUR Headquarters, go into a magnificent Mediterranean styled Clubhouse and walk through the Tunnel of Champions. Just before you go out the door to the golf course you read the marquee that says "Through this tunnel pass the greatest players in the world competing for the right to be called THE PLAYERS Champion." That can get your Mo-Jo going even if you have dubbed every drive, shanked (sorry, I mean lateral shot) every iron, duffed every chip and three-putted every green for the last year.
One of my dreams is to play every TPC golf course, do the TPC "Rota". I wonder if anyone has ever done it. Already this year I have played two new ones for me- TPC Harding Park after the Pebble Beach AT&T National Pro-Am and TPC Sugarloaf when I was in Atlanta. Both are pedigree golf courses, Harding Park is a Willie Watson/Sam Whiting classic (they also designed the Lake Course at The Olympic Club where the U.S. Open will be held next month). Greg Norman designed TPC Sugarloaf in 1997 and has designed one other TPC course- The Oaks at TPC San Antonio.
Playing TPC Harding Park brought back memories of the President's Cup held there in 2009 where Fred Couples' American team beat Greg Norman's International team by a score of 19-1/2 to 14-1/2. President Cup rookies that year included Sean O'Hair, Anthony Kim for the Americans and Camilo Villegas, Y.E. Yang and Ryo Ishikawa a Captain's Pick. Tiger Woods and Phil Mickelson went undefeated and Tiger closed out Y.E. Yang on the 14th hole to win the cup for the Americans.
I was there for the last AT&T Classic at TPC Sugarloaf where Ryuji Imada defeated Kenny Perry in a playoff in 2008. In a dramatic yet freakish finish Perry bailed out right on his second shot to avoid the water fronting the green on the downhill par-5 finishing hole. The ball hit a lone pine tree and ricocheted left into the water. Perry would go on to lead the American team to victory in the Ryder Cup later that year in his home state of Kentucky at Valhalla Golf Club.
Whichever TPC course you play it will be a thrill and there is likely some serious professional or amateur golfing legacy to recall and ponder as you walk the same fairways and putt the same greens as the pros do. But make no mistake, to experience some PLAYERS magic you must play the Stadium Course at TPC Sawgrass. And when you do I hope to see you in Nineteen afterwards. Good golfing!  
Andy Reistetter is a freelance golf writer as well as a Research and Broadcast Assistant for the major golf broadcast companies. He spends time on all four major American golf tours- the PGA TOUR, Champions, Nationwide and LPGA Tours.
Reistetter resides within a couple of miles of the PGA TOUR headquarters and home of The PLAYERS Championship at TPC Sawgrass in Ponte Vedra Beach.
A lifetime golfer, Andy enjoys volunteering at the World Golf Hall of Fame and THE PLAYERS while pursuing his passion for the game of golf and everything associated with it. Friend Andy Reistetter on Facebook to enjoy updates on his GolfWriter59 page. Or reach him by email at AndyReistetter@gmail.com