WWE Over the Limit 2012: Roundtable Predictions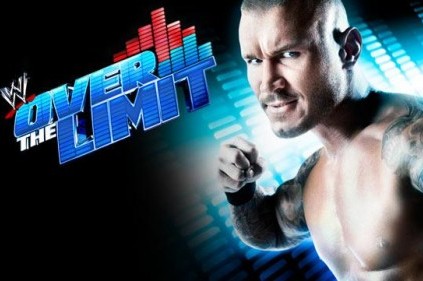 What's up, ladies and gentlemen? My name is Eric Kanes, and I am back here today with my monthly pay-per-view preview. I will break things down and give the realistic odds for each match.
As always, I'll have some fellow QuickWrestlingNews columnists joining me as well. This month, we've got Geddy Cahoon, Dave Scott, Adam Behan, George Cushnie, Liam Hindmarsh and "Primetime" Gregory Bitetzakis.
Just for fun, I'm keeping track of the amount of predictions the QuickWrestlingNews staff got right for each PPV. Here are the results for Extreme Rules:
Eric Kanes: 4

Geddy Cahoon: 4

Adam Behan: 4

Dave Scott: 4

Gregory Bitetzakis: 2

Liam Hindmarsh: 2

George Cushnie: 2

And here are the combined PPV prediction results:
Adam Behan: 16

Dave Scott: 15

Eric Kanes: 15

Geddy Cahoon: 14

Liam Hindmarsh: 12

George Cushnie: 12

Gregory Bitetzakis: 12
Now without any further ado, let's get this show on the road!
Begin Slideshow

»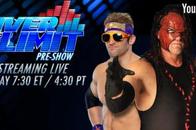 Eric Kanes: This could've been a decent match at WrestleMania, but it's a bit late for it now. It's pretty comical how Zack Ryder practically got murdered every week by Kane but kept coming back to the one place where he knew Kane would be. I guess this is one of those storylines where you really have to suspend your disbelief. Anyway, do I really have to explain why Kane will win here? Zack Ryder has become a glorified jobber in the past several months, which is unfortunate because he really had potential.
Eric's Pick: Kane
Geddy Cahoon: This is the pre-show. Maybe Ryder will win, because it's ultimately a pointless crowd warmer-upper. But it could go either way. I wouldn't think it would be going for too long, but apparently, Miz/Santino got a lot of views and was relatively well received, so perhaps this match will get at least a decent amount of time. If people keep tuning into these, and Vince sees that the YouTube partnership is paying off, these pre-show matches could conceivably become larger in scope and importance in the future. I'll say Ryder wins here, to please the crowd and end this 46-year-long feud.
Geddy's Pick: Zack Ryder
Dave Scott: The whole PPV preview matches is a good idea, and I hope they continue with it going forward. Both this match and the previous preview match have been matches with decent workers as well, so hopefully they keep giving us good reason to watch the previews.
But on to the match. I would have Ryder go over Kane here and work on a push from there, but the likelihood of that happening is very slim, I reckon. So I'm going to have to side with The Big Red Monster for this one.
Dave's Pick: Kane
Adam Behan: This match was actually first thought of for WrestleMania—what a drop. The "YouTube" match. The match itself will be short and sweet, with the dissection of Ryder imminent. Putting Ryder in a YouTube match is a smart move by WWE, as he is very over (or was) with the 'Net fans, but against Kane....He has no chance. Kane will dominate, Ryder will mount a comeback and a chokeslam later, the match will be over, a match not worth paying for.
Adam's Pick: Kane
George Cushnie: I honestly don't care about this match. They should have done this months ago. Remember when Kane decimated Ryder by chokeslamming him off the stage, in the parking lot and threw him off the stage in a wheelchair? That's when you should have done the match, WWE, not put it on a meaningless throwaway YouTube pre-show presentation.
Ryder is one of the most poorly booked superstars in WWE. He's over with the crowd as a babyface and he's effective in terms of his in-ring work. Kane is one of the best big men ever in the history of this business. He's winding his career down now, but he deserves to be on the main show, along with Ryder.
What stopped WWE from adding this to the actual PPV card? They've only got five advertised matches as it is. What's that I hear you say? Aw, damn, how could I forget? They'll put Brodus Clay and Ryback squash matches on to break up the card! Woo Woo Woo, You Know It.
George's Pick: Kane
Liam Hindmarsh: This match is late. Two months too late. This should have happened at WrestleMania when it actually made sense since Kane had practically murdered Ryder on every episode of Raw. We go from WrestleMania, where it would have meant something, all the way to a YouTube pre-show where nobody really cares what happens.
Ryder is slowly falling back into the hole he was in last year, so he'll probably lose here. It seems Kane will just plod around the midcard spot for the remainder of his career. I'm OK with that. Just no more matches against Khali, please.
Liam's Pick: Kane
Gregory Bitetzakis: OK, I guess we are going to have a theme here with a pre-show and one match before every PPV. At least they are trying to remind us that these two were actually in a feud, even though it is a couple of months late.
For the match itself, I am sorry, but Zack Ryder went from totally relevant to crap, and Kane is just a bit better then that, so Kane will win in a short match.
Gregory's Pick: Kane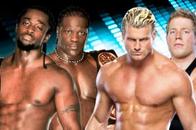 Eric Kanes: This will more than likely be the opening match to get the crowd pumped up. I can see this getting a good 10-15 minutes and turning out to be a solid match. Three points here. First, it's great to see the tag team championships being defended on pay-per-view in a match consisting of four solid midcarders, although I would not expect this trend to last.
Secondly, it's pretty funny how at the start of the year, people thought that Dolph Ziggler would be world champion by now
And finally, Jack Swagger is taking the fall in this match because he's been booked like crap his entire career.
Eric's Pick: Kofi Kingston and R-Truth
Geddy Cahoon: It's nice to see the Tag Championships being defended on PPV. And it's also nice to see all of these well-known, credible guys vying for it. However, I think that after a while, the division should focus on newer teams like O'Neil/Young and Tyson/Gabriel. For now though, this brings some much-needed credibility to the division.
How far has Ziggler fallen, though, huh? Pretty awful for everybody on the Internet who's in love with him.
I predict that this will be a solid match if it's given time, but it probably won't be. It'll go for about 10 minutes, at most, and Kofi or Truth will pin Swagger clean, retaining the belts.
Geddy's Pick: Kofi Kingston and R-Truth
Dave Scott: This one should be a good, solid match. Hopefully, it gets a decent amount of time, as all these guys are good workers and will be able to put on a good show. I think out of all the matches tonight, there will be one title change and it will be from this one.
Also, Dolph Ziggler and Jack Swagger have been together for a lot longer than Truth and Kingston, so they seem more like a tag team to me.
Dave's Pick: Dolph Ziggler and Jack Swagger
Adam Behan: This match has been set up slowly on Raw in the past month and could turn out a lot better than first predicted. These are four guys who are very talented but so very underrated and have suffered from a loss of a push at some time in their careers. It will be a typical tag match with a typical finish and will open the show.
Swagger and Ziggler are only in this match to fill numbers, in my opinion, just so they are doing something. Kofi and R-Truth, however, have just become Tag Champs and will not lose their titles this quickly. They will lose them sooner than later, though, just not at Over the Limit.
Adam's Pick: Kofi Kingston and R-Truth
George Cushnie: For the first time in a long while, the WWE Tag Team Championships will be on the line in an advertised PPV match. I cannot remember the last time that happened. Is it a sign that WWE is going to give their tag division more of a focus? I sure hope so! As far as the two teams involved go, it saddens me that these four wrestlers have been thrown together into two makeshift tag teams.
With that being said, they'll put on a great match. The high-flying style of Kofi and Truth fits well with the more mat-based wrestling styles of Ziggler and Swagger. I see Ziggler and Swagger just failing to get the victory here.
George's Pick: Kofi Kingston and R-Truth
Liam Hindmarsh: I don't like this match. Kofi doesn't need a tag partner. Ziggler doesn't need a tag partner. Dolph has been on the cusp of the main event for about a year, but the call never seems to come his way to move up. Kofi seems to be the guy that WWE will give a random partner to, then give them a tag team title run. I'm all for having the tag belts on a PPV. I've been wanting that for a long time. But why not The Usos vs. Epico and Primo? Why not a young, hot tag team from FCW?
I want Dolph to move up, so I don't want him to win this. It will probably be a decent match, I just don't seem to be interested in it for some reason. Probably the first match of the night, which will no doubt warm up the crowd. I'll go for Kofi and Truth
Liam's Pick: Kofi Kingston and R-Truth
Gregory Bitetzakis: Wow, it is interesting to have four actual good wrestlers in the tag team division, yet I still have a problem with the division as a whole. Where did the days go when tag teams were tag teams, not just combos of singles wrestlers who have nothing to do? Now you have no chemistry and organization. Then, to top it all off, you have R-Truth, who was fighting for the belt a year ago, Swagger, a former World Champion and Ziggler, also that brief former champion in this match. Wouldn't they see this as a step down and too below them?
All these contradictions aside, just like in the Diva's match, it is too soon for the champs to lose. Kofi and R-Truth will retain.
Gregory's Pick: Kofi Kingston & R-Truth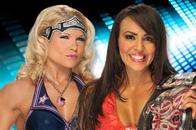 Eric Kanes: Well, Layla's back, and she's just another generic babyface diva who smiles and does nothing else. I guess she'll win here because she just won the title. Can't wait for Kharma to come back and freshen the Diva's Division up, at least a little.
Eric's Pick: Layla
Geddy Cahoon: Layla retains...I just...don't really know what to say at this point. Kharma is apparently ready to return, but creative "doesn't have any plans for her." That's just such complete and utter crap ....Like we'll all probably be saying: Please, please, please, please bring Kharma back ASAP.
Geddy's Pick: Layla
Dave Scott: This will probably be one of the best divas matches in a long time. The only thing I care about is keeping Layla on TV, as I think she is the hottest diva; otherwise, I don't care—like every other diva match.
Dave's Pick: Layla
Adam Behan: Layla is not a good champion. Phoenix was a great champion but had no competition against her. Barbie Dolls, yes, but not competition. Layla disappointed a lot of people with her return, as we were all hoping for Kharma. I can safely say the worst match of the night by far will finish with Layla getting a cheap win.
That is how this Diva game is played, right?
Adam's Pick: Layla
George Cushnie: This match pits two completely different styles against each other. Beth Phoenix has all the power and wrestling ability in the world, and she's one of the best female wrestlers around.
Layla, on the other hand, has only just returned to TV after a year out with a serious knee injury and she's yet to be tested.
I honestly cannot see WWE taking the title off Layla anytime soon. There are only three money matches in WWE as far as the Divas are concerned, and they involve Beth Phoenix, Natalya and Kharma.
I think WWE will keep Layla's momentum going, and she will retain her title.
George's Pick: Layla
Liam Hindmarsh: I like Layla. I'm always going to pull for my fellow Briton. She's sexy, she has the WWE diva look, but at least she can hold her own in the ring. I almost get the feeling that WWE doesn't know what they want to do with the Divas title. It seems that everyone is waiting for the return of Kharma. I even predicted that to happen last month and we got Layla.
The crowd probably won't enjoy this much, although it will certainly be one of the better divas matches we've seen in a while. I'm going to pick Layla, just because she's British.
Liam's Pick: Layla
Gregory Bitetzakis: Is it just me, or is there no reason to really get behind Layla? She hasn't said a word and pretty much just smiles...Wait, that is what every face Diva does in WWE. Oops, I forgot, sorry.
With that out of the way, I think it is too early for Layla to lose the belt. While I think she is only keeping the belt warm for Beth, for now she will retain and this feud will go at least one more PPV.
Gregory's Pick: Layla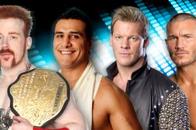 Eric Kanes: This match is pretty random (Chris Jericho is pretty much in there for no reason), but I approve. You have four solid wrestlers who can easily put on a 4-star match or better.
Two points to make. The first being, Chris Jericho's return has been extremely underwhelming. With all of the possibilities for him, he was in a feud with CM Punk, which could've been great, but it did not deliver in terms of buildup to their big match and now he's sort of in the background of a Fatal 4-Way match. He's possibly the best overall wrestler in the company and I don't think he has more than a year left in him. Use him more efficiently! It would be awesome if he somehow won here, but chances of that are slim to none.
And secondly, it's been a while since Randy Orton won a high-profile match—almost a year. I'll just go with my gut feeling and say that Sheamus wins here by stealing the win from Orton, leading to a feud with him until SummerSlam. I think Orton will get the title back within the next two months.
Eric's Pick: Sheamus
Geddy Cahoon: From a technical standpoint, if given time, this could conceivably be the match of the night. I'm actually really excited for it, and I like how there are no clear-cut "faces" other than Sheamus.
However, the buildup, as with the rest of the show, has been so lackluster that regardless of match quality, I could never be expected to spend 50 bucks for this. I honestly don't know if they can create any air of tension or anything like that with this match. There will be lots of "tense" near falls and whatnot, but will the audience really be that into this? These are three of the most elite workers in the company and Randy Orton, so we'll see how competent the story they tell is after such a lackluster build.
Sheamus will probably retain. It's my thinking that that's why they made it a Fatal 4-Way after initially saying it would be one-on-one, Sheamus/Del Rio. They want Del Rio to get the belt down the line, so they didn't want to feed him to Sheamus at OTL.
Jericho will probably take the pin since he's going to be leaving for a brief time soon anyways.
Geddy's Pick: Sheamus
Dave Scott: This match should be a decent enough match. It's good to see Fatal 4-Way matches every so often because it is very rare that we do get them these days. I'm expecting a lot of near falls and a lot of action from this match. I think at this stage, I feel it wouldn't be a good idea to take the title off of Sheamus, as he should be given a bit more time until the point where Wade Barrett comes back on the scene.
Dave's Pick: Sheamus
Adam Behan: I feel this will be a very underrated match. Four top-carders, two with experience and two fresh stars.
Alberto Del Rio is the man I see doing a lot of work and shining in this match. Randy Orton will get the crowd pumped; when Orton and Sheamus go at it, the crowd will go nuts. Chris Jericho will be the man looking at the lights, as always (what a wasted comeback).
This will be a great match if done right. The finish will be a fast set of finishers, though, the Brogue Kick will be the deciding factor. WWE is building Sheamus up and there is no problem with that. Retaining the title by pinning Jericho means...
Adam's Pick: Sheamus
George Cushnie: This match has a lot of combustible elements to it. There are the fiery, unpredictable natures of Sheamus and Randy Orton, as well as the sneaky, underhanded antics of Alberto Del Rio and Chris Jericho.
For me, Chris Jericho doesn't need to win the title. He's over enough without it. He'll be touring with Fozzy in Europe this June anyway, so I can't see WWE giving him the rub before he goes off to do that.
Alberto Del Rio is the dark horse for me. He has barely been mentioned as a possible winner here, and I think it could work in his favor. He has been moved over to SmackDown recently, where I think he's a better fit, but I don't think WWE will put the belt on him yet.
Of all of the men in this match, Sheamus needs to win this more than anyone. He does not really have any momentum at the moment, even after beating Daniel Bryan at the last two PPVs. For Sheamus to be seen as the top dog on SmackDown, he needs the victory here.
The last one to talk about is Randy Orton. He was put on SmackDown last year, shortly after Edge retired. Orton was put there to be the focal point of SmackDown and put asses in seats. He did that tremendously well. It's hard to narrow it down, but for me, it comes down to Sheamus or Orton.
George's Pick: Sheamus
Liam Hindmarsh: My one little issue with this is Jericho is on Raw, while the rest are on SmackDown. I know the brand extension is irrelevant right now, but still, it just seems WWE has done this to get Jericho on the card, which is kind of scary actually, as it shows that WWE are just finding random things for people to do instead of finding time to make something for them.
I don't really like four-way matches. They all seem to follow the same formula. The guys attack each other. One gets thrown from the ring. The heels team up on the face. Then the heels break up and go at each other. The finishes are pretty good most of the time, usually including a lot of finishing moves by all four guys. I'm going to pick Sheamus to win this and I can see him pinning Jericho to win.
Liam's Pick: Sheamus
Gregory Bitetzakis: At least a Fatal 4-Way makes it more interesting than just Sheamus vs. Alberto Del Rio. Now, what I want to happen is a lot different than what I think will happen. What I would love is for Orton to turn heel and win the belt here or for Jericho to win, and there is a number of reasons for each.
In terms of Jericho, like I have said countless times, he needs a signature win since his comeback. All he has done is lose to CM Punk over and over and over again. Besides decent matches, there has been no payoff to having Jericho come back because Punk is already over, so he doesn't need the rub that Jericho brings.
In regards to Orton, I think a heel turn is much needed. His character has been in limbo recently since Wade has been injured, and you have a big enough face to run SmackDown in Sheamus, so a heel turn would put Orton back in the main picture. Orton has always been better as a heel anyway, and I think a feud with Sheamus would be great for SmackDown.
OK, dreams aside, what I think will actually happen is Sheamus pins Jericho and holds on to the belt. I mean, it is not like Jericho hasn't been beaten over and over and over again anyway.
Gregory's Pick: Sheamus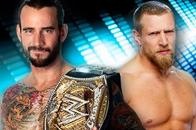 Eric Kanes: I think that the majority of wrestling fans would agree with me when I say that these are two of the best technical wrestlers ever and this is a dream matchup. However, the buildup just hasn't been there, and that's been the story with CM Punk lately.
From his feud with The Miz in December, to his feud with Chris Jericho last month, to this feud with Daniel Bryan right now, the buildups have just been lackluster. It sucks that the writers neglect these potentially great feuds with absolutely no justification for it.
Either way, this should be a fantastic match if given enough time, and it is the one I am looking forward to the most. It's going to be interesting to see who the crowd gets behind, too. As for the winner, I can't see Daniel Bryan winning it, although it would be awesome if he did. CM Punk is already an established main-eventer while Bryan is just getting there.
Eric's Pick: CM Punk
Geddy Cahoon: Again, almost the same as the WHC match, this is sure to be the match of the night from a technical standpoint, but the build has been almost nonexistent. It's a shame, really, because if these two had a more drawn-out program, it would probably be the most entertaining storyline in a very long time.
But Bryan will go the way of Dolph Ziggler: a one-off (for now) opponent that Punk defeats. The match will probably get a decent amount of time, especially since the card is so weak right now. Punk will go over, but they might take some time getting there.
Geddy's Pick: CM Punk
Dave Scott: This should be a great match. There is no two ways around it, these two will rock the show. Possibly two of the most over guys in the company just now and two of the most talented getting to do what they do best. I'm hoping that this feud continues for at least one more PPV so we can get a bit more out of it rather than the crappy three weeks of build that we have had for it. I can't see Daniel Bryan being the one to take the title from Punk on this one.
Dave's Pick: CM Punk
Adam Behan: Wow, here we go people. The two best pure wrestlers in the business main-eventing a PPV. The men have cult status and the crowd will be throwing "Yes!" chants and "CM Punk!" chants as well. This match will be another strong performance by both parties. A 20-minute thriller is in order, and I believe this shall be the main event by far.
Daniel Bryan and Punk will reverse the Anaconda and Yes! locks, but the GTS will be the deciding factor. Punk is the long-time champion and will be one of the greatest ever.
Adam's Pick: CM Punk
George Cushnie: In my opinion, this should be match of the night and the main event, but it won't be because neither man's name is John. These men are the hottest commodities in wrestling today. CM Punk has had a meteoric rise to the top of the WWE in the last year. He's undoubtedly the second face in the company, surpassing Orton, and he's been rewarded with a lengthy title reign.
Having said that, Punk's been off the boil a little bit in terms of mic work. He looks tired, but he still out-performs most other men on the roster. On the other hand, Daniel Bryan is on the roll of his life right now. I thought WWE made a huge mistake having Bryan lose at WrestleMania in under 20 seconds, but it turns out that it was the best decision they ever made.
Bryan is ridiculously over as a result of their decision, particularly in light of his stunning performance at Extreme Rules last month. WWE has a tough decision to make with the outcome of this match.
Do they capitalize on the hottest property in wrestling by having him win the title, or do they keep faith with the man they have put so much stock into over the last 12 months?
All I know is that I'm glad I'm not booking this match!
George's Pick: Daniel Bryan
Liam Hindmarsh: Where is the buildup? Where oh where is the buildup? When this match was announced, there was a collective cry of joy from the IWC, as they would finally get to see two of the best indie wrestlers competing for the WWE championship. I kind of wish that their history would have been brought up. These two must have met countless times in the past, and it would have been nice to have shown the WWE fans who haven't seen indie shows just how far both guys have come to make it into the WWE.
Everyone expects the match to be amazing. It probably will be. It will be interesting to see the style of wrestling used in the match. Obviously, the WWE style is a lot different than that of ROH. I think AJ will get involved in some way. For once, I'm going to think out of the box. I say AJ will help Bryan win and it will be revealed that the whole breakup was just a setup. We saw AJ's interaction with Punk this week on Raw and it was kind of strange. Anyway, that's my pick. Bryan wins via help from AJ.
Liam's Pick: Daniel Bryan
Gregory Bitetzakis: I am not that excited about this match because we saw it not too long ago on Raw and while it was a great match, I think we are going to see pretty much the same thing again here.
The problem with putting these two together is that I do not think this is going to help Daniel Bryan much. There is no way they are going to use Punk to put Bryan over, and after the domination at the hands of Sheamus, I thought we would see Bryan go on a bit of a roll to reestablish himself as a great wrestler. What this will do is set Bryan back more than he already is.
The X-factor here, if there is one, could be AJ, since they have teased a Punk and AJ storyline on Raw. But since I am not going that direction, I think Punk will win and Bryan will keep descending down the ladder towards irrelevancy.
Gregory's Pick: CM Punk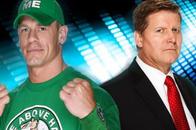 Eric Kanes: First of all, let me establish that this should not be a main event match on a PPV.
This is very similar to last year with the awful John Cena vs. Miz match, which was pretty much just Miz and Alex Riley slapping John Cena with a whip for 20 minutes. I think this will be very similar. This could've been a decently anticipated match with enough buildup, and that seems to be the theme of this PPV.
There's just no sympathy for John Cena going into this match; if anything, there's sympathy for John Laurinaitis because he gets fired if he loses.
Anyway, everybody everywhere is predicting that John Laurinaitis will win after interference from a returning Big Show. WWE usually tries to throw a curveball when it's this obvious (see: Royal Rumble 2012), so I think Laurinaitis will win, but with somebody else's interference.
Eric's Pick: John Laurinaitis
Geddy Cahoon: Hoo boy...Is anyone excited for this match? Laurinaitis is a really entertaining character, but matches like this tend to always be full of shenanigans. However, Laurinaitis has apparently been training at FCW to really wrestle ever since the match was announced a few weeks back.
And I'm actually not sure who's going to win. I'd say have Laurinaitis go over through some underhanded tactic (I'll get to that momentarily) and then post-match, Cena gets "injured" so he can take some time off and straighten out his personal issues.
For those who don't know, Cena's currently going through an extremely messy divorce. It's uncomfortable to watch him go out there and act knowing how unhappy he currently is. However, WWE is so hesitant to ever bring their golden boy off of TV, I wouldn't doubt that they still have him go over, even though the entire Laurinaitis character hinges on the outcome.
The entire match, however, is going to hinge on one man: Big Show.
He's going to interfere, there's no question. WWE employees cannot interfere. Big Show isn't an employee anymore. He's either going to: A) Enter, help Cena win (even though Cena doesn't need it) and then be reinstated by whatever character replaces Big Johnny; or B) (which I think is more likely) Big Show, totally broken down, will come out and help Laurinaitis win, decimating Cena and "injuring him" in the process, hoping to regain his job and gain some sort of favor with the GM.
Show join Laurinaitis' stable with Otunga, Eve and Tensai, and they'll run roughshod over the WWE for a few months. Now, the fact that that makes total sense means that WWE normally wouldn't be caught dead writing something like that. However, I just don't think they're ready to write off Laurinaitis yet. Whether it's through my way, or some other ridiculous manner, Laurnaitis is going over (Sounds kinda ridiculous, no?)
Geddy's Pick: John Laurinaitis
Dave Scott: I reckon this will just be a squash match, with Cena destroying Big Johnny throughout until the end. I would like to see Laurinaitis get some offence in there within the match to add a bit more to the match, but I think we will see a Big Show heel turn here, as he is technically not a WWE superstar anymore, so surely he could interfere. They have been putting too much focus on this Big Show thing over the last couple of weeks, so I definitely can't see past him being involved in it.
Dave's Pick: John Laurinaitis
Adam Behan: Fun time may now commence. The match itself is either going to go two ways—really entertaining or really bad. Big Johnny, who was a wrestler in the past, is often overlooked and undermined on Raw. However, he can wrestle; he was the man that invented the "RKO" cutter manoeuvre. He may still have it...or may not.
John Cena plays the important role in this match as he will be the carrier of action. Cena will have the crowd behind him, and it is obvious who the heel will be. Big Johnny will play dirty, use every trick in the book and get some interference to survive.
Everyone is saying Big Show will help Big Johnny, but I feel that is too obvious. I am going with a rookie from FCW, or a return from a guy like Batista. Either way, Mr. Laurinaitis will be pinning John Cena in the main event (it will be).
Adam's Pick: John Laurinaitis
George Cushnie: For me, this match should only end one way: with a definitive loss for John Cena.
Hear me out. John has a lot of niggling injuries that he has been dealing with on the road, and he has also got huge personal issues that he needs to deal with. Losing here would not hurt Cena in the long run. He is too established for that. Write him off TV for a while. He needs a bit of time to himself so he can deal with everything and come back refreshed and better than ever.
A victory over Cena would then cement John Laurinaitis as one of the top heels in the company.
Granted, his promos are not money, but he is so easy to hate. Winning against Cena would give him that extra bit of a push, or momentum, and solidify his position as the onscreen heel authority figure. If, and it is a big if at this stage, Laurinaitis wins, it won't be clean. I can see Big Show interfering in this match on "Big Johnny's" behalf, costing Cena a victory.
George's Pick: John Laurinaitis
Liam Hindmarsh: Anyone remember the Cena vs. Lesnar feud? Nope. Me neither. The feud that has been forgotten. Within a month, Cena goes from talking about taking time off to immediately feuding with the general manager. I can't believe that I'm actually going to say this, but maybe it's about time Cena got himself back into the WWE title picture. I can't even remember his last title match. I like Laurinaitis. I think he's a good heel authority figure, but I don't want to see him wrestle.
As for the match, I'll keep this short and sweet. Big Show interferes and helps Laurinaitis win, thus getting his job back. As for Cena, I don't know what's next for him. Time off, maybe. He definitely deserves it.
Liam's Pick: John Laurinaitis
Gregory Bitetzakis: This match is very weird to me. So let me get this straight—CM Punk has been embarrassing Johnny for months and nothing physical really happens, but all of a sudden, Johnny wants to fight John Cena? CM Punk makes fun of Johny's voice every week, but when Big Show does it, he is fired.
The character of Johnny has totally lost me right after I started to like him. Then all these stipulations get added on and we are supposed to believe Cena is going to rid us of Johnny. These stipulations leave the door open for the return of Lesnar since, technically, he quit a couple of weeks ago. No matter if he returns or not, someone will interfere because the WWE is not ready yet to stop feeding Johnny down our throats. Austin vs. McMahon II (not even close) will end at this PPV with Johnny gaining the upper hand.
Gregory's Pick: John Laurinaitis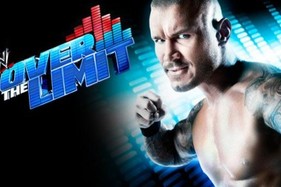 To end the column, let me just say that while Over the Limit has several matches that I'm looking forward to seeing, the buildup has been underwhelming. This is the case every year around this time, for whatever reason. This will be the first pay-per-view since Over the Limit 2011 that I will not be ordering. Hopefully, things start picking up around the next month or so with the Money in the Bank pay-per-view and Brock Lesnar's return coming up.
That's all for today, folks. Make sure to leave us feedback to let us know what you think. Until next time, I'm out!
If you enjoyed this column, make sure to add me on Facebook to be notified of all future columns.
Add Geddy on Facebook for more of him.
Check out my bodybuilding/fitness-related channel, one of the few bodybuilding channels on YouTube backed by science.
And of course, check out my site: QuickWrestlingNews.com.