WWE NXT: Changes That Can Make the Show Worth Watching
May 20, 2012

When WWE NXT first aired, it was a big thing. The winner would be guaranteed a world title opportunity at a pay-per-view event. It seemed like the ultimate opportunity to create new and fresh main-event talent.
I followed the entire first season. When the "rookies" invaded Raw and formed Nexus, it seemed NXT might be the best idea from Vince McMahon's company in a long time.
Then, it went downhill. From the second season onward, both the competition and the rewards became less interesting. Slowly, NXT moved out of TV broadcasting in the US and any legitimacy—pardon my Brock Lesnar reference—it had went down the drain.
Now, Season 5, "NXT: Redemption" has already had 63 episodes and has provided nothing of value to either the fans or the WWE. Now, the WWE plans to incorporate its developmental territory FCW into NXT in order to give them some exposure on a bigger stage.
While that is laudable, NXT needs a few more changes in order to make it more than just a sideshow on WWE.com.
Here are some changes that might help NXT become a better show:
1. Go International
NXT is not aired on any major US TV network. However, it still airs on many networks outside the US. Having NXT as a global touring show can make the fans in the worldwide WWE audience relate more to the budding stars.
These tours can also be used to promote the WWE in newer or growing markets, especially if some bigger stars appear from time to time.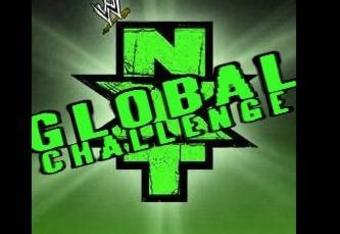 2. A Championship/Prize
Whether it is a title belt or a briefcase, there should be a prize on the show. It makes the competition look more important. Also, it can help classify the NXT rookies in terms of importance and give them credibility when they are moved to the major shows.
3. Opportunity
The champion on NXT should get an opportunity to showcase himself on the main roster. While giving every champion a title shot might not be feasible, it would be sensible to put the reigning champion into gimmick PPVs like the Royal Rumble, Money in the Bank and, if it ever comes back, the King of the Ring tournament.
4. Big Stars
Obviously I'm not saying Randy Orton, John Cena or CM Punk should be in singles matches against NXT rookies. But, they can occasionally make guest appearances and face off in tag team matches. It would be interesting to see, for example, CM Punk facing Daniel Bryan in a tag team match with rookies as their partners.
5. Hype
Professional Wrestling is built on hype. Unless NXT gets mention on the other shows and occasional PPV matches of its own, it will always be seen as a neglected stepchild of WWE's programming. If Raw is going to be a three-hour show, NXT should get at least 15 minutes on it in a regular basis.
If NXT is done right, it can be a wonderful addition to WWE's programming instead of just being "the other show that has some guys I don't know" to the fans. If it is made relevant, it can add to the WWE arsenal.
Thanks for reading this article on possible changes that can improve WWE NXT.
If you have any ideas regarding NXT or any feedback on this article, please leave them in the comments section below.