The 100 Hottest Sports Babes from Movies and TV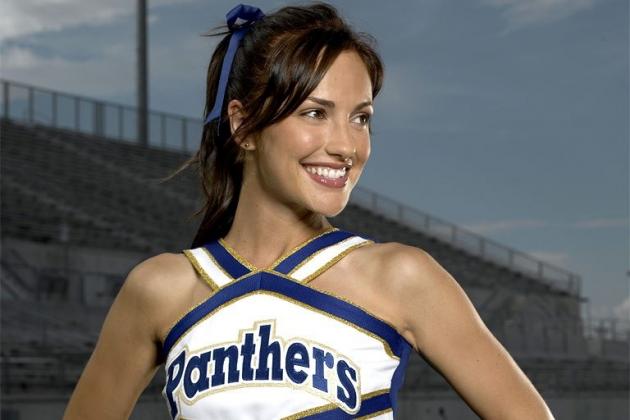 Sports movies have been around since the beginning of the 20th century when Charlie Chaplin starred in The Champion, a tale about a man who finds a horseshoe and uses it for good luck in his boxing matches.
The sports genre was not only a success on the big screen, it was a hit on television. From Sports Night to Eastbound and Down, sports on TV has grown in popularity in the past thirty years.
With all the love for sports in movie and television, there has only been one constant, beautiful women. They are in almost every sports related movie and TV show. It is truly amazing just how many of these women have been a part of the sports genre.
And I have found the 100 hottest sports movie babes of all time. Enjoy.
Begin Slideshow

»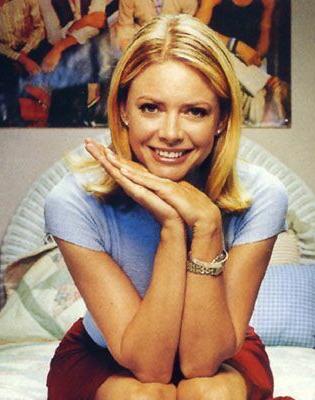 Image via all-pictures.org
Faith Ford is a great way to kick off our show. She is a few years older than most of the women on this list but is a notch above sexy in my book.
I didn't watch Murphy Brown when I was growing up because of Candice Bergen, just thought I would add that in.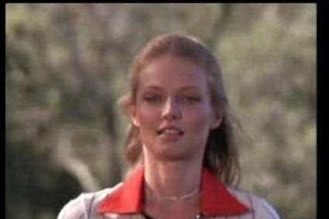 Image via blogcabins.blogspot.com
Every boys remembers that moment when Cindy Morgan walked onto the big screen and we were all blown away by her beauty.
It was at that time that I knew, for a fact, I loved blondes. Or maybe just hot women.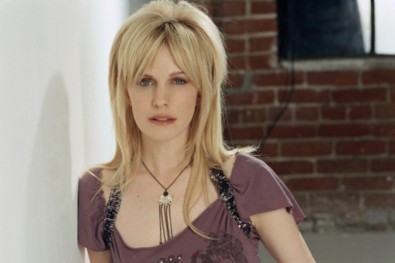 Image via iceposter.com
Kathryn Morris has made her mark in Hollywood. She has been in several award winning films but her most notable performance, in my eyes, was her seven year run on Cold Case.
I was late to the party and only started watching the reruns two years ago. Wow, was I missing out.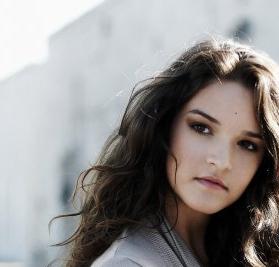 Image via imdb.com
Who would have thought that someone would make a movie about lacrosse?
Well, they did and maybe they shouldn't have. At least we were able to stare at Chelsea Ricketts for an hour and a half.
Image via renegade-studios.com
When Chelsea Ricketts wasn't on screen, you could have been checking out Crystal Allen.
She was the other reason I wanted to see this film. That would be the only two reasons anyone should go see it. Crystal and Chelsea.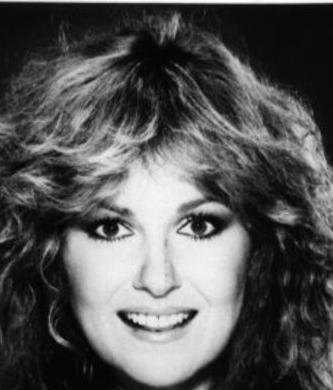 Image via mademen.com
I have seen Brian's Song once. I have watched the TV show Coach a million times.
Until now, I never put two and two together but Shelley Fabares was in both. Funny what a little time can do to a face.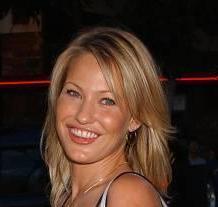 Image via celebs101.com
The Program is one of the greatest sports movies of all time. Actually, it is one of the best movies of all time. It has sex, women, football, drama, action, comedy, steroids, and everything else you might want in a fantastic flick.
Joey Lauren Adams wasn't always a lesbian or in love with Adam Sandler. The Program was one of her first big films.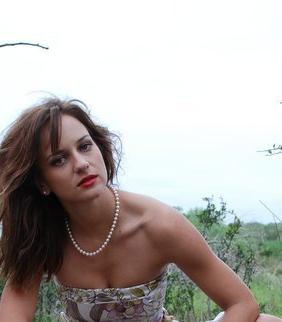 Image via ubuhle.com
Do you remember when Matt Damon played Rugby for South Africa?
Well, he didn't but his character did and he was also in love with Marguerite Wheatley. Now that is something he didn't have to pretend to be.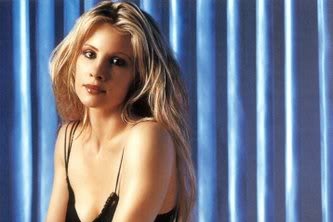 Image via listal.com
Monica Potter left such a lasting impression with the Counting Crows, that they wrote a song about her called, "Mrs. Potter's Lullaby".
Can you say you have had a song written for you by a rock band?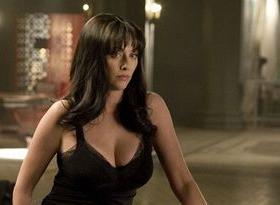 Image via community.flixster.com
What can you say about Virginia Madsen that her beautiful eyes do not already say?
She is a gorgeous Hollywood veteran that finally got to show off her abilities in Sideways. But my favorite is still Candyman. Now that is how horror movies are suppose to be done.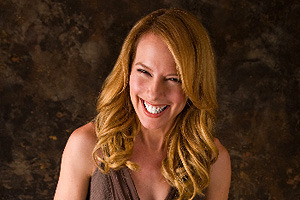 Image via peopleenespanol.com
Going into season five of The Office, I was still watching it for two reasons, Amy Ryan and Steve Carell.
So, once they both left the show, I moved on. Where is Amy now? That is where I want to be.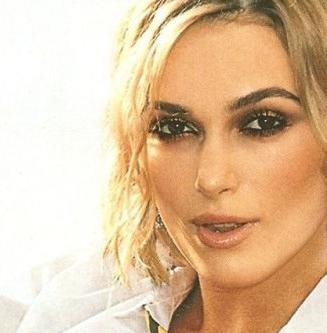 Image via screenjunkies.com
Keira Knightley was often mistaken for Natalie Portman prior to Bend it Like Beckham.
In fact, she was the casted in Star Wars Episode I: The Phantom Menace to portray one of the Queen's decoys.
The Queen? Natalie Portman.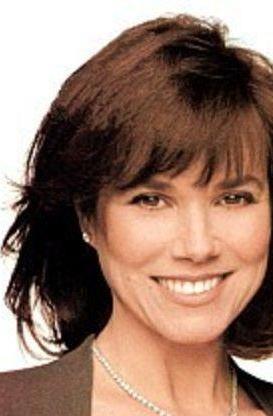 Image via tvedge.net
When I see Barbara Hershey, one word comes to mind, stunning. She has always been sexy but she played roles that prevented us from truly seeing the gorgeous lady she was in the real world.
After watching Black Swan it took me five minutes to realize that the mother was Barbara Hershey. That was the same woman. Now she is on ABC's hit Once Upon a Time. We just can't shake her now.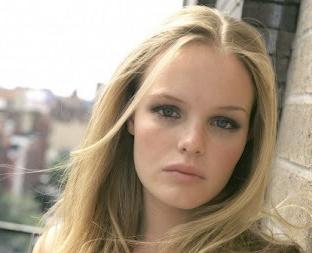 Image via mastlists.com
If there was ever an excuse to look at beautiful women in bikinis, Blue Crush was the reason. It was a mediocre movie with three smoking hot surfing babes that loved to do nothing but walk around in little clothing.
The acting could have used some assistance but who is worrying about acting when you have babes in bikinis.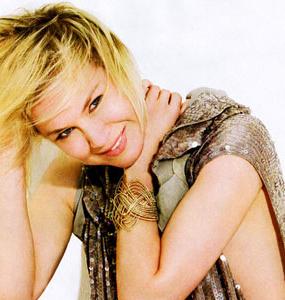 Image via millionlooks.com
You don't have to like her. You don't have to think she is the hottest woman in the world. You don't even have to like the movies she was in.
But one thing is true, Renee Zellweger was sexy in Jerry Maguire. You can't deny that.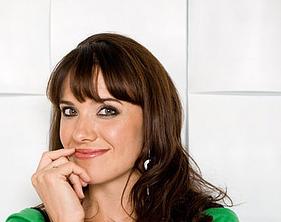 Image via myspace.com
Rebecca St James is a good girl. She is a christian singer, author, and actress.
Does she realize that she is also one of the hottest women in sports movie history? I surely hope someone tells her. She can add that to her already impressive resume.
Image via slumz.boxden.com
Don't you dare sit there and even think about saying something mean about Susan Sarandon.
You were probably just as in love with her back in the 80's as was most of America. Don't act like you still wouldn't.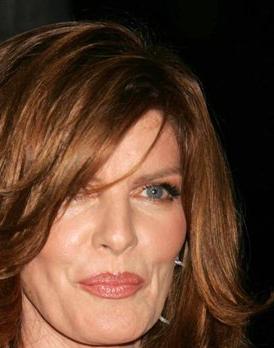 Image via famousbase.com
From Susan Sarandon to Rene Russo.
I stand by my previous statement. Rene Russo was the Susan Sarandon of the 90's. Every time I saw her I wanted to see her again and again. Can you blame me?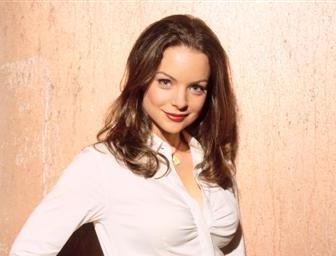 Image via screened.com
I will always remember Kimberly Williams-Paisley as the sexy daughter on Father of the Bride. That was the first time I was introduced to her beauty on screen.
Everything she did after that movie was lagniappe.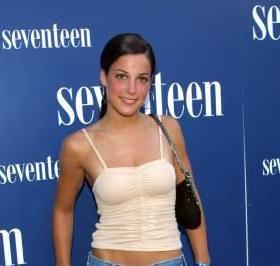 Image via celebs101.com
Who could forget Big Red from the classic cheerleader flick Bring it On?
Lindsay Sloane is her real name but I will always remember the opening sequence from one of the most underrated sports films of all time.
Anyone else love redheads?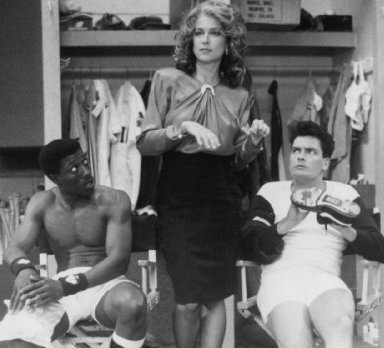 Image via imdb.com
There is just something about a woman in power that is sexy.
Margaret Whitton plays the owner of the Cleveland Indians and her main goal is to lose so she can move the team to another city which has made her one of the most hated women in sports movie history.
Best part about it? The meaner she got, the sexier she became.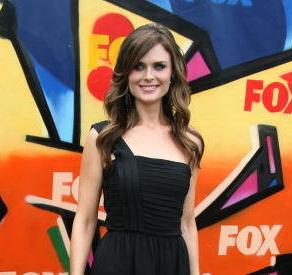 Image via shoes.about.com
It took some help and a little Sherlock Holmes style detective work to figure out that Emily Deschanel is the older sister to quirky actress Zooey Deschanel.
How come it took me this long to put the two together? It is not like the last name is different.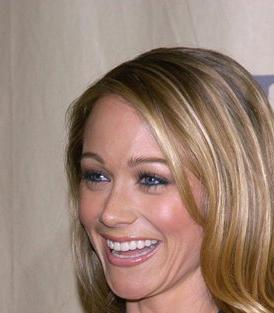 Image via listal.com
Everyone remembers Hey Dude. That was possibly the single greatest Nickelodeon show ever and it starred Christine Taylor.
Unlike most of the others on the show, she has actually become a success.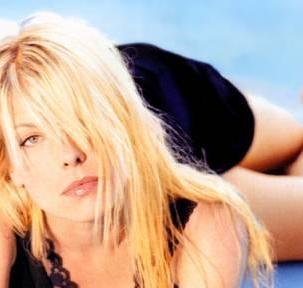 Image via celebs101.com
The Hurricane is one of the greatest sports movies of all time. It is actually one of the greatest films of all time as well.
So naturally, they had to cast women that made the word beautiful seem obsolete. Deborah Unger is one of those women.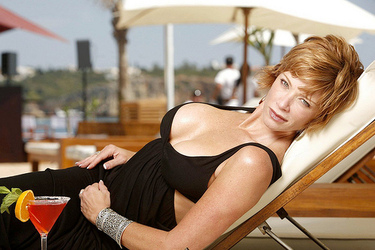 Image via filmizer.com
Lauren Holly seemed to have vanished following Dumb and Dumber. It was as if she no longer felt like acting and moved to Yemen.
There it is. I had a bet that I could use Yemen in one of my slides. Boom!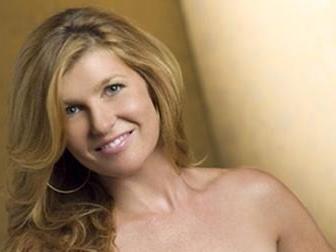 Image via famemeasurements.com
Connie Britton is a ten. She always has been, even before Friday Night Lights.
Fun fact about Connie: She plays the same role in both the TV show and movie but with different names.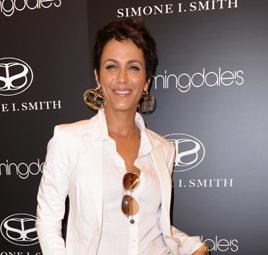 Image via mediaoutrage.com
The mystery is finally solved. The women behind the man is revealed. Nicole Ari Parker played Carol Boone, Coach Herman Boone, played by Denzil Washington's wife.
It was not that I didn't know who she was, I just had no idea what her name was until now. Thanks internet.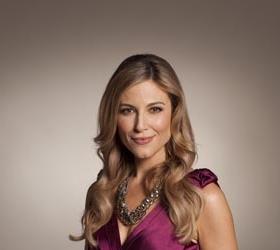 Image via mikesbloggityblog.com
ESPN came out with an original series called Playmakers. It was a realistic depiction of what like in the NFL truly was like. It gave us a taste of all the drama and action that surrounds the NFL.
It was so realistic that it was cancelled after one season. I guess the NFL did not want us to know what really goes on in a locker room.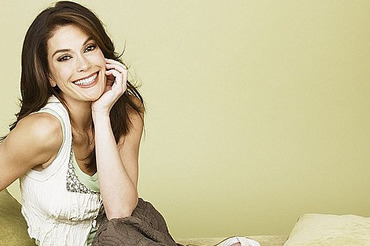 Image via feetceleb.com
Now that Desperate Housewives is finally over, what are we suppose to do on Sunday nights? Watch sports?
I am more worried about not being able to see Teri Hatcher in lingerie. That is something I am not ready to miss.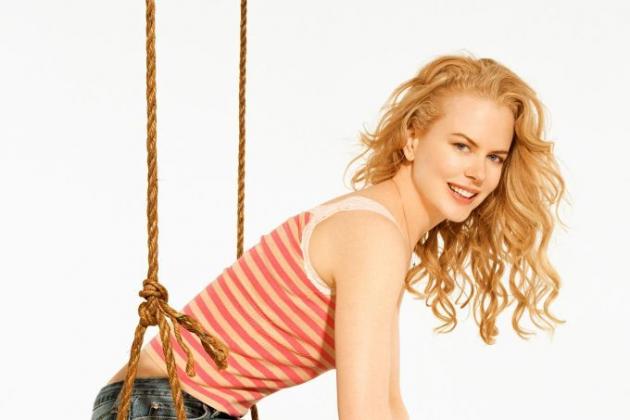 Image via celebrityshoesize.com
What is it about a women with an accent that absolutely drives men crazy.
Nicole Kidman is a seven, at best, but that Australian accent moves her up two more notches. She loses one for being married to Tom Cruise.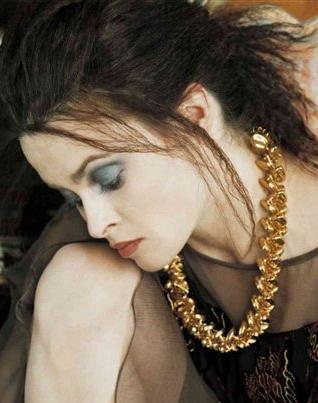 Image via ouchpress.com
Whatever it is, it works for Helena Bonham Carter.
She is not your prototypical Hollywood hottie yet she garners some extra attention.
And yes, Fight Club is a sports movie.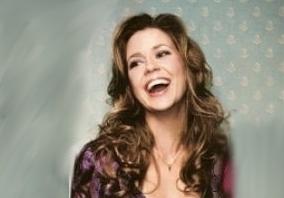 Image via thecinemasource.com
Will The Office ever end?
I am a huge fan of the hit show but now that Steve Carell is gone, I find them searching for comedy. The laughs aren't as easy to come by as they once were. It is just one of those things that happens I guess. Time to cut your losses and move on.
Image via allstarpics.net
Bend it Like Beckham has so many meanings. If you are a soccer fan, it has to do with David Beckham's incredible skill to twist a soccer ball from the corner of the field into the goal.
If you are Posh Spice, well, let's just say that last part is private.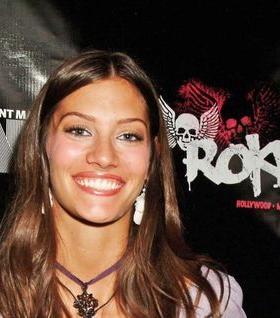 Image via moono.com
Michelle Lombardo used her sexuality to become an actress. But who can blame her?
She got a role in the Adam Sandler movie Click and now is one of the hottest up-and-coming actresses in Hollywood.
Image via cinemagia.ro
Wow. How many sexy actresses starred in the Bring it On series? No seriously, how many?
I will send a stack of Monopoly money to the next person who can guess the correct answer. (Hint: It is at least 13)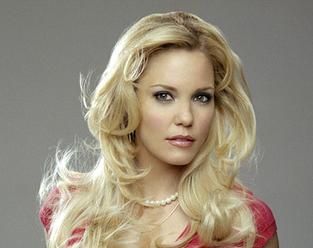 Image via weby.ch
"If we wanted two wussies, we would have named them Dr. Quinn and Medicine Woman!" - Leslie Bibb from Talladega Nights.
That is easily one of the greatest lines in the movie that gets no love.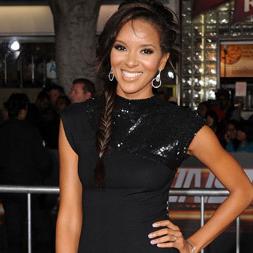 Image via sportsillustrated.cnn.com
Every time a movie goes direct to DVD, it usually is sub-par. It is rare to find a direct to video sequel be as good as the original.
However, Blue Crush 2 is close. It is not the greatest acting in the world but with women like Elizabeth Mathis starring in the flick, it can hold its own.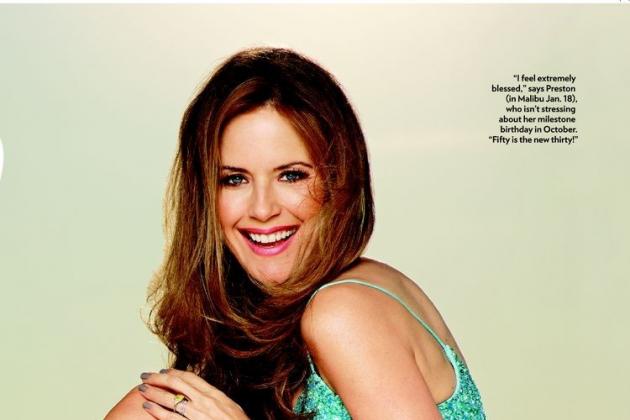 Image via people.com
Poor John Travolta. He has so many issues to deal with, it is almost impossible to make jokes.
But I do have one question. If you are married to Kelly Preston, why is your sexuality such a hot topic?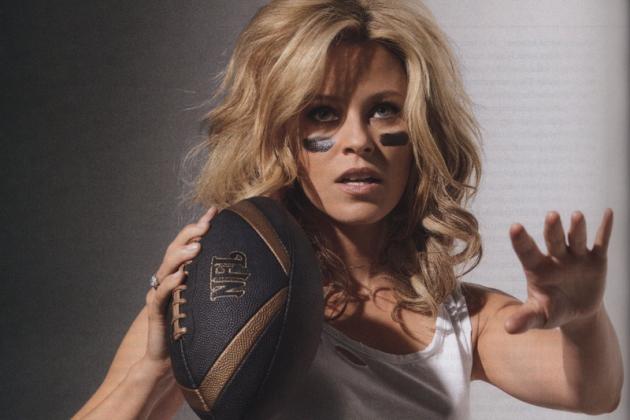 Image via sookiestackhouse.com
The first time I saw Elizabeth Banks she was playing the horny bookstore clerk in 40 Year Old Virgin.
Now, she is everywhere. For some reason, she is the biggest thing to hit Hollywood since Hugh Hefner. She has been in 18 movies since 2008. 18!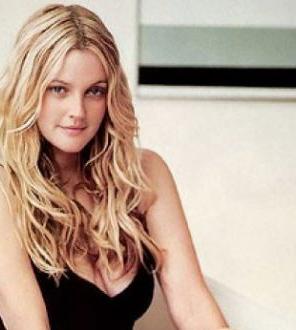 Image via glamourood.blogspot.com
Cute does not even begin to describe Drew Barrymore. She has always portrayed a person that every man thought he could bring home to momma. She has made a career of it.
I don't recall a time when I saw her and didn't think she was cute and cuddly.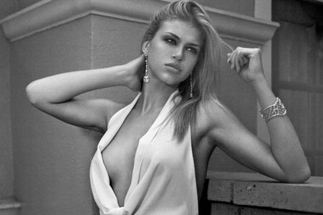 Image via sectalk.com
What summer blockbuster coming out this year are you ready to go see? Batman? Spiderman? G.I. Joe?
I want to see them all but for some reason, G.I. Joe looks incredible. Comparing it to the first one, which stunk, I think this will be a huge leap forward for the series.
More importantly, Adrianne Palicki co-stars.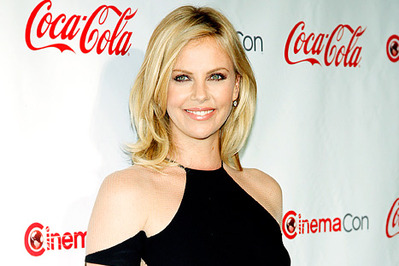 Image via usmagazine.com
With the Snow White movie coming out this summer, that will mark 16 of the past 18 years that Charlize Theron has released a movie.She spent 2006 and 2010 on the bench working on other projects.
That is more consistent than most female actresses in Hollywood, ever.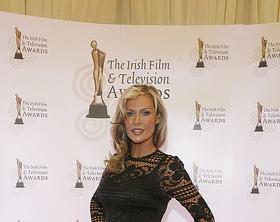 Image via listal.com
Alison Doody is the long legged blonde from the sequel to Major League but you might know her better from a little film trilogy called Indiana Jones.
Ring a bell? She was the gorgeous German that suckered every one of us into thinking she was a good person in The Last Crusade. I don't blame Indy, I would have done the same thing.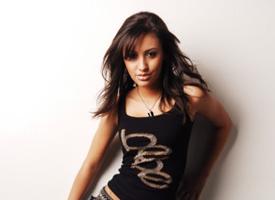 Image via celebritybio.net
When was the last time you turned around and didn't see a Bring It On movie being released?
It is almost as bad as the American Pie movies. I think it is time to do one more for the big screen than call it a day. Just bring back Francia Raisa, Eliza Dushku, and Gabby Union.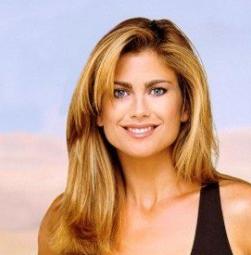 Image via forum.bodybuilding.com
Kathy Ireland couldn't act. That is not an insult, not many people can.
But what she was good at was being a sex kitten of sexuality. All we wanted to do was bundle up next to her.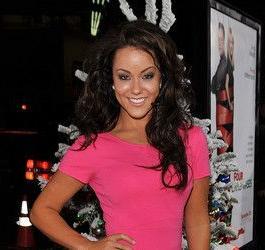 Image via fanpix.net
The lovely Katy Mixon stole my heart from the first episode of Eastbound and Down.
I am not sure if it is the accent, the body, or just the twins. Whatever the reason, she is the sexiest woman the show has ever had.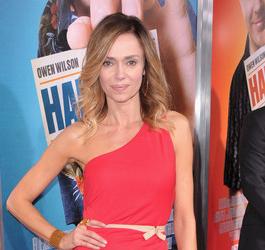 Image via zimbio.com
Everyone can quote Kingpin. That is one of the first movies that started the trend to quote funny movie lines.
But others remember this movie because of the scene where Vanessa Angel opens the freezer. Remember that?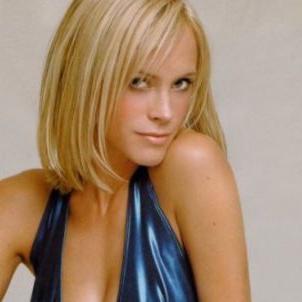 Image via greenobles.com
The Benchwarmers is a movie that is so difficult for me to understand that I love it. I find it to be so unrealistic that is makes sense.
What world would we live in where David Spade and Jon Heder land women like Erinn Bartlett?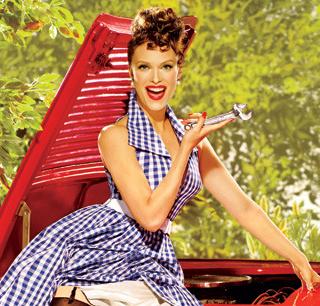 Image via listal.com
Ladybugs was a classic. It was one of those sports films that never truly got the respect it deserved.
Sure, it was a bunch of kids playing soccer but the one-liners and comedy was above excellent. Rodney Dangerfield made this a great movie.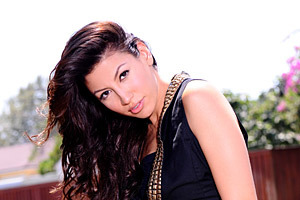 Image via mediablvd.com
Cheerleading is a sport. Have you ever watched the Bring it On films? That should prove my point exactly.
Sure, it looks like it is all hot chicks and games. Well, actually, it is full of hot women. But games? Not as much. You try doing a backflip in a skirt.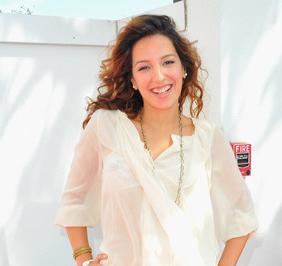 Image via zimbio.com
Vanessa Lengies has one of those familiar faces. I don't know where she came from or how I know who she is but I def remember her from somewhere. But where?
Oh that's it! She was the hostess from the Ryan Reynolds movie Waiting...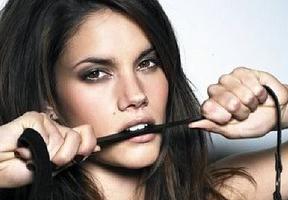 Image via coolspotters.com
Missy Peregrym dated Big Ben Roethlisberger briefly, a few years ago. I am not sure why they broke up either but it probably had something to do with all his impending criminal charges.
Regardless of the why, all I know now is she is single. At least, that is what my sources tell me.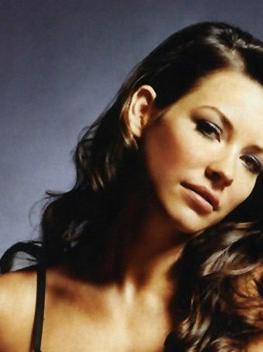 Image via backyardsportsblog.com
Evangeline Lilly was born in Fort Saskatchewan, Alberta. I always wanted to be able to say that word, Fort.
I will always remember her as the woman who refused to do partial nudity for the TV show Lost.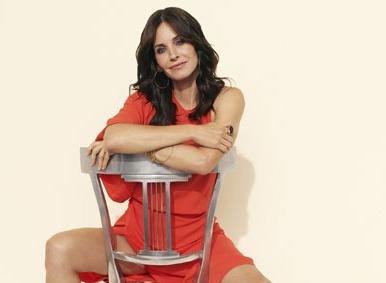 Image via thefrisky.com
Sure, it is corny but Courtney Cox ages like a fine wine. Every time I see her she gets sexier and sexier.
I thought she hit her peak during Friends but then I saw her entire family on The Longest Yard, you know, the twins? And I was impressed.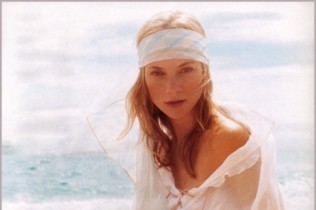 Image via iceposter.com
The only football movie ever made that can be considered a legend, it would be Varsity Blues.
The critics hated it but the fans loved it. And aren't the fans the only people that matter anyways?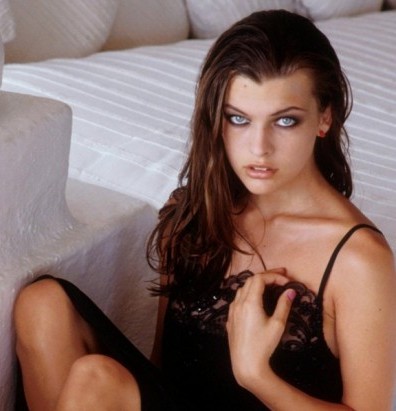 Image via bathingnews.com
Jesus Shuttleworth, besides having the greatest name in fictional sports characters, has got to be one of the best basketball players ever portrayed in a fictional film.
Unfortunately for her, Milla Jovovich never has a chance to act alongside Ray Allen. She just gets to hang out with Denzil Washington and do other things. If you saw the movie, you would know.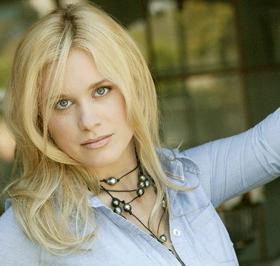 Image via tarahpaige.com
When Tarah Paige is not acting in cheerleading films, she is performing stunts in every other film in Hollywood. She has been a stunt double since 2005 when she got to be in The New Partridge Family, a made for TV movie.
Bet you didn't think someone who looks like this could take a punch like Tito Ortiz.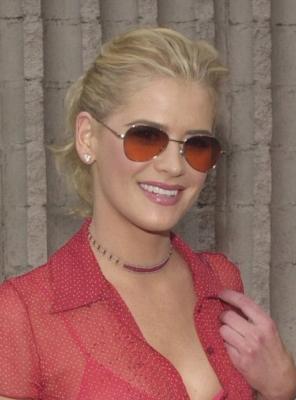 Image via listal.com
I remember when I had my first crush. It was in 1992 and Buffy The Vampire Slayer just came out. I knew I had a thing for Kristy Swanson.
Since then it has been a big blur of Big Daddy, The Program, The Chase, and Dude, Where's my Car?
Image via GQ.com
The concept behind the movie Fired Up was original. Two guys quit playing football to attend cheerleading camp to be the only two men there. The odds would be ridiculous.
However, in the real world, that would never happen. I guess that is why this was not based on a true story.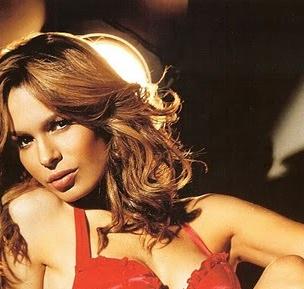 Image via listal.com
Why did it take so long before anyone could put together a good enough script for a comedy about fantasy football?
The League is one of the best shows on TV today and we are all glad they got Nadine Velazquez. She might not be a star but when she makes an appearance, we all get our DVR's ready.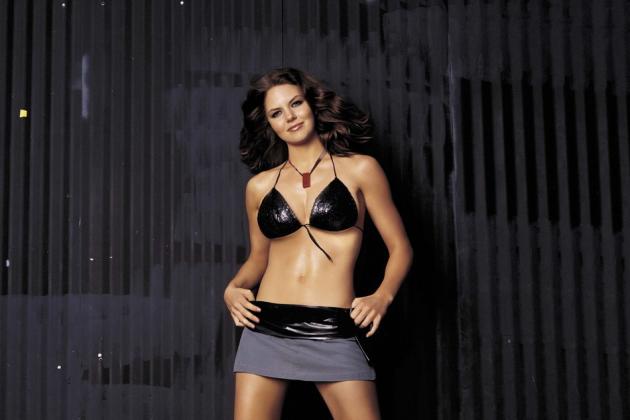 Image via ouchpress.com
Admit it. You were upset when Jennifer Morrison did not return for another season of House.
If you were anything like me, you stopped watching it for a year because you were so outraged. I had no idea she would return to TV on ABC only a few years later.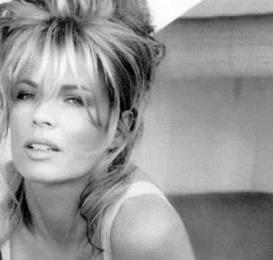 Image via listal.com
Kim Basinger. What else do you want me to say about Batman's first true love?
She has spent her entire career being the hottest woman in the room. I don't remember anyone else from who movies because she stole the spotlight every time.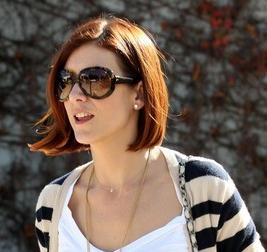 Image via zimbio.com
Someone suggested that Kate Walsh be included on my list and I had to ask why. They reminded me that she was Will Ferrell's wife in Kicking and Screaming.
I almost forgot about her. Thanks to my buddy, I finally have an excuse to include her in my lists.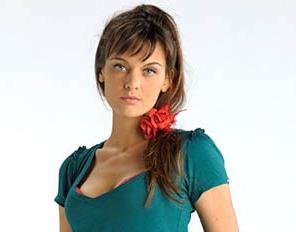 Image via sitcomsonline.com
What do you see when you first look at Frankie Shaw?
Do you see a former high school all-star basketball player? Or a world famous photographer whose work is on display in New York?
Because both of those are Frankie.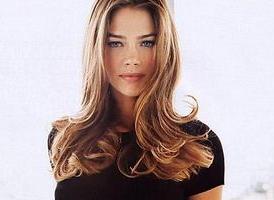 Image via rottentomatoes.com
I don't recall a moment when I thought Charlie Sheen was actually a bad guy. In fact, I always liked him aside from all the drugs, porn, and crazy outbursts.
Even with all the excitement of his life, the best thing to ever happen to him is Denise Richards.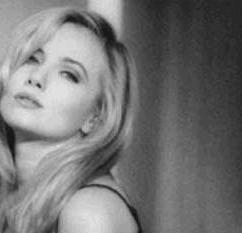 Image via joblo.com
Is there truly any other woman in Hollywood that could exude sexuality better than Rebecca De Mornay?
I don't actually think it is possible for another woman to be as sexy as she has been for her entire career. If so, I can't wait to meet that actress.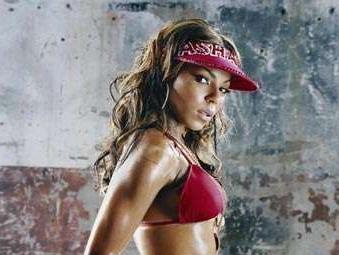 Image via celebrates.page.tl
There are not too many women that can rock the one word name. Ashanti is one of those women.
I am not sure who decides to use just her first name but whoever did, great job. It works.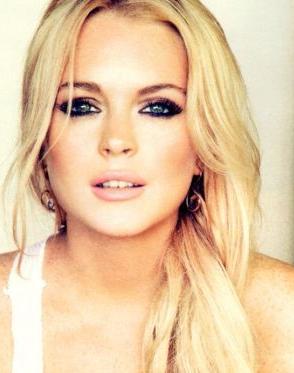 Image via hotshotwood.com
Why do so many people hate Lindsay Lohan? She is a gorgeous woman.
Sure, she has had a few run in's with the law but who hasn't? Did we stop cheering for Michael Vick or Plaxico Burress? No.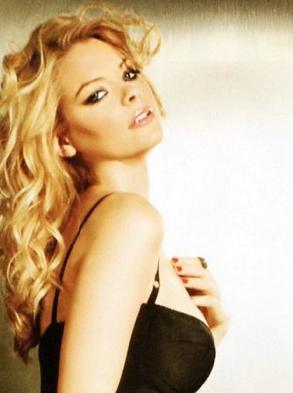 Image via moviespad.com
Jaime King is a supermodel. Do not mistake her for anything else. She is one of the world's top models. The acting is just a side job she does for a little extra cash.
Although, she does such a fantastic job maybe she should spend more time in the studio and less time on the catwalk.
Image via esquire.com
Evan Rachel Wood plays Mickey Rourke's daughter in The Wrestler.
But in real life, she was playing his dating partner. Although both sides deny the rumors and claim to be just friends, everyone knows that in Hollywood, being just friends doesn't exist.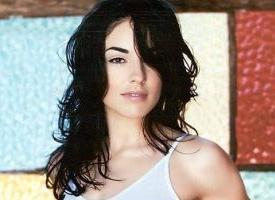 Image via greenobles.com
Following her rocking appearance as Darcy in Bring it On, Tsianina Joelson did very little and eventually fell off the map.
Can someone get an explorer like Lewis and Clark and find her? We would love to have her back.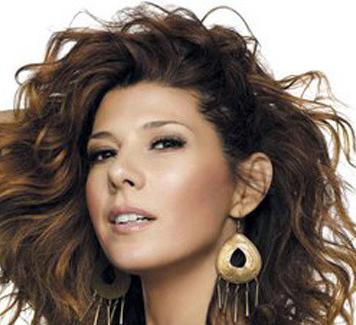 Image via planetzman.com
I would like to take this time to nominate Marisa Tomei to be named the hottest woman since 1990.
Does anyone have a sexier female that could be sexy in the 90's, 00's, and 10's? At 47 years old, she just keeps getting better all the time.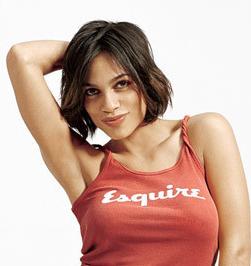 Image via 8daysageek.com
Rosario Dawson is to sexy what water is to wet. The two go hand and hand. You can't have one without the other.
If I had known about Rosario back when I first saw He Got Game, I might have watched it a few more times.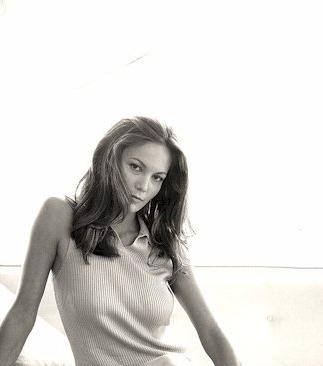 Image via straitpinkie.com
If Diane Lane isn't the sexiest woman over 40, I think I am going to lose my mind. She is ridiculously gorgeous.
She makes me want to wait until I get older to find me a hot cougar like her. Why rush now? If women aged like Diane, we would all die happy.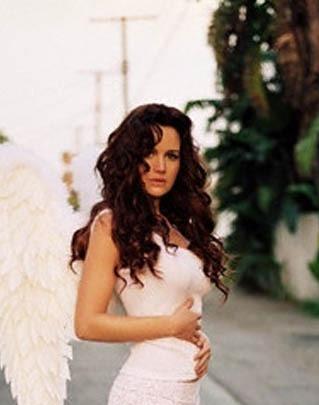 Image via outofaces.com
Yeah, Carla Gugino has been around since Troop Beverly Hills in 1989 but she is better known for her role in Sin City in 2005 and again in 2009 for Watchmen.
So when you see a movie called The Mighty Macs, don't be ashamed that you never heard of it. Most people haven't.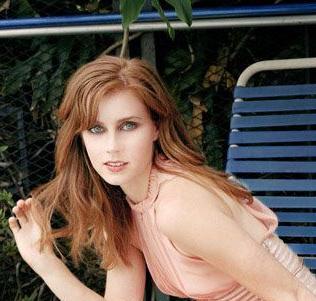 Image via zimbio.com
"It's because it's what you love, Ricky. It is who you were born to be. And here you sit, thinking. Well, Ricky Bobby is not a thinker. Ricky Bobby is a driver. He is a doer. And that's what you need to do. You don't need to think. You need to drive. You need speed. You need to go out there, and you need to rev your engine. You need to fire it up. You need to grab a hold of that line between speed and chaos, and you need to wrestle it to the ground like a demon cobra! And then, when the fear rises up in your belly, you use it. And you know that fear is powerful, because it has been there for billions of years. And it is good. And you use it. And you ride it; you ride it like a skeleton horse through the gates of hell, and then you win, Ricky. You WIN! And you don't win for anybody else. You win for you, you know why? Because a man takes what he wants. He takes it all. And you're a man, aren't you? Aren't you? " - Amy Adams from Talladega Nights
That is quite possibly the greatest comedy movie monologue of all time.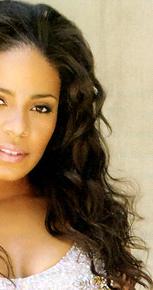 Image via listal.com
Sanaa Lathan has never been able to outperform her role from Love and Basketball. It was her greatest acting performance and has stuck with her entire career.
It was the launching pad for a career filled with some good performances and even tighter dresses.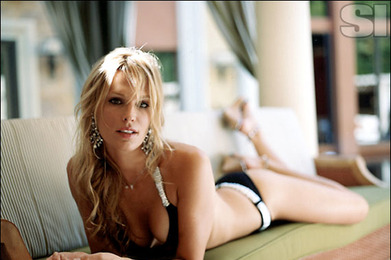 Image via popcrunch.com
In what world does Rob Schneider land Molly Sims? In The Benchwarmers, he is married to her.
If that isn't fictional, I don't know what is. Rob? Really?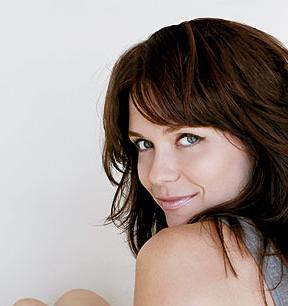 Image via collider.com
Katie Aselton has a sexual appeal that is hard to describe. I just wish I could think of other ways to describe her beauty to you guys.
If you don't watch The League, shame on you. It is hilarious and Katie is the type of wife every man wants in his life.
Image via left2urimagination.wordpress.com
There was a moment in Eliza Dushku's life when she thought Mitt Romney was the sexiest man alive. She was six years old.
"I mean, he went from being my first crush at six years old — I named my Ken dolls 'Mitt' — and then when I was old enough to hear what was coming out of his mouth, it was over," - Eliza Dushku
I guess she is voting for the other guy now.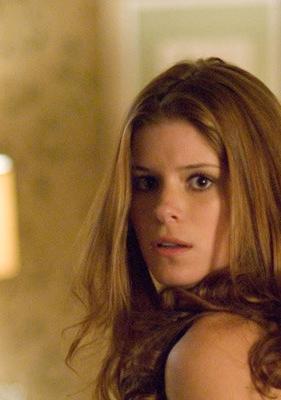 Image via collider.com
Not only is Kate Mara in We Are Marshall but she is also a football legacy. Her family owns the New York Giants and the Pittsburgh Steelers.
She even has a clause in her contract that keeps her from missing the Super Bowl if her teams are in it. So, needless to say, she wasn't acting this past February.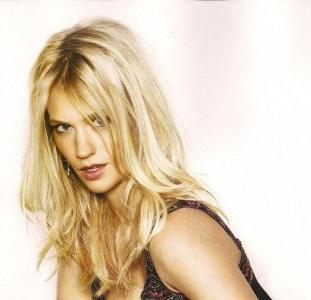 Image via fansshare.com
Late last year January Jones gave birth to a beautiful baby boy but the father remains a mystery.
The beauty of it is that January Jones knows who it is but is probably laughing about the hysteria that Hollywood is in trying to figure it out. I hope she never tells.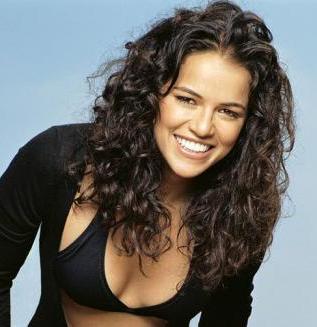 Image via slymf.com
Very few women left me in awe like Michelle Rodriguez did following her role in Blue Crush. She had me heading for IMDB just to see what else she was in so I could go watch it.
Her best role is still Fast and Furious. She has never looked sexier.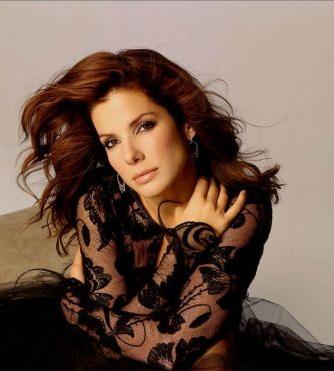 Image via sandrabullockfan.com
Sandra Bullock is more than just sexy, she is absolutely stunning. Any time we see her on the big screen she gets sexier and sexier.
Her role in Blindside wasn't as sexy but somehow she made it work. Although, no movie will ever dethrone Speed, that is easily her all time hottest flick.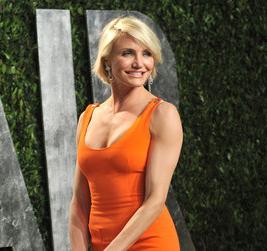 Image via zimbio.com
The characters Cameron Diaz has portrayed on film are usually sexy and somewhat snooty. It makes you wonder if the characters are that far off.
Even if she is exactly like the person on screen, her body is still rocking. That is a fact.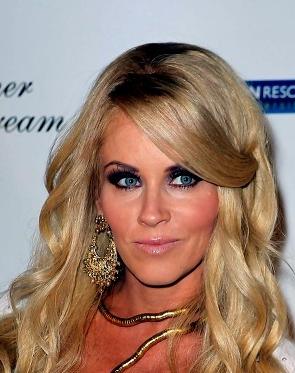 Image via celebful.com
Yeah, it is Jenny McCarthy, the single hottest female I have ever had the pleasure of meeting.
If you think she is amazing on screen, you should meet her in real life. It is even better.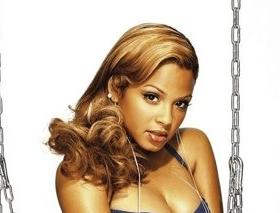 Image via coolspotters.com
Christina Milian was never known for her acting. She is a beautiful woman and an award winning singer.
Who does she wing with now? YMCMB. That's right. She is part of the Drake and Lil Wayne family.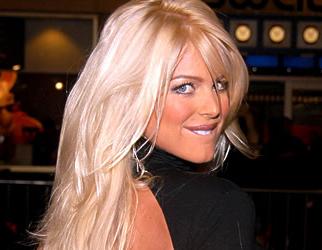 Image via zimbio.com
That is definitely Victoria Silvstedt, Playmate of the Year.
After Baseketball came out, now everyone knows her by that title, even I do.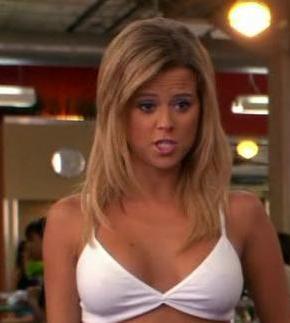 Image via uberhumor.com
Sasha, Sasha, Sasha.
Who is this, where did she come from, and why is this the first we are hearing about her?
Hopefully this is the last time you never hear of her.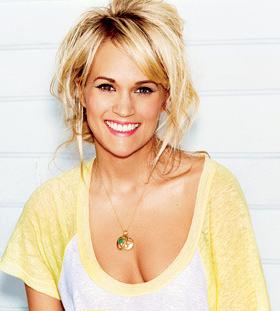 Image via Glamour.com
The last time I watched American Idol, Carrie Underwood was the champion. Since then, I haven't been able to watch it.
The show has gotten progressively worse. Can someone please just pull the plug already?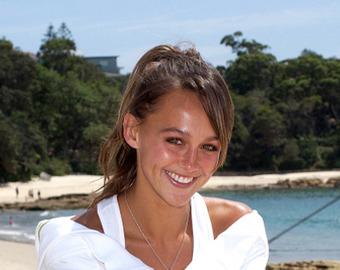 Image via lifefashionfy.com
Sharni Vinson might not have shown us her acting abilities in Blue Crush 2 but she easily shined in Step it Up 3D, a movie not many people caught at the theaters.
I saw it on accident and now I am a big fan of the Australian sensation.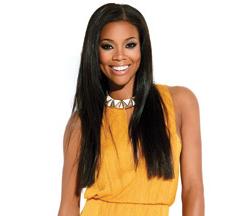 Image via oceandrive.com
You can close your mouth now. She isn't that good looking. Right?
Oh wait, go ahead and drool. I didn't notice it was Gabby Union, the hottest female ever to wear a cheerleading uniform on the big screen. Ever.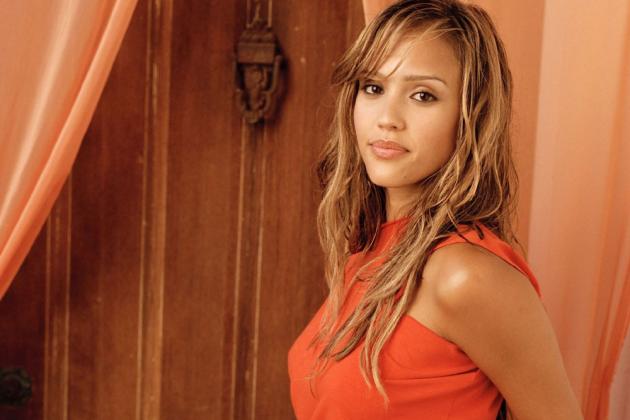 Image via listal.com
The Love Guru was terrible. No doubt about it. That was a horrible movie. If you were able to sit through the entire film, you are a better man than I.
The one and only reason I wanted to see it is staring directly at you, Jessica Alba.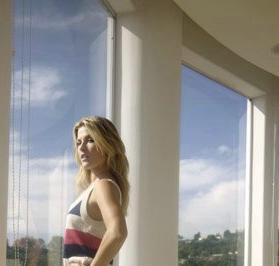 Image via listal.com
I would love to show you the scene from Varsity Blues where Ali Larter walks into the room wearing nothing but whipped cream and cherries. I would love to but that would be pushing the censorship envelope.
Or what about the laundry room scene?
Come to think of it, this movie has tons of awesome Ali Larter moments. Just go watch it.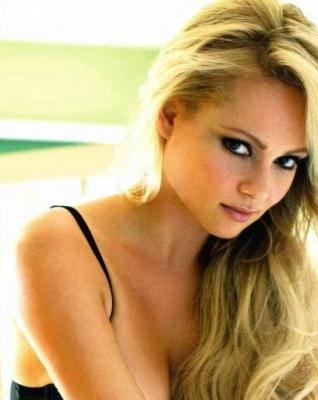 Image via listal.com
Beautiful blond hair...check
Stunning eyes...check
A thousand other features that make her one of the sexiest French/American actresses alive...check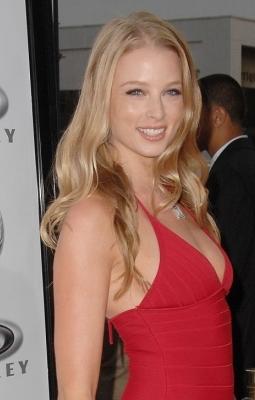 Image via listal.com
You should go watch Rachel Nichols in every movie she has ever been in, ever. She is a smokeshow of sex appeal.
Oh, in case you forgot, she was the redheaded Scarlett in G.I. Joe: The Rise of Cobra.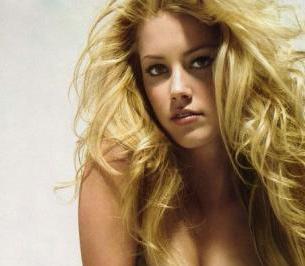 Image via outofaces.com
I always wondered where Amber Heard originally came from. I just assumed her first big role was in Pineapple Express.
But I was wrong. It was Friday Night Lights. And thank you casting director.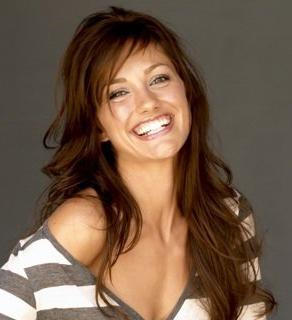 Image via moviespad.com
Friday Night Lights was on television just long enough to remain the best show no one ever watched.
Minka Kelly was one of the sexiest women on TV and yet nobody was watching the show because NBC put it on Friday nights.
Take a long hard look at Minka and reconsider watching the five seasons again.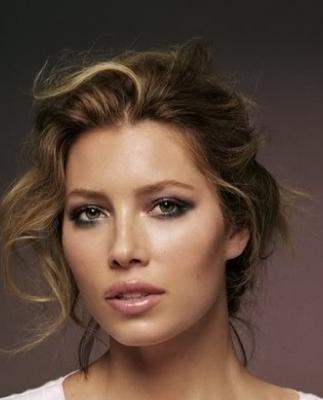 Image via listal.com
If you didn't already think Justin Timberlake was the luckiest man alive, now that he is engaged to Jessica Biel he should go down as the luckiest man ever.
How can you go from N'Sync to Jessica Biel while you former band-mates sell oranges on the side of the freeway? Talk about luck.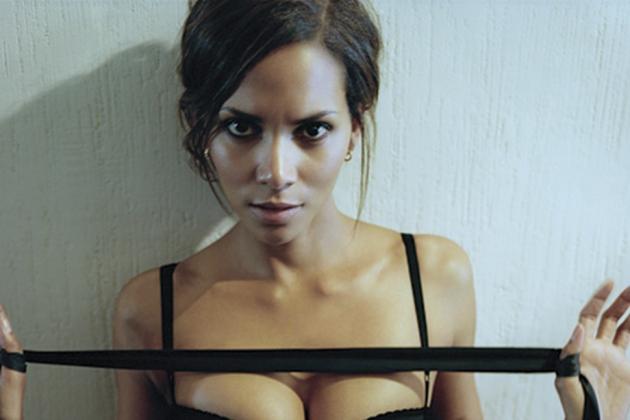 Image via fanpop.com
If you can find a sexier, more stunning beauty, than feel free to make a suggestion.
But I find it hard to believe anyone can beat out Halle Berry.