WWE Over the Limit 2012: Predictions for the Event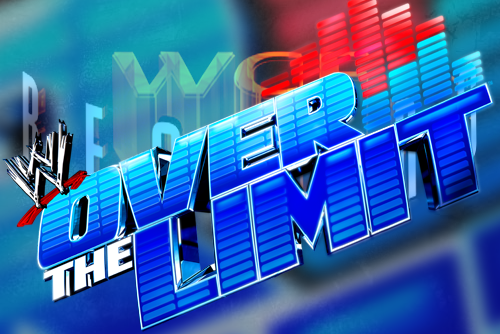 This Sunday is the WWE Over the Limit PPV. And while the buildup for the majority of the matches has been pretty poor, this event has the potential to be a pretty good wrestling evening.
The card includes some rather interesting bouts. And they're that because I'm personally intrigued to see the results of said matches. The outcomes of a lot of the matches can really go either way.
So, with that said, I'm here to predict the six matches announced for Sunday by giving a few details and outcomes I think will occur.
Let's start!
Begin Slideshow

»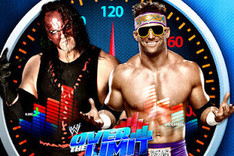 This is the match for the pre-show, which has been added to PPVs since WrestleMania.
For me, this is the pre-show bout I've been least excited to see. Not because of Kane or Ryder, but because of this match being late and not even on the main card.
Ryder vs. Kane would have been a great match for 'Mania, but it seems WWE couldn't figure out another way to have The Big Red Monster fight this Sunday. And Ryder isn't doing anything lately, so he's a perfect fit.
The match itself could be OK, but I think Kane will come out the victor. I think WWE is more willing to hurt Ryder's image than Kane's.
Winner: Kane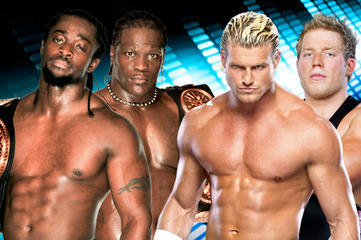 Thanks to this match, I think there's still hope for the tag team division, just because of the titles being defended on PPV.
Kofi, Truth and Lil' Jimmy have been a great team so far. I'm glad they were the ones to take the titles away from Epico and Primo so they could join Abraham Washington's stable and try to make them interesting again.
Jack and Dolph are in the match, in my opinion, because the WWE doesn't know what to do with them. I mean, why give Vickie Guerrero's guys a title match when they're almost always participating as single competitors, and when you have Titus O'Neil and Darren Young as another heel team? But I digress.
Really, this match, in my eyes, was booked to make the tag champs look good in defeat. And that's not hard to do when you're against Dolph Ziggler. So yeah, Truth and Kofi are retaining.
Winners: R-Truth and Kofi Kingston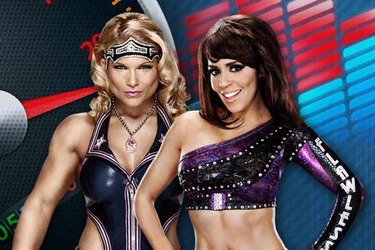 I'm really hoping this will be the match it should be...longer than the average diva match.
Layla returned with a bang by winning the title against Nicki Bella at Extreme Rules. It was supposed to be a rematch clause for Beth Phoenix, but she was still injured.
Now, Beth will try to best the former LayCool member in Over The Limit.
Apart of being excited by the potential of this match, I'm really hoping that either the victor or loser of the bout gets a beating by, hopefully, a returning Kharma.
The diva division really needs this to happen.
As for the winner, as much as I'd like to see Phoenix as champ again, I think Layla will retain because she just got the title. Still, even with this result, Phoenix could move on to a feud with Kharma or keep feuding with the champ.
Winner: Layla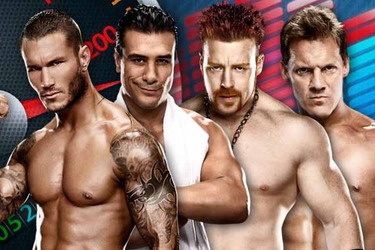 Now, this is where it gets interesting!
After a tag match that finished with Jericho besting the Heavyweight Champion and also an accidental Brogue Kick from Sheamus to the Viper, John Laurinaitis changed the match between The Great White and The Mexican Aristocrat by adding Y2J and Randy Orton.
This is a match that could go any way, except, in my opinion, with Del Rio winning the title. Alberto has been the least-mentioned and least-seen superstar from the match, and that got me to consider him being a bad choice for the world champ, for right now, at least.
Chris Jericho is a pretty big wild card. If he wins, he could give a new name to the belt, but I also don't think that losing would hurt him. Also, him winning would kind of justify the "end of the world as you know it" stuff he had going on.
Orton in my mind is less probable to win than Jericho. Orton doesn't really need the win, and I don't see WWE benefiting too much from him carrying the title, either. Maybe a feud with Jericho or Sheamus could be better.
If WWE wants to play it safe, I think it'll have Sheamus retain. But I would go against that idea, since SmackDown has been pretty down on ratings since The Great White became champion (and I hate checking on the ratings). And ever since Sheamus retained against Daniel Bryan in that great match at Extreme Rules, he's been kind of downplayed in my opinion. But I wouldn't be surprised if he actually does retain.
It's hard, but I think Sheamus will overcome the odds and move on to fight with either Jericho or Orton in one-on-one matches afterwards.
Winner: Sheamus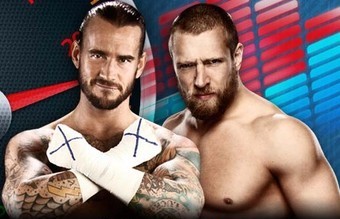 Now, this is the match I've been waiting for! YES! YES! YES!
After Bryan finished feuding with Sheamus, the very next night at Raw, Bryan won the opportunity to face Punk at Over The Limit.
This has been a very long-awaited bout.
CM Punk has been a great champion and has served as a much-needed change since John Cena. And although he has held the WWE title since December, I still think Punk can stay champ for a little while longer.
As for Daniel Bryan, he turned into one of the best heel figures in recent WWE history. He's gotten so much better at the mic, and he has the wrestling ability as well, just like Punk.
This past Monday, AJ may have become the surprise factor for the match, after wishing good luck to Punk but being turned down, looking upset in the process.
Although that's pretty much all the buildup this match got, I think a title change isn't that far-fetched. We could see AJ want to distract the champ and give Bryan the win so he would take her back. Or, she could do the exact opposite and help Punk win.
But trying to see reality, I don't think WWE would risk a belt change in a match with little to no hype. So Punk might be the victor.
Winner: CM Punk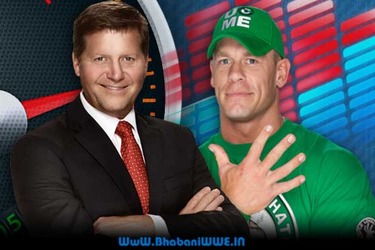 Although it shouldn't be, this will probably be the main event.
This is the match that's gotten the most hype and means more for the company.
It's interesting, because I was thinking Laurinaitis would just change the stipulation to no DQ and get big Albert, I mean, Lord Tensai to attack Cena. Then Cena would pull a SuperCena and win.
But the stipulation would be another: If any superstar or diva interferes, they'd be fired. If John Cena wins, John Laurinaitis would be fired.
That really changed my point of view. Johnny can't be fired! It would ruin all the build he's getting. So, since no "superstars" can interfere, it's pretty obvious a fired wrestler will interfere. And the people who come to mind are Big Show, Batista and maybe Brock Lesnar.
The Big Show firing angle was confusing, but if he actually does help the GM win, it would make much more sense. This could help in revamping Show's stale-face persona and give Laurinaitis the win.
Another person who's been rumored to return is Batista. It's a little far-fetched, but it would be much more fitting than having Lesnar do it, since he's going to feud with Triple H, and not Cena again.
So yeah, it doesn't matter how it will happen, but Johnny must win.
Winner: John Laurinaitis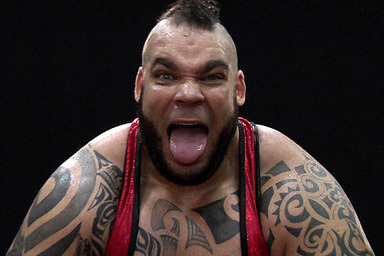 Brodus Clay squash- Hey, it happened last PPV, so why can't it happen again? Plus, we will never know when WWE wants to change this chain of pretty pointless victories.
Ryback squash- Read back, except the "pointless victories" part; Ryback can keep that.
Champion vs. Champion rematch.- Santino beat Rhodes on SmackDown. Maybe Rhodes could beg for a rematch so he can get his revenge on Santino and would win.
I would say a U.S. or IC title match, but who would challenge Rhodes? But to be fair, Santino did get a random challenger in the Miz at the Extreme Rules pre-show, so anything's possible.
I hope I'm wrong at some point because by my logic, all of the champions would retain. And if you ask me, that would make for a very boring event.
But the matches are bound to be great, especially the CM Punk vs. Daniel Bryan encounter.
So, that's it!
Leave your thoughts in a comment below! I'd be happy to check out what you guys think will happen tomorrow night!
'Til next time!