WWE Over the Limit 2012 Results: Live Reaction and Review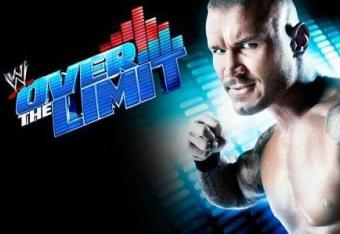 Image via WWE.com

This Sunday, WWE Over the Limit 2012 goes live from the PNC Arena in Raleigh, N.C. Join us here for the live blog for results, reaction and analysis of the pay-per-view, as well as community discussion in the comment section.
John Cena will clash with RAW and SmackDown general manager John Laurinaitis in a curious bout that has fans guessing at what direction the WWE plans on taking the angle.
WWE Champion CM Punk will defend his title against Daniel Bryan, two wrestlers known for their indie work now facing off for the most prestigious belt in the business.
World Heavyweight Champion Sheamus has the odds stacked against him in a Fatal Four-Way featuring Alberto Del Rio, Chris Jericho and Randy Orton.
These matches and plenty more will be going down live at 8 p.m. ET this Sunday, only on pay-per-view.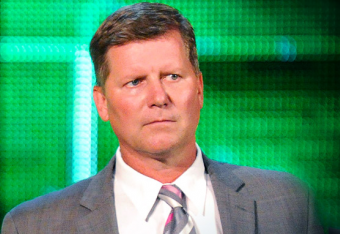 John Laurinaitis vs. John Cena:
Johnny comes out in his People Power track suit. Remember, this can only end in pinfall or submission. No help for Laurinaitis at all, or it's over for the helper and Laurinaitis.
Cena comes out and looks like his arm is perfectly fine now.
Here we go.
Laurinaitis gets taken down with a big clothesline, and Cena slaps him around a bit. Cena lifts him up for an Attitude Adjustment, but instead spins him around and makes him dizzy. Johnny spills out of the ring.
Cena rings the bell next to Laurinaitis' head, then slams him into a table repeatedly. Cena sits with Laurinaitis at the Spanish commentary booth. Cena mimics Michael Cole saying "Vintage Laurinaitis!" and he tells Laurinaitis to be Booker T.
Dazed Laurinaitis says "Five...time," and I'm laughing hysterically. It's not Punk vs. Bryan, but this isn't so bad.
Back in the ring Laurinaitis tries to shake Cena's hand, Cena lays him out. Cena says he's going to put him into the STF, if he taps, Laurinaitis loses his job, if he can hold on for ten seconds, he'll let go.
The crowd counts to ten, and he lets go. Then does it again. Cena is having fun with this, and says he needs a drink, he grabs some water. Cena takes some water and dumps it on Laurinaitis.
A small section of the crowd chants "This is awful!" and I'm beginning to agree as Cena dumps water down Laurinaitis' pants.
Cena sprays Laurinaitis down with a fire extinguisher. After having garbage dumped on him, Laurinaitis tries to run, then slams Cena's arm into the barricade. Laurinaitis starts to attack. He throws Cena into the steel steps, then they return to the ring.
Laurinaitis starts to smack Cena with a steel chair, and goes for a pin, Cena kicks out. Cena gets the chair and whacks Johnny's leg.
Laurinaitis fights free, and hits Cena with a low blow. Laurinaitis limps away into the crowd, he's booed loudly, Cena watches from the ring as he gets away.
Cena looks out of luck, but Big Show comes out with Laurinaitis in hand, and drags him back to the ring. Laurinaitis pleads with them, but he's stuck now. He shakes in fear, and Big Show steps on his hand to keep him from escaping the ring.
Big Show is about to choke-slam Laurinaitis, then pushes him to Cena. Cena lifts Laurinaitis up for the Attitude Adjustment, then Big Show hits Cena with the WMD!
Cena is unconscious! Laurinaitis slowly crawls to Cena, rolls him over and pins him for the victory!
John Laurinaitis def. John Cena via Pinfall.
Big Show helps up Laurinaitis, and raises his hand in victory. Show doesn't look happy, unlike Laurinaitis. The show ends with Laurinaitis limping away in victory. A little predictable, but what's done is done!
How'd you like the show, Bleachers?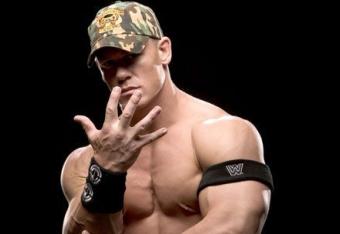 Ryback vs. Camacho:
Hunico tries to help Camacho, Camacho even knocks Ryback down for a second, but he can't stop the inevitable. Ryback destroys him.
Ryback def. Camacho via Pinfall.
Here comes the hype for Cena/Laurinaitis.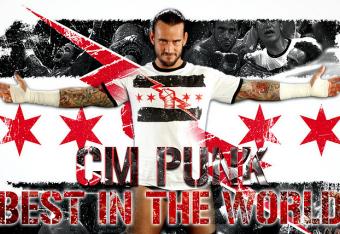 CM Punk is interviewed, he feels beat up after his match with Kane on SmackDown, but has a smile because tonight is going to be a bad night for John Laurinaitis.
Punk says if Vince McMahon would have been told that Daniel Bryan and CM Punk would be on a WWE pay-per-view fighting for the WWE Championship, he'd ask who they are, and his head would explode.
AJ walks up mid-interview and says that watching this match is going to be a lot of fun, Punk just stares awkwardly and walks off.
CM Punk (c) vs. Daniel Bryan for the WWE Championship:
The dead crowd has come alive for what will probably be their personal main event. Dueling CM Punk and Daniel Bryan chants.
This match has a fast pace, Daniel Bryan back flips off the turnbuckles to avoid Punk, hits the ropes, then escapes a GTS. Submission attempt by Punk.
Daniel Bryan escapes lands in the MMA position called half guard, throws some elbows, then moves into full mount, more elbows, then gets up. Very shooty style there, it looked great, very authentic.
Excellent match so far, submission attempt by Bryan, the challenger is starting to take control.
Punk elbows his way out of yet another submission, Daniel Bryan hits Punk with a series of knees to the back, but Punk dodges the final attempt.
Suplex by Punk, now the champion is on the offensive. He's brought back down, and Bryan hits the diving headbutt. Punk fights free from a submission, then they collide midair as they both attempt cross bodies.
CM Punk takes down Bryan, and locks in the Figure Four leg lock. They trade slaps, and Bryan makes his way to the ropes. Bryan rolls up punk, kick out, Punk rolls up Bryan, kick out. Punk tries for another, but Bryan grabs a leg and counters. Kick to the skull by Bryan, followed by a near fall!
"This is awesome!" chants by the crowd. Daniel Bryan exposes his knee, and begins to knee Punk in the corner.
Punk battles back, near fall for the champion, more chants from the crowd.
They trade strikes as they go to their feet, they both dodge head kicks, the crowd yells "No!" each time Bryan gets hit. Punk lifts him up for the GTS, but Bryan counters into a pin, no dice.
Yes Lock by Bryan, Punk escapes. Punk climbs to the top rope, here comes the elbow drop! He hits it, but Punk's body is battered, and he's hurt on the landing.
Randy Savage shout outs by the crowd, RIP Macho Man.
Bryan unleashes some brutal knees to the body, but Punk escapes and answers with the flying knee. Punk goes to follow up with the bulldog, but Bryan counters into the Yes Lock. Punk rolls through, and gets Bryan's shoulders pinned.
The ref counts to three, Punk gets the pin, but Punk taps immediately after the ref counts to three. Great finish.
CM Punk retains the WWE Championship.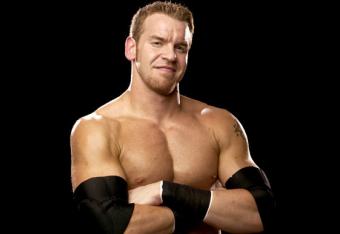 Hawkins and Reks are out in the crowd confiscating signs.
Cody Rhodes (c) vs. Christian for the Intercontinental Championship:
Rhodes looks strong early. Superplex by Rhodes and they land with a massive thud, wow. Christian rolls up Rhodes, but Rhodes kicks out.
They spill out of the ring out onto the floor, Rhodes looks like he's about to go for the Disaster Kick, but modifies it into a drop kick. Back into the ring for a pin, Christian kicks out.
Christian starts to pick up some steam now, and looks for the Killswitch, Rhodes escapes. Christian off the top rope for a cross body, but Rhodes dodges.
Christian manages to hit the Killswitch after some more back and forth, and he gets the pin!
Christian is the new Intercontinental Champion.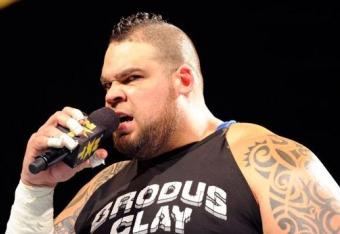 Cody Rhodes is backstage talking to Eve Torres, and is glad that Christian has an opportunity to legitimize the United States Championship. He goes on to say that if Christian would have picked him, he'd destroy him because Christian is coming off an injury.
Christian walks up, he heard what Rhodes said. Rhodes tries to play it off by wishing him luck, but Christian says that he's changed his mind, he wants Rhodes tonight.
Christian is a face now?
Miz comes out and cuts a promo on the crowd, and Brodus Clay. He claims that he is the best dancer in the WWE. Oh wow.
Miz dances, but here comes the Funkasaurus.
Brodus Clay vs. The Miz:
This might be the longest singles match that Brodus has been in yet, but ultimately, it's just another squash match.
Brodus Clay def. The Miz via Pinfall.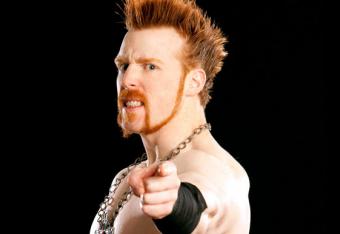 There's a Randy Orton promo, Chris Jericho confronts him, and it ends awkwardly as Orton leaves, then Jericho glances around waiting for the rolling to stop.
Sheamus (c), Alberto Del Rio, Chris Jericho and Randy Orton Fatal 4-Way for the World Heavyweight Championship:
Nothing too special in the early goings, but what does stand out is that tension is building between Orton and Sheamus. Sheamus spends a lot of time outside of the ring recovering, each time he makes his way to his feet, he's getting laid out again.
Sheamus finally makes his way back into the match, knocking Jericho and Orton off the top ropes, then hittign Del Rio with his battering ram off the top rope.
After some one on one between Del Rio and Sheamus, Orton cleans house, then hits his hanging DDT on Sheamus. Orton is about to finish the job, but Del Rio sneaks in and puts Orton in the armbar!
Jericho makes the save before Orton taps.
This leads to a great transition between Orton and Sheamus, both men countering finishers, and Sheamus ending with a roll up. Orton kicks out, and sends Sheamus out of the ring. Orton then hits the hanging DDT on both Del Rio and his announcer Ricardo.
Jericho hits Orton with the Codebreaker, then counters Del Rio's armbar into the Walls of Jericho. Sheamus makes the save now, but eats a Codebreaker as well.
What a match thus far.
Jericho gets Sheamus in the Walls, Orton is in, RKO to Jericho, RKO to Del Rio! Sheamus with the Brogue Kick to Orton!
Roll up by Jericho on Sheamus! Sheamus kicks out, and finishes off Jericho with White Noise, and gets the pin.
Sheamus retains the World Heavyweight Championship.
As Sheamus celebrates, we get a shot of Orton looking very angry, but nothing more.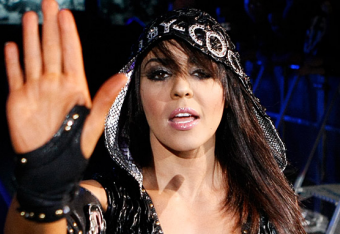 Curt Hawkins and Tyler Reks are put on duty to go into the crowd and confiscate anti-Laurinaitis signs.
People Power!
Layla (c) vs. Beth Phoenix for the Divas Championship:
"We want Kharma," chants start up quickly. I think I heard a quick Colt Cabana chant as well.
Good match so far, Beth Phoenix is targeting Layla's formerly injured knee. Phoenix lifts Layla up for a press slam, but Layla turns it into a huge DDT! Layla covers and Beth kicks out.
Layla counters the Glam Slam into a roll up, but Beth rolls through, Layla kicks out. Layla hits her neckbreaker and gets the pin.
Layla retains the Divas Championship.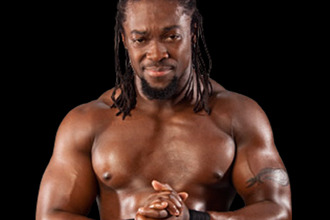 There's a People Power video package which opens as Johnny Ace propaganda, but turns into a Cena vs. Laurinaitis video package. Very well done.
Kofi Kingston & R-Truth (c) vs. Dolph Ziggler & Jack Swagger for the Tag Team Championship:
Pretty typical tag team affair early on, Kofi makes the tag after being singled out for a while. Vickie distracts the ref as R-Truth is gaining momentum, but he takes out Ziggler before he can run in to aid Swagger.
R-Truth singled out now, he's getting worked over.
A tornado DDT to Swagger in the corner allows Truth to make the tag, and Swagger brings in Ziggler. Kofi flies nearly all the way across the ring, hitting his springboard clothesline. Ziggler is selling like a champ!
Near misses for both men as their partners make the save, but finally Kofi Kingston hits the Trouble in Paradise, and gets the pin. What an action packed finish.
Kofi Kingston & R-Truth retain the Tag Team Championship.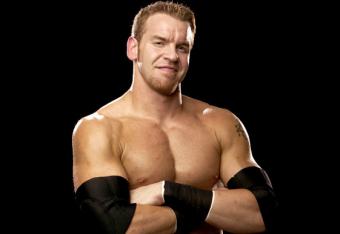 People Power Battle Royal:
It looks like Yoshi Tatsu landed real bad when eliminated, possibly injuring his ankle.
The crowd boos loudly when Christian eliminates William Regal, they were firmly behind him.
The last five men in the match are Aaron Riley, The Miz, David Otunga, Tyson Kidd and Christian.
Miz eliminates Riley, and I really like that Kidd is in here this long, somebody in the back likes his recent work.
Kidd has a great spot where he flips over the rope, kicks Miz, then leaps off the ropes to take out both Otunga and Miz, but he's eliminated shortly after.
Otunga and Miz team up against Christian, strange to see the finish here with three heels, does this guarantee that the winner will choose to face Santino?
Christian eliminates Otunga, but is rushed from behind by Miz! He fights his way free, then looks to hit Miz with the Killswitch. Miz escapes and tosses Christian to the apron. Christian fights his way free, and throws Miz to the apron as well, then spears Miz, sending Miz down to the floor!
Christian chooses to face Santino.
Christian wins the People Power Battle Royal.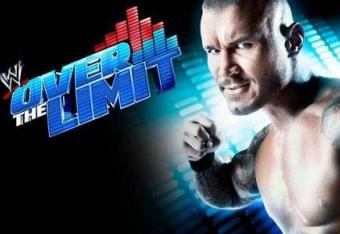 WWE Over the Limit 2012 is live!
On the Youtube pre-show, Kane defeated Zack Ryder, and a surprise match.
Santino approached Cody Rhodes and debated which of their titles (Intercontinental and United States) is more prestigious. Eve Torres told them that John Laurinaitis had a solution to their argument that has been developing.
That Battle Royal will be opening the PPV, Christian has made his return, and will be in the match!
This article is
What is the duplicate article?
Why is this article offensive?
Where is this article plagiarized from?
Why is this article poorly edited?