UEFA Champions League Final 2012: Bold Predictions and Projections for Showdown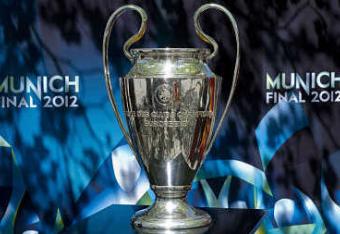 It's finally here.
You've watched all of the games leading up to this moment (hats off to those of you who started following the tournament during the play-in matches), and now the reward is here.
The UEFA Champions League Final is set to go tomorrow, as Chelsea and Bayern Munich will battle it out for the chance to be crowned kings of Europe.
We have you covered for everything you need to know in the final hours leading up to the highly anticipated match.
Once the action gets underway, follow all the crunching tackles, diving saves and (hopefully) beautiful goals with Michael Cummings here.
Football always finds a way to surprise us, and when those surprises come in high-profile matches such as this, it's all the more exciting.
Expect tomorrow's showpiece event to leave fans with their jaws on the floor, for one reason or another.
Mario Gomez Will Not Score
The German international has been a goal-scoring machine this season, netting 41 goals in all competitions for Bayern, including 12 in the Champions League—which is second behind Lionel Messi and his 14 tallies.
He has also popped up with timely goals as well, scoring the game-winner against Real Madrid in the opening leg of their semi-final encounter, and has been the focal point for the Bayern attack all year long.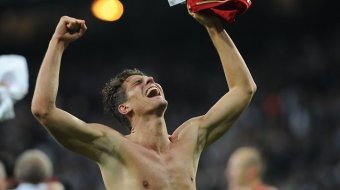 All signs point to the former Stuttgart star once again finding the back of the net.
But Saturday could finally be the day where somebody figures out a way to stop the 6'2" striker. Despite the absence of John Terry through suspension, the duo of David Luiz and Gary Cahill have the necessary tools to make it a long night for Gomez.
The Bayern striker is not the most physical of players, despite his imposing stature. He is much more adept at using his poaching instincts to be in the right place at the right time and turn the ball home. But his unwillingness to play a physical style is a perfect fit for the Chelsea duo of Luiz and Cahill.
The two center-backs may struggle against strong, imposing attackers, but they both possess good speed and turn quickly enough to ensure that they don't get beat for pace too often.
The Bundesliga runners up will try to play to the feet of Gomez, which could play into the hands of the Chelsea defenders, who—unlike Terry—do not dominate the penalty area when aerial balls are sent in.
Of course, Gomez could run the two of them ragged and be the star of the show. For the sake of Chelsea supporters (and this prediction), let's hope not.
Fernando Torres Will Score

The struggles of Fernando Torres have been well-documented since his big money move to Stamford Bridge from Liverpool, so there is no need to bore you with them once again.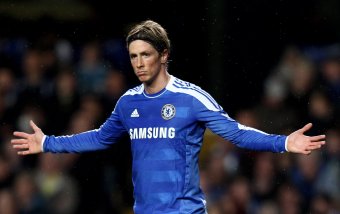 Ian Walton/Getty Images
But the Spanish striker has shown that he still has the ability that made him one of the most feared strikers in the world only a few years ago.
If Roberto Di Matteo starts with Didier Drogba up front—as he has done since he took over from Andre Villas-Boas—that will allow Torres to enter the match with fresh legs from the substitute's bench. After over an hour of battling with the powerful Ivorian, a tired group of Bayern defenders could struggle against the former Atletico Madrid man.
What better way to end such a tumultuous campaign than with a goal in the biggest club match of them all?
Home Field Disadvantage
In any match, home field advantage is always seen as a positive. The familiarity and comfort with your surroundings and the thousands of supporters cheering wildly, pushing you to go on and claim victory are certainly helpful.
That is what Bayern will be greeted with when they take the field at the Allianz Arena on Saturday.
But Di Matteo isn't so sure the Bavarian giants will get an edge by playing in Munich, as he told reporters when asked about the topic (via uefa.com).
I have been asked this question before and I'm not sure if it will be like having home advantage. It could go either way. If you look at it from another angle, maybe it will bring added pressure. It's difficult to say whether it will or not.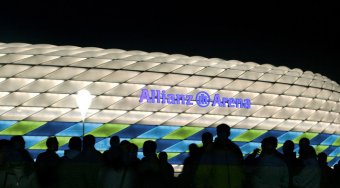 Is it just gamesmanship from the former West Brom manager? Probably, but it could very well turn out to be true.
The longer the match remains in the balance, the more anxious the crowd will become, and excited cheers can turn to unhappy groans very quickly. Throw in the recent 5-2 loss that Bayern suffered at the hands of Borussia Dortmund in the DFB-Pokal (German Cup) final, and fans may already be on edge before the opening kick-off.
Chelsea Will Win
The boldest prediction of them all...a Chelsea victory.
Missing their influential captain (whether you hate him or not, there is no denying he is Chelsea's leader on the pitch), their best all-around midfielder (Ramires) and playing at the Allianz Arena against a team that has scored just over two goals per game in the Champions League this season, all sign seem to point to a loss for the Blues.
But don't despair Chelsea fans. There are reasons to be optimistic. (See here).
The English club are not only playing for a chance to lift Ol' Big Ears, they are also playing for a spot in next seasons tournament. If that isn't motivation enough, then nothing is.
This match may also represent the final time Didier Drogba pulls a Chelsea shirt over his head, and you know he is desperate to finish off his career at the club with the trophy that has always eluded him.
Who Will be Crowned Kings of Europe?
(A victory would also be the perfect response to being called an "outstanding actor" by Bayern manager Jupp Heynckes earlier today).
With an aging squad and a manager who may need this victory to keep his job, look for Chelsea to leave absolutely everything on the pitch come Saturday, and leave Germany with a 2-1 victory.
What do you think will happen once the action gets underway in Munich? Leave your comments in the section below.
Want to continue the conversation? Follow me on Twitter @GianlucaNesci
This article is
What is the duplicate article?
Why is this article offensive?
Where is this article plagiarized from?
Why is this article poorly edited?