Dwyane Wade, Erik Spoelstra: Sideline Confrontation Will Strengthen Miami Heat
May 18, 2012

Jonathan Daniel/Getty Images
The Miami Heat's embarrassing 19-point loss to the Indiana Pacers in Game 3 won't soon be forgotten.
Dwyane Wade's atrocious 2-of-13, five-point performance was a career low for the superstar. Conversely, Indiana's Roy Hibbert put up a career-best 19-point, 18-board, five-block performance.
Heat coach Erik Spoelstra used 13 players and nothing worked.
And let us not forget Wade and Spoelstra's sideline clash in the third quarter as the wheels started to come off for Eastern Conference's most dangerous team.
All in all, Game 3 was a rock-bottom performance for the Heat.
For the second straight game, both losses, they were woefully outrebounded by Indiana furthering the notion that Chris Bosh's absence is more damaging than the Heat ever wanted us to believe.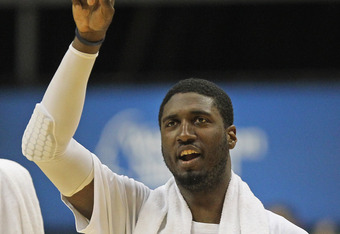 Jonathan Daniel/Getty Images
Spoelstra simply has not found a combination of players that can do what Bosh does, on either end of the court, and it is wearing on Wade and LeBron.
The big men who saw time for Miami—Dexter Pittman, Juwan Howard, Ronny Turiaf, Udonis Haslem and Joel Anthony—combined for 15 points and 12 rebounds. Roy Hibbert outdid them by himself and David West added 14 points and nine boards.
Wade and LeBron, meanwhile, combined for only 27 points, 12 rebounds, nine turnovers and four assists.
It was beyond ugly, but this team will be better for it.
Things cannot get worse for Wade than they did last night, and he's certainly not going to let a sideline outburst, and a 2-of-13 performance, define his postseason
We can expect a renewed vigor from the heart and soul of the Heat, and we can expect LeBron to follow him. There is nowhere else for this team to turn—Bosh isn't coming back for this series—and there is a reason these two are considered the best of the best.
There is no beef between Spoelstra and Wade, it was raw emotion flowing from both sides. If there is a true leader on this team he wears No. 3 and has the support of every player in the locker room.
Don't expect this team to go into the tank, expect them to get stronger and turn this series back around mighty fast.
The worst is over, and they're only down 2-1. This series is still theirs for the taking.