The Shift & Shuffle: Creative Suggestions for the WWE Universe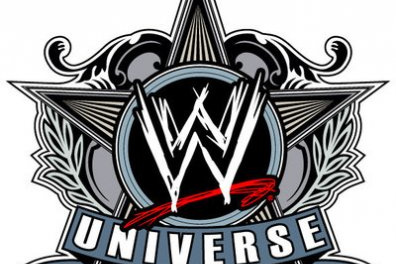 I thought I could do an annual slideshow piece on here called "The Shift & Shuffle" which will be tidbits of my creativity as it relates to the WWE product.
These are just random character gimmick revisions or amplifications, programming ideas, or other thoughts that enter the horrifyingly genius chamber that is my mind. I hope you all enjoy.
Begin Slideshow

»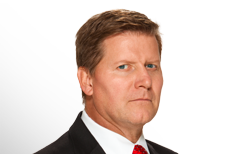 Keep Big Johnny Ace on his ongoing villainous authority figure arc. Make John order some truly heinous acts against superstars. Make him an untouchable foe: "any superstar who places their hand on Mr. Laurinaitis will be terminated." The more heinous the acts, the more he will sell as a bad guy.
Make him less dopey and more sinister. Also, deplete his role as General Manager of both RAW and Smackdown; it's ridiculous. Have him be RAW's GM and that's all.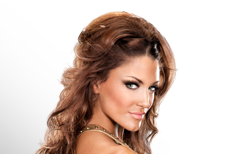 Make Eve the General Manager of Smackdown. Have her screw Mr. Laurinaitis in some form or fashion which gets her the position as GM of Smackdown.
I may be going against the majority of viewers, but I think Eve does an amazing job selling an authoritative role. She's beautiful and she's a great villainess. It would be an interesting dynamic in having two evil General Managers.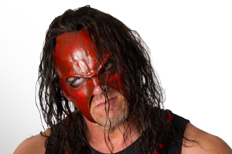 I have some really simple advice when it comes to Kane. Don't have him speak as much. He is scarier when he seems to be a deranged, loose cannon. The minute they give him a method to his madness ("Embrace Hate", "Humanizing the Monster") he becomes lame.
Have Kane be a mysterious monster, having him attack random wrestlers for no reason. The suspense of "who will he attack next?" makes his character more interesting.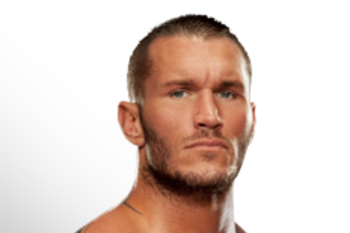 Mr. Orton seems to work a million times better as heel. He seems so boring as a good guy. Make Randy grow his hair back and gain a little weight, too;, he looks terribly malnourished.
What could work as a heel gimmick for Mr. Orton? How about we make him an uptight snob? Someone who lives a life of luxury and perfection. Sounds familiar? It works.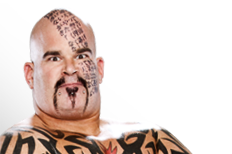 This one is simple too. You want Tensai to have a good amount of heat? Give him an unjust United States championship match or better yet, have it just thrown on him.
Make him as sinister as Muhammad Hassan. Make him commit heinous, torturous acts against a series of underdog superstars.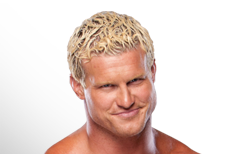 Get Dolph out of the Tag Team division and back into a championship run. Have him compete for the Intercontinental title!
He's a great wrestler, a great villain, who is great on the mic. Give him the shot and he'll run with it.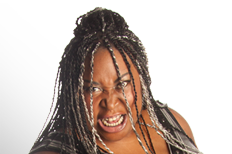 Since the Bella Twins are gone, creative needs to compose a new reason for Kharma to attack the other Divas. This one is simple and relates to her previous run in the WWE.
Make her the embodiment of a victim of bullying. Having lived a life of abuse by the pretty and popular girls, she swore to grow stronger and demolish them. Make her the hero for all the kids that are being bullied these days.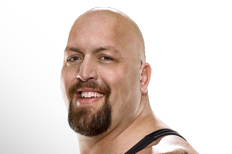 Make Show a contracted KO Punch to Mr. Laurinaitis. It will instantly make him a bad guy with a tremendous amount of heat.
Laurinaitis makes the call, Show executes it. No questions asked...until the time is right of course.
Fans will be appalled at Big Show's selling out but will quietly rooting for him to knock out Laurinaitis.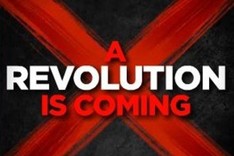 First, I'm not sure how many people have seen the video on YouTube, but someone has done a thorough examination frame by frame of the Revolution viral video.
There are several hints to things such as Kane, The Four Horsemen, Degeneration X, Big Show, Jericho, Stone Cold Steve Austin and so many others. This examination has led me to this train of thinking:
REVOLUTION should be the name of either a weekly show or pay-per-view event in which the programming focus is catered to the Attitude Era WWE audience.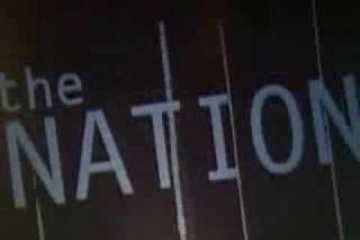 Time for Teddy Long to make an impact. Have Teddy compose the New Nation Of Domination. Have him lead and manage a heel syndicate of about five or six superstars. The faction can consist of the following superstars:
Mark Henry
He is currently inactive but needs something more interesting than his current "Hall Of Pain" shtick. Have Henry be one half of a tag team with...
Ezekiel Jackson
Jackson needs a good gimmick and let's face it, Henry and Jackson would be one dominant tag team.
Darren Young
This man needs to get serious. Make him a part of this faction and you've made him a serious heel.

Titus O'Neil
He's a big man with a promising future. He is already in the run with Darren Young for tag team gold.

JTG
JTG is another superstar that needs a serious revamping. As a competitor who is constantly lost in the shuffle, a position within New Nation would put him back into the spotlight. Hell, he can even compete for a championship or two.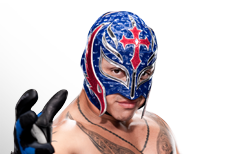 Have him face anyone in a match where his mask is on the line and have him lose it! Make Rey a villain. Allow Rey to do despicable things to his fans and the tradition of Mexican wrestling.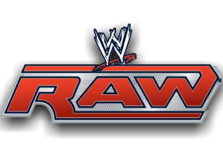 OK, get Michael Cole off of RAW! Bring back Good Ol' JR! The only commentary team that has ever worked for me when it comes to Raw is Jim Ross and Jerry Lawler!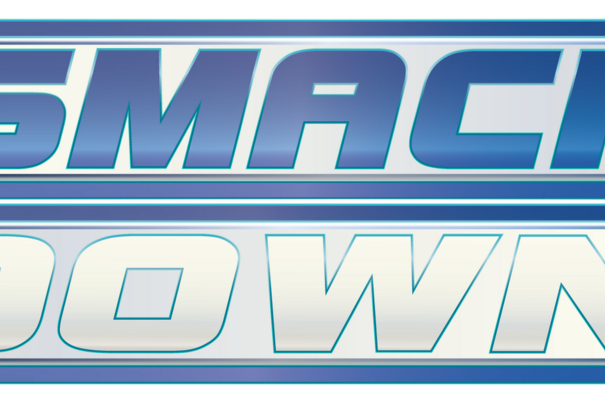 Throw Michael Cole back on Smackdown. Have him work with Booker T on commentary. They have an interesting chemistry.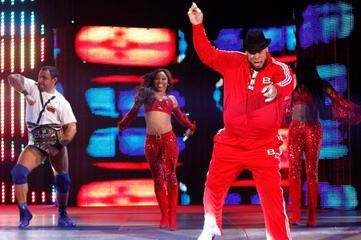 Put Santino Marella and Brodus Clay together as an official tag team. They're both fan favorites and will be the comedic relief of any show the team will be featured on.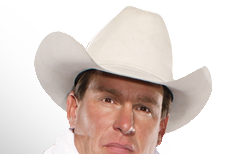 First, bring back John Bradshaw Layfield aka JBL. Have him be the millionaire mouthpiece to the trio of Jack Swagger, Ted DiBiase Jr. and Joe Hennig (Michael McGillicutty).
JBL was one of the greatest villains in WWE history. Everybody hates a rich man. JBL was an in-ring performer, so he knows how to sell a match as a manager.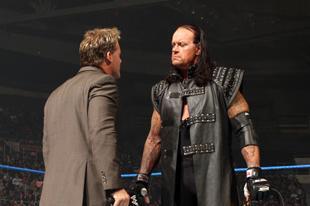 Jericho and Undertaker are both masters at the fine art of mind games. It's a feud that I would like to see lead into WrestleMania.
To make this feud even more interesting, have Jericho target Taker's real-life wife Michelle McCool.
Jericho's return was teased with "The End Of The World As You Know It", which seems fitting for a Streak Match at Mania.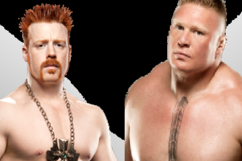 Let's face it, everybody has been thinking about it and almost everyone wants to see this match go down.
This would be equally as brutal as the previous two feuds Lesnar has been matched up with (Cena, HHH).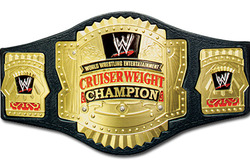 Bring back the Cruiserweight championship.
Off the top of my head, I can name several superstars who are eligible and able superstars who are superb cruiserweights: Yoshi Tatsu, Kofi Kingston, Justin Gabriel, just to name a few and keep your attention.
The high-flying action will keep kids amazed, as it did with me.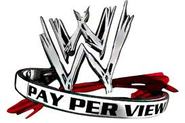 This is a shorter revision of a previous article I wrote.
The PPV Schedule for WWE in 2013 should be as follows:
Royal Rumble in January, blending Night Of Champions and the traditional Rumble event together. All champions defend their titles and the main event is the Royal Rumble match.
No Way Out in February, giving the name of the pay-per-view back to one of its original incarnations...Elimination Chamber matches.
March is absent of any events, allowing for feuds to build between No Way Out and WrestleMania.
WrestleMania in Mid-April, preventing any double PPV months.
Extreme Rules in May, keeping with the gimmick it's withheld for the last few years of being a hardcore pay-per-view.
King Of The Ring in June, blending the traditional King Of The Ring tournament with both Money In The Bank and TLC pay-per-view gimmicks. The final tournament match will be a ladder match which names the winner King Of The Ring and opponent to any champion at SummerSlam. This event will also hold a Money In The Bank match.
Like March, July is absent of any pay-per-view event, allowing for a build leading into SummerSlam.
SummerSlam holds it's traditional spot in August.
No Mercy in September, will take the new gimmick of No Way Out, holding various types of steel cage matches.
Vengeance in October, will take the place of Hell In A Cell as well as it's gimmick of a series of Hell In A Cell matches. I prefer only two.
Survivor Series in its traditional spot in November.
Armageddon returns as the December pay-per-view. This event can hold matches such as: Inferno Match, Three Stages Of Hell, Last Man Standing, etc.
There you have it. Ten pay-per-views instead of 12 or more.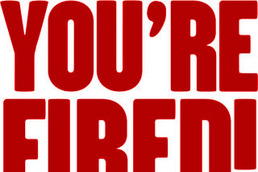 There are a few superstars that I find absolutely useless and can easily be fired without anybody noticing. Fire the following superstars, for the following reasons:

Alex Riley
He got squashed by Tensai a few weeks back. I really could care less about him. Not intriguing in the slightest bit.

Evan Bourne
Seems to have been injured for most of his career.

Damien Sandow
His gimmick is yet to impress me. It's dull and just seems to be filling up space.

Drew McIntyre
Since the beginning, this man has bored me. I have constantly lost interest during his matches.

The Great Khali
The biggest waste. He doesn't perform well at all. Besides his diluted scary Indian giant gimmick, he is useless.

Heath Slater
Boring. Boring. Boring. Less "One Man Southern Rock Band" and more like "One Man is Awake In The Arena and That's Heath Slater".

Jinder Mahal
Has he been on Television this year? Does anyone really care if he gets the ax?

Johnny Curtis
Who is this? Why is WWE wasting Roster space on this person?

Ryback
It's been over a month and the entire WWE Universe is calling this oaf "Goldberg". Time to can the clone!

Trent Barreta
He shares the last name with a gun and yet nothing is popping off.

The Entire NXT Show
It's never amused me. I couldn't care less if it were on WWE.com or not. It's clearly a failure in garnering any sort of reasonable television ratings.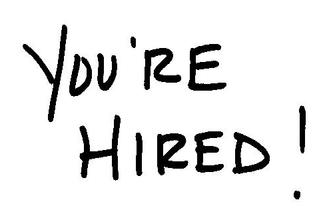 Just a few superstars I think the WWE should try their best to re-hire:
MVP
John Morrison
Hardcore Holly
Viscera/Big Daddy V
Carlito
Charlie Haas
Shelton Benjamin
Gregory Helms
JBL (as mentioned previously)
Finlay (get him back in the ring!)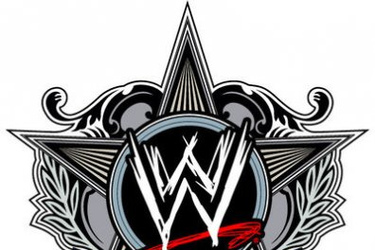 I would love feedback on what I've shared. I hope you enjoyed this read as much as I loved writing it. You can find my twitter handle on my profile here and follow me if you like.
Fair warning with Twitter: I tweet about more than just wrestling. I talk TV shows, movies, pop culture and politics as well.
Anyways, I'm looking forward to feedback in the comments below! Thanks for reading! - John Mario