Anthony Davis: Breaking Down Best Landing Spots for Talented Big Man
May 18, 2012

Ronald Martinez/Getty Images
Every team in the NBA lottery wants Anthony Davis, but who does Anthony Davis want? 
It's clear the former Kentucky superstar is going to make any team better, but, again, what team will that be? 
He's a unique talent who will thrive in the right system. He will put up numbers no matter where he'll go, sure, there are just some particular landing spots that will suit him the best.
Let's take a look at the top three. 
Note: I didn't consider any team outside of the Top Six. Those teams would obviously be good because they have a better chance at the playoffs, but their odds of getting the first pick are too low. 
Washington Wizards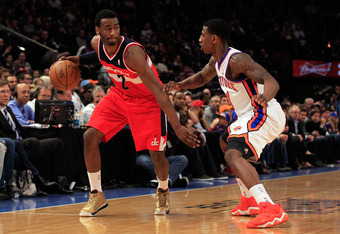 Chris Trotman/Getty Images
Davis is 6'10" yes, but he can thrive in transition. If the Wizards put him at power forward, and they just looked to run on every position, Davis would beat almost every big man in the league down the court.
Not only would he be a force trailing the play and running at the rim, Davis can even start the break after grabbing rebounds because his ball-handling is on par with most small forwards.
Putting Davis on the same team as John Wall would instantly make the Wizards one of the most exciting teams in the NBA. 
Sacramento Kings
If the Kings hold on to Tyreke Evans and Marcus Thornton, they have legitimate scorers at four of the five starting positions (Isaiah Thomas, Thornton, Evans and DeMarcus Cousins).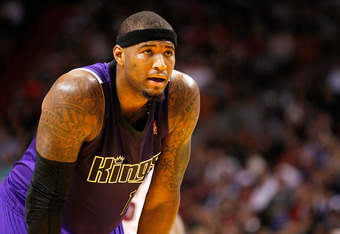 Mike Ehrmann/Getty Images
What they need is a power forward and a defensive monster. Well, Anthony Davis is both of those, so this is a pretty good fit.
Now, you're probably thinking, "this is good for the Kings, not for Davis." However, the fact that Davis improves this Kings much more than he would improve some of the other bad NBA teams makes this a good fit for him. 
What's more, Isaiah Thomas is very good at running the pick-and-roll or pick-and-pop. The best part of Davis' game is either hitting mid-range jumpers or catching the ball at the top of the key and driving to the hoop.
Playing him in the two-man game with I.T. would be dangerous. 
Brooklyn Nets
Call me crazy, but I'm sure any young high school or college player who listens to Jay-Z probably wants to play for the Nets and develop a friendship with the rapper/entrepreneur.
So there's that, which would be incredibly enticing for Davis. 
Additionally, there's also the appeal of playing with All-Star point guard Deron Williams, assuming he stays with the Nets. Most young players benefit from having a good point guard to learn from, and Williams is one of the best in the league. 
The Nets would love to get Davis, not only because he's an immense talent, but also because it means they would have won the lottery and not lost their pick to Portland.
Win-win.