Detroit Tigers: Separating Ignorant Fan Reactions from Reality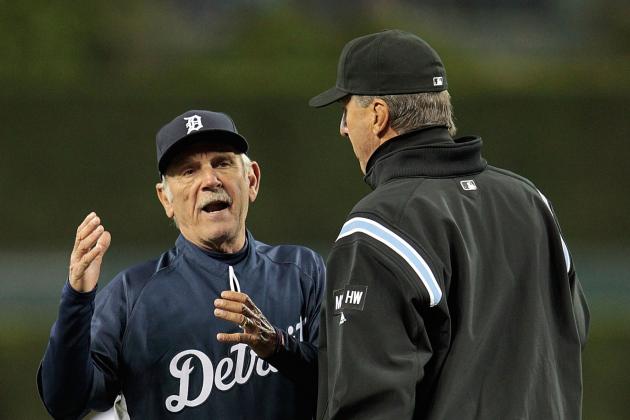 Leon Halip/Getty Images

Detroit Tigers fans have seen some head-scratching underachievement from their beloved team, and that has caused some epic outcries on some of the premier sports talk shows on Detroit radio waves.
There is no question that the Tigers have brought some backlash upon themselves, but there are many questionable statements being made by Tiger fans.
You've probably heard them amongst your friends, in the bleachers, or on the sports talk radio shows, but we all know that bold statements can either have people nodding their heads or asking themselves "did he really just say that?"
In this breakdown, we will finally decide which bold opinions are idiotic and which statements correctly describe the 2012 season.
Begin Slideshow

»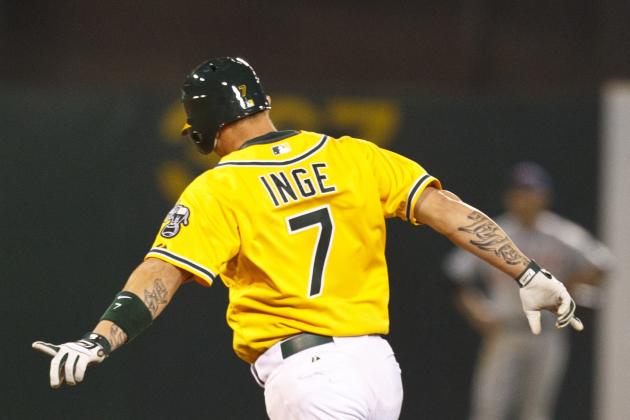 Jason O. Watson/Getty Images

When I heard a caller say this on talk radio I nearly drove my car off the road.
When I heard the 10th person call in and say this, I pulled over and sobbed for a half-hour.
Come on people, this guy couldn't even hit if the pitcher told him which pitch was coming, and you wanted him to stay?!
Are you out of your minds?
To be honest with all of you Inge-lovers, shipping him off was a move that was a year too late.
He finished last season with a .197 batting average and then gave Detroit a solid encore with a century batting average of .100. I'm pretty sure the closest person to you could put up those numbers.
Sure, he put up Lou Gehrig numbers in his first week at Oakland (literally), but there could be a reason behind that.
Put yourself in his shoes when he was still sporting the Old English "D." He was showered with 30,000 boos on Opening Day, he gets torched by the media and fans every waking minute and people expected him to play great.
I don't know about you, but I think getting treated like you are pile of dirt by your home fans wouldn't make you perform any better.
Inge would never turn on his bat like he did in that first week in Oakland, because the fans wouldn't change their ways in 100 years and he simply needed a change of scenery.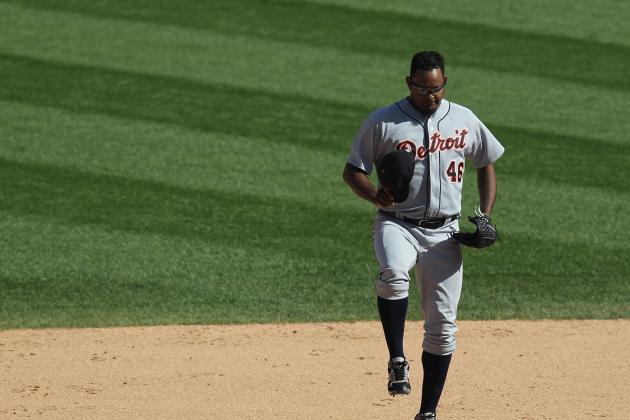 Jonathan Daniel/Getty Images

Right now, the Detroit Tigers have one of the shakiest bullpens in the major leagues, a fact that is easily reflected in the loss column.
To be specific, the back end of the bullpen is the No. 1 cause of throwing pillows at the television among Tigers fans. Last year, the Tigers went undefeated when leading a game after seven innings, a luxury that no one expected to see this season.
What isn't reasonable, however, is the fact that the Tigers have already blown six-out-of-14 save opportunities. If Detroit's save percentage is barely over 50 percent, that is something to worry about.
Now will this trend last the whole year? Probably not, but you can still fear Valverde's performance in his closer role.
Last year "Papa Grande" threw a perfect season with 49 saves, but most of those ended in dramatic fashion. It wasn't unusual for the game to end with runners on the corners with the winning run at the plate, but last year, fate was on his side.
This year, his luck may be running out, because now those winning runs are starting to get by and the losses are starting to pile on.
It also comes to the point where you can't trust him with a five-run lead, because Dayan Viciedo was one more bite of Wheaties away from hitting a walk off.
The worst part for management is the fact that there is no one to replace him. Joaquin Benoit isn't any better, and Octavio Dotel goes straight into "drunk man throwing a baseball" mode when he's put in the ninth inning.
Bottom line is that Valverde desperately needs to get his swagger back.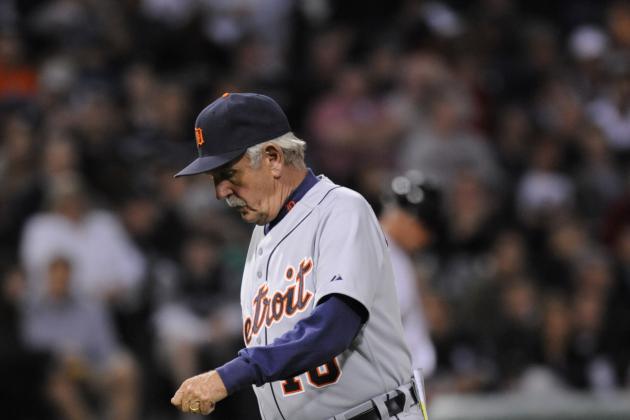 David Banks/Getty Images

So let me get this straight; we are not even a quarter of the way done with the season, and you want the manager fired already? It's not even June and you want the man who led us to an AL Central title fired?
Let me ask you another question: Are you out of your mind?
Sure, the skip has made a few flaws, like taking Doug Fister out after 65 pitches against the Mariners. Or, my personal favorite, pinch running Gerald Laird for Alex Avila, which is like swapping a turtle with a three legged turtle.
So what? The man has made some questionable decisions, but do you know what? No manager is perfect.
Whenever the team wins, the pitcher or the hitter who got three hits and a couple of RBI always gets credited, but when the squad loses, the fingers point straight at Leyland. Talk about a thankless job.
And for all of those who want Leyland gone, have you ever thought about who would take over for Leyland?
The only person that would be around the same level would have to be Terry Francona, and he just came off of a brutal and controversial season with the Boston Red Sox.
Not the kind of guy you want around a playoff-bound team right now.
So yes, Leyland makes mistakes, but also think of the moves he has made that has won some games. If the Tigers inexplicably fire him now, Detroit could very well be making a huge mistake.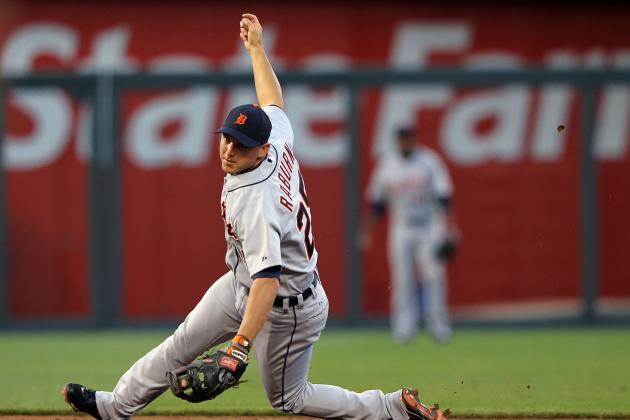 Jamie Squire/Getty Images

If you are ever in need of some confidence with your hitting, just watch Ryan Raburn bat. I personally guarantee you that you will walk away saying "hey, at least I'm not that bad," and feeling better about yourself.
Raburn has earned himself a .154 batting average, and at this point, you have probably asked yourself who he is paying to stay in the lineup.
There is also the possibility that the mafia has threatened Jim Leyland to keep him in the lineup. Those are the only two logical explanations as to why he still plays second base nearly every game for Detroit.
Then again, the other second basemen aren't putting up Cooperstown numbers either. Ramon Santiago is batting .161 and Danny Worth has a .176 batting average. So, not good by any means, but shockingly better than Ryan Raburn.
It's beyond me as to why Leyland doesn't start Santiago or Worth, or at least try to fit Don Kelly in there or hold some kind of "luckiest fan gets to play second base" raffle or anything like that.
At this point, anybody whose name isn't Ryan Raburn would be a solid choice to try at second base.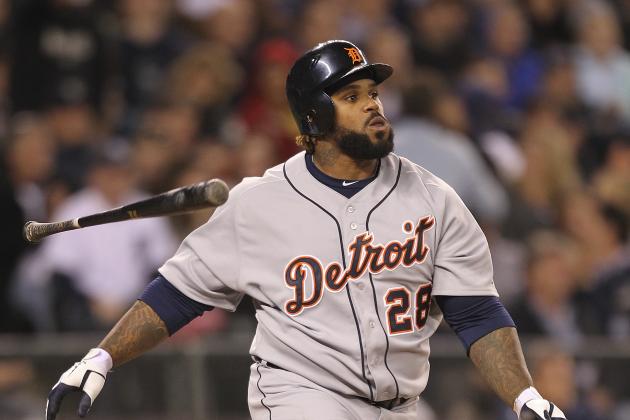 Otto Greule Jr/Getty Images

Some Detroit Tiger fans out there believe that newcomer Prince Fielder should be receiving some backlash for his poor play this season.
First of all, what "poor play," and second of all, why the backlash?
Yes, Fielder did have an awful skid where he went 0-for-23 out west, but I think fans should put this in perspective. This is Fielder's first season in the American League, and compared to other superstars who made the NL-to-AL transition, he is doing a great job.
For example, in Adam Dunn's first year in the AL, he seemed to be trying to put up the worst numbers in MLB history, and boy did he do a terrific job. Batting .159 and grabbing just 42 RBI in 2011, he made Fielder seem like an AL veteran.
Same goes for the $240 million-man, Albert Pujols. It was nearly 40 days and 40 nights before Pujols hit his first homer of the season and he still has a dismal .214 batting average to go along with that number.
In perspective, it doesn't look like Fielder is doing that bad of a job. Heck, it actually looks like he is doing a tremendous job compared to the other former NL players.
So did Fielder deserve some criticism for his slump?
Sure, but as far as the rest of the season goes, Fielder is doing just fine.
Jonathan Daniel/Getty Images

Now, when I heard from a fan, I instantly agreed, but only to an extent. I don't think that this is a holy-crap-this-season-is-already-dying panic situation, but it is still a time for the Tigers to look at what is going on.
After kicking off the season 5-0, the Tigers put the trip to their second straight AL Central title on cruise control.
As of late, it looks like someone has hit the brake pedal.
It's early in the season, so this gives them the perfect opportunity to address some problems they have on the team (i.e. bullpen, second base). It's also a nice wake-up call for the team, one that's basically saying: "Hey guys, this isn't going to be as easy as you thought."
The Tigers simply need to straighten their heads and realize that they need to buckle down and start concentrating, or this could turn very ugly, very quickly.
I don't think it is time to hit the panic button and sound the sirens yet, but I do think it is a good time to do some self reflection and play with more focus.