Who's Who Among the American League's Worst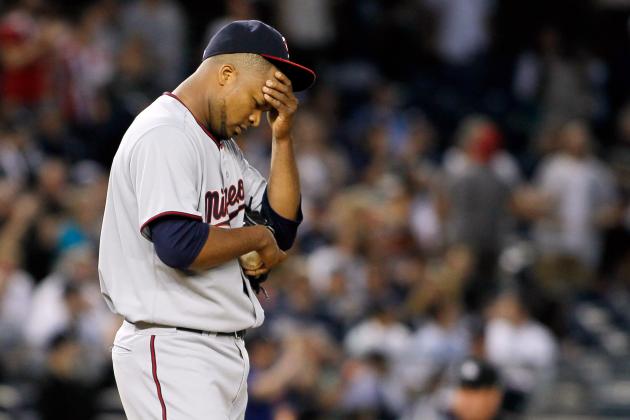 Mike Stobe/Getty Images

Baseball is full of surprises. Among the worst performances thus far in the 2012 season, a handful of teams are doing remarkably well, given their statistical inferiority.
Can Oakland maintain? Will the Angels, Tigers and Red Sox continue their struggles? A quick peek at teams' weak spots might shed some light into the future.
Here's a look at the American League's worst-overall team performances in both hitting and pitching categories.
Begin Slideshow

»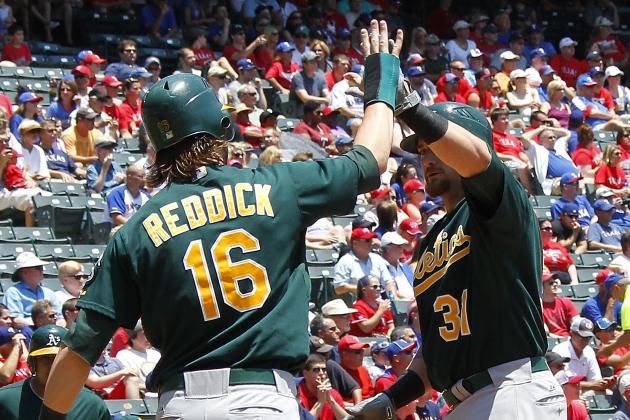 Rick Yeatts/Getty Images

It's hard to believe the A's are 20-19 after 39 games, only four games back of the red-hot Rangers. The man pictured above is partly responsible for their success, but it's still a surprise that the A's continue to do well with such a young line-up, and a staff of relative unknowns, save for an inconsistent Bartolo Colon.
There is cause for concern, however. As soon as the Angels start rolling, the A's are going to need several miracles to stay afloat in the AL West.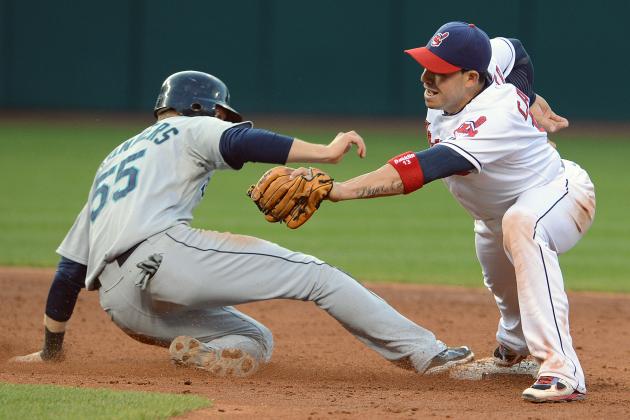 Jason Miller/Getty Images

Ichiro can't get enough infield base-hits to keep this team's OBP above .300, and it's unlikely their lineup of prospects will see much success this year.
They're right where we thought they'd be this year. At 16-24, and there's not much hope for them this year in a division featuring two powerhouse teams and a sleeper Oakland Athletic's club.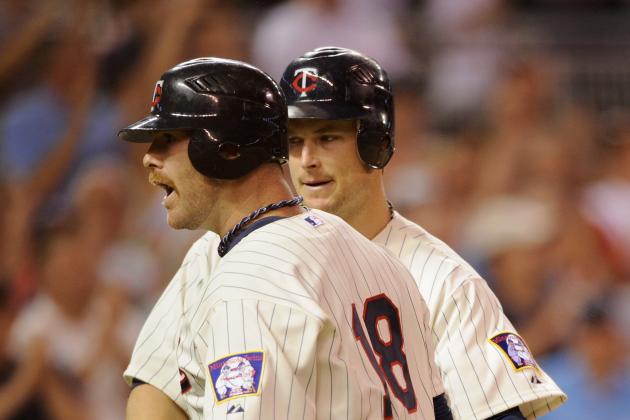 Hannah Foslien/Getty Images

Even after scoring 15 runs on the Tigers in the past two days, the Minnesota Twins are still last in the AL in runs batted in.
Morneau and Mauer can't seem to return to form, although Morneau has looked a bit better of late.
Their lineup consists of names even serious baseball enthusiasts have never heard: Brian Dozier, Darin Mastroianni, Drew Butera, etc.
At 12-26, it won't be long before the fat-lady starts singing in the Twin Cities.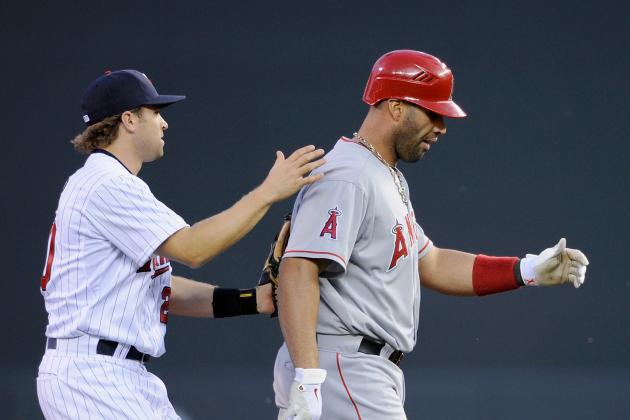 Hannah Foslien/Getty Images

There's no need to walk Albert Pujols when he simply cannot hit. Strikes work just fine. Pujols' lifteime stirkeout/walk ratio is .74. This year he strikes out 2.74 times for every walk he draws.
Pujols isn't the entire team, but a star like this effects the way a team pitches to the rest of the lineup.
The good news for Angels fans is that Pujols looks to be getting his stroke back.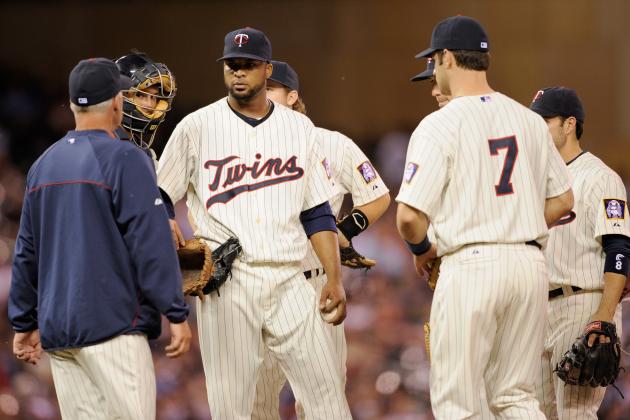 Hannah Foslien/Getty Images

Again, no surprise here. Francisco Liriano is leading the way for the Twins in this category. In 28.2 innings pitched he's given up 28 earned runs and walked 22. His ERA is 8.79.
The devastating downfall of what was once an ace is just another blow to a Twins team simply shaking their heads in disbelief.
Their starters are also the worst in the AL, with an ERA of 6.59.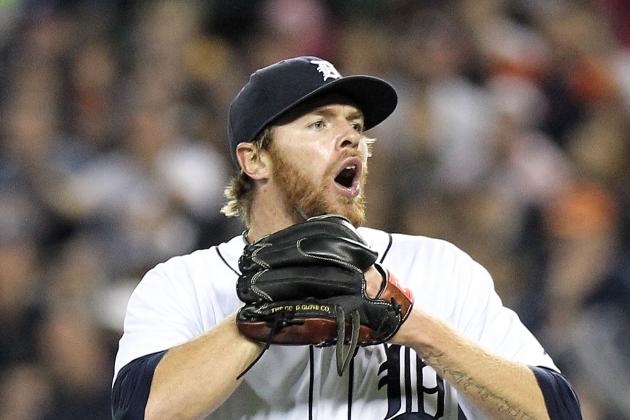 Leon Halip/Getty Images

Last year, the Tigers were 77-0 when leading after seven innings. This year is a completely different story.
In the offseason, the Tigers moved lefty reliever Ryan Perry to the Nationals in turn for Colin Balester. To sum up, the Detroit Free Press retweeted my sentiments last night during the Tigers 11-7 loss to the Twins.
RT @lavurty: @freepsports Ryan Perry is in the bullpen. His name is Colin Balester.

— Freep Sports (@freepsports) May 17, 2012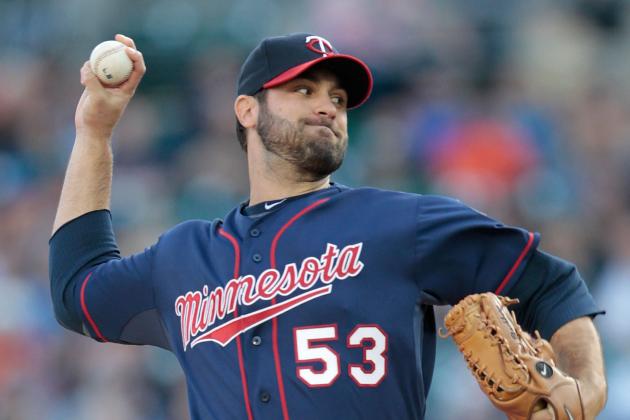 Leon Halip/Getty Images

It's really a testament to a team's struggles that they have to be featured on this list so many times, but such is the reality of a bad baseball team.
There's not much to say here that hasn't already been covered, but for a second, we can just sit back and say, "wow."
This is incredible. It's amazing they've even won 12 games with an opponents' batting average of .321. Simply amazing.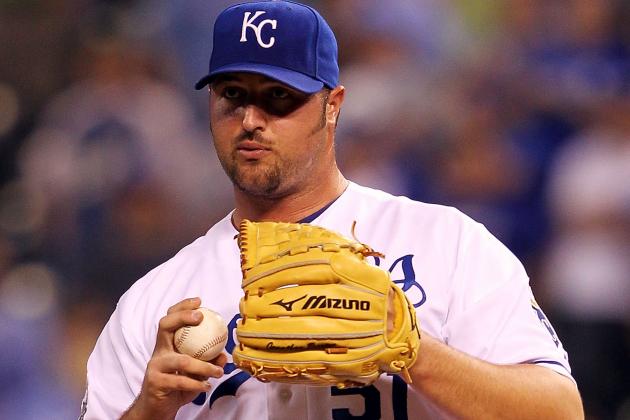 Jamie Squire/Getty Images

The Kansas City Royals round out a weak AL Central with some pretty awful pitching.
They have the AL's worst WHIP and it speaks to their record of 15-22.
With the devastating injury of Danny Duffy (torn UCL) and the ballooning ERA of Luke Hochevar, improvement in this category may take quite some time for Royals.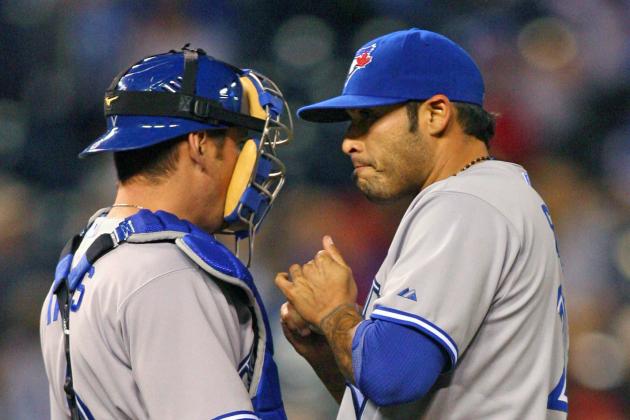 Tim Umphrey/Getty Images

Blue Jays' fans may not have any fingernails left by the end of the season.
The Jays have four players with a blown save. Sergio Santos has blown two and Francisco Cordero has blown three.
There's not much a team can do when they don't have anyone they can rely on to preserve a late lead.
This inconsistency is a major setback to a team that had hopes of contending in the AL East.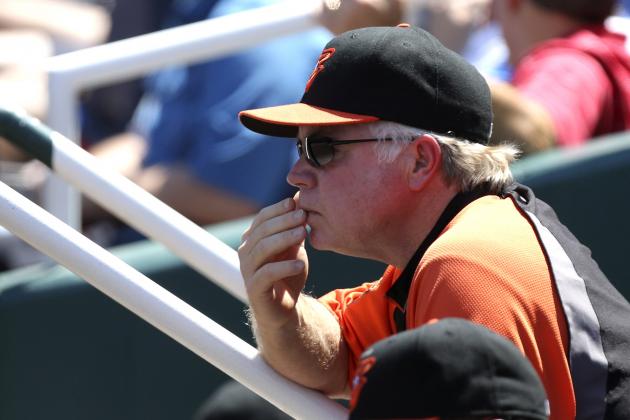 Ed Zurga/Getty Images

Some managers aren't worried about speed on the base paths. Buck Showalter has sent his runners only 22 times thus far and they've managed to steal only 11 times.
At this point in the season, lack of speed doesn't seem to be hindering the Birds as they currently sit atop the AL East at 25-14.
Only time will tell if Showalter's base-stealing apathy will come back to haunt him.