Detroit Pistons: 5 Players with the Greatest Trade Value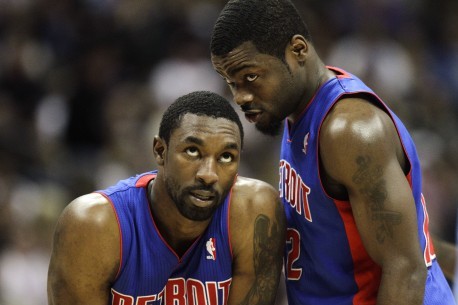 With the regular season finally over and the NBA Playoffs in full swing, the Detroit Pistons are already in offseason mode. There is much for Joe Dumars to consider as he tries to improve upon a dismal season.
While the frustration still lingers, the Pistons at least have some positive things to build on. They have some nice pieces in place—Greg Monroe and Brandon Knight—and they showed improvement from last year under first-year coach Lawrence Frank.
They are certainly not the bottom of the NBA barrel. That distinction belongs to the Charlotte Bobcats. Let's face it though, the Pistons aren't that far from it.
Major improvements must be made if Dumars and the rest of the Pistons organization hope to compete in the Eastern Conference with Miami and Chicago—two championship-caliber clubs who will likely be at that level for some time.
The Pistons need to upgrade personnel at various positions. The best way to do that is to unload underachieving players for better ones. If only it were that easy.
Dumar's is in a quandary. He has a handful of players that he'd like to jettison, but not many of them have much trade value.
Here are five players that I think have the most value, and therefore are good bets to wear different jerseys next season.
Begin Slideshow

»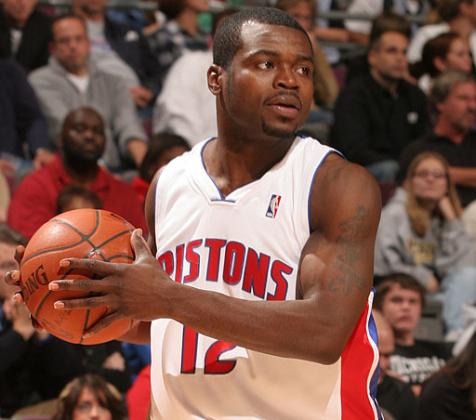 Prior to last season, Will Bynum was a super-sub for the Detroit Pistons. He was a slashing scorer who provided energy off the bench and depth at the point guard position.
During the '09-'10 season he averaged over 20 minutes a game and put up good numbers for a reserve: 10 points and four assists a game.
For Bynum that must seem like an eternity ago. Last season, he was an observer on most nights. Brandon Knight is the franchise player, and the lion's share of the minutes went to him. Bynum was the forgotten man.
That doesn't mean he's not a talented player deserving of a better opportunity. He's been a good player and teammate, has a good attitude and has value on the trade market. If he doesn't fit into coach Lawrence Frank's game plan, the Pistons should trade him.
Dumars could package Bynum with another player and land additional picks for the upcoming draft.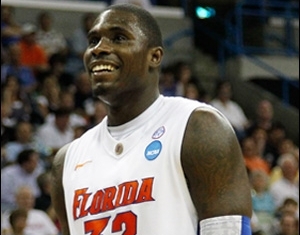 I do not condone this move. I mention Vernon Macklin only because I think he has value due to his youth and his potential to get better.
He's big, physical, he can rebound and at 25 years old, has only played one year of professional basketball. Did I say play? Well he was in the NBA last year but he didn't play much—26 games five minutes per—until he was sent down to the D-League.
Once there he put on a clinic averaging 14 points and 14 rebounds in 10 games. When he returned to the Pistons, everyone thought he would get more playing time. Instead Lawrence Frank decided to give it to Charlie Villanueva.
I was dumbfounded.
At any rate, I certainly don't advocate shopping Macklin around. I think he could be a bigger and better version of Jason Maxiell if given the chance. The Pistons have to give him that chance though. If he's just going to sit on the bench for another year then trading him now might make sense.
He could bring good value in a trade situation. Possibly high second-round draft picks.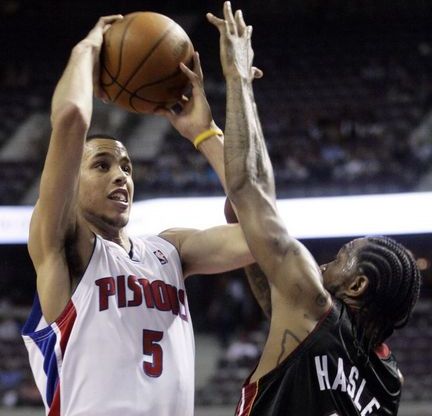 Austin Daye has more potential than any other player on the Pistons roster. Unfortunately for Detroit, that potential has been obscured by all the bad basketball he played last season.
Unlike Macklin and Bynum, Daye was given every chance to succeed, but he couldn't get it done. As a result he had a permanent place on the pine. His numbers tell the tale of a player who lost his shooting touch and is still searching for it. The rest of his game followed suit.
As a 6'11" small forward, Daye should be filling the stat sheet. He can shoot the three, rebound, block shots and post up smaller players. Obviously he's not getting it done.
Is it time for the Piston's to give up on the 23-year-old? Probably not, but the reality is he is one of a few Pistons that still holds real value.
There are plenty of teams that are in the market for a matchup nightmare like Daye and probably just as many that think they can get his maximum potential out of him.
If the Pistons are able to get a high second-round pick for him, they should definitely pull the trigger.
On the other hand, maybe the Pistons are a little gun shy. According to Vincent Goodwill of the Detroit News, the Pistons turned down several offers for Daye back in March.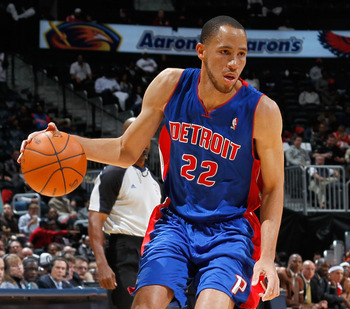 Last December, Tayshaun Prince signed a four-year $28 million contract to stick with the Pistons. I do understood Joe Dumars' thought process about keeping one veteran from the championship years around to mentor their current youngsters.
But is Prince really that player? I don't get the sense that Greg Monroe or Brandon Knight need a veteran to set an example for them. They both seem to get it. Besides, it's not like Prince is the type of leader to stand up and give a rousing motivational speech to fire up the team.
While he can still be productive, there's no telling how much longer that will last. He's entering his 11th year in the league, and he's averaged over 30 minutes a game the past nine years. Those legs have a lot of mileage on them to say the least.
His numbers last season dipped as well. His shooting percentage was the lowest of his career, and his points per game average was the lowest it's been in eight years.
With that said, there are teams out there that would find his basketball IQ and his playoff experience very attractive.
Besides, this team needs to forge an identity of their own. Prince represents the great success of the past and, while he may not mean to—is a constant reminder of how far this franchise has fallen.
It's time for the Pistons to start shopping him around and see if there are any buyers.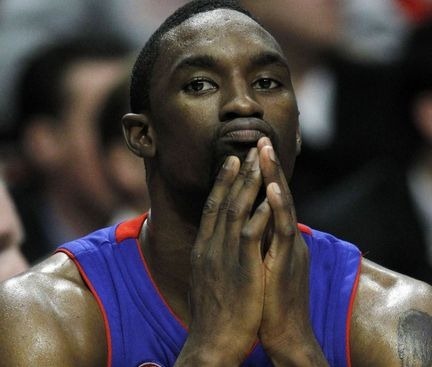 All things being equal, I would much rather put Charlie Villanueva in this spot. He's offered the Pistons virtually nothing since he arrived in Detroit and is a financial albatross.
Gordon, on the other hand, has at least provided something on the court, albeit not exactly up to the standard that the Pistons were hoping for.
What makes Gordon the logical choice is the cost. Gordon has roughly $26 million coming to him over the next two years. Villanueva is only due $16 million. Gordon would have to morph into Lebron James to make his price tag worth it.
While I believe Gordon does have more value than Villanueva, the reality is that there might not be a team willing to take on his financial burden. In that case, Dumars will have a difficult decision to make. Either use the amnesty or bite the bullet and live with the financial hit.
Dumars has pulled off miracles before. but it's been awhile. If he's able to either trade or amnesty both Gordon and Villanueva, it will go a long way to improving this team—now and in the future.
It would also go a long way to improving Dumars' legacy, which has taken a massive hit since he signed both players.