WWE: Alternatives to Khali for Tapping the Indian Market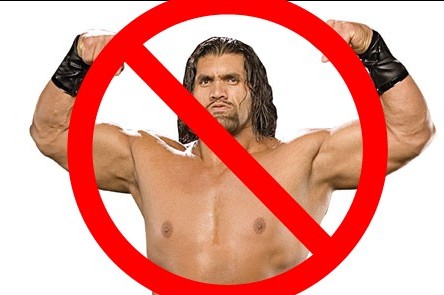 7 feet of useless
He is seven feet tall.
He weighs well over 350 pounds.
He is a former WWE Champion.
A new viewer of WWE programming usually gets optimistic after hearing these words hyping Mark Henry's opponent for the next match. Little does he know that he might be treated to the worst thing he has ever seen in the name of either sports or entertainment.
The Great Khali is a colossus. He is a behemoth. He is a monster. Unfortunately, that is where the praise ends.
Khali takes ages to walk to the ring. He is no good on the mic. He lacks speed or any semblance of technique. He is a pain to watch for WWE fans.
But the WWE uses him. From horrible comedy segments to Elimination Chamber world title matches, Khali is displayed everywhere. The target demographic is simple—India.
Unfortunately, Khali ends up ruining the very product that he is advertising. Pro wrestling fans the world over clamor for him to be released—or, at the very least, removed from regular programming.
Here are a few alternatives—people or things—that the WWE can utilize to reach out to the Indian masses without messing up their own product in the process.
Begin Slideshow

»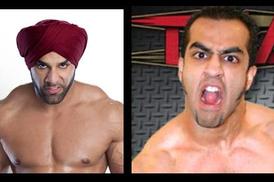 Jinder Mahal, Sonjay Dutt
The WWE has to look for other superstars with Indian origins/heritage. They already have Jinder Mahal, who is a good in-ring worker and with an aristocrat/rich-guy gimmick.
Unfortunately, he was pushed into a storyline with Khali on his debut and has struggled to make a mark for himself.
Former TNA-star Sonjay Dutt would also be a welcome addition to the WWE roster, especially if the anticipated cruiserweight program comes to fruition. At 30, he is young enough to be hired to a long-term contract, probably becoming the cruiserweight champion a few times.
Both of these men are smaller than Khali, but they are both much better competitors and can actually talk.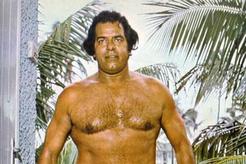 Indian Wrestling Legend Dara Singh
Ask any Indian about wrestling and you'll probably hear about Dara Singh.
Singh was the Indian wrestling champion (Kushti, traditional Indian wrestling) and toured the world. In the NWA, he became the Canadian Open Tag Team Champion. He wrestled the greats of his era, including Stanislaus Zbyszko and Lou Thesz, with whom he had a drawn match in the UK.
Singh was inducted into Wrestling Observer Newsletter's Hall of Fame in 1996.
Outside wrestling, Singh is a prolific actor, and has also produced and directed movies in Bollywood. He also served a term in the Upper House of the Indian Parliament.
At 83, Dara is too old to actually wrestle in the WWE, but there are other ways he can be used to reach the Indian masses. He could be invited to make special appearances, which would draw a huge following. He could also be considered for induction to the WWE Hall of Fame as an international superstar.
Singh's son Vindu is also a star in India, winning their version of the Big Brother reality show in 2009. While his mainstream appeal is not as great as his father's, he is a good physical specimen and could be used in a short-term storyline. The association of the Dara Singh name alone is enough to draw viewers from India.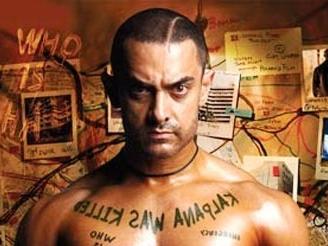 Tell me he doesn't have the look...
The Indian movie industry is the most prolific in the world. Movie stars are known and respected by all of India. Like Dara Singh, many movie stars have successfully transitioned to politics and governance in India, in both elected and nominated posts.
Indian celebrities can be easy to draw for short-term/one-off appearances. Single appearances by a few of the biggest stars can be enough to boost the reach of the WWE on Indian television.
Another thing WWE can do is loan its superstars to Bollywood, which could be even more beneficial. Brian Lee, who played the "Fake Undertaker" in WWE appeared in character in a Bollywood film, which made a huge impact in India.
WWE Studios collaborating with Bollywood could be mutually beneficial. Firstly, it would help the WWE expand in India. Secondly, the movies would be hyped in India by the presence of international stars. Lastly, perhaps there would be a few WWE movies that actually got good business, even if it were in foreign lands.
One more thing: Bollywood movies apparently tend to incorporate a lot of song and dance. A job for the Funkasaurus, perhaps?
The sport of Kabaddi
Sports are a close competitor to movies in terms of mainstream popularity in India.
Kabaddi is an Indian contact sport played with two teams which occupy opposite halves of a field. The teams take turns sending a "raider" into the other half to win points/eliminate opponents by tackling members of the opposing team, while maintaining a continuous chant. It could be incorporated by the WWE as a variation in its tag team matches.
India's most popular hero is Sachin Tendulkar, who is worshipped for his mastery of the sport of cricket. He is the perennial babyface in India and is the most well-known person in the country, way ahead of even the president and the prime minister. His every move is followed by his fans and the media.
Other cricketing stars are also highly respected, and an appearance of any of the big names as a guest on WWE would be a media frenzy.
India's cricket league, the IPL, is the second-highest-paid league in the world, based on first-team salaries on a pro-rata basis, second only to the NBA. Its brand value is estimated at close to $4 billion and has a massive audience. Having WWE wrestlers make guest appearances at IPL functions can be an excellent cross-promotion move.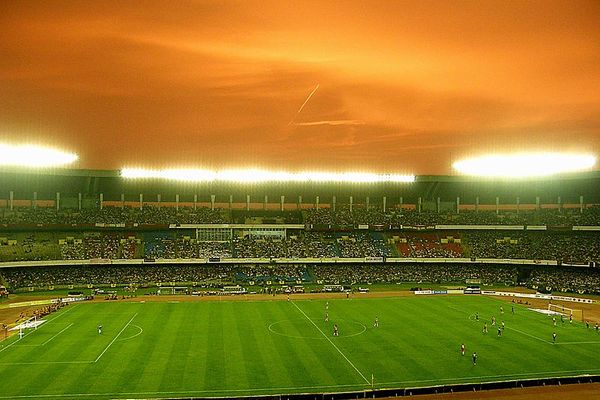 Salt Lake Stadium- the largest stadium outside North Korea
Despite fans' demands, WWE has been slow to hold its PPVs outside North America. This will have to change if the company wants to regain its past glory.
With a population of over a billion people, India should be among the major targets for WWE to increase its global presence. What better way than to hold a pay-per-view event there?
A few years ago, there would have been worries of India not being able to draw large crowds for "non-Indian" sports. But Formula 1 drew close to 100,000 attendees in its inaugural Indian GP, where the aforementioned Sachin Tendulkar waved the chequered flag.
Thanks to a large population and love of sports, India has a great number of stadiums capable of hosting large-scale events. The largest are Salt Lake Stadium and Eden Gardens, both in Kolkata.
What would be the best PPV to hold there? Hosting either one of the "Big Four" or a gimmick PPV would be a bit premature for a new country, but perhaps something like Night of Champions would be reasonable.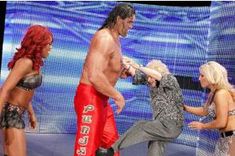 To rekindle your memory...
There are many things the WWE can do to increase its popularity in India that do not involve a clumsy, incomprehensible giant kissing a 90-year-old. A lot of these things can actually be fun to watch.
I hope the WWE comes to its senses and gets rid of Khali before somebody decides to put him in a match with Kevin Nash. Imagine that!
For those who missed/forgot this segment, I leave nothing to your imagination.
Have a nice day!
I wrote this article during a week-long visit to India. Thank you for reading, and please leave your feedback in the comments below.