WWE Smackdown Review: 5 Things We Learned from Tonight's Episode (May 18)
Photo courtesy of WWE.com
Another SmackDown is in the bags, and it's officially time to go Over the Limit.
Tonight's episode of Friday Night SmackDown was the WWE's final show before Sunday's pay-per-view, and it was a decent show overall.
Nothing overly fantastic happened, but we got a very good main-event match between Sheamus and Randy Orton and a few interesting developments in some of the WWE's midcard feuds.
Like always, tonight's SmackDown taught us a few things, too.
Here are five things we learned from the May 18th edition of Friday Night SmackDown.
Begin Slideshow

»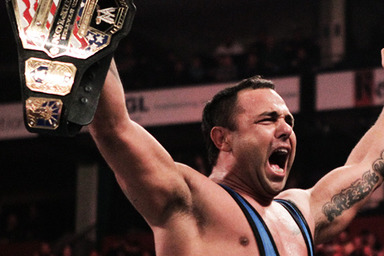 Photo courtesy of WWE.com
Anyone else see a United States and Intercontinental Championship unification match in the future?
Because, as unlikely as it seems, I sure do.
The WWE started a feud between Santino Marella and Cody Rhodes on Monday's Raw when they faced off in tag team action, and that feud continued on tonight's SmackDown when Santino beat Rhodes in singles action.
Apparently, there are also plans to have these two face off at Sunday's Over the Limit pay-per-view.
Now, this rivalry between the WWE's two midcard champions may simply be taking place because the midcard is so thin right now, but isn't it possible that there are plans to unify the titles?
I think so, especially with news of Raw's new three-hour format making the brand extension as pointless as it's ever been.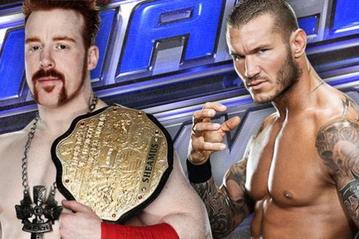 Photo courtesy of WWE.com
Last week's SmackDown may have been the most jam-packed SmackDown show ever.
With 10 matches and all of the other shenanigans in between, it was an incredibly rushed episode that ended up being pretty bad in terms of the show's overall quality.
But the WWE creative team apparently learned from that mistake.
On this week's show, we only got five total matches, and it didn't feel nearly as cluttered as last week's episode.
Obviously, that was a smart move from the WWE and a sign that company officials realized that 10 matches in 120 minutes is just far too many.
I hope that future SmackDown episodes will be more like this one than last week's.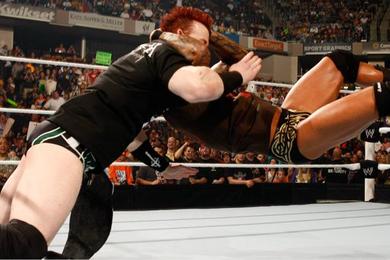 Photo courtesy of WWE.com
I'm a big Randy Orton fan, so perhaps there's a little bias here.
But I really like what the the WWE has done with Orton over the last couple of weeks.
What do I mean? Well, he's back to his old self.
At the beginning of Orton's baby face turn in 2010, he became so popular because, in "Stone Cold" Steve Austin-like fashion, he was the perfect anti-hero/tweener who acted like neither a face nor a heel.
Especially over the course of 2011, however, Orton kind of got away from that and became almost too baby face-like.
I think that Orton got over so in early 2010 because he was neither face nor heel, and now, he seems to be back to playing that tweener role he's so good at.
When Orton is RKOing anyone in his path, especially the World Heavyweight Champion, the WWE is a much better place.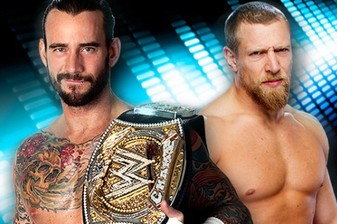 Photo courtesy of WWE.com
Daniel Bryan vs. CM Punk at Over the Limit is a complete afterthought.
I'm not sure if the WWE thinks that this match will generate interest just because of the two guys involved or what, but the buildup to their WWE Championship bout on Sunday has been pretty bad.
They've had almost no verbal interaction and hardly any direct physical interaction, and that didn't really change on tonight's SmackDown, as all we got between the two was a little trickery on Bryan's part.
Punk is more worried about John Laurinaitis, while it's almost as if Bryan's feud with Punk is second to his "Yes" chants.
Perhaps, this feud will continue after Over the Limit, when the WWE has more time to build it up and give us more of a reason to care about it.
I mean, I'm still glad that arguably the top two overall performers in the WWE are meeting on PPV for the company's most prestigious title.
I just feel like the WWE isn't giving casual fans a real reason to care about it.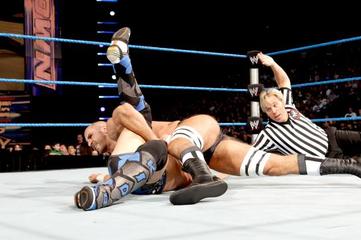 Photo courtesy of WWE.com
Obviously, tonight's SmackDown was the go-home show to Over the Limit, so the focus was always going to be on building up to the pay-per-view, as it should be.
But the WWE basically completely ignored anyone and everyone who doesn't have a match on Sunday.
Where were Ryback, AJ, Antonio Cesaro and a few of the WWE's other midcarders who were nowhere to be found?
I realize that this probably speaks to a bigger problem (the lack of a midcard), but it's still kind of disheartening to see the WWE's up-and-down booking of its non-main eventers.
SmackDown's midcard guys, especially the new ones like Cesaro and Ryback, need to appear on the show every week so that the WWE audience can get accustomed to their characters.
Yet, most of the focus on tonight's show was around the same handful of guys who are always on: Sheamus, Randy Orton, Daniel Bryan, Big Show, Cody Rhodes, etc.
The main-event stars deserve their fare share of TV time, but not if it's going to force creative to completely leave a few guys who should be SmackDown mainstays off the show altogether.
Drake Oz is the WWE Lead Writer for Bleacher Report. You can follow him on Twitter and ask him any wrestling-related questions (to be answered in the B/R Mailbag) on Formspring.