Gabermetrics: LeBron James' Free Throws, Albert Pujols' Nightmare and More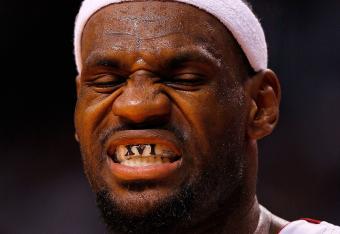 Mike Ehrmann/Getty Images
The King went LeBron James right on cue, Albert Pujols' awfulness got Mickey Hatcher fired and we are back with another edition of Gabermetrics—the only numbers-fueled column that is only slightly about numbers.
Something happened along the way to us sitting back and enjoying the games. We all started nerding out over numbers, statistical significance and generally dorking over the whole of athleticism.
Well, I'll bite.
Here is our weekly foray into number crunching that usually ends with us shaking our heads.
LeBron James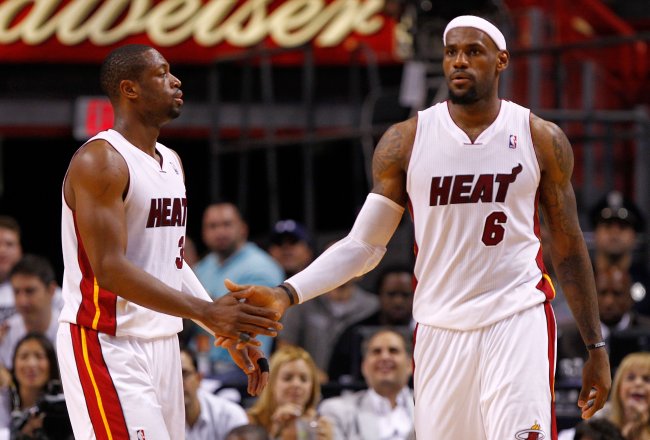 Mike Ehrmann/Getty Images
2-0-Infinity
That is the breakdown of how many crucial free throws the king of the hill missed in Game 1 against the Pacers, the amount of rings James will garner passing the ball in crunch time and how many times we expect to beat this dead horse before our arms grow tired.
James went to the line with 54 seconds left on the clock and clanked both free throws like he was John Starks.
Heat fans will cry that James is being forced to play extended minutes and out of position because of Chris Bosh's injury.
Oh my. Let's begin a charitable organization with all the proceeds going to remedy this heart-breaking issue.
EMQ (ESPN Mention Quotient): This is a very real statistic that I just made up that estimates how many times ESPN will mention a given feat in a day. It runs on a scale from Hockey to Tim Tebow in a Red Sox Jersey.
EMQ for LeBron James: Tiger Woods
Albert Pujols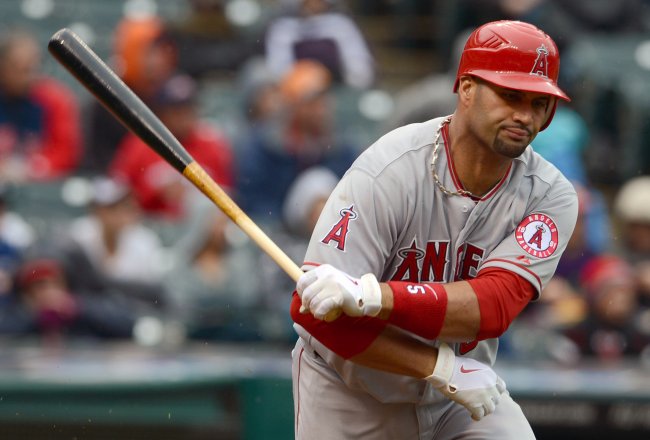 Jason Miller/Getty Images
Big Al is back again this week, and it's all because he couldn't ride any momentum off the one home run he fated over the outfield wall this season.
The Angels have parted with Mickey Hatcher, a man I rooted for in my youth. I believe in miracles because I have seen a pudgy Mickey Hatcher cross home plate before.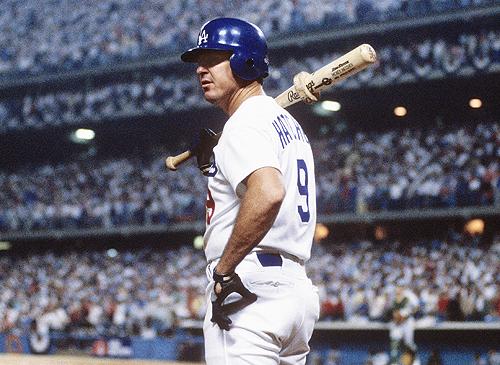 Photo Credit: Number 5 Type Collection
Anyhoo, ESPN reports LA is going in a different direction after 13 years in cahoots with Hatcher. You can blame the team, who are 13th in the American League in runs, seventh in batting average (.250) and 12th in on base percentage, according to the ESPN report.
I choose to blame Pujols because it is far more fun.
One of the best hitters in baseball history has devolved into Tony Gwynn Jr., batting .212 with one home run and a .248 on base percentage.
With that, we bust out a brand new measurement for this edition. We all know what the Mendoza line is—a term taken from the name of former shortstop Mario Mendoza.
Instead, we have the Olmos line.
This is a very real statistic I just made up that establishes how well a batter is doing based on Edward James Olmos' expression.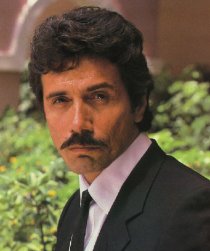 Photo Credit: Miami Vice Chronicles
Olmos Line for Pujols:
Mountain Biking
1,000 steps or, if you like, 6,500 feet.
Follow me on Twitter and get that funny feeling.
This article is
What is the duplicate article?
Why is this article offensive?
Where is this article plagiarized from?
Why is this article poorly edited?