The 2012 Sports WAG Awards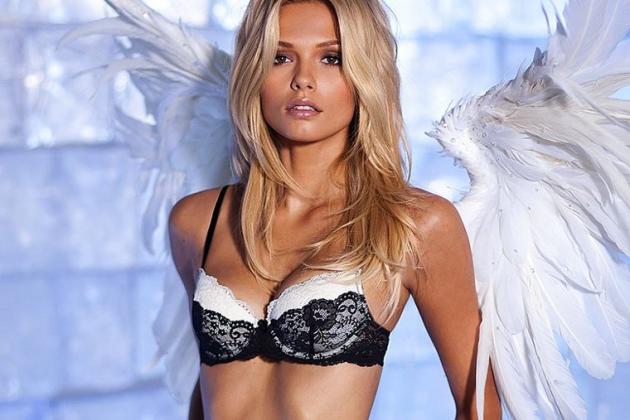 In my experience, I've found that there are few things men hate more in this world than award shows. And I can't really blame them. Award shows are long, dull and extremely repetitive—and there's no way to safely consume enough alcohol to change that fact.
But if you take away the self-serving actors, the rambling acceptance speeches, the four-hour television commitment and the excessive media coverage—there's some good stuff left. Good stuff like: hot women, tabloid gossip, and the occasional scandal.
WAGs are the sexiest part of any sport and obviously worth of their own awards. Let's take a few minutes to recognize the craziest, the most overexposed and the most scandalous WAGs of the year and their runners-up.
We'll also crown the WAG of the year before we're all done here. Let's get this party started.
Begin Slideshow

»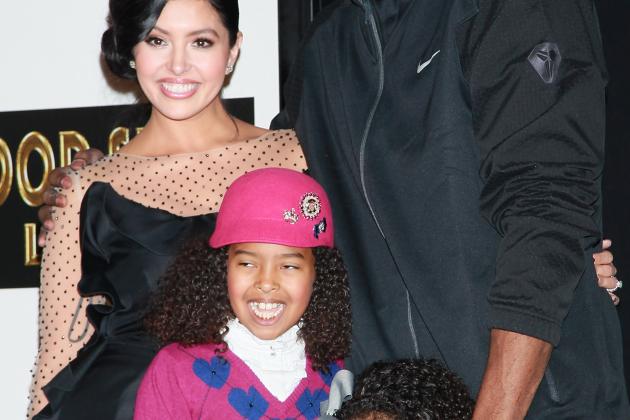 David Livingston/Getty Images

When Kobe Bryant's long-time love Vanessa filed for divorce in late 2011, many wondered what took her so long.
Not only did Vanessa stand by him through those nasty rape allegations way back when, but she also ignored (or pretended to ignore) Kobe's constant infidelity.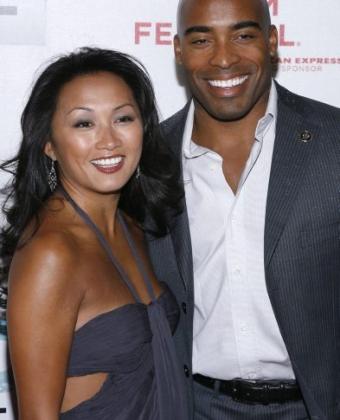 Image via Athlete's Wives
It's actually been a little over two years since former Giants running back Tiki Barber left his wife of over a decade while she was pregnant with the couple's twins. But the divorce, which is to blame for his recent money woes, just became final in April 2012.
Let's just say nobody is feeling bad about Tiki Barber's financial pinch.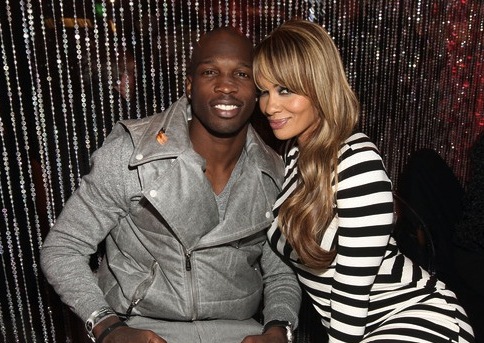 Image via Necole Bitchie
Patriots wide receiver Chad Ochonico's fiance Evelyn Lozada, one of the stars of VH1's Basketball Wives, briefly put the couple's planned nuptials on hold in early 2012 after finding out that he had been cheating on her.
The engagement was back on within weeks and Lozada basically conceded the issue and accepted that Ocho isn't going to stop playing the field. What ever happened to self-respect?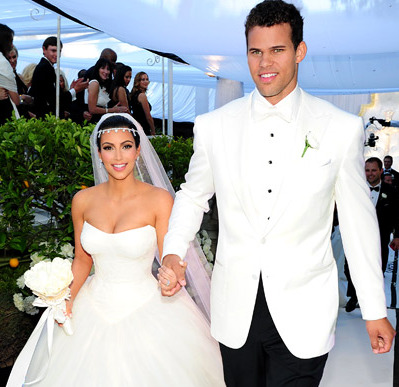 Image via EOnline
When amateur porn star Kim Kardashian decided to Kris Humphries, her husband of days, she went on a tearful media blitz to try to explain herself.
She should have spared herself, and all of us, the trouble—everyone knew the relationship was a overdone publicity stunt…kinda like Kim herself.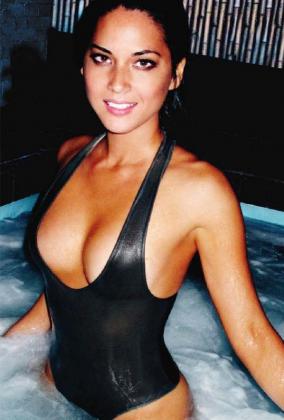 Image via Zimbio
Hottie Olivia Munn headlined when it was reported that she was dating Rangers star Brad Richards in November, 2011. The couple were spotted together over the holidays, but were splitsville by January.
Oh Olivia! We hardly even knew ye as a WAG.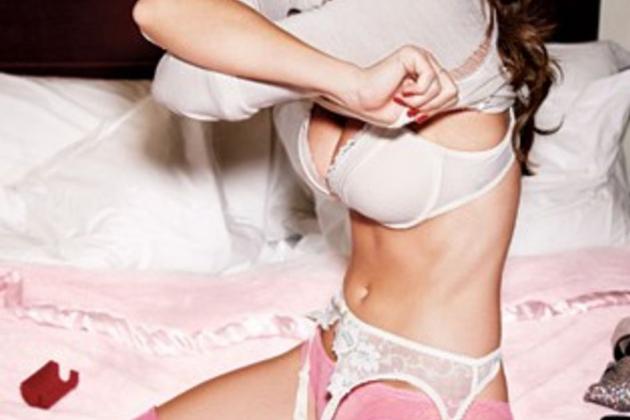 Image via GQ
In 2011, there wasn't a couple in sports that could send the interwebs abuzz like Yankees star Derek Jeter and his lady love, actress Minka Kelly. The couple split in August 2011, but there were reconciliation rumors that followed them until March 2012.
Our collective hopes were dashed when Ms. Minka was spotted kissing noted icky person Wilmer Valderrama.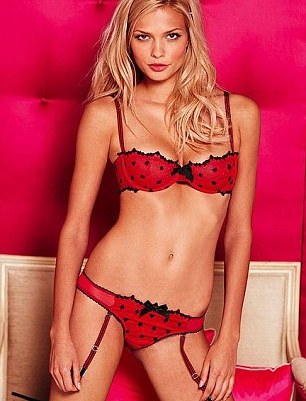 Image via Victoria's Secret
As of April 2012, Victoria's Secret model Katsia Zingarevich officially became a WAG when it was reported that she is the wife of Anton Zingarevich—a Russian tycoon who recently acquired Reading Football Club of the Premier League.
The clubs of the Premier League boast some of the hottest WAGs in the world, but this new girl might just be the hottest.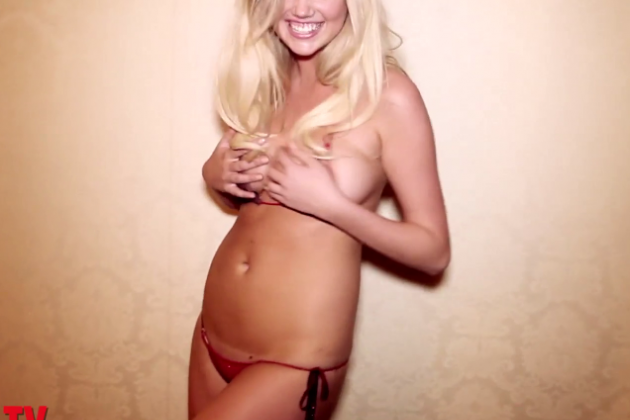 Image via Terry TV
Honestly, I'm not even sure if Sports Illustrated Swimsuit Issue cover girl Kate Upton is actually a WAG. She has been linked to Jets quarterback Mark Sanchez since late 2011, but there's never been an official confirmation of the couples coupling.
But there's never been an official denial either! So, she's a WAG until proven otherwise.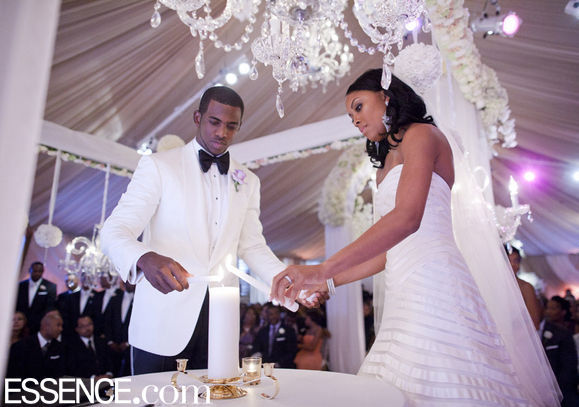 Image via ESSENCE
The NBA's premier point guard, Chris Paul, officially went off the market in October 2011, when he married his college sweetheart Jada Crawley. LeBron James and his (now) fiance Savannah Brinson were among the guests.
Essence got the wedding exclusive and published a gallery of the couple's stunningly adorable nuptials.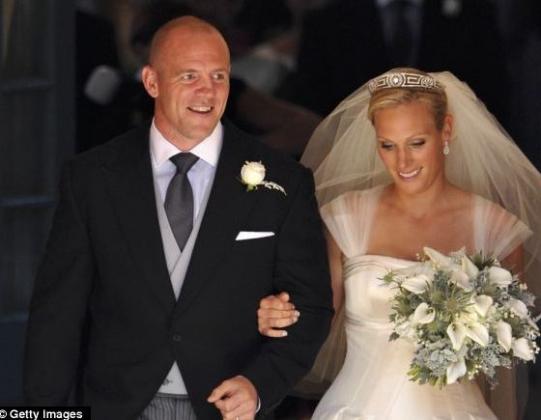 Image via Getty Images
The wedding of English rugby star Mike Tindall to Zara Phillips, the granddaughter of Queen Elizabeth II, was dubbed "the other royal wedding" by many in the press.
Sounds about right, considering much of the cast was the same, including the Queen herself, Prince William and his beautiful bride Kate Middleton.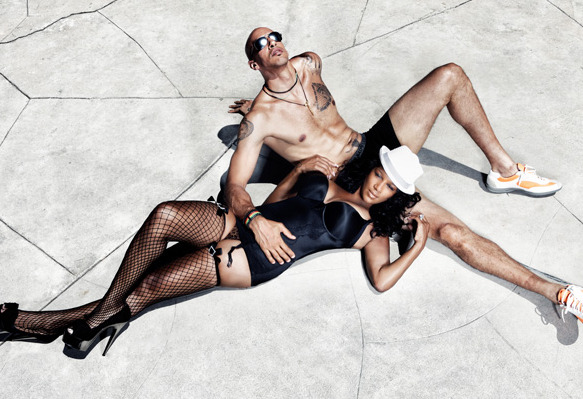 Image via VH1
Retired NBA player Doug Christie is more famous for his wife, Basketball Wives L.A. star Jackie Christie, than for anything he ever did on the court. During Doug's playing career, Jackie was known to be controlling and possessive and reportedly insisted her husband change in a private locker room.
She really upped the ante in March 2012, when it was reported that the couple was venturing into the porn industry and were planning on producing an adult film.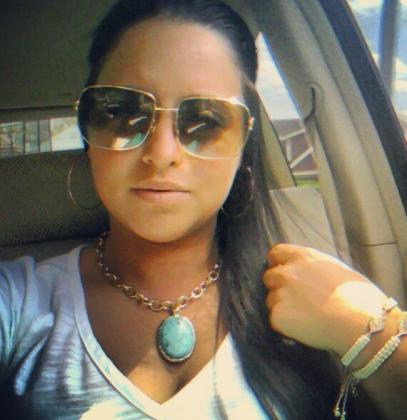 Image via Twitter
It's no secret that anyone who appears on the "Wives" of anything is probably a complete psycho. And in the case of the sports themed shows about "wives," most of the women have been seriously involved with a professional athlete at some point or another.
Except for Baseball Wives' Jordana Lenz. It became clear within a couple episodes that she wasn't even very seriously involved with Nyjer Morgan, but rather a brief fling-turned-stalker.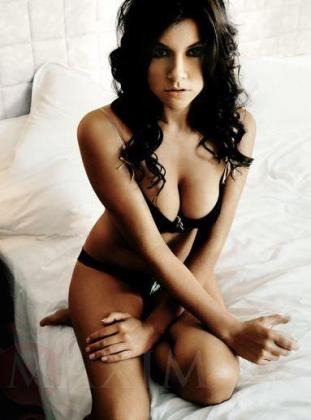 Image via Maxim UK
In 2011, it was reported that glamour model Imogen Thomas had affairs with married Manchester United striker Ryan Giggs. The whole incident was messy and in early 2012, Thomas admitted to making a bundle of money from revealing the details of the affair.
She even exchanged barbs via Twitter with the wife of one of Giggs' teammates in June 2011—I'm sure Giggs wished they both would have just shut up about it.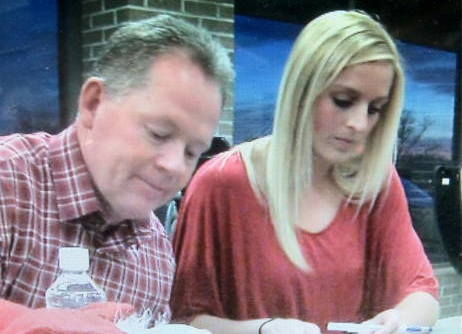 Image via BuzzFeed
Yikes. The Bobby Petrino scandal was the ugliest infidelity scandal the sports world has seen since that whole Tiger Woods debacle of a few years back. After Petrino's mysterious motorcycle accident first made news in April 2011, the ugly details just kept coming.
His face was grotesquely mangled. Boom. He wasn't alone the bike. Boom. He was with his mistress. Boom. His mistress was also an employee that he hired. Boom. The mistress was also, herself, engaged. Boom. The couple may have exchanged naked photos on university paid for phones. Boom. Petrino lied and lied and lied. Boom. Petrino got fired. Boom.
Ew. Please God, make it end.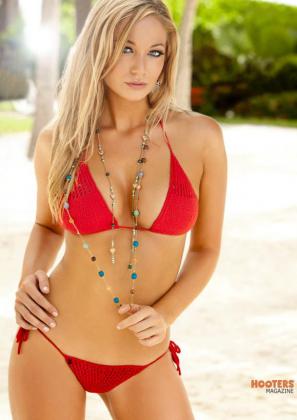 Image via Hooters Magazine
Okay, since Michigan State tight end Garrett Celek wasn't actually drafted, one might argue that his smoking hot girlfriend Sarah Hinton wasn't actually one of the WAGs of the NFL Draft.
One might argue that, but I suspect you won't argue with this choice.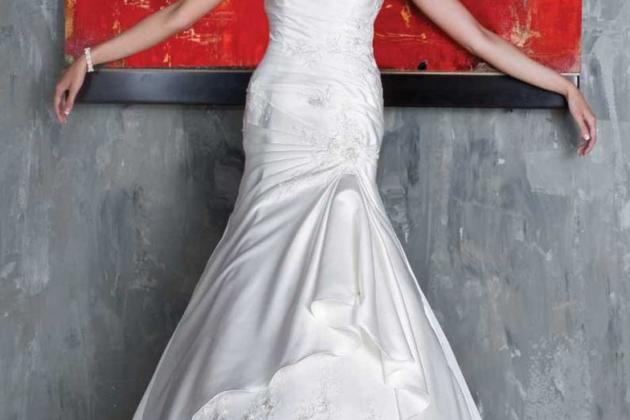 Image via IBTimes
Hey, did you know that Texas A&M quarterback Ryan Tannehill was drafted by the Dolphins in the first round of the NFL Draft? Me either! I spent most of the draft trolling Twitter and the only thing I remember is his crazy hot wife.
People went nuts for this broad, and it's not hard to see why. As of this fall, Mrs. Tannehill (Lauren Ufer) will officially become one of the hottest WAGs in sports.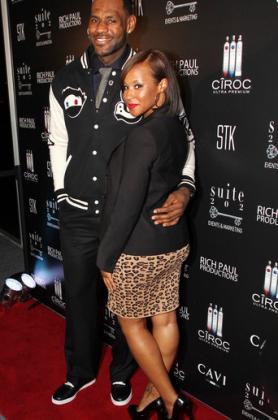 Image via Zimbio
Love him or hate him, and I seriously don't care which, there's no denying that everything NBA MVP LeBron James' does makes headlines. In early 2012 it was announced that he was engaged to his high school sweetheart, and mother of his two children, Savannah Brinson.
Whether or not he wins a championship in 2012, you can bet that there will be plenty of people eager to read about the nuptials of King James.
Streeter Lecka/Getty Images

If there's anyone who can upstage LJ, it's MJ. News of Michael Jordan's engagement to Yvette Prieto came just days before LeBron's announcement—which is why LeBron's seemed kind of under the radar.
Maybe they'll get married within days of each other too!
Ethan Miller/Getty Images

The divorce of Deion and Pilar Sanders seems to be getting uglier by the day. Pilar has accused Deion of countless infidelities and is currently challenging the couple's prenuptial agreement on those grounds.
The couple were both recently arrested following a domestic dispute at their Texas residence.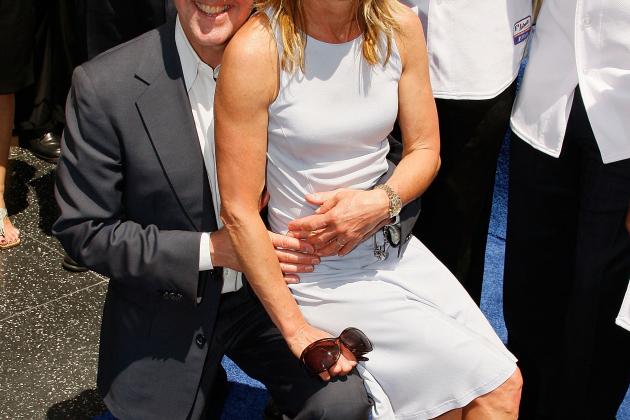 Vince Bucci/Getty Images

These jags don't deserve anymore press than they've already received over the last few years, but the former owners of the Dodgers' divorce might have been the ugliest in sports history.
It dragged on for over two years and was just recently finalized after the sale of the Dodgers.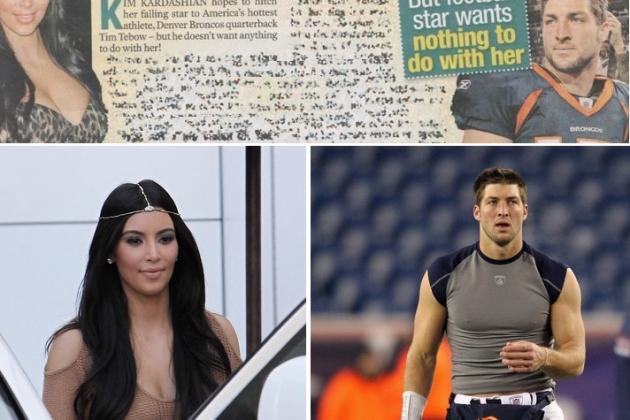 Image via Terez Owens
It seems there was never any truth to the disgusting rumors that Kim Kardashian had gotten her manicured claws into (then) Broncos quarterback Tim Tebow.
Listen, I don't care if you think the kid sucks at being a quarterback, but nobody deserves to be crushed to death by the giant ass of Kim Kardashian.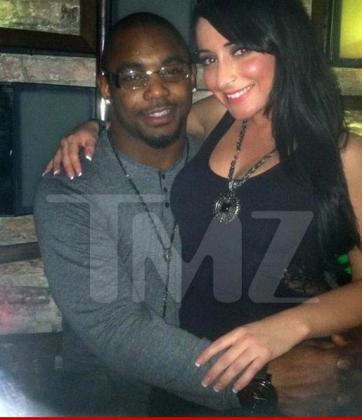 Image via TMZ—in case you weren't sure
I don't even know if these two are currently or were ever a couple, but anything that involves Jersey Shore's most vile cast member cannot be good. Angelina copped to "hanging out" with Giants running back Ahmad Bradshaw and even called him "a hot black," but the Staten Island dump never confirmed the two were an item. Let's just hope for his genitalia's sake that Bradshaw had the good sense to steer clear of this one.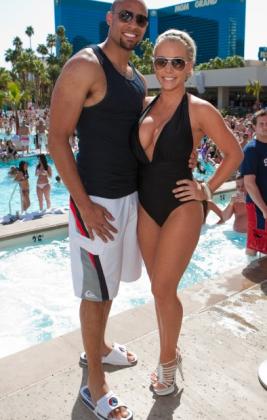 Image via Daily Stab
Remember that the winner of "best reality" anything is judged on a sliding scale. Basically "the best" just means "the least horrifying" of all the celeb reality shows.
So yeah, Kendra Wilkinson is the second-least horrifying.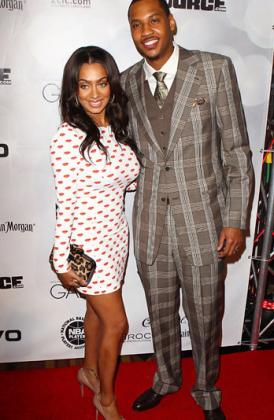 Image via Necole Bitchie
And Lala Vazquez is the first-least horrifying. Props for not making me want to put a gun in my mouth.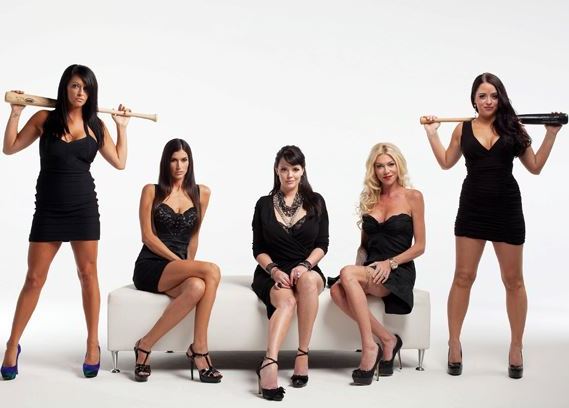 Image via VH1
Again, it's all bad. And the ex-wives, future ex-wives and stalkers of Baseball Wives are pretty much as bad as it gets.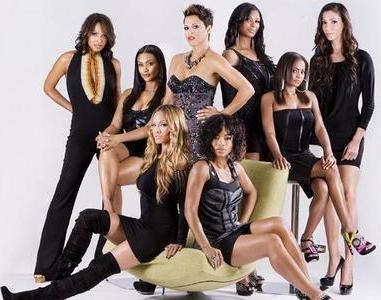 Image via VH1
And the ex-wives, future ex-wives and baby mama's of Basketball Wives are the absolute worst.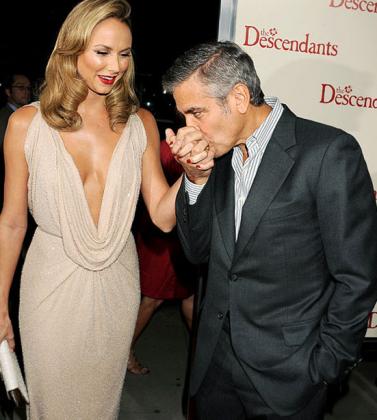 Image via US Magazine
When it was announced that former WWE Diva and dancing machine Stacy Keibler was dating movie star super-hunk George Clooney in Summer 2011, it just seemed right. Clooney always has a stunning woman on his arm and Keibler, a statuesque blonde, really fits the part.
It's been a treat to see Keibler showing up all over the world with Clooney, including in the second row of the 2012 Oscar Awards.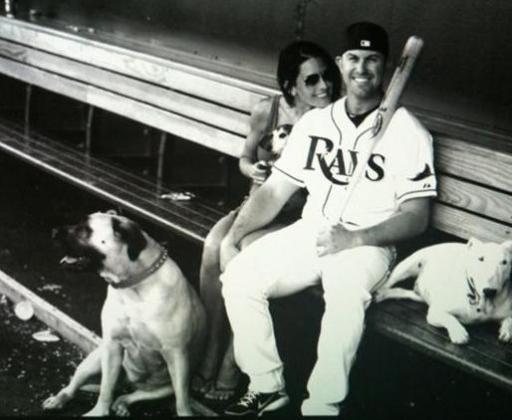 Image via Twitter
In February 2012, Rays superstar Evan Longoria confirmed that he was dating Playboy's most sports-minded Playmate, Ms. Jaime Edmondson. The stunning redhead, who was runner-up for Playmate of the year in 2010, is already one of the most buzzed about WAGs in sports.
She may be second place at Playboy, but she's a first place WAG.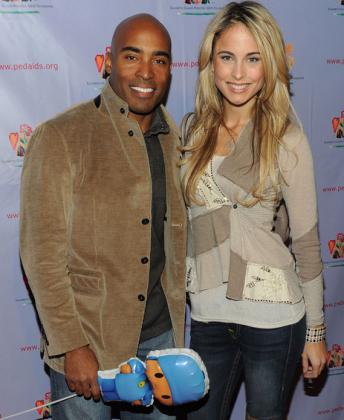 Image via Zimbio
Tiki Barber and the 23-year-old former intern he left his eight-months pregnant wife for are getting married in 2012.
Spare me the wedding—I can't wait for the divorce!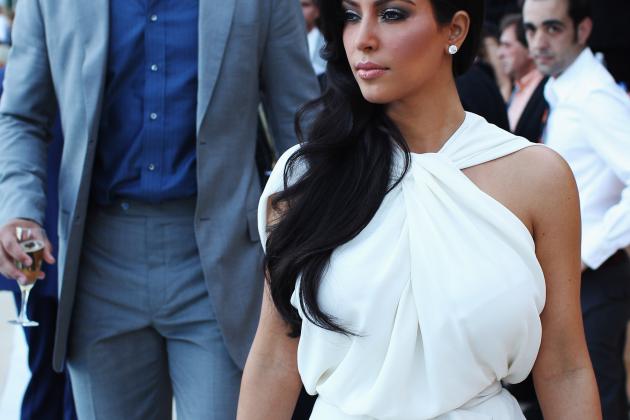 Mark Thompson/Getty Images

I refuse to contribute one more sentence to his disgusting, money-grubbing, fame-whoring sham of a union.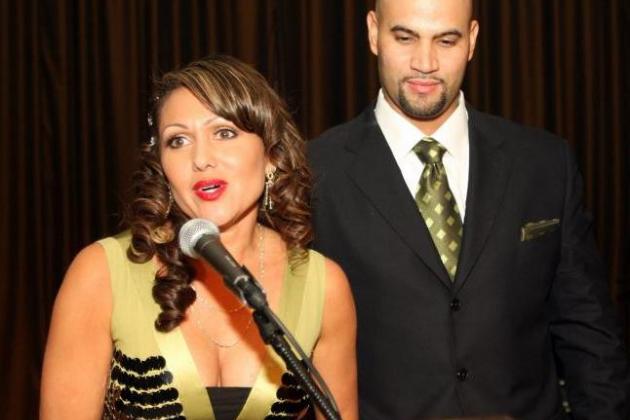 Image via aeryssports.com
When long-time Cardinals slugger Albert Pujols decided to sign with the Angels after his agent was able to ink the desired contract in St. Louis, he faced considerable backlash from the fans. Pujols had every right to sign with Anaheim and fans had every right to be pissed.
But Deidre Pujols didn't exactly see it that way. She took the radio to defend her husband's decision to leave town and ended up making the issue worse and drawing it out even further.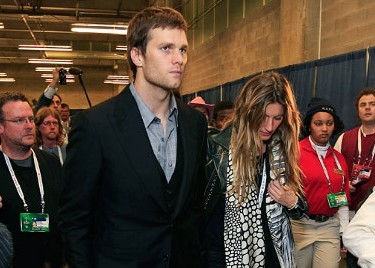 Image via ESPN
When Patriots quarterback Tom Brady lost his second Super Bowl to the Giants in 2012, nobody took it harder than his supermodel wife Gisele Bundchen.
She was recorded in the minutes after the game railing about the Pats' receivers inability to catch the ball, insisting Tommy Terrific couldn't do it all on his own.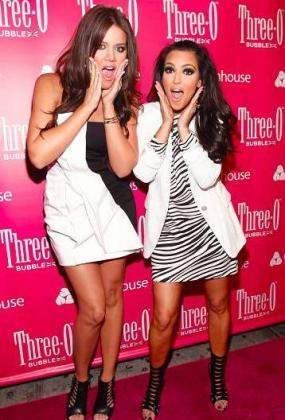 The Kardashians have seemingly thousands of different reality shows and business ventures which make escaping them entirely almost impossible. What I wouldn't give for a terrorist attack at the Kardashian compound.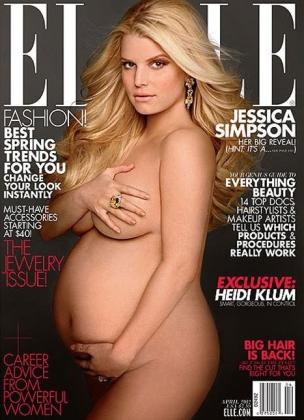 Image via Elle Magazine
As much as I hate the Kardashians, at least none of them were pregnant and naked on a magazine cover in the last year.
Before finally giving birth in May 2012, Jessica Simpson was pregnant for about five years and there was no detail about her pregnancy that was too disgusting to share with the media.
Image via Playboys
Playboy Playmate Jaime Edmondson has only been a WAG for a couple of months and she almost squeaked by to take the WAG of the year honors. The shapely redhead was thwarted by...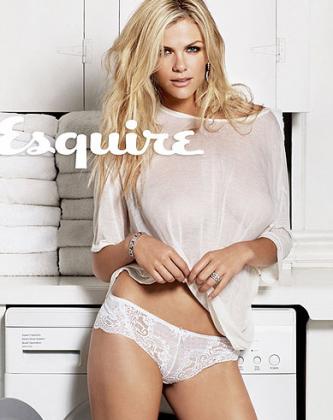 Image via Esquire
Mrs. Andy Roddick herself, Brooklyn Decker. The delightful Decker has been one of the sexiest, successful and buzzed about WAGs in sports for years. A successful model, she's nabbed the cover of the Sports Illustrated Swimsuit Issue and is one of Victoria's Secret's sexiest Angels.
In 2012, Decker began her transition from model to legit actress and is starring in two of the summer's most highly anticipated films: Battleship and What to Expect When You're Expecting.
Which is a pretty good thing because we know her husband career has been in the toilet since peaking about a decade ago.