The All-Motorsport Power Rankings: Week Three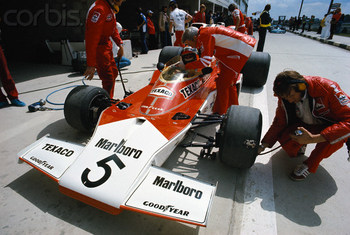 Cover Photo this week is the late Teddy Meyer, bending over Emerson Fittipaldi in the car.
If you don't know who Teddy Meyer is, I suggest you do what I did and read some of the articles produced in the past few days, and realise just how much of modern F1 we probably owe him.
We've been a bit light on actual racing this week, so I've been forced to include rally drivers.
15. Juan Montoya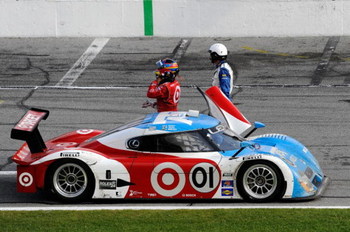 So, you were a bit right to moan about the Porsches after Daytona.
Still doesn't mean I like you
14. Ron Dennis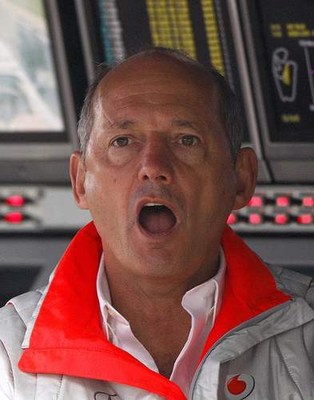 Ron to join Anthony Hamilton in "Annoying Hangers–on" group and trail around after McLaren F1 team.
13. Danica Patrick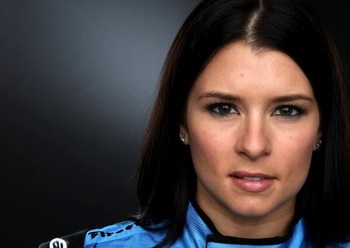 Danica's in the rankings and she's only changed her race strategist. I told you I was desperate this week.
12. Valentino Rossi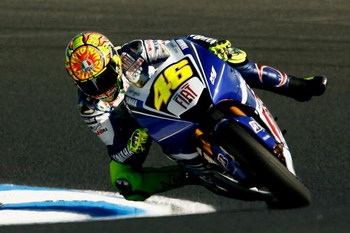 Rossi's publically said he won't switch to rallying any time soon.
So that's one less rally driver to bother the rankings.
11. Dave Blaney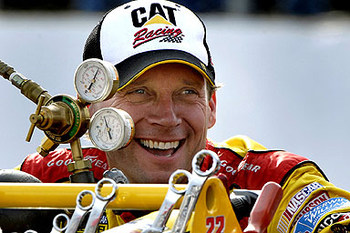 A bitter–sweet week for Dave. Firstly he mourns his father (and dirt racing legend) Lou Blaney, then he bags himself a Sprint Cup ride with Prism Motorsport for the season.
10. Brian France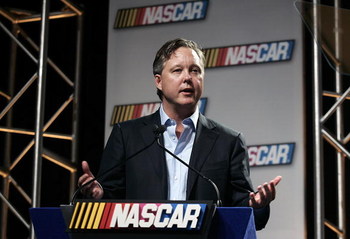 So, you're concerned that taking wins away from cheaters and awarding it to someone else might "confuse" your fan base?
So between all the sell outs, mergers and personnel changes over the off season, and having a rule book so flexible it must be written in sand America must be littered with NASCAR fans lying in ditches with their brain seeping out of the ears.
9. Mike Gascoyne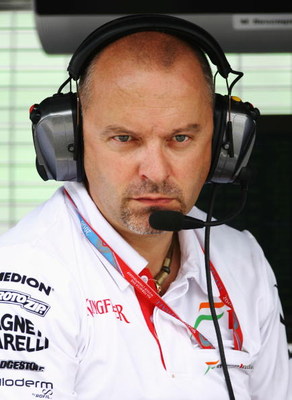 Gascoyne sues Force India for £2 million, denies intention to buy old Audi R10s.
8. Dave Richards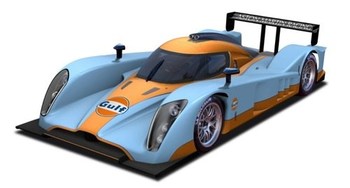 In one unveiling Dave is mostly responsible for starting my childish excitement about Le Mans this year. If I'm like this now, what am I going to be in June?!
He's the head of Prodrive and Aston Martin by the way.
7. Gareth MacHale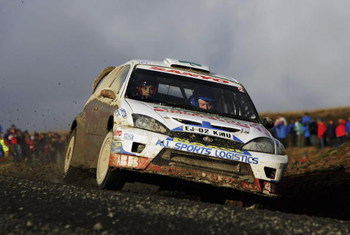 I don't care he didn't even finish the rally! In a several year old privateer Ford Focus he was fighting way above his weight with the manufacturers' entrants. Ford, Citroen, give the lad a drive!
6. John Andretti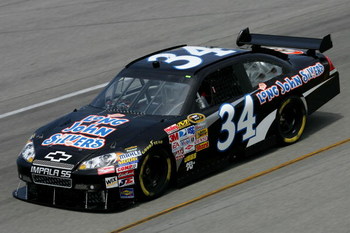 Andretti has signed to run Daytona for EGR. NASCAR broadcasters dust off Andretti family tree to explain how John is related to Marco, and presumably where the talent went.
5. Sebastien Ogier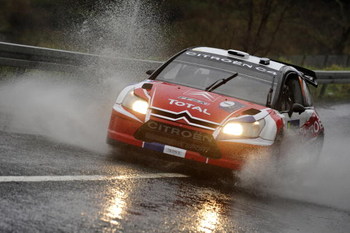 Only a week after winning the Monte in an IRC car, Ogier jumps into only his second rally in a proper WRC car and comes away with a 6th place.
4. Scott Dixon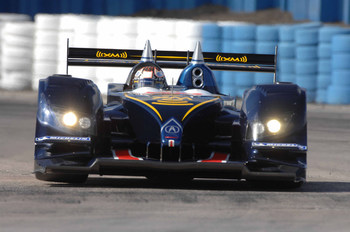 Sebring! Well, the winter test at least. In the brand new Acura P1 car for De Ferran Racing Scott topped the time sheets on the third and final day of the test, but lost out overall to....
3. Simon Pagenaud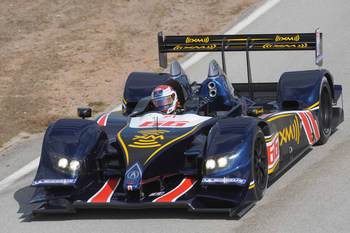 .....Simon Pagenaud! The CCWS exile seems to have found his new home in the ALMS, topping the day 1 and 2 time sheets and setting the overall fastest time of the week, reportedly faster than last years' Audi R10.
Sebring!
2. Mikko Hirvonen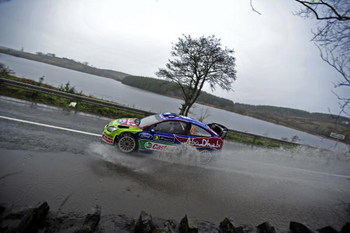 The only man who could hold a candle to Loeb's stage times all weekend, taking the fastest times in five stages, and doing wonders for his cardio-vascular fitness man-handling his car round stages with no power steering.
1. Sebastien Loeb
Seb's Postcard from Ireland.
Salut!
Rallying est facile! Les autres drivers est rubbish, either crashez en ditch or la telegraph pole!
Citroen est 1-2 en rally, et me est 1.
Le weather est bien pour canards!
Seb x
Keep Reading