25 Ways You Know You Are Obsessed with MMA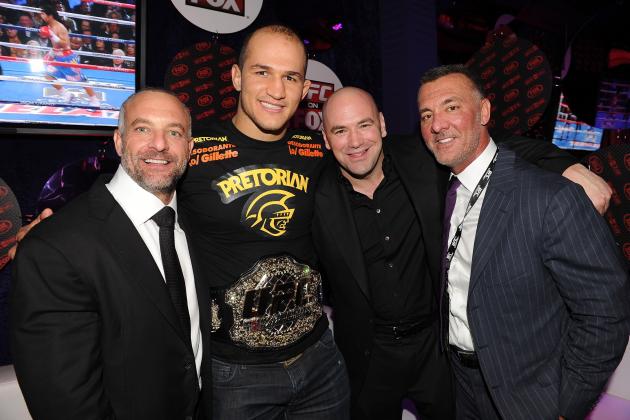 Jason Merritt/Getty Images

Take it from a lifelong sports fan: MMA is the easiest sport to get obsessed about.
I love football, baseball and basketball as much as the next guy, but my love for those sports grew from a lifetime of watching them on television. My love for MMA grew above and beyond those sports—with the exception of football—in less than a decade.
The sport's easier to understand because everyone gets fighting. Its electrifying knockouts and smooth submissions on the ground draw the fans in, and then they start to appreciate everything that sets up those knockouts and submissions. At least that's what happened in my case.
And once you're hooked, there's no turning back. It's almost a lifestyle change, and you find yourself doing things you thought you'd never do.
Such things can be seen in this slideshow, as these are 25 ways you know you're obsessed with the sport.
Begin Slideshow

»
I'm convinced that Facebook prelims are the greatest thing ever created when it comes to combat sports.
I mean how spoiled are we that we get to watch every single fight taking place at a UFC event?
I remember I caught myself getting angry that I couldn't watch the first prelim on UFC 144 because my computer was messing up, and I had to remind myself that missing one fight won't be the end of the world.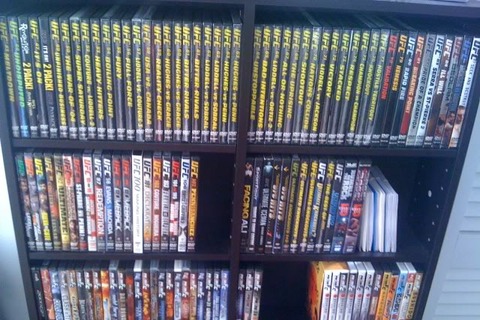 Sherdog
I'm a big fan of collecting DVDs, but I would be lying if I said I had more movies than MMA DVDs.
Much like the picture above, my shelves are full of old UFC and Pride DVDs.
It's a collection that I'm quite proud of, and every now and then, it's fun to pop those suckers in and relive those great fights.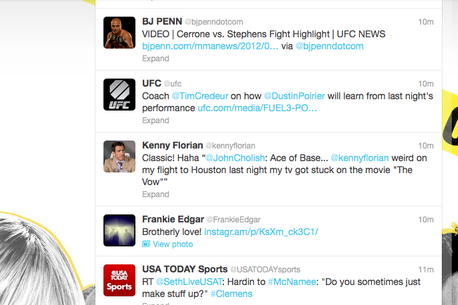 Twitter is a perfect way to interact with your favorite fighters.
From guys like Kenny Florian to Mark Hunt to Pat Barry, there are some great fighters out there that tweet nothing but gold.
As you start to like the sport more and pick your favorite fighters, it's always fun to follow them on Twitter and learn more about their personalities. Pretty soon your feed will be over-run with nothing but tweets from fighters though.
The most overused phrase in MMA history has to be Nick Diaz's patented, "Don't be scared homie."
In a world that has more and more people trying to be more "gangsta," sayings that make you sound like you're straight out of the hood get repeated quite often.
This is the case with Diaz's words for K.J. Noons at an Elite XC event. The saying took on a life of its on, and when you're trying to act hard, who better to emulate other than Diaz?
If you like to drink while you watch the fights, you have to play the UFC drinking game.
Most of you who do drink, watch fights and are reading this right now have probably already played the game before.
UFC personality Joe Rogan once told a story on his podcast about UFC announcer Mike Goldberg having to go to the bathroom a lot during the fights. Every time he goes and he's not back for the fighter entrances, Rogan will do the talking for a while, and that's your cue to drink.
Many people remember Steven Seagal for his movies, but MMA fans remember him for something else.
This is the guy that says he taught Anderson Silva how to perfect the front kick against Vitor Belfort, and Seagal basically took most of the credit for Silva's victory.
The whole persona of him with his yellow safety glasses is hilarious in its own right. But the fact that something magical happens every time he's in Silva's or Lyoto Machida's corner has made him somewhat of a legendary figure in MMA, for good or bad.
Every time I go into the office on Mondays, you better believe I have "The MMA Hour" playing.
One of the best journalists in the business, Ariel Helwani, has big names on his weekly podcast every Monday, and it's simply can't-miss for MMA fans.
From crazy interviews with Chael Sonnen to Anderson Silva live in his studio, the "MMA Hour" delivers good action every week, and if you're a true fan of MMA, you can't help but watch.
Can we all just say thank God for "NicktheFace?"
This guy puts together the best promo packages out there, and his hype videos always bring my excitement for the fight to another level.
I'd also like to say that his "Silva vs. Sonnen 2" trailer embedded in this slide is the greatest hype video I've ever seen for any sport.
Okay maybe this hasn't happened to everybody, but I'm guilty of this one.
Just one day I found myself urinating and thinking, "How in the world does Lyoto Machida and his dad drink this?"
If you don't know the legend of Machida drinking his own pee, watch the video and you'll see his father drink a fresh cup on the spot.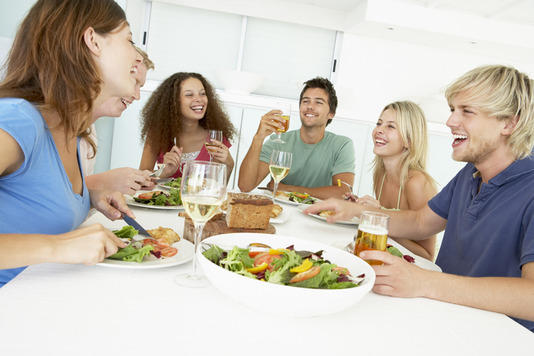 mylalifestyle.com
Being obsessed with MMA and having friends that don't feel the same way that you feel can be rough.
This is the story of my life. Most of my friends could care less about MMA and the UFC because it just doesn't appeal to them.
Because of this, they'll want to go out and eat on a fight night, and I have to explain to them that there's just no way I'm missing the fights. An argument usually ensues.
It's hard being a UFC fan and not having Fuel.
Trust me, I know this first-hand. Any time there's a fight on Fuel, I try to hype up the fights as best as I can to a friend who has it, and then I simply invite myself over.
Hey, you have to do what you have to do to see the fights.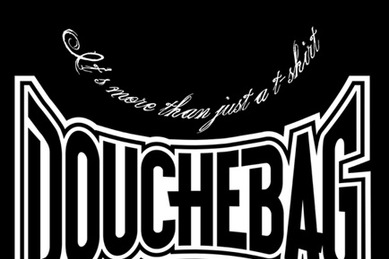 douchebagshirt.com
Nothing against Skrape, Punkass or Charles "The Mask" Lewis (God rest his soul), but Tapout has become the attire for the "wannabes."
It's like when you go out and you see a guy wearing a Tapout shirt with a pencil thin shaved beard and mohawk, and you just can't help but make fun of them.
My favorite is when you ask them who their favorite fighter is, and they more than often reply with Chuck Liddell. Then you can't help but say, "Oh really, I heard he's got a fight coming up."
Many MMA fans have different opinions about Dana White, but we can all agree that the man tells it like it is.
If there's a quality that I appreciate most in people, it's when people keep it real, and you never have to worry about White feeding you crap.
After seeing guys like NFL commissioner Roger Goodell cater toward player safety for the overall public image of the sport, I can't help but admire White's brash, tell-it-like-it-is demeanor.
There has never been a better trash talker than Chael Sonnen in MMA history.
As if he's cutting a promo in a WWE ring, Sonnen spits nothing but gold on the mic, and his interviews are usually worth a second watch.
Such lines like "He has a black belt from the Nogueira brothers, which is like getting a toy in your happy meal" never get old.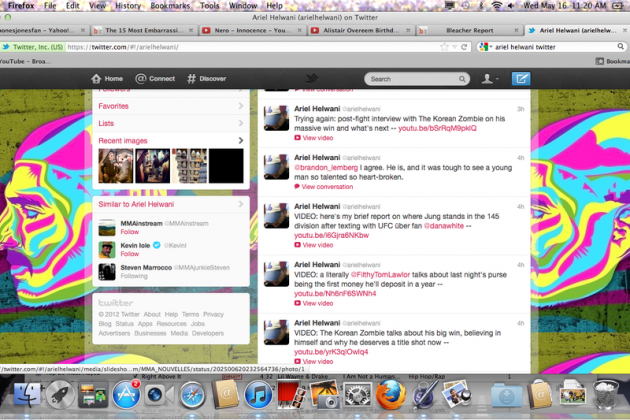 If you're an MMA fan and you don't follow Helwani on Twitter, something is wrong with you.
Helwani has become White's go-to man when it comes to the media, and Helwani is usually always breaking news on his Twitter.
If you want to know the latest news and watch great interviews with the biggest superstars in the sport, Helwani's Twitter page is where you need to be.
This is when you know you're hooked.
What straight man wants to watch other dudes undress and step on a scale? The same straight males that know the fight begins after they get off of the scale.
You can tell so much from a stare-down. Sometimes the fights are won there, because if you give your opponent any reason to believe that you're doubting yourself, they will pounce on it.
And considering the fact that the UFC has had some pretty epic weigh-ins over the years, you would be better served not to miss the stare-downs.
I'm not the best speller in the world, but you better believe I can spell Nogueira.
Often times when you're writing stories about athletes, you'll have to go and double-check the spelling for names a lot.
That's never really happened with me for Nogueira. How could I misspell it after Antonio Rodrigo and Antonio Rogerio's legacies in both the UFC and Pride have been placed on a pedestals for years?
We've all looked in the mirror and contemplated this.
Brian Ebersole's "arrow of doom" defines him as a wild man, and you better believe he backs up that assumption with crazy cartwheel kicks in the cage. So why wouldn't you want to shave an "arrow of doom" in your chest?
I'm not saying I have, but it's certainly crossed my mind. Okay, maybe I have.
UFC pay-per-views acquire a lot of DVR space.
You have to order the fight in high-definition, and once you order the fight, you have to record it on your DVR and deleting the events is just simply not an option.
Because of this, you have little to no room to work with on your DVR. It's a struggle.
As UFC fans, how often do we say the initials GSP for Georges St-Pierre?
Quite often, so I shouldn't receive insults when I accidentally mix up the letters when calling for my GPS.
This actually did happen as I called it the GSP, and you better believe I had a tough time getting people off my back for that one.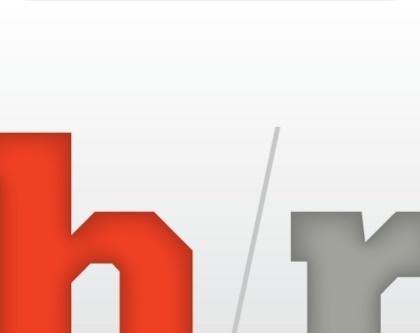 Bleacher Report is the place to be for all of the latest breaking news and opinions surrounding MMA.
Who doesn't like to read these lists put out by b/r and either criticize or praise the writer? That's where the debate begins and because we're all made differently, we all share different opinions.
That's what makes this website great, and it furthermore gets me excited for events when knowledgeable fans are having arguments as to why which fighter will win an upcoming bout.
We all have problems remembering things for school.
That's why I've always tried to relate math and science to sports so I can help memorize what I need to remember.
In this case, I used Frankie Edgar's chin and iron-like jaw to remember the symbol for iron which is Fe.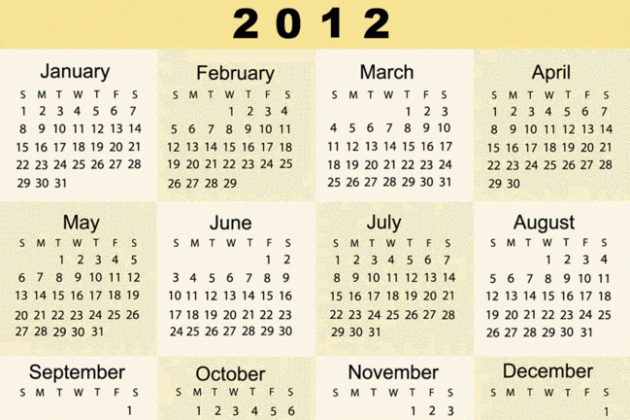 calendarprintable.us
I can remember fight dates easily, but I can't remember anyone's birthday.
It's sad I know, but that's just the way my brain works, and I'm sure most of you are the same way.
Heck, when someone asks me what's today's date, I usually subtract days from the next upcoming fight date to let them know. Yeah, it's that bad.
Technology is great, isn't it?
It's especially great when you can use your iPhone to download multiple MMA apps that will keep you up-to-date on the latest breaking news like Bleacher Report's Team Stream App.
As a hardcore MMA fan, more than likely you have multiple apps that help you follow the sport.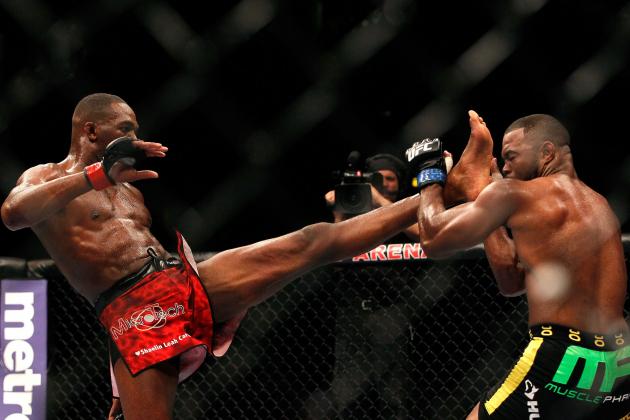 Kevin C. Cox/Getty Images

You truly learn something about yourself when you spend $55 on a UFC PPV to watch by yourself.
With the UFC putting on great PPV cards, skipping one just isn't an option, and when you have only a few friends that truly like the sport, I've had to buy PPVs and watch a few by myself sometimes.
Heck, it's gotten to the point for me that I buy every PPV, and those of my friends who don't even like MMA will come over and hang out while I watch the PPV.
It's something that doesn't bother me because I know they don't enjoy it like I do, because this sport means so much to be. I guess you could say I'm obsessed.