LaGarrette Blount and 3 Ticking Time Bombs Waiting to Explode This NFL Offseason
May 16, 2012

Ezra Shaw/Getty Images
With the NFL draft and bulk of free-agent signings behind us, several returning players will be fighting to keep their jobs when training camp rolls around. 
Here are four situations that could take a turn for the worse as the season approaches.
LeGarrette Blount, Tampa Bay Buccaneers
Blount went from being undrafted free agent to starting running back for the Tampa Bay Buccaneers, but now it appears he has played his way out of a job. Blount ran for 1,007 yards in 2010, but went backwards in 2011 with only 781 yards on the ground. In addition, he has never established himself as a legitimate every-down back who can help on passing downs. 
The Bucs obviously don't believe in Blount as the starter, as they traded back into the first round of the draft to select Boise State back Doug Martin. Martin is widely expected to be the team's starting running back in 2012, as he is a versatile guy who can do all the things Blount can't. 
The 25-year-old Blount already complained that he didn't want the team to add another running back in the 2012 draft, and I have a feeling he isn't going to be happy about losing his job. This situation will likely become combustible sometime around training camp, and I expect Blount to either blow up or demand a trade.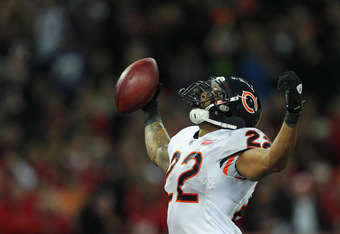 Streeter Lecka/Getty Images
Matt Forte, Chicago Bears
The Bears have screwed this situation up from the start and Forte is clearly not happy. Last season the 26-year-old running back didn't hold out, and instead played while the Bears and his representatives worked on a long-term deal. The two sides were never able to come to terms on a contract extension. 
This offseason, the Bears slapped the franchise tag on Forte, meaning he will make $7.7 million in 2012. Then they went out and signed Michael Bush to assist in the backfield. That didn't sit well with Forte, who took to Twitter to express his displeasure.
Yahoo! Sports' Jason Cole believes this situation is going to get ugly and I agree. Forte is probably going to hold out this time around.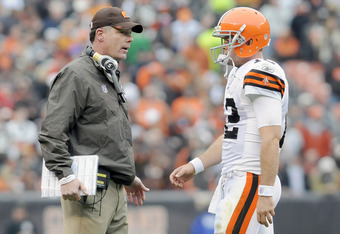 Jason Miller/Getty Images
Colt McCoy, Cleveland Browns
Colt McCoy can't be happy. After the Browns expressed confidence in him as the team's starting quarterback, they used one of their first-round picks to select Oklahoma State's Brandon Weeden at No. 22 in the draft. Head coach Pat Shurmur is now claiming no promises were made to McCoy and the team reamins noncommittal on his future. 
After two seasons as a starter behind a terrible offensive line with virtually no legitimate offensive weapons, McCoy has the right to be frustrated. Instead of focusing on building up the team around him, the Browns gave up on him.
Clearly the Browns expect Weeden to be the starting quarterback in 2012, which means McCoy may be without a roster spot, since Seneca Wallace is an experienced backup. I expect McCoy to demand a trade or at least sulk through training camp.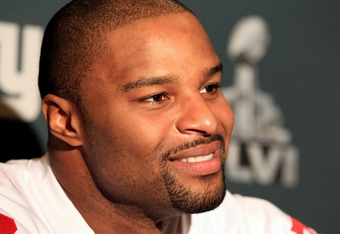 Scott Halleran/Getty Images
Osi Umenyiora, New York Giants
I'm not sure Umenyiora can be referred to as a "ticking time bomb" because he may have already exploded. The Giants and the 30-year-old defensive end are having serious problems working out a long-term contract and Umenyiora has already taken the feud public.
The two sides don't look like they are anywhere near working out a long-term deal and, like with Forte, the situation has already gotten ugly. I think the Giants will look into trading Umenyiora as the season draws closer. 
With Jason Pierre-Paul and Justin Tuck already on the roster, Umenyiora isn't a necessity. The Giants don't need the headache that Umenyiora has become, and I would be surprised if this doesn't become even more volatile as training camp gets underway.