WWE: 10 Superstars Who Will Make a Big Splash Before WrestleMania 29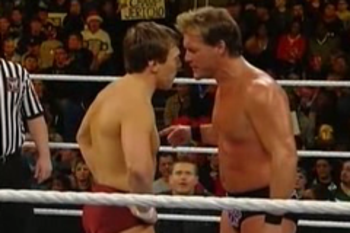 The WWE finally seems to have acknowledged the responsibility to build new stars for the future.
The lengthy "Super-Cena" reign has seemingly come to a close, as they acknowledge the importance of the stars of tomorrow.
After much deliberation, soul-searching, and acknowledgment of past patterns, I have compiled a list of Superstars who may (or may not) be the stars of the future...or at the very least, come to be the Superstars that define this coming year, leading up to WrestleMania 29.
It should be acknowledged first and foremost that I have likely come into this whole ordeal with a great deal of personal bias.
With that said, I have seriously analyzed the styles and how they will fit into the whole to make for a great introduction or re-introduction to a wrestler, who has all the promise in the world to be a top-tier face (or heel) of the company.
If you agree or disagree, feel free to sound off in the comments; I will respond to your questions, concerns, and feedback to the best of my ability.
This article has been a long time coming, and I feel that it's finally legitimate as a solid slideshow.
With no further ado, we will be moving on to the honorable mentions:
Honorable Mention No. 1: Abraham Washington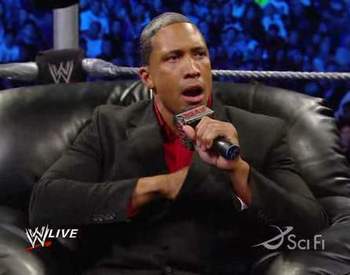 With the emergence of Paul Heyman as a mouthpiece for Brock Lesnar of late, it would appear that the managers and mouthpieces of yore are currently playing a tremendous role in the company.
While Washington's heel stable seems only to have currently snagged former tag-team champions Primo and Epico, with great interest shown by Mason Ryan, it has all of the potential in the world to become a huge thing in this coming year.
Rumors intimate that Ryan may appear as a bodyguard for Swagger and/or Ziggler, two wrestlers with quite the background in the company; both have managed to challenge for titles and have come away with a World Title at one point.
While Washington does not seem interested in being a performer in storyline, (judging by his efforts to become a manager), it does seem as though he could potentially create quite the stable. If Swagger and Ziggler were to sign over to Washington, it could spell the resurgence of the stable.
In the coming year or so leading into WrestleMania 29, it could become quite the stable indeed.
I doubt it will be of the status of the NWO, but it should eclipse the Nexus in importance.
Look to see a lot more of Abraham Washington in the future.
Honorable Mention No. 2: Kassius Ohno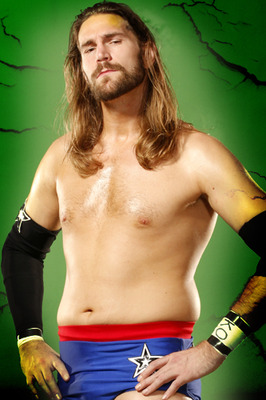 His currently still being in FCW lands him in only an honorable mention slot, although his overall abilities lead one to believe that he will be a top-tier talent in the very near future.
Kassius Ohno, perhaps better known to smarks as Chris Hero, has everything it takes to be a legitimate contender in the WWE.
His current gimmick of winning matches by KO (Note: The initials of his name) could prove to be his proving moment in the WWE. It's something new and exciting, and his overall abilities very well should speak for themselves.
His ties to current WWE Champion, CM Punk, also shouldn't hurt.
10. Ryback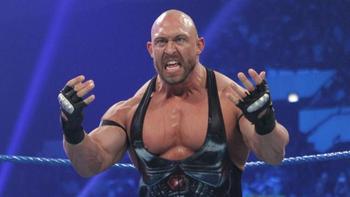 "Goldberg" chants notwithstanding, it would appear that Ryback has quite the future ahead of him.
While currently doing what has been typical WWE protocol for new talents of late, i.e. destroying jobbers, Ryback has managed to maintain a degree of intensity and passion that should elevate him to no less than the midcard scene in the coming year.
His insistence following matches that the WWE "feed him" serves only to legitimize his future place as a solid monster.
While "borrowing" much of his moveset from the aforementioned Goldberg, Ryback's moderately superior athleticism and vastly superior charisma seem to eclipse that of the earlier wrestler.
9. Zack Ryder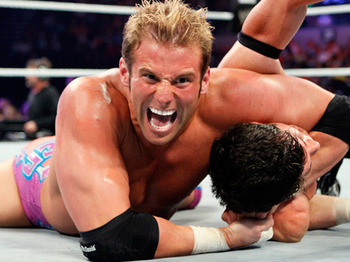 Having been buried upon numerous occasions in the past year, it seems futile for "Long Island Iced Z" to continue fighting. But continue fighting he does.
Losing the United States Championship was unfortunate at best, but his awareness of social media has not left him completely incapacitated.
Look for Ryder to make a solid run for a mid-tier title in the very near future.
"Woo, woo, woo: You know it."
8. Sin Cara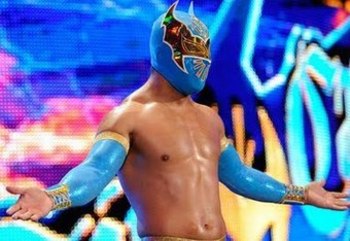 In spite of debilitating injuries, Sin Cara has been capable of selling merchandise like nobody's business.
While I firmly believe that his injuries may, in part, be blamed by the WWE stupidly making the lights low and purple for his matches, Sin Cara has still managed to impress.
With legitimate lighting and a clean bill of health, there's no reason that Sin Cara shouldn't dominate upon his return in the mid-card.
With that said, my low opinion of WWE's current creative decisions leads me to believe that they may set him up for failure (injury) once again.
If it weren't for that, he would potentially appear higher on the list.
With safe and healthy booking, however, he could potentially be something very big and very important upon his return.
7. Kofi Kingston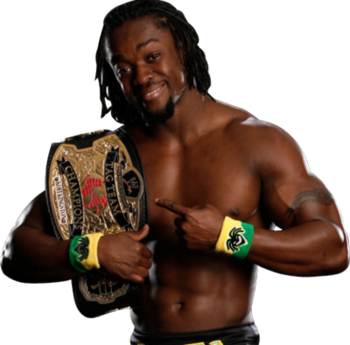 Kofi, to me, is almost an enigma at this point.
While not the most proficient as far as technical wrestling goes, Kingston has managed to impress with sheer athleticism and excitement.
Unfortunately, his mic skills have not been up to par, and his current holding of the Tag Titles with lack of promos has been indicative of this fault.
He has, however, put on very solid matches with such top-tier talents as Chris Jericho. If Kingston were to develop more of a personality and ability to connect with fans on the stick, there's no reason he shouldn't be in contention for titles above the Tag Division.
I expect that he's currently working on this, and based on his strong showing in the Royal Rumble, wouldn't count him out of future title contention.
6. Dolph Ziggler
He's got the look, he can talk proficiently, and his in-ring ability is up there with the best of them at present.
Unfortunately, however, he's being held to the tag division, with the potentially more in-ring proficient Jack Swagger, and he's being made to job for Brodus Clay.
While Brodus Clay may not be the best in-ring performer out there, he has managed to eclipse Ziggler in charisma, although not by much.
His burial, in spite of challenging for World Titles, is quite disheartening, but he's the real deal. Expect to see a lot more of him in the very near future.
5. Antonio Cesaro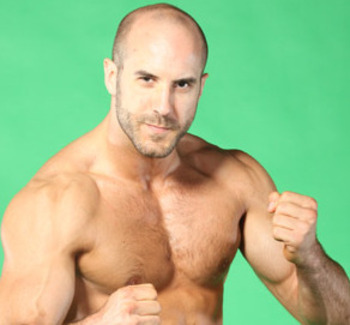 This fellow, better known to those (like me) who have been following him, is better known as Claudio Castagnoli.
While currently not engaged in anything especially significant, he appears to have been being built up as being quite the competitor.
I imagine that they'll use the Aksana/Teddy Long angle to elevate him, but it's a well-deserved angle in that respect; he's that damn good.
This Swiss-born wrestler should easily have a good time of it, challenging in the coming year with talents leading up to Sheamus or Randy Orton.
Absolutely look to see a lot more of him in the future.
4. Damien Sandow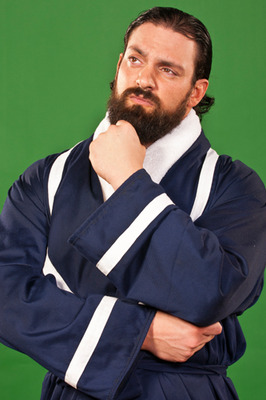 Damien Sandow (formerly Idol Stevens) is a guy I have watched quite frequently.
While he was initially relegated to the tag division, Sandow apparently had been building the ability to handle the microphone and come off as a legitimate singles competitor.
For evidence of this, check out FCW matches between Sandow and Tyler Black, or between Sandow and Richie Steamboat.
His near-unparalleled ring psychology, and his ability to use his environment to his advantage have pushed him to the top four on my list.
His Rolling, One-legged Boston Crab is also enough to bring a tear to Lance Storm's eye.
He is the real deal, and he will be treated as such in the very near future.
3. Wade Barrett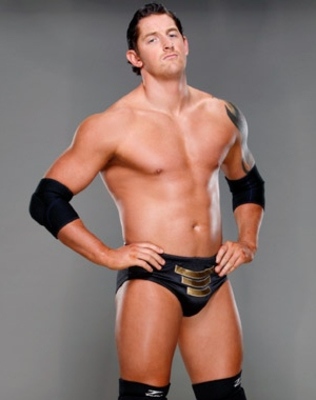 While having been injured, Wade Barrett is one of the most important and under-lauded talents in the company.
His British brawler style of wrestling is not exceptionally commonplace in the modern age, but any fans of William Regal (or of solid wrestling in general) should be able to see his importance.
While not having held a World Title, Barrett has been nothing but solid, and should never be under-estimated. His solid move-set and overall look has cemented him as nothing less than a top-tier talent.
2. Cody Rhodes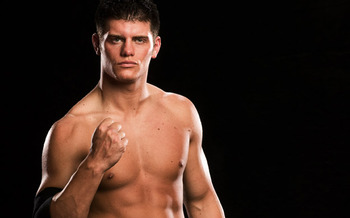 This is fairly obvious.
If anyone were to take a mid-tier title holder and elevate them to the main event, nine times out of 10, they'd pick Cody Rhodes.
When he first started, it appeared as though Baby DiBiase had a lead on him. Cody, however, has developed excellent mic skills to accentuate his in-ring abilities, and is a legitimate contender for a major title within the next calendar year.
Look for him to drop the Intercontinental Championship in the next few months, only to begin to contend for the more lauded titles. Baby Rhodes is the real deal.
1. Daniel Bryan
He has already held a World Title, and should not be on this list according to many standards. I, however, believe that Bryan has only begun to scratch the surface of what he's capable of in this company.
With the "Yes!" chants occurring on behalf of a solid heel character, the heat he's capable of receiving, and the sheer mastery of wrestling he's displayed, Daniel Bryan is nothing short of a breath of fresh air.
Excepting Lesnar and Jericho, whose reigns seem only to be intermittent, expect for Bryan to emerge as the company's top heel within the year, and expect for him to stick around for quite some time.
Keep Reading