One UFC Fighter from Each Division to Watch in 2012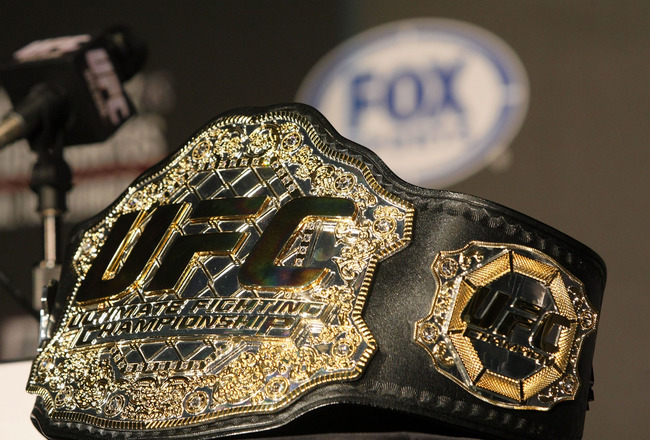 Victor Decolongon/Getty Images
The UFC is the fastest growing sport in the world. Its athletes are highly conditioned martial artists who compete at the highest level of the sport. In each weight class there are certain individuals that embody exactly what a mixed martial artist is. Whether it's a knockout, submission, or just a fantastic fight, these guys show up to fight and deliver each and every time. In the following slides, I give you my picks for a fighter from each division to watch in 2012.
Flyweight to Watch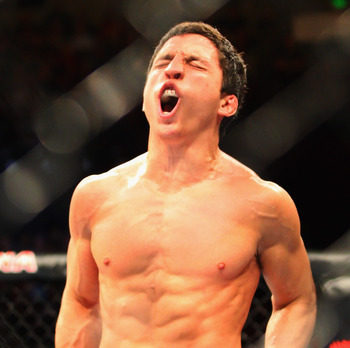 Mark Kolbe/Getty Images
Lightning fast hands. Knockout power. A dominating force who can stand and bang with you or wrestle and submit you just as easily. A man with many nicknames that include Joe B Wan Kenobi, Rocky Baljoa, The Whirling Dervish, and my personal favourite, The Beefcake. As a finalist in the UFC flyweight tourney after defeating Yasuhiro Urushitani, Joseph Benavidez gets my vote as the flyweight fighter to watch for in 2012.
Bantamweight to Watch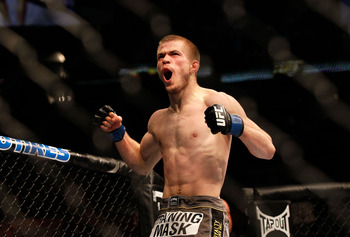 Kevin C. Cox/Getty Images
Mayday!!! Mayday!!! Michael McDonald is coming. He is quickly climbing the ranks in the UFC's bantamweight division with knockouts of Alex Soto and Miguel Torres. He's 15-1 overall is currently undefeated in the UFC. Did I also mention he's only 21 years old? Those factors make Michael McDonald my bantamweight fighter to watch in 2012.
Featherweight to Watch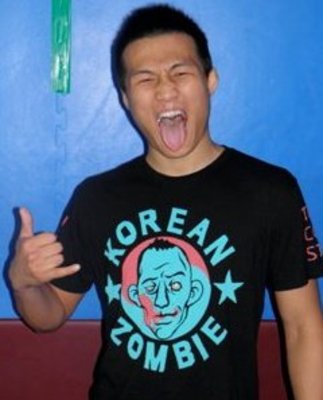 I'll be the first to admit that I thought Chan Sung Jung was in over his head before facing Dustin Poirier. Maybe he heard me say that and decided to turn in a career defining performance that ended in Poirier going to sleep with a d'arce choke. That makes it three amazing performances in the UFC for the Korean Zombie and who should get a shot at whoever wins the title fight between Jose Aldo and Erik Koch. He's proven himself worthy with his combo of vicious strikes, completed with his ability to always throw up submissions to finish an opponent. That's why he's my featherweight to watch in 2012.
Lightweight to Watch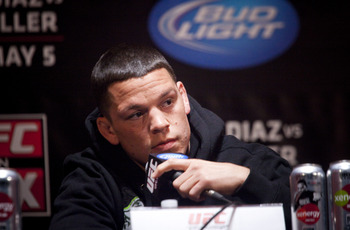 Michael Nagle/Getty Images
This was far and away the hardest pick for me to make. The lightweight division is stacked right now and choosing just one fighter was near impossible. I finally made the choice. No disrespect to all the the other lightweights like Donald Cerrone, Anthony Pettis, or Edson Barboza, but the fighter to watch for in 2012 is Nate Diaz. Diaz is looking more and more like a carbon copy of his older brother everyday. He is coming off of three straight wins, one by armbar, one by outclassing Donald Cerrone, and the most impressive, submitting Jim Miller for the first time in his career. Slick boxing and lethal submissions are why you should watch Nate Diaz in 2012.
Welterweight to Watch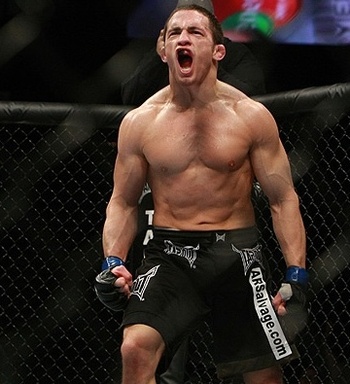 Simply put Jake Ellenberger is a monster. He's a tremendous athlete with bombs for fists. If you don't believe me ask Sean Pierson, or further back, Mike Pyle. You always have to be on your guard against Ellenberger because when he hits you, he hits like a truck. His record of 6-1 in the UFC speaks for itself. His next fight is against Martin Kampmann on June 1st for what I believe is the number one contenders spot after Condit and GSP finally throw down. Expect to see Ellenberger large and in charge in 2012.
Middleweight to Watch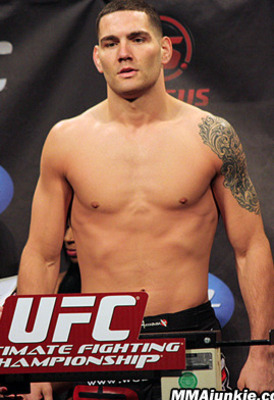 Undefeated 8-0 record. 4-0 record in the UFC. Chris Weidman is an elite middleweight with submission wins over Tom Lawlor and Jesse Bongfeldt. His most recent win was over Demian Maia on a fight he took on short notice. Chris Weidman has an elite skill set that will allow him to go far in the middleweight division. His next fight against Mark Munoz is his biggest challenge to date. If he wins the fight, look out, because Chris Weidman is rising fast.
Light Heavyweight to Watch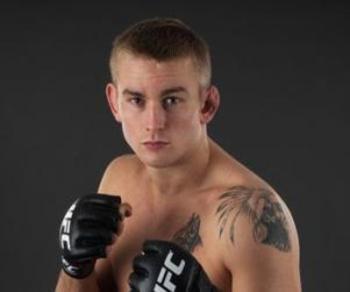 Jon Jones is running out of challengers in the light heavyweight division. Enter Alex Gustafsson who is coming off a win of his own over the always dangerous Thiago Silva. Gustafsson is a big light heavyweight at 6 feet 5 inches tall, and age is on his side as he is only 25. He's 6-1 in his UFC career and with another fight or two should be in line to face Jon Jones. He's got good boxing skills and excellent submissions to match. Watch out for Gustafsson as he continues to mature as a fighter in 2012.
Heavyweight to Watch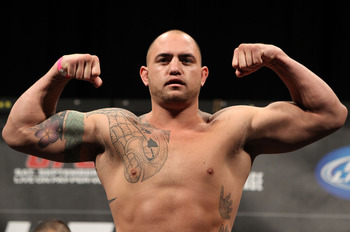 Travis Browne has definitely made a fan in me. He's got knockout power and as we saw at UFC 145, his submissions are coming along nicely as well. He's got great size at 6 feet 7 inches tall and has a wealth of experience in the UFC. He's undefeated in the UFC with one draw to the always tough Cheick Kongo. He trains out of a great camp at Jackson's and that should only help him become more of an elite heavyweight in the UFC. For these reasons Travis Browne is my heavyweight to watch in 2012.
Keep Reading