NBA Playoffs 2012: Power Ranking James Harden and the Best Sixth Men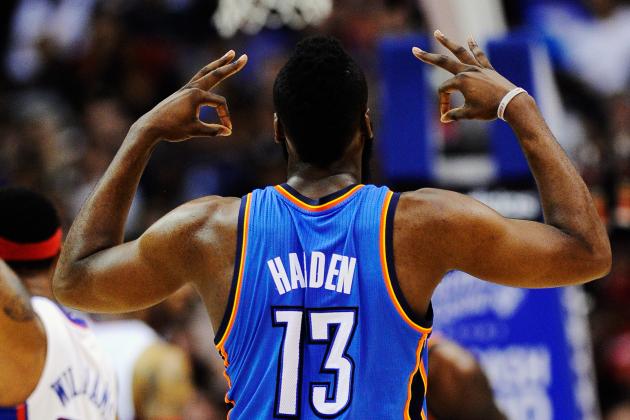 Kevork Djansezian/Getty Images

In the NBA, having a solid sixth man is becoming more and more important.
The second units are seeing more and more playing time as the starters wear down from the rigors of a compacted season.
Having a strong leader on that second unit is going to be key as teams try to make a title run.
So, with that being said, let's take a look at how the sixth men stack up for the remaining teams in the 2012 NBA Playoffs.
Begin Slideshow

»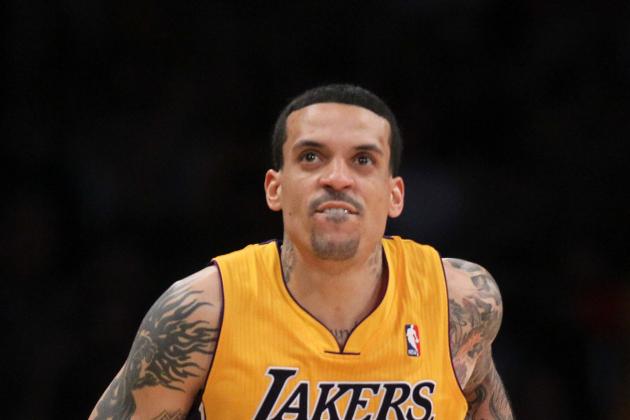 Jeff Gross/Getty Images

When Matt Barnes is your sixth man, you know your bench is not very good.
Barnes had some good years with the Orlando, but even then, he was not sixth man material.
The lack of depth on the bench is probably going to end up costing the Lakers this postseason.
At this point in his career, Kobe Bryant cannot single-handedly lead this team to a title without a strong bench.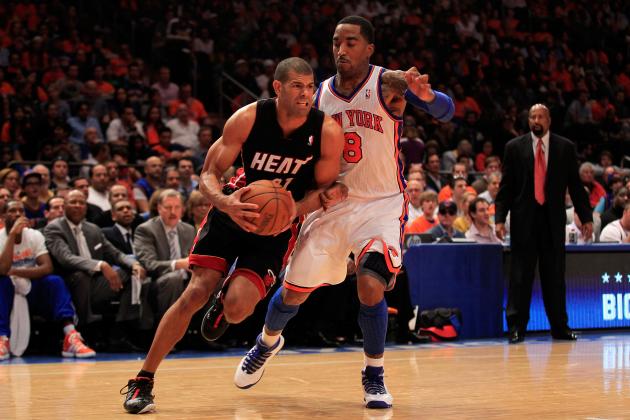 Chris Trotman/Getty Images

Shane Battier can still knock down the occasional clutch three or get a key defensive stop, but that's about it.
He is not the player he once was and is pretty much just trying to ride on Dwyane Wade and LeBron James's coattails to get a championship ring.
Much like Matt Barnes on the Lakers, Battier is the best player on a weak second unit.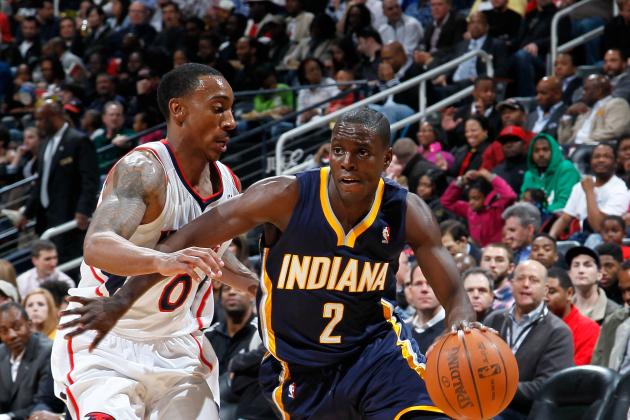 Kevin C. Cox/Getty Images

Collison used to be the starting point guard for the Pacers, but has since lost that role to George Hill.
But, Collison is still a scoring threat any time he touches the ball. He is a valuable asset on the second unit, alongside Leandro Barbosa and Tyler Hansbrough.
If he can step up during these playoffs and dominate the second unit of the Miami Heat, the Pacers just might advance to the Eastern Conference Finals.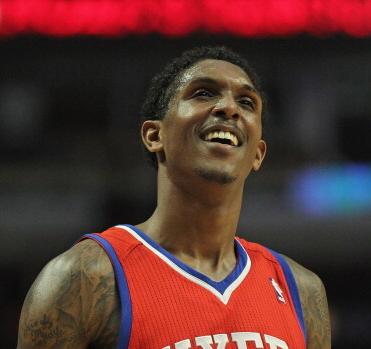 Jonathan Daniel/Getty Images

Williams averages 15 points and 3.5 assists off the bench for the 76ers as Jrue Holiday's backup.
He is not as dynamic as most of the players on this list, but he is very solid. He won't completely take over a game, but he is very reliable.
The 76ers are not going to win an NBA championship with him as their sixth man, but he can still be a valuable second unit player.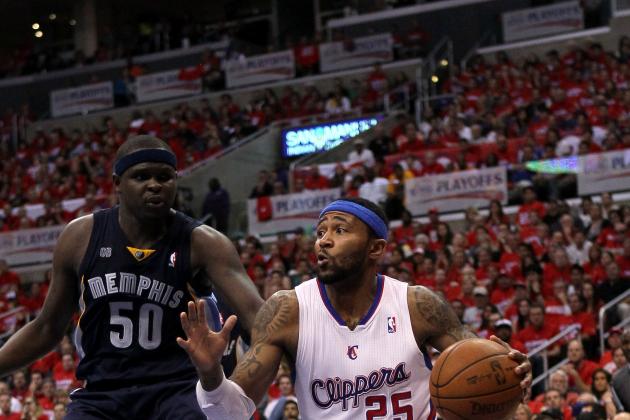 Stephen Dunn/Getty Images

Mo Williams has made several playoff runs in his career, mostly as LeBron James's second fiddle.
This year, he will not be asked to be the second best player on the team. He is a valuable asset coming off the bench on a team that features Blake Griffin and Chris Paul.
Playing Williams alongside Paul in crunch time makes the Clippers very dangerous for their opponents.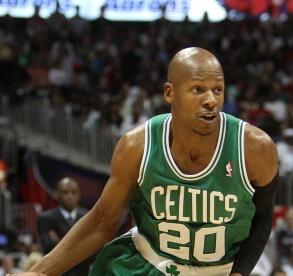 Mike Zarrilli/Getty Images

After the emergence of Avery Bradley, Allen unselfishly accepted a bench role for the Celtics.
Though he still gets more minutes per game than Bradley, he is a valuable addition to the second unit. He provides leadership and a scoring spark that the unit was lacking for most of the season.
No one in NBA history has ever been a better three-point shooter than Allen, so having him on the bench is a huge asset for Boston.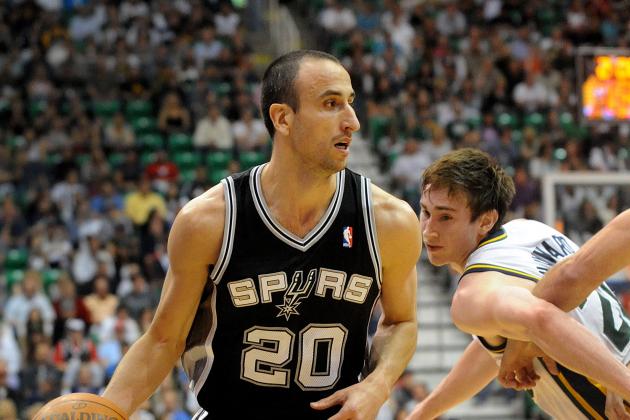 Steve Dykes/Getty Images

Ginobili is the third best player on the Spurs, behind Tim Duncan and Tony Parker.
He can absolutely take over games with his scoring ability or with his pinpoint passes to open teammates.
He is been a sixth man for a couple years now, with great success.
In crunch time, there are not a lot of teams who can matchup with Ginobili, Parker and Duncan. This could be the Spurs last run at a title with this core of players, so expect them to leave it all on the floor this year.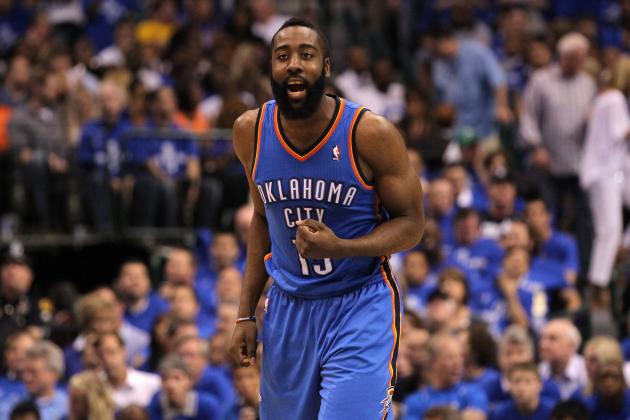 Ronald Martinez/Getty Images

James Harden is a no-brainer for the No. 1 spot on this list. After all, he did win the 2012 NBA Sixth Man of the Year award.
He is probably the third best player on the Thunder and is definitely the third best scorer on the team, behind Kevin Durant and Russell Westbrook.
The Thunder's second unit is in good hands as long as Harden is leading the way.
He will be playing with a vengeance against the Lakers during this round of the playoffs, trying to get back at Metta World Peace for a vicious elbow during the regular season.