NBC Los Angeles, Brad Richards' Fail Lead Bizarre Night in Sports Coverage
May 15, 2012

Nobody in Los Angeles knows what they Kings are, and the New York Rangers' Brad Richards had apparent bowel issues during his Game 1 matchup with the New Jersey Devils. 
The last couple of nights were great for fans playing What's Wrong with This Picture? I guess you could also say it was a horrible night for the media trying to be accurate. 
The future is now, people. Forget replicators, time travel or flying cars. I feel like we have already made it as a society simply for the fact that we can highlight when people screw up on this amazing Internet machine. 
Amazing. 
Here is the best from a night of failures and gaffes. 
Brad Richards' Game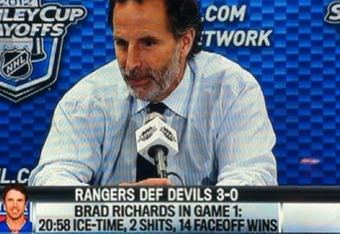 The New York Rangers took Game 1 with a 3-0 score in their Eastern Conference Finals series. Brad Richards didn't have too much of a say in the action.
I mean, he was on the ice for more than 20 minutes and did manage 14 face-off wins. However, I feel like he could have done so much more if he wasn't off taking poop breaks. 
While hockey games can run a little long, I find it amazing that Richards found the time to drop not one, but two deuces. 
They were so dramatic that the lower third producer just had to include it in the highlights. Huzzah. 
Lakers, Clippers and Some Other Team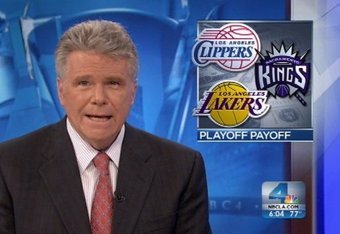 Having spent my life in Los Angeles, I can tell you that there are the Lakers, Dodgers and little else when it comes to what fans care about here. 
The Clippers are finally on the map, but it may be some time before the LA Kings can get noticed. Sure they may be the best eight seed in sport's history, but that hardly matters to the fair-weather Angeleno that looked up "Kings logos" for this screen shot. 
You have to be blind, lazy or some grand mixture of both to look at a logo that clearly has Sacramento emblazoned on it and think, "Whatevs."
If you have any media failures that you have spotted, send them here. These types of things make me beyond happy. 
Follow me on Twitter and we can party like it's 2012.