Nicklas Lidstrom and the 20 Best Defensemen of All Time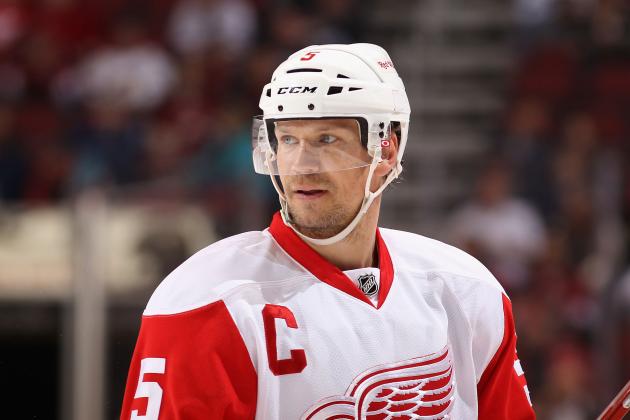 Christian Petersen/Getty Images

The NHL defenseman is not the most glorified player in the the league.
In fact, often the best defenseman is the player who doesn't get noticed when he is on the ice—the thinking being that the most useful defenseman is the one who keeps the opposition away from his goalie.
There are exceptions to that rule, as there have been defensemen who have changed the game with their ability to rush up the ice and score. Another example is the defenseman who every hockey fan would love to see anchoring the power play for the team they support.
What follows is a list of those blueliners who changed the game, as well as the players who simply excelled at the defenseman position.
Begin Slideshow

»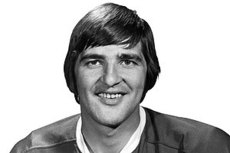 Longtime Montreal Canadiens defenseman Serge Savard was best known for his "Savardian Spinorama," a move he used to avoid approaching opposition skaters as he stood still at the blueline.
While the move was named after Savard, he first saw it used by his boyhood hero Doug Harvey.
Savard used the move to create time and space, which allowed him to accumulate 439 points during 1,040 regular season games, and during the playoffs, he added 68 points in 130 games.
Savard, a noted prankster during his playing days, also raised the Cup eight times as a player, while adding a Conn Smythe Trophy during the 1968-69 playoffs.
When Zdeno Chara was first drafted, he was not the player that he is today. He was a gangly young man who was the butt of many jokes, as he was seen more of a curiosity than a legitimate NHL player.
Chara began to develop his skills when he was traded to the Ottawa Senators from the NY Islanders at the 2001 entry draft. Chara then signed with the Boston Bruins as an unrestricted free agent for the 2005-06 season.
Today, Chara is recognized as one of the best defensemen and leaders in the game. Chara, 35, is in fantastic physical condition and should be a dominant force for at least a few more years, showing that first impressions are not always reliable.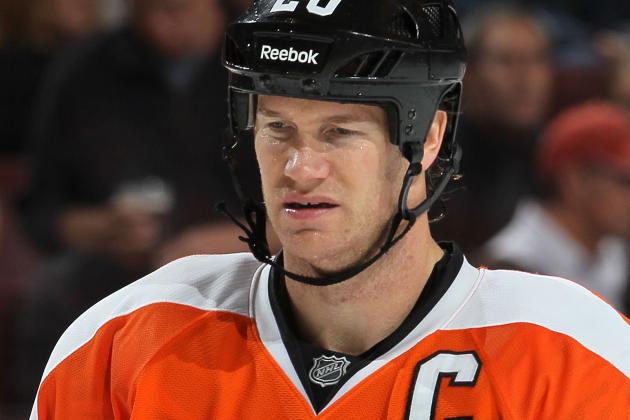 Jim McIsaac/Getty Images

When Chris Pronger was a young player, he liked to have a little too much "fun." A fact that led to his trade from the team that drafted him, the Hartford Whalers, to the St. Louis Blues.
Once a member of the Blues, Pronger developed into a fearsome competitor with a mean streak that some would say bordered on dirty.
Pronger has played in the Stanley Cup finals for three different teams, winning the Cup in 2007 as a member of the Anaheim Ducks.
Pronger missed the majority of the 2012 season due to concussions, but there is hope that he will return to the Philadelphia Flyers for the 2013 season.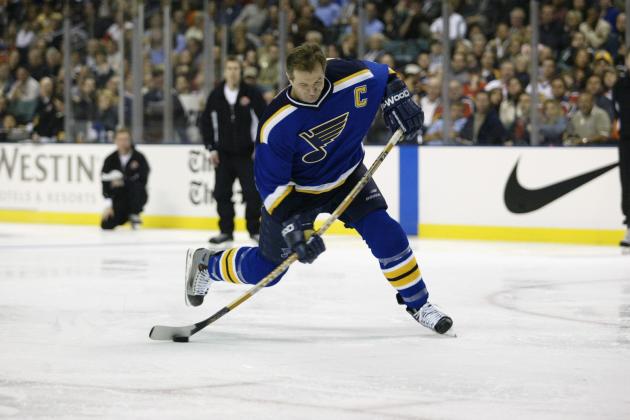 Robert Laberge/Getty Images

The phrase "wicked slapshot" can be visually defined by Al MacInnis.
Even though Zdeno Chara holds the current record for the hardest slapshot during the skills competition, in the minds of many, the all-time greatest will always be Al MacInnis.
MacInnis didn't deliver his heavy slappers under perfect conditions, and he blazed shots at the net whenever the opportunity arose, scoring 340 goals during 1,416 regular season games.
In case you think MacInnis was a one dimensional player, the much maligned offensive defenseman finished his career with a plus-373 rating, having just one minus season. (In his final campaign, he finished with a minus-1.)
If you poll NHL fans on who the greatest American born defenseman in NHL history is, odds are you will hear two names, Brian Leetch and a certain Chicago born defenseman who we will encounter later.
In his first full season with the NY Rangers, Leetch scored a career-high 23 goals to go along with 48 assists. That performance earned him the Calder Trophy as the NHL's Rookie of the Year, and the season was a solid indicator of how Leetch's career would play out.
His best overall season came in 1992, when he recorded 22 goals and 80 assists for 102 points and finished the season with a plus-25 ranking.
Leetch would retire after playing 1,205 regular season games, scoring 247 goals and adding 781 assists.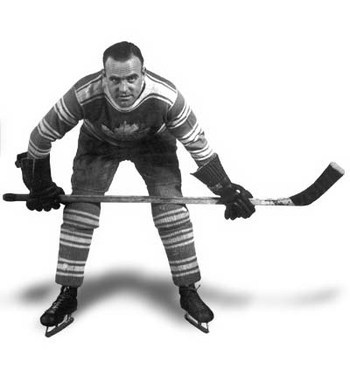 King Clancy may go down as the first superstar defenseman in NHL history. The undersized Clancy was a ferocious competitor who earned two Stanley Cups while playing with the Ottawa Senators between 1922 and 1930.
In 1931, he was a very in-demand player, and Conn Smythe, of the Toronto Maple Leafs, obtained Clancy's services from the Senators, after trading two players and $35,000. The trade paid off, as the defenseman would help the Leafs to the 1932 Stanley Cup.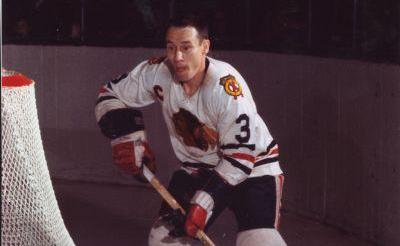 Pierre Pilote was not the biggest player to ever patrol the Chicago Blackhawks blueline, but he was one of the most feared, one time knocking out both Maurice and Henri Richard during the same play.
Pilote could play well on both ends of the ice, protecting his team's net, while not being afraid to start a rush with his passes or join the rush with his offensive skills.
Pilote would earn the Norris Trophy three times during his career.
Paul Coffey took Bobby Orr's model of the offensive defenseman and kicked it up more than a few notches.
In fact, if you witnessed an in-his-prime Paul Coffey, you saw a player who you would have sworn was a fourth offensive player and not a defenseman.
His fluid skating allowed him to spend a great deal of time inside the opposition's zone where he racked up 396 regular season goals. That same skill set earned him 1,135 assists as well, placing him second in all-time defensive scoring behind only Ray Bourque.
Despite the fact that he was known for his offensive skills, Coffey finished his career with a ranking of plus-294.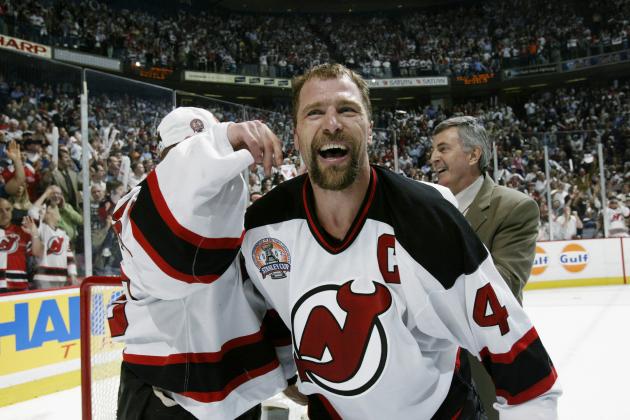 Elsa/Getty Images

It's hard to say how Scott Stevens would fare in today's NHL. His take-no-prisoners style of play earned him a reputation as one of the most feared body checkers ever to play the game.
If an offensive player was skating with his head down or admiring a just released pass, there was a good chance Stevens would zero in on that player and separate him from his senses.
Today, some of those hits would probably have warranted suspensions, but during his run with the NJ Devils, he was not known as an overly dirty player. No doubt the opposition felt that way about him but the league as a whole, not really.
Stevens retired as a three-time Stanley Cup winner and the winner of the 2000 Conn Smythe Trophy.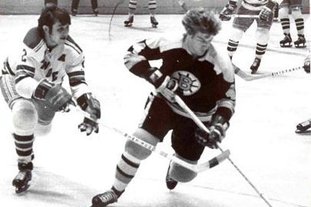 If not for Bobby Orr, Brad Park may have had one of the most dominant runs as an NHL defenseman in league history. While Park didn't have as high an offensive upside as Orr, (and let's face it, who did), he was a solid two-way defenseman who had great passing and stick-handling skills.
Park had a longer career than Orr, but Park would run into another top notch competitor later in his career who would keep him from claiming a Norris Trophy, Denis Potvin.
In all, Park would finish second in Norris Trophy voting six times.
Red Kelly had a very long NHL career, playing from 1947-48 through 1966-67 and splitting that time between the Detroit Red Wings and the Toronto Maple Leafs. Kelly was a well-respected, two-way player during his career as a defenseman, claiming the first-ever Norris Trophy in 1954.
Kelly was so well rounded in his play that when he was traded to the Leafs, he was converted to a full-time center.
Between his time in Detroit and Toronto, Kelly would claim the Stanley Cup eight times.
Widely recognized as the best American-born player in NHL history, Chris Chelios played in 1,651 career regular season games, while racking up 948 points, earning three Stanley Cups and three Norris Trophies.
During his 26-year NHL career, Chelios was one of the most well-rounded defensemen to ever play the game, not to mention being a well-respected and, perhaps, feared leader.
The multiple time All-Star also played for his country whenever possible, winning the World Cup with the US club in 1996 and a sliver medal in the 2002 Winter Olympics.
These days, Larry Robinson is best known as a solid "players first" coach, but back in his playing days, he was known as one of the best defensemen of his era, playing from 1972-73 through 1991-92 mostly for the Montreal Canadiens.
During his 20-year tenure in the NHL, Robinson made the playoffs in every season, winning six Stanley Cups with the Canadiens.
When he retired, Robinson's career plus-minus was an incredible plus-730, positively dwarfing the second place Bobby Orr who came in at plus-597. The current active leader is Nicklas Lidstrom at plus-450.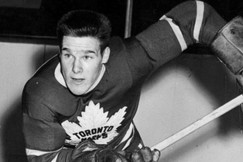 Today, the name Tim Horton is familiar to many as the name of a coffee and doughnut shop chain spread across Canada and some parts of the United States.
The chain was founded by its namesake while he was a defenseman for the Toronto Maple Leafs.
Horton was a steady force on the Maple Leafs blueline for many years, widely recognized as the physically strongest player during his time in the league and perhaps in the history of the game. In addition to that strength, Horton was durable, playing in 486 consecutive games for the Leafs, a record that stands to this day.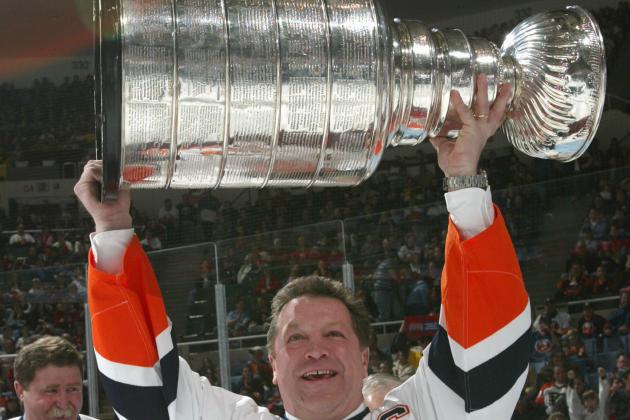 Bruce Bennett/Getty Images

Denis Potvin was the first overall pick in the 1973 NHL entry draft, and the pick was pure genius—as Potvin would go on to play more than 1,000 games for the NY Islanders, while racking up 1,052 points and becoming the first blueliner to crack the magic 1,000-point mark.
Potvin jumped right into the role he was chosen for, anchor of the defensive corps, by earning the Calder Trophy.
He would follow that up with three Norris Trophies later in his career, but his crowning achievement has to be the fact that he captained the NY Islanders to four consecutive Stanley Cup victories between 1980 and 1984.
Eddie Shore is well known for two things, the injury he caused to Ace Bailey and the mention of his name during the "old time hockey" speech in Slapshot.
While Shore was abrasive and relentless, he was also extremely talented, being the only defenseman to win the Hart Trophy on four occasions. Shore claimed that prize as much for his end-to-end rushes as for the bruising style of play that made him one of the biggest draws of the early days of the NHL.
Shore's reputation for toughness was no joke, as it has been recounted that he once had his ear sewn back on without anesthetic while he held the mirror.
Raymond Bourque was the fourth defenseman and eight overall player drafted in the 1979 NHL entry draft. In his rookie season, Bourque did not disappoint the team that drafted him, the Boston Bruins, as he posted 65 points and earned the Calder Trophy.
Throughout his long career, he never scored less than 48 points during an 82-game campaign. That type of consistency was what endeared him to fans across the NHL.
With his long career coming to a close, the Bruins shipped him off to the Colorado Avalanche to give him a shot at winning a Stanley Cup, something he did in the final game of his career.
When the books closed on Bourque's time in the NHL, he was the highest scoring defenseman in NHL history, racking up 1,579 points in 1,612 regular season games.
Before Bobby Orr, there was Doug Harvey. Harvey took what Eddie Shore had begun, the idea that an NHL defenseman could join the rush, and took it to the next level.
Harvey was the best defenseman of his era, earning the Norris Trophy seven times in an eight-year span, while playing on a Montreal Canadiens club that won the Stanley Cup six times.
Harvey was one of those players who made difficult plays look easy, perhaps making it easier for some to discount his achievements in lieu of some flashier players. It's hard to believe Harvey will ever fall out of the top five all-time rankings for defensemen.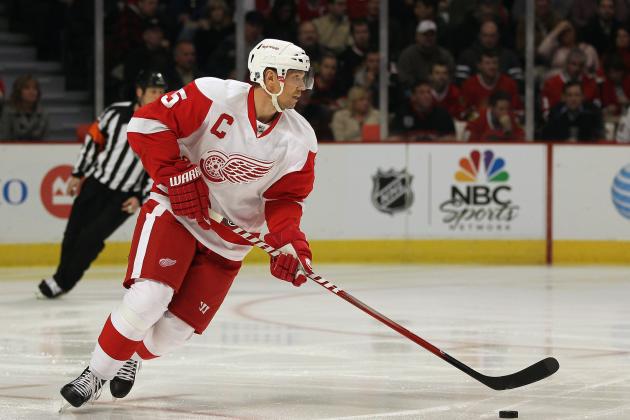 Jonathan Daniel/Getty Images

Have we seen the last of the stellar play of Detroit Red Wings' defenseman Nicklas Lidstrom? We'll just have to wait and see on that one, but whether he plays another season or not, his presence near the top of the list of the all-time defensive greats is assured.
Lidstrom has played 1,564 regular season games and racked up 1,142 points, while posting a plus-450 ranking. The only minus season of his long career came during the 2011 season when he posted a minus-2.
Throughout his career, Lidstrom has accumulated seven Norris Trophies, one short of Bobby Orr's eight. Lidstrom will not get a chance to break that record this year as he is not nominated for the award, the first time in 14 years his name is not on the ballot.
There should be no question as to who the No. 1 defenseman of all time is—that player is Robert Gordon Orr.
The Boston Bruin blueliner took the accomplishments of Eddie Shore and Doug Harvey and built upon them, totally changing the way the position was played in the NHL.
It's a rare feat when a player can come along so far into the history of a sport and totally reshape the game, but that's what Orr did. He controlled games like no defenseman before, and some would argue he was an even better player than Wayne Gretzky.
Sadly, bad knees shortened Orr's career to only 657 regular season games over the course of 12 seasons.
Orr earned a record eight Norris Trophies during his career; other records he holds are most points in a season for a defenseman (139), most assists in a season for a defenseman (102) and highest plus-minus in a season (plus-124).