The 50 Sexiest Moments in WWE History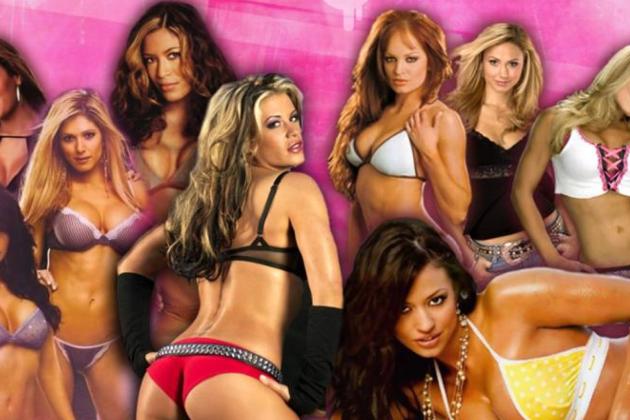 WWE Divas are a collection of some of the hottest girls on the planet and over the years, they have had plenty of sexy moments in front of the WWE cameras.
Now that the WWE has turned PG, we have said goodbye to bra and panties matches, bikini contests and thing stinkface matches, but I am here to remind you of them.
I have collected the 50 sexiest moments in WWE history (a fun job, let me tell you!) and put them into the sexiest slideshow on Bleacher Report!
So sit back, relax and enjoy the sexiest slideshow you've ever set eyes on!
Disclaimer: This slideshow contains videos of an adult nature. There is no nudity, but please proceed with caution.
Begin Slideshow

»
Tony Chimel definitely gets the best dances here.
I don't know whether it was chocolate milkshake, gravy or just brown water, but I do know that the two women fighting in it are sexy as hell.
Stephanie has an underrated sexiness that came out in her feud with Trish Stratus.
This match resulted in Trish and Steph using rubber rings to sit down for a week.
They looked like a couple of baboons.
This was better than the country whippin' match at Extreme Rules 2011.
Michael Cole and Jack Swagger vs. Jim Ross and Jerry Lawler.
OK, so it wasn't a full-on snog, but a kiss is a kiss, right?
What worries me is how excited Trish was over the whole situation...showing the cameras her lip gloss mixed with Pamela's.
Dawn Marie appeared to show one section of the audience her dirty pillows, but we'll never know due to the stupid cameraman not getting a shot of her from the front.
Jerry Lawler would be furious.
Welcome to the life of a WWE Diva, Maria!
Eugene! You'll go blind!
Feathers are flying! As well as some chicken fillets...
More food is wasted here, as The Kat and Tori fight in a giant bowl of pudding.
The entrances were sexier than the actual match, I think.
Kane and X-Pac couldn't help but get involved, and who could blame them?
If you're thinking about eating the pudding, then you're on the wrong slideshow.
A PG bikini contest is still a bikini contest, and this one did not disappoint!
I love summer.
Firstly, I can't believe this happened on Velocity, and secondly, Torrie Wilson always looks amazing in a bikini.
It also allowed newcomer and Tough Enough champion Nidia to show us what she had.
Another table full of food, another tub of gravy and another funny Divas match.
Opting to stay fully clothed this time, Trish and Stacy battered each other, inevitably ending up in the pool.
Stacy getting out of the pool is the sexy moment here.
Dawn Marie should come back every year just to be the girl who gives out the Royal Rumble numbers.
Only Dawn Marie could make that tedious process sexy.
Plus, the innuendo writes itself.
Needless, but fantastic.
WWE television at its finest.
Trish and Lita definitely did not need to be getting changed in this sequence.
Torrie Wilson and Dawn Marie competed in this bikini contest around the time Dawn seduced Torrie's father.
The lucky...
When Layla was new and wasn't very hot, the WWE tried to reverse this by having three Divas involved in a cat fight.
Of course, in the WWE, a cat fight isn't complete without the ripping off of several tops to reveal bras.
A really important competition designed to find the hottest Diva on SmackDown.
Mae Young makes a special guest appearance—just thought I'd better warn you...
Jillian Hall is on the losing end of this battle, where everyone else is a winner.
Her bra almost falls off as well.
Test is a total spoilsport.
He wrecks a completely good segment by kicking Scott Steiner right in his jaw-dropped face.
Another bikini contest featuring the hottest Divas of 2006, and a cheeky kiss during one reveal...
Trish showed her seductive ways as she attempted to distract the chairman of the company, Vince McMahon.
Something tells me he never would have vetoed this storyline.
My giddy aunt, even when fully clothed, Torrie Wilson and Stacy Kiebler can still be unbelievably sexy.
Torrie wakes up her boobs by vigorously shaking them, and Stacy gets a slap on her bum.
Following a vicious beatdown, Lita removes Trish Stratus' upper garment, much to the audience's delight.
This, coupled with the water Trish received in the face, made for a very sexy cat fight.
Jerry Lawler makes every bikini contest fun with his hilarious commentary and his inability to control himself.
Another great selection of bikinis and bodies were shown off in this contest, including a leopard-print one.
Victoria kicking butt at the end is unbelievably hot as well.
Who would you vote as the winner?
This is a match most males would want to be involved in if either of these two competitors were their opponents.
The Kat faced Terri in the first ever thong stinkface match.
Al Snow gets cheeky at the end!
Hot Diva + water + slow motion = unfocused Hardy Boyz.
Lita is hot. I know it, you know it, Big Show knows it, Edge knows it...Matt Hardy knows it.
The set up to this move is amazing.
This is not your average spanking match. Oh no, this is a spanking match in which the very voluptuous Divas dress up as schoolgirls!
"It's a pink paddle, J.R!"
Double the action, double the bra and panties!
I didn't think it could get any better than just a normal bra and panties match.
How wrong I was.
Torrie Wilson running after Hiroko Suzuki, trying to pull her clothes off in nothing but her knickers and bra is certainly a sight to behold.
Trish strips Christy Hemme while Gail Kim and Molly Holly hold her down.
It's as good as it sounds.
ECW! ECW! ECW!
Kelly Kelly makes her raunchy debut with this sexy number.
Debra.
In a hot tub.
Seductively blowing bubbles.
This is too much!
I'm turning into Jerry "The King" Lawler!
The Divas-in-the-hot tub scene is almost perfect.
The only thing spoiling it are the two actors trying to be funny and making the Divas leave!
Sort it out, WWE!
Another match where the Divas dressed up as school girls, but this time it was a battle royal!
Nidia's top unfortunately comes off at one point.
I say unfortunately...
These two had many battles (mainly due to Dawn Marie seducing Torrie's Dad) in their WWE tenures, and quite a lot of them involved stripping down to the bare minimum.
Valentine's day was no exception, in fact it was seen as an excuse.
Only a 45-second clip, but one of the best 45 second clips in WWE history.
Debra is in the dressing room wearing a red silk robe and stroking her leg.
The robe is just resting off her shoulder.
I'm going to stop writing before my laptop malfunctions because of all the drool on it.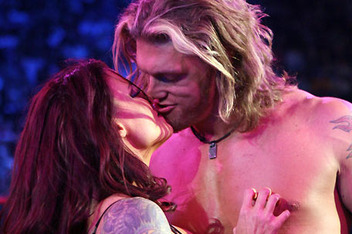 I can't post the video but it is readily available on Youtube
Probably the most risqué thing the WWE has ever done; I doubt this will ever happen again.
With a bed in the centre of the ring, Edge and Lita got down and dirty. Edge removed Lita's top, resulting in an accidental flash of boob, and he also removed her knickers with his teeth.
Skills.
DX are undoubtedly the cheekiest fellas in the business.
Triple H's unrivaled charm managed to convince a member of the audience to flash her melons to the entire nation.
Attitude!
Sable raised the stakes in this bikini contest by just painting a couple of hand prints on her puppies instead of actually wearing a bikini!
If that isn't sexy, then I don't know what is.
Sable and Torrie were featured in an edition of Playboy Magazine together, which was ridiculously hot, but being as that wasn't strictly WWE and would be just a little risqué for Bleacher Report, I found the next best thing—a bikini contest between the two.
Sable came back to the WWE in the Ruthless Aggression Era looking hotter than she ever had been before.
This contest certainly was a tough one to call.
Lita showed us her lingerie not once, not twice, but three times a lady! Showing green, white and red!
Christmas brought the WWE fans two great gifts that year.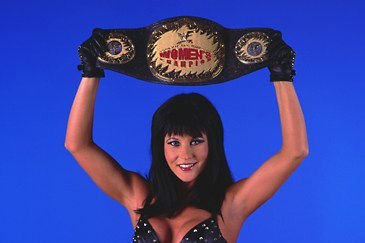 I'm not allowed to put the video up, but it can be fond on Youtube.
The Kat had just won the WWF Women's Championship and decided to celebrate the only way she knew how—by exposing her bee stings.
My first PPV and what a PPV it was! The Divas all competed in a Miss Rumble bikini contest.
The Kat won my vote with an unbelievable bubble-wrap bikini.
I thought Jerry Lawler was going to collapse.
All the women looked great, though, Mae Young came out and topped them all by revealing her spaniel's ears.
Many mistake Armageddon 1999 as the first time WWE showed boobs on television, but I can dispel all those rumours with this slide.
Sable ripped off Jacqueline's top during a tag match at Capital Carnage 1998—a U.K. PPV.
This left her exposed for a good few seconds, a full year before The Kat revealed all.