UFC Star Nick Diaz Battles Controversy on 2 Fronts
May 15, 2012

Nick Diaz is not your typical human being. I think it's important to get that out of the way before diving in head first. He's got an anger inside of him that would put Bruce Banner to shame. All he's missing are a pair of battered purple shorts.
To put it another way—Nick Diaz is not likely to put up with your crap. Normal social interactions, dealing with disappointment, any perceived disrespect—these are all things that have no place in Nick Diaz's life.
And this is a Diaz half-baked on medical marijuana. Try to picture him making his way down life's road without something to calm him down. There are serial killers with less violent tendencies.
I've gotten off track.
Nick Diaz does not deal well with disappointment. Nick Diaz lives by a code. Nick Diaz does what Nick Diaz wants. Over the weekend, we aren't sure what Nick Diaz wanted. What Nick Diaz didn't want was to compete against jiu jitsu ace Braulio Estima.
Fans who purchased an Internet pay-per-view to see the match were left stunned and disappointed.
Critics pounced. They always do. Diaz makes for good copy and is an easy target for moralizing media too petrified to mention any of the sport's real issues.
Today, for the first time, we hear Diaz's version of events through the words of his manager Cesar Gracie. As per usual with Diaz, it's a complicated timeline.
The short version—Cesar's cousins Renzo and Rillion were promoting a World Jiu Jitsu Expo in California with another Brazilian known only as "Junior." They wanted Cesar's help, and his team's drawing power, to help make the event a success. Diaz, soon to be suspended by the Nevada Athletic Commission, was down.
He had only one request. He didn't want an MMA fighter trying to make an easy name for himself outside of the cage. He wanted someone from the jiu jitsu community. Cesar Gracie picks up the story from there:
In early April I got the call from Junior asking what I thought of a Braulio Estima vs. Nick Diaz matchup. I had heard of Braulio and knew he was a formidable jiu-jitsu practitioner. I was under the impression that Braulio competed in the close to 200lbs weight category.

When I asked Junior, he assured me that Braulio could weigh in as little as 175 lbs right before the match.

I presented his information to Nick, who accepted the matchup and seemed happy to go against the top BJJ player in the world at that weight. Nick started training for the match and I brought up several BJJ black belts to complement his training.

Looking through some of Estima's YouTube videos, it was soon discovered that he had in fact been planning on entering upon a career in MMA. We wondered if the match with Diaz was a way to create a buzz around him and get him signed with a prominent organization.

I called Junior, who assured me Estima would not be fighting in MMA and that he had spoken with him and been assured he had given up on the idea of ever fighting. Junior reiterated, "Cesar I spoke with Braulio, the guy is in his 30s, he has a family and doesn't want to live that type of life at this stage in his life...etc"

I repeated this info to Nick. A week or so later it was all over the Internet that Braulio had joined the "Blackzillians" and was training for an MMA fight. We had been lied to.

Furthermore, it was evident that Nick's sole condition that he not go against a wannabe MMA guy was violated, and this was in fact an attempt by Braulio to ignite an MMA career.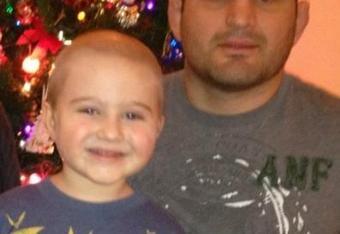 Despite this violation of trust, Diaz was willing to move forward. He had trained for the bout with Kron Gracie and was excited to compete. He was even donating his purse to St. Jude's, a tribute to Ralph Gracie, whose young son, Rygan, was diagnosed with leukemia last year.
But when Estima, adding insult on top of insult, didn't make weight as scheduled, Diaz couldn't take any more. It was time to do what Diaz does—bounce. Cesar admits that it could have been handled better:
As for Braulio, I still respect him as a great BJJ artist. As far as calling Nick out for an MMA fight, he knows that is impossible, because Nick is signed with the UFC and in MMA you have to make weight when they want you to. Not when you want to.

If Braulio ever finds success in MMA, then he can mention Nick's name for a fight. Right now he should respect the man.

Nick is not without fault by any means. His lack of communication with his team and coach was inexcusable. This will be addressed privately.

Renzo and I have spoken, and we are committed to continuing with this otherwise awesome event—without the services of Junior.

It should be noted that Nick paid to St Jude's Children's Hospitable the sum of what would have been his entire purse.
Of course, leave it to Diaz to battle controversy on two fronts. Yesterday, while the world focused on his weekend shenanigans, Diaz got the bad news that he had lost his court case against the Nevada Athletic Commission.
A hearing to finalize his suspension will be held next Monday in Las Vegas. Executive director Keith Kizer is expected to shoot for a one-year suspension. And that, friends, is a national tragedy.