3 Reasons WWE Screwed Up with Cena vs. Laurinaitis Feud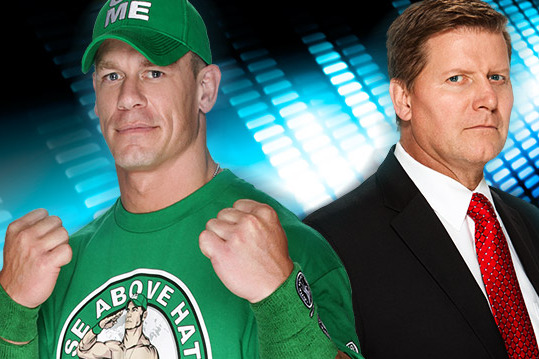 The WWE has screwed up the feud between John Cena and John Laurinaitis.
The feud has been terrible for both characters, Cena in particular. Additionally, the WWE has taken a juvenile approach to the whole situation, with terrible characters and terrible promos. The WWE has placed itself in a no-win situation with the match's current stipulations because it makes no sense for Laurinaitis to win.
With John Cena and John Laurinaitis set to square off at Over the Limit, here's a look at how WWE screwed up this feud.
Begin Slideshow

»
J. Meric/Getty Images

The feud between John Cena and John Laurinaitis has been incredibly bad.
Laurinaitis' character is way too exaggerated to be taken seriously, and he has crossed the line from convincing to ridiculous. His anger over people insulting his voice is comically bad, and only reinforces how ludicrous the storyline is. As seen on Raw, the promo's are only getting worse, with John Cena repeatedly interrupting Laurinaitis with "loser." The entire exchange came across as juvenile.
Clearly the goal has been to generate cheap heat for John Laurinaitis, but the WWE is going about it the wrong way. The WWE should have taken a more mature angle with this feud, instead of this immature approach.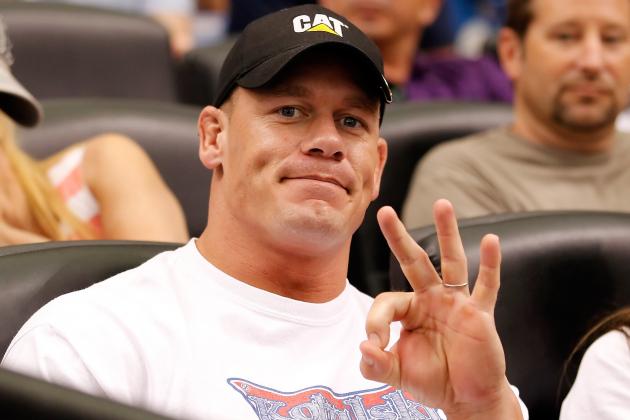 J. Meric/Getty Images

The feud with John Laurinaitis has resulted in a regression of John Cena's character.
John Cena's promos during his feud with the Rock were greatly improved, and Cena was actually able to garner crowd support. Focusing on his dedication to the company and his love of the sport, Cena brought a newfound passion and intensity to his promos, endearing himself to the diehard wrestling fans. Cena began to blur the lines between work and shoot, legitimately getting the best of the Rock in many of their promo battles.
Unfortunately, the angle with Johnny Ace has resulted in Cena returning to cutting terrible promos. Instead of continuing to blur the line between fake and real, Cena is back to his terrible promo ways. His jokes are corny and childish, and he is back pandering to the younger demographic.
John Cena was getting over with the crowd. Unfortunately, the WWE failed to capitalize on the opportunity, and Cena is back to being a terrible caricature.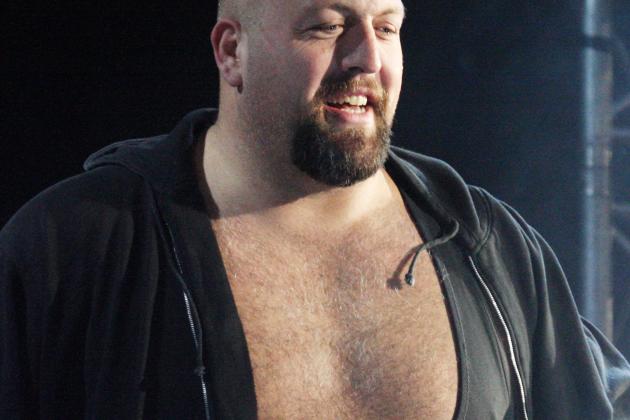 Gallo Images/Getty Images

During Monday Night Raw, stipulations were added to the match that if Johnny Ace loses, he is "fired." Additionally, if any WWE superstar interferes in the match, they are also fired. Shaping up to be a squash match for Cena, right?
John Laurinaitis can't hang in the ring with Cena. The WWE can inflate his wrestling background all they want, but the fact still stands, Cena would demolish Laurinaitis.
Now, this match can go either two ways. Either, Cena wins and Johnny Ace is fired, most likely becoming an active wrestler on the roster, or Cena loses via interference. Clearly, it will be the latter. The WWE did not set up this angle to have their top star win over someone who is essentially a jobber; the WWE is using this feud for something else.
Laurinaitis isn't going to win cleanly over Cena. It makes no sense to bury Cena in this spot. Laurinaitis' only shot at the win will come from outside interference. Brock Lesnar would make sense because he recently quit, but the WWE has already removed him from an angle with Cena. Why return now? The only other viable option is the recently fired Big Show.
Big Show interfering on Johnny Ace's behalf doesn't make sense either. The work by Big Show during the spot where he was fired was impressive. He showed impressive range, and he sold his love for his job. Having Big Show do a complete 180 brings absolutely nothing to the table.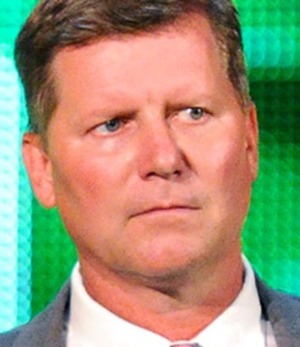 This juvenile and petty feud has been difficult to watch. Each man's character has been turned into an incredibly bad caricature.
John Cena has lost all of the good will he built up following his feud with the Rock, and Johnny Ace has been so over the top it's unbelievable.
Without a viable ending to their match, the WWE has put itself in a no-win situation.