WWE Raw SuperShow Results: Live Blog, Coverage and Analysis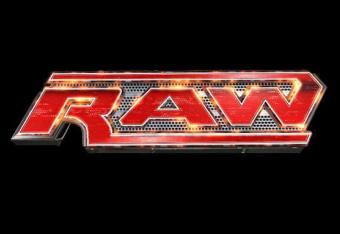 Hey, Bleachers. This is the live blog for the May 14th edition of the WWE Raw SuperShow, where we cover all the action as it happens and host community discussion in the comment section.
Tonight on Raw, Triple H returns for the first time since having his arm broken by Brock Lesnar. WWE.com posted the following teaser on their front page:
Triple H is set to return to Raw SuperShow two weeks after Brock Lesnar broke his arm, but will The Game truly be the same following the wrecking machine's manhandling of him? Tune in live tonight at 9/8 CT on USA Network to find out.
Last week, Paul Heyman returned to the WWE as Brock Lesnar's representative. Could we see Heyman and Triple H verbally clash tonight on Raw?
Tune in with us tonight, and sound off in the comment section with your thoughts as the show goes live!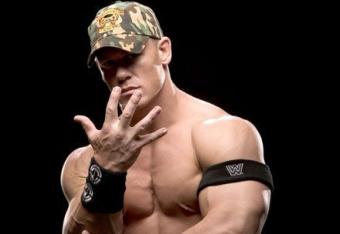 John Laurinaitis comes out and starts to cut a promo on John Cena, but is quickly interrupted by John Cena.
Cena shakes his arm out, says it's alright, and comes down to the ring. Cena starts to rip him apart immediately. After some typical insults, Cena runs down Laurinaitis' list of recent failures.
He goes on to mock Laurinaitis, calling him a loser. Cena says that it isn't "People Power" but "Person Power", because the only person that matters to Johnny Ace is himself.
Cena panders to Pittsburgh, bringing up the steel curtain, and the Penguins. Laurinaitis says that Cena is stealing his promo material, he was going to mention the Penguins. Cena tells him to go ahead and make his reference.
Johnny Ace calls them losers. Cena tells Laruinaitis to go "puck" himself.
Eve Torres comes to the ring with a piece of paper, and hands it to Laurinaitis. It's from the Board of Directors.
They want the WWE Universe to know exactly what they're getting. It will be a one-on-one match. No special guest referee. No one is allowed at ringside. The only way to win is by pinfall or submission. Any superstar who interferes in the match will be immediately terminated. Should Laurinaitis lose the match, he is fired.
Cena asks Laurinaitis for the major announcement Michael Cole was teasing earlier. Laurinaitis just slaps Cena in the face and leaves, ending Raw.
I was definitely not feeling Raw this week, what's your take on it, Bleachers?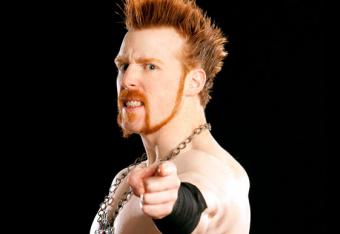 CM Punk is stopped by AJ in the back, and she wishes him luck this weekend. Punk awkwardly tells her thank you, but stays his distance because she's been a "little" unstable lately.
Randy Orton vs. Chris Jericho:
The match ends after Chris Jericho antagonizes Sheamus, and Sheamus attacks him mid match. Randy Orton is disqualified.
Chris Jericho def. Randy Orton via DQ.
Sheamus and Orton argue, and have to be broken up before a brawl starts.
John Cena confronts Johnny Ace, next.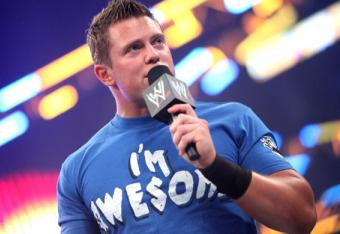 Brodus Clay, R-Truth, Kofi Kingston vs. The Miz, Jack Swagger, Dolph Ziggler:
In the middle of the match, they cut to AW, who's sitting with Epico and Primo, with Rosa Mendes, as well as Mason Ryan.
They report that AW is close to signing Mason Ryan.
Trouble in Paradise by Kofi to the Miz, followed with the body splash by Brodus, and that's a wrap.
Brodus Clay, R-Truth, Kofi Kingston win via Pinfall.
Orton and Jericho is up next, and is the main event.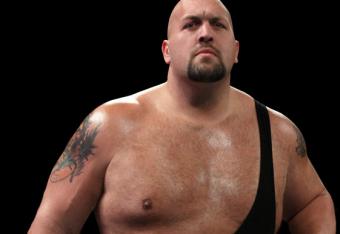 Zack Ryder will be facing Kane on the Over the Limit pre-show.
There's a lot of hype behind this Big Show/John Laurinaitis feud. A little silly, but alright.
Johnny Ace comes out with David Otunga to watch Kane take on Big Show. Nice to see Otunga back, although I'm not sure how he'll do since Eve Torres has effectively taken his spot.
Kane vs. Big Show:
Slow paced match, and we can spot Bleacher Report's own Justin LaBar at ringside.
In the middle of the match, John Laurinaitis demands an apology from Big Show. Show ends up walking right into a very sloppy choke-slam.
Kane def. Big Show via Pinfall.
After the match, Laurinaitis comes into the ring and chews him out. He demands another apology, and if he doesn't get it, he's getting fired.
Show says he's thought long and hard about what he was going to say. He was 23 when he came into WCW, and he's been around for a long time. There's a part of him that can walk away with his head held high, but he loves this job.
He loves the fans, and he loves the kids he sees smiling as he comes down the aisle. Show asks him not to erase 18 years of his life over something petty, and apologizes. Fine him, bar him from a title match, but don't take this from him.
Laurinaitis says he didn't hear him say he's sorry. Show says it a few more times, now Laurinaitis demands that he begs, on his knees.
Show tries to reason with him, and gets upset as he fights with himself over the decision to beg for his job.
He goes to kneel down a few times but stops. He pleads a little more, and Laurinaitis says that he does what is right for business. He'll reconsider, and leaves Show in the ring.
Laurinaitis gets to the top of the ramp, and says he's made up his mind. He's about to fire Show, but Show stops him, and gets on his knees to beg.
Laurinaitis fires him anyways, and Big Show cries in the ring.
That segment did absolutely nothing for me, could have been just as dramatic and less awkward if it was significantly shorter.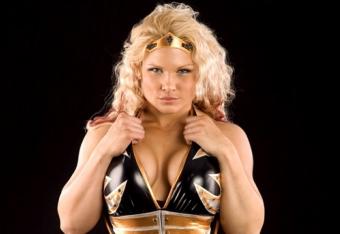 Beth Phoenix vs. Alicia Fox:
Beth Phoenix destroys Fox, press slam followed by a Glam Slam while Layla watches at the top of the ramp.
Beth Phoenix def. Alicia Fox via Pinfall.
WWE plugs John Cena's facebook page, and then his work with the Make A Wish Foundation.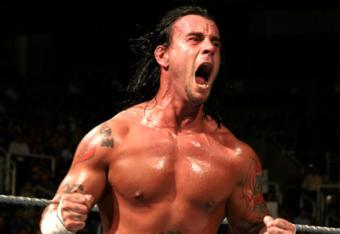 CM Punk & Santino Marella vs. Cody Rhodes & Daniel Bryan:
Nice to see Cody Rhodes getting a match featuring the WWE Championship feud to kick off Raw. Super talented guy, have been a big fan since he took the Intercontinental Championship and brought back the retro look.
Santino is the one getting worked over by Rhodes and Bryan, no surprise.
Santino finally tags Punk, and Punk tears through Cody Rhodes, and flattens him with a kick to the head. Punk goes for the cover, Daniel Bryan comes in to break it up.
Bryan narrowly avoids a GTS, and runs from the ring. Cody Rhodes tries to catch Punk from behind, but he pushes Rhodes into Santino, who scares him with the Cobra, then turns right into a GTS from CM Punk. Punk scores the pin.
CM Punk & Santino Marella def. Cody Rhodes & Daniel Bryan via Pinfall.
Randy Orton vs. Chris Jericho later tonight.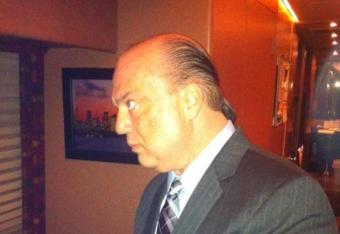 Backstage, John Laurinaitis tells Triple H that he never knew Brock Lesnar was going to attack him. It was painful to watch Brock humiliate him, and break his arm.
Johnny Ace says Triple H has his support and sympathy. Triple H says he'll say what he needs to say out in the ring, and good luck with John Cena on Sunday.
Triple H comes out and cuts a promo on Brock Lesnar. He was offended by Lesnar saying that he was going to bring "legitimacy" back to the WWE.
Triple H rattles off a list of legends that Brock Lesnar offends with those comments. It also offends the fans. He admits that he was embarrassed, but only because he bought into Brock Lesnar's hype once again.
He goes on about how Lesnar quits when the going gets tough, both in Professional Wrestling, and the UFC. When he came back to the WWE, Cena dug deep and found that little bit extra it took to beat Lesnar, and once again, Brock Lesnar has quit.
Lesnar's music hits, and out comes Paul Heyman with another suit, probably a lawyer judging by the envelope he carries.
Heyman says he gets it, it's the big spin, it's what every promoter says when they lose their biggest star. Now Triple H wants to play businessman, but this is an open and shut case.
Heyman says Lesnar had a legitimate verbal contract with John Laurinaitis, and Triple H broke it.
This is getting good, Heyman says Triple H brought a fighter into an entertainment company, now he's mad that the fighter wants to fight.
The lawyer serves Triple H the lawsuit. Heyman goes on with some serious venom in his voice, and says Triple H is a suit who never lived up to the hype.
Triple H snaps when Heyman says he'll have to sign a check to Lesnar, and grabs Heyman's face. Triple H throws the paper at Heyman and says Lesnar is going to get everything he deserves.
Triple H leaves, but Heyman calls out to him, and says that's the second lawsuit he'll have to put up with, because that's assault, and Heyman will see him in court.
Afterwards, we're informed Big Show will be facing Kane, and still has "heat" over making fun of Laurinaitis' voice. John Cena will be face to face with Johnny Ace tonight.
CM Punk and Santino Marella will be taking on Daniel Bryan and Cody Rhodes in tag team action in the first match of the evening.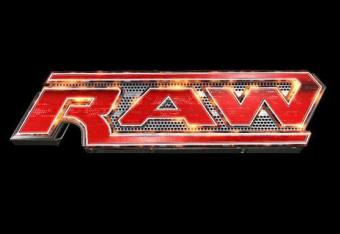 The WWE Raw SuperShow is live! Coverage of the opening segment is coming up next.
This article is
What is the duplicate article?
Why is this article offensive?
Where is this article plagiarized from?
Why is this article poorly edited?