NBA Draft Lottery 2012: Trail Blazers Will Rebound Quickly with Multiple Picks
May 14, 2012

Andy Lyons/Getty Images
The Portland Trail Blazers may have missed the playoffs for the first time in four years, but they are set up to fix things in a hurry.
The Trail Blazers own two lottery picks in the 2012 draft (6 and 11). They were awarded the New Jersey Nets sixth overall pick in a trade that sent Gerald Wallace to the East Coast and they "earned" the 11th pick after quitting on coach Nate McMillan halfway through the season.
They picked a great year to have two picks in the lottery, and have the potential to land players that will be immediate impact starters.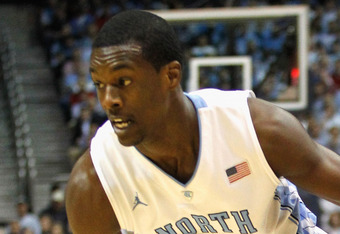 Streeter Lecka/Getty Images
At No. 6, landing a player like Harrison Barnes would shore up the offense of a team that ranked in the lower half of the league in points scored (97.2 ppg).
Barnes has the potential to lead the league in scoring down the road with his versatile game and athletic ability. He could instantly provide some relief to LaMarcus Aldridge, who currently shoulders far too much responsibility on the offensive end of the floor.
Drafting a scorer? Check.
With the 11th pick, the perfect scenario would be landing point guard Kendall Marshall.
Marshall is the best pure point in the draft because of his vision and speed. North Carolina's offense fell off a cliff after he broke his wrist for a reason. He has the intangibles and intelligences to be a starter in this league for the next decade.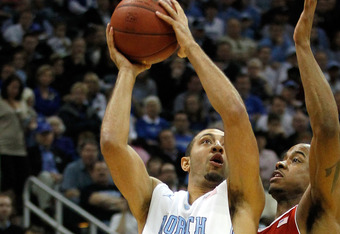 Streeter Lecka/Getty Images
Not only would Barnes and Marshall be united after spending two years together at North Carolina, but the Blazers would instantly be fixing the worst issue with the team.
Raymond Felton was a clear bust, and if fans think Jonny Flynn is the answer they are off their rocker. Somebody needs to do a better job of getting Aldridge the ball in a position where he can score, while creating shots for guys like Wesley Matthews and Nicolas Batum as well.
Marshall can push the pace and help a team that finished last season ranked 24th in fastbreak points (10.9 ppg) become tougher to guard.
The Trail Blazers aren't very far from being a competitive team in the Western Conference, and having two lottery picks in a year where the talent level is so deep is just what the doctor ordered.
Much like the Utah Jazz of last year, the rebuilding process is going to be extremely quick at the Rose Garden.