Golden State Warriors' Biggest Obstacles over the Next 12 Months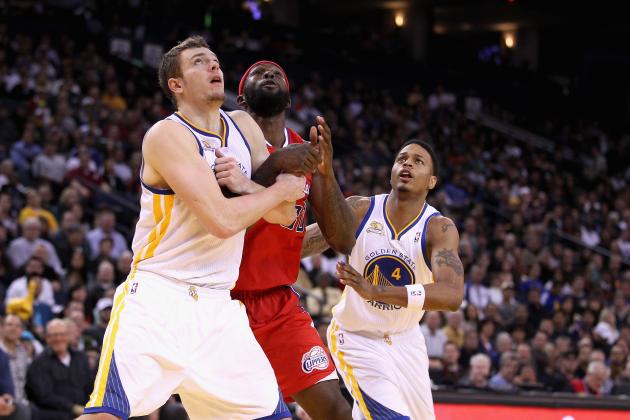 Ezra Shaw/Getty Images

The Golden State Warriors have the talent to make the NBA playoffs next year.
Whether or not they make it depends on how they deal with certain challenges.
Just having a talented team does not guarantee anyone playoff spot, and who would know that better than the Warriors?
With plenty of reasons to be excited for the start of next season, instead of hoping for good results on ESPN's NBA Lottery Mock Draft we will be discussing the Warriors' performance in the first round of the 2013 NBA Playoffs.
Begin Slideshow

»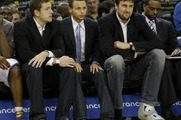 Photo curiosity of blog.sfgate.com
And staying healthy.
Three surgeries to their three best players isn't the best start to the offseason, but at least it's happening now and not before training camp. The quicker everyone is healthy and in training camp, the better.
Andrew Bogut had successful surgery on his ankle, but it will keep him out of the 2012 Summer Olympics in London, which is probably a good thing. If he's going to get a freakish injury at least it'll be playing for the Warriors.
David Lee is expected to be fine after undergoing successful abdominal surgery and Stephen Curry, once he recovers, expects to be healthy going forward. Although Curry and healthy has a lot of different interpretations.
Injuries are a big concern for this team going forward and there is only so much they can do to prevent them. This makes the next slide that much more important.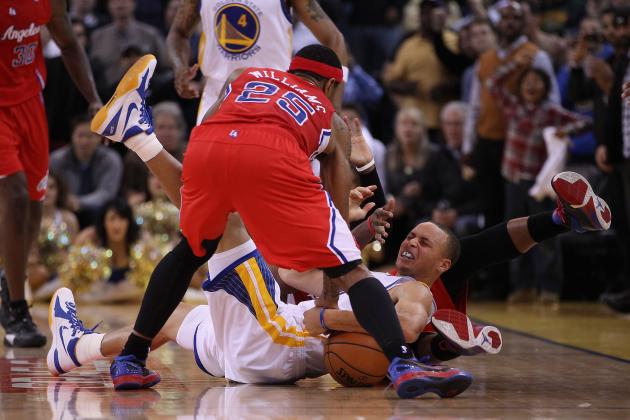 Ezra Shaw/Getty Images

What happens if Bogut goes up for a dunk when someone falls under him and he lands awkwardly hurting himself? What is going to happen when Curry gets hurt? What is the plan if both get injured? Odds are both will happen to a certain extent at some point, so will that just mean that another "wait until next year" banner goes up?
The Warriors have four (expected) draft picks coming up including a mid-level exception and they can try and get aggressive in the trade market. They need to cover themselves if and when someone goes down to remain competitive.
They can't afford another season riddled with injuries, but if it happens they had better be prepared because they know it's a strong possibility.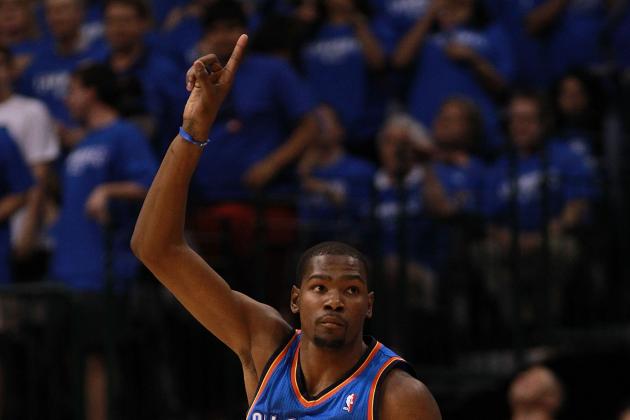 Ronald Martinez/Getty Images

The Warriors absolutely have the talent to be a playoff team next season. The problem is, most of the teams in the West do to.
All the teams that made the 2012 NBA playoffs are in line to make it back next year and others are sure to improve. The Houston Rockets will make any type of deal to improve; the Minnesota Timberwolves will have Ricky Rubio back and money to spend in free agency; the Phoenix Suns will attempt to re-sign Steve Nash and can get creative this summer to remain competitive. Not to mention if any team in the West is able to land Anthony Davis, that team should be instant competitors.
That gives the Warriors at least 11 other teams they have to beat out just to make it to an eighth seed and who knows what will happen with the remaining teams in the West.
The Warriors can still have a tremendous season and miss out on the playoffs. Just look back to the 2007-08 season when they set the NBA record for most wins without a postseason berth.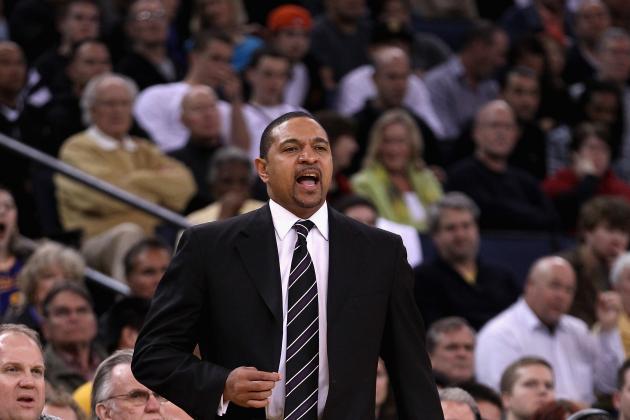 Ezra Shaw/Getty Images

Mark Jackson has been a coach for only 66 games in his entire life. He has only coached a team healthy enough to actually compete for about 25 games, and zero games with a team set up with how he wants to play defensively.
Jackson is a great unknown and how he manages close games, substitutions, road trips and big leads (which the Warriors historically blow) is going to be critical to the Warriors' success next season.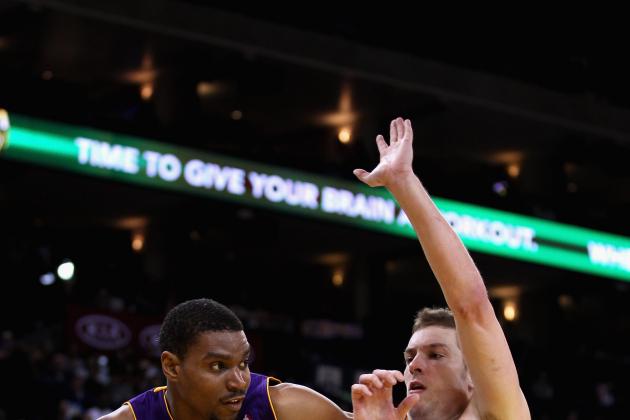 Ezra Shaw/Getty Images

Having Bogut is definitely going to help, but Curry, Lee, Thompson and Dorell Wright don't exactly remind anyone of the Detroit Pistons Bad Boys.
The Warriors are going to look a lot different next year, mainly because they will have a true starting center since Nate Thurmond was walking through their halls, but making defense a priority will still be foreign to the rest of the roster.
Bogut will get the ball rolling defensively, but how quickly and how well the rest of the team adjusts is crucial to early and lasting success.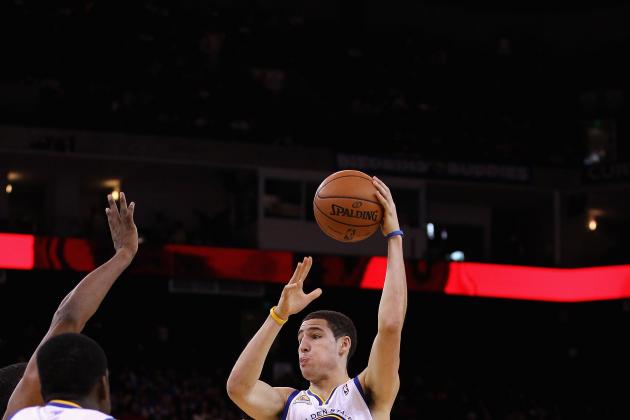 Ezra Shaw/Getty Images

Sophomore slump is really just a jinx, but since it's powerful enough to have its own Wikipedia page, any cause for concern is understandable.
The Warriors will have three "sophomores" expected to contribute in Klay Thompson, Charles Jenkins and to a lesser extend Jeremy Tyler next season.
Big things are expected from Thompson as he attempts to take over for Monta Ellis for a full season. He was thrown into the fire last season, so he didn't really have the time to grasp starting at the NBA level. Plus he only started 29 games last year. Next season will bring higher expectations and a lot more pressure to deal with.
Jenkins, if he is going to be the primary backup to Curry, has a lot of pressure on his shoulders as well. Curry can go down at any moment, which means Jenkins would be expected to guide the Warriors to the playoffs. A lot for any second-year player to deal with, let alone a second rounder in his second NBA season.
Tyler still has a long way to go, but he was playing well in the final weeks of last season and the Warriors would love to use him off the bench consistently as he (hopefully) continues to improve.
These three have a lot to deal with and I hope they all play well next season because it feels like I just jinxed them all!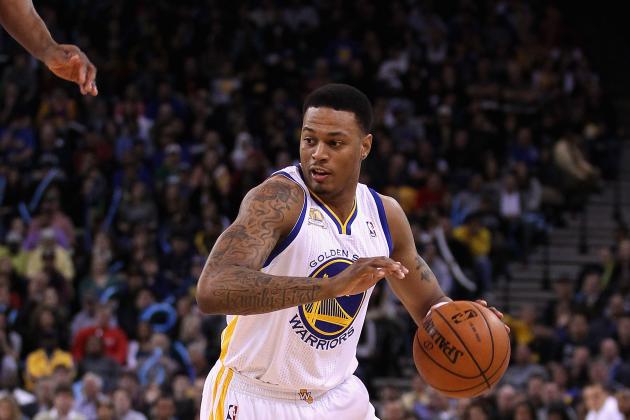 Ezra Shaw/Getty Images

Brandon Rush and Dominic McGuire were instrumental in the Warriors' rotation last year and are vital to the team's success next season.
Whether or not one or both will be on the team is another discussion.
Both players are free agents this summer and attractive offers are likely to come their way. The smart thing to do would be to lock both of them up before any team throws out any outrageous offers (especially at Rush), putting the Warriors in a difficult position if the price is too great.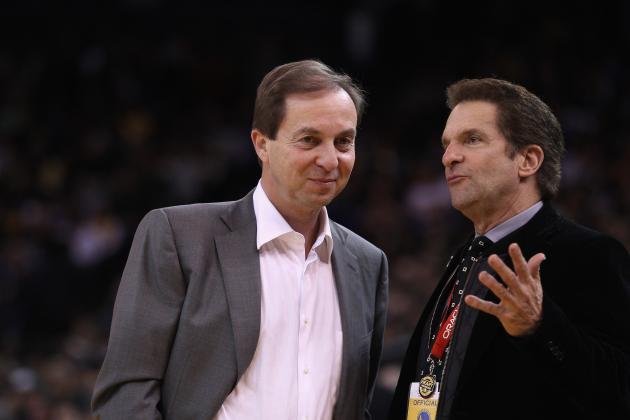 Ezra Shaw/Getty Images

The Warriors crashed and burned last season after a guarantee that this franchise will make the playoffs.
Next season, Golden State Warrior fans expect this team to make the playoffs and anything short will be a disappointment after essentially throwing away a season by trading for an injured player. One who is supposed to transform their philosophy to lead this team into the postseason for arguably their most popular player just adds fuel to the fire.
That's a lot to deal with, especially for a team who hasn't played one game together and for a franchise that's made the playoffs only once in 18 years. But that is what will be expected of them as this should be a no-excuses season.