WWE News: New Monday Night Raw Pre-Show Would Be Major Success
May 14, 2012

Michael N. Todaro/Getty Images
As of right now, there are only four hours of WWE programming on television each week, but that could be about to change with the addition of a Raw pre-show on Monday nights.
While it's been talked about for quite some time, it finally appears close to becoming reality.
Justin LaBar of WrestleZone.com reports that Raw events will begin at 7:30 p.m. starting in July, which is 45 minutes earlier than the current start time. That would allow time for the usual Superstars taping before the pre-show got underway.
The WWE hasn't confirmed the addition, but LaBar said the idea has been in development since last year but has been delayed by plans for the WWE Network. With the launch date of the new channel pushed back again, it appears the new show may debut first.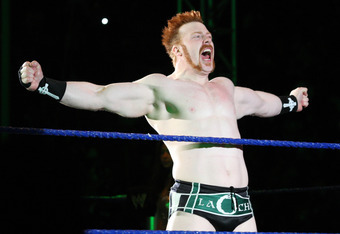 Gallo Images/Getty Images
That would be great news for wrestling diehards.
The show would have many benefits and should serve a similar purpose to the handful of NFL pregame shows that air every Sunday morning during football season, which give fans a look at what's to come that day.
The most important thing the show would accomplish is helping develop storylines that aren't able to make the final cut of Raw and Smackdown. Since there's so little time during any given week, mid-card feuds often get left off television.
That lack of time leads to a top-heavy product.
While that's not necessarily a bad thing during the buildup to WrestleMania, a more balanced card throughout the rest of the week helps the WWE discover the next wave of stars.
Guys like Dolph Ziggler, Cody Rhodes and Zack Ryder deserve to get featured more prominently after the progress they've made over the past year, but they often get left out in favor of John Laurinaitis or, more recently, Brock Lesnar and Paul Heyman.
A pre-show would give those guys more time to make an impact, whether it be through matches, backstage interviews or other key features that will have to get worked out in the coming months if the show gets off the ground.
The other key reason the show would be a success is simple: ratings.
Wrestling fans are a niche audience, and previous three-hour Raws have proven that people will tune in no matter when the show starts, giving the WWE even more chance to hype pay-per-views, highlight recent action and preview that night's show.
All told, it's hard to imagine a scenario where the pre-show concept would fail as long as it's made up of mostly original content and not simply video packages. Fans are always craving more action, and this would give it to them.
Hopefully the idea takes off soon instead of remaining grounded like the WWE Network.