Bayern Munich vs. Chelsea: 10 Most Likely Goal-Scorers in Champions League Final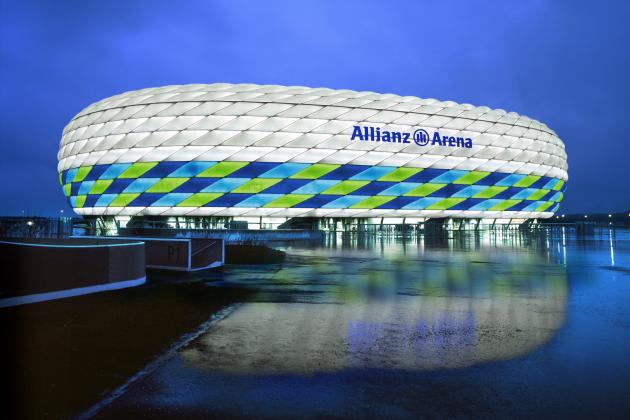 Handout/Getty Images

We're just five days away from the biggest football match of 2012. The UEFA Champions League final will see German giants Bayern Munich play in their home stadium against a Chelsea side that know they must win if they hope to play in Europe again next year.
The game will be missing a handful of big names through suspension, but there will be plenty of stars who take the pitch on Saturday night.
Here are the 10 players most likely to score a goal in the final and by doing so, carve their name in European footballing history.
Begin Slideshow

»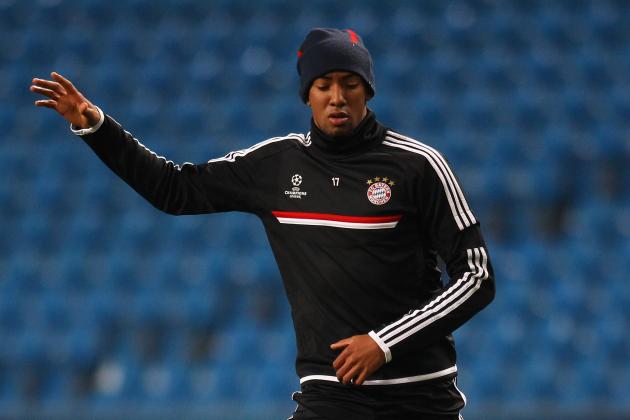 Alex Livesey/Getty Images

The Champions League final could very well be decided from a set piece.
From those situations, I'm going to take a flyer on the powerful 6'3" centre-back from Bayern.
I know. He doesn't have a prodigious goalscoring record. But I've got a feeling about this one.
If he scores, make sure you remember I called it. If he doesn't, just forget this conversation ever happened.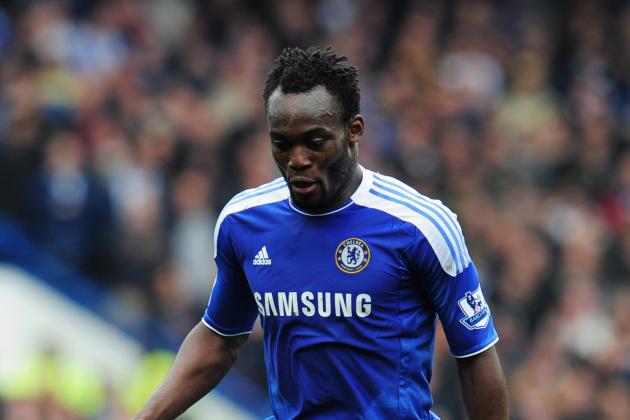 Shaun Botterill/Getty Images

Michael Essien is only likely to play due to the suspensions of Raul Meireles and Ramires leaving Chelsea short-handed in midfield.
He is not the player he once was, but for one big game in front of all the world's cameras, Essien can step up to the challenge.
A long-shot, but not one I would bet money against.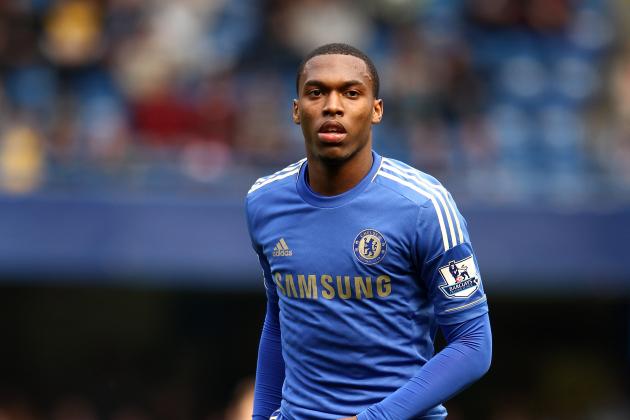 Ian Walton/Getty Images

I was going to include either Fernando Torres or Daniel Sturridge in this list.
I wasn't going to include both.
So the youngster gets the nod because he's been wonderful for Chelsea all season long.
Both are likely to be options off the bench for Roberto di Matteo, and the manager will probably thwart this prediction by sending on the Spaniard instead of Sturridge. But I'm backing the 22-year-old.
Torres still feels too much like a mirage of his former self to get my vote.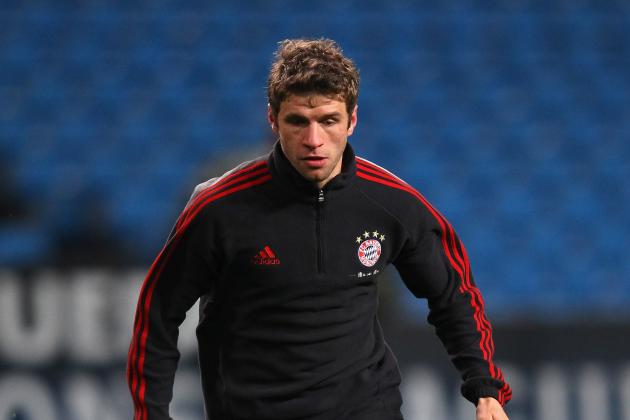 Alex Livesey/Getty Images

Thomas Muller has scored three goals in Bayern's last three matches.
He'll also be lining up against a notably second-choice midfield from Chelsea.
Frank Lampard cannot keep up with the much younger man.
Ramires and Meireles will be watching from the stands.
I think it all adds up to a recipe for Muller to knock in a big goal.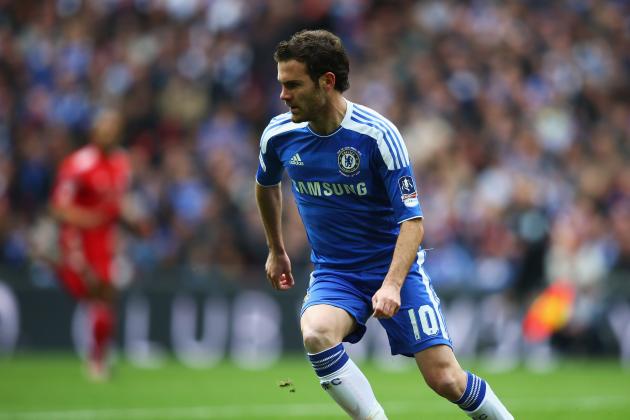 Clive Mason/Getty Images

With the exception of their demolition of QPR a few weekends back, Juan Mata hasn't been consistently brilliant for Chelsea over the last month or so.
He was so ill-suited to the Blues' tactics in two matches against Barcelona that he might as well have been watching from the stands.
And his recent form in the Premier League has fallen off the scintillating pace he set for himself earlier in the season.
But I love the little Spaniard. The best player on the pitch for Chelsea even when he's mediocre, I'd back him in any big game. This one is no exception.
Chelsea is built for strength and speed. Mata is the player who gives them cunning.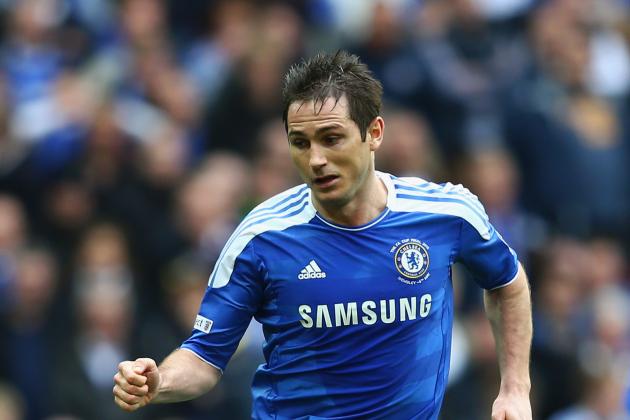 Clive Mason/Getty Images

Frank Lampard is going to find it tough going against Bayern Munich's much younger and much more mobile midfield.
But the 33-year-old has bags of goals in the Champions League over the years, and you cannot discount the possibility that he'll step up and smash one into the top corner.
If he's going to score, it will be arriving late at the top of the area.
Let's face it—against Bayern's midfield he's going to be arriving late all night anyway. Chelsea fans will hope it plays to their advantage at least once.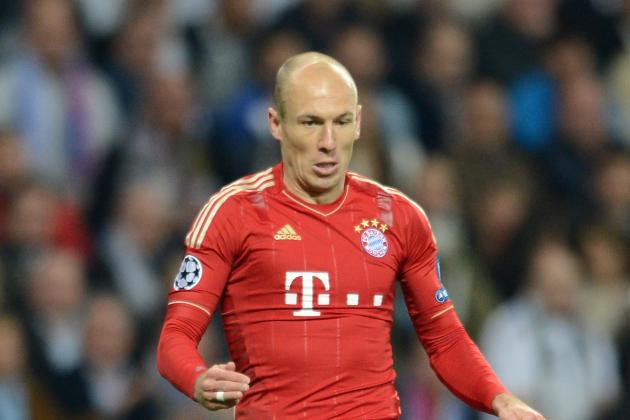 Jasper Juinen/Getty Images

The right side of Bayern's attack is the one place on the field where Bayern and Chelsea will meet strength vs. strength.
Arjen Robben attacking Ashley Cole will be a matchup worth watching.
Cole won't mark Robben entirely out of the match, but I think Bayern will decide to focus more on the opposite side of the field.
Despite that, if you discount Robben, you are a fool.
He will do the same thing he always does. He will attack down the sideline and cut inside on his left foot.
If a centre-back is late just once stepping up to help, Robben could easily get on the board.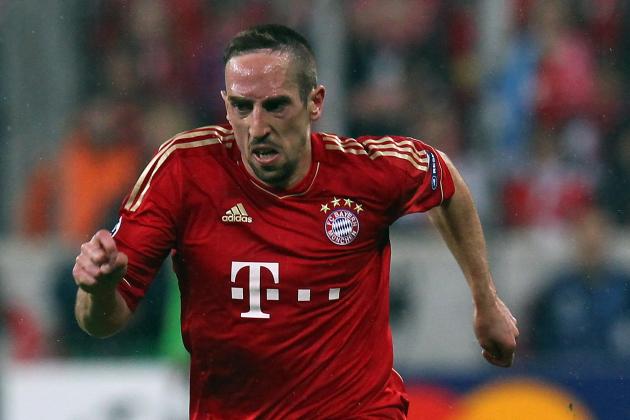 Martin Rose/Getty Images

Franck Ribery versus (I'm guessing) Jose Bosingwa could very well decide the Champions League final.
The suspension of Branislav Ivanovic will hurt Chelsea here.
I'm not saying Bosingwa can't defend—well, no, actually I am saying exactly that.
The left side of the attack will be highlighted and circled on Bayern's game plan. Ribery will be fed the ball again and again, and Bosingwa will be beaten again and again.
Whether Ribery sinks Chelsea or not will be decided by how well other players are able to cover when the Frenchman skips past the right-back.
Shaun Botterill/Getty Images

Mario Gomez has 24 goals in 36 Champions League matches.
In domestic play, no one else on Bayern has even half the number of goals the big striker has scored.
Gomez can quite simply light up the board. Bayern expect him to score. Bayern need him to score.
Gomez would have had his chances anyway. But with John Terry suspended for stupidity and Gary Cahill and David Luiz taking the field fresh off injury, the big man could well turn the final into a rout early on.
Ian Walton/Getty Images

Bayern Munich will need more than one goal to win the Champions League final.
That's because as sure as the sun rises, Didier Drogba scores in big games for Chelsea.
I don't believe Roberto di Matteo's team will win the game.
But if I were only allowed one bet on this match, I would put my money on the Ivorian finding the back of Bayern's goal.