English Premier League Summary & Review: How Each Team Performed & Stand Part 1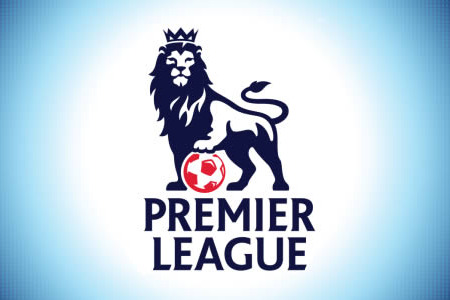 image source: tshq.co
Well, what a season!
Here was a season that will leave many breathless, thousands heartbroken and countless recounting the 2011-2012 as the best English Premier League Season ever, since its formation in 1992.
We have witnessed some epic positional battles from the top to the bottom of the ladder and one of the most dramatic championship victories ever for Manchester City.
But while the blue half of Manchester float on a cloud of elation and disbelief, there are many varying emotions spilling from the 19 other clubs that contested this season.
Let us take a brief look back at each club's season from the foot of the table to the Premier League summit and summarize and review the exciting season that has just concluded.
This will be a two-part piece. Firstly, here we will look at teams from the foot of the table, upward to the safety of mid-table.
Be sure to check for Part 2 reviewing and summarizing the top 10 teams tomorrow.
Begin Slideshow

»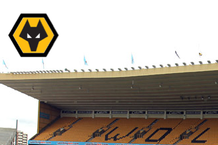 image source: premierleague.com
This season was one that began with promise. Two wins and a draw from the opening three games shed a bright light on what could be for Mick McCarthy's men. By mid February, however, the wheels were well and truly off the wagon.
McCarthy was relieved as manager following a 5-1 loss to West Bromwich Albion, which seemed a strange move to many, despite the poor run of form.
While Wolves were well and truly entangled in a relegation battle, a recent victory over QPR and a handful of draws suggested Wolves might still have enough to avoid the drop. Nevertheless, the hammering at the hands of the Baggies seemed the final straw.
What followed spelled the end for Wolves. Terry Connor stepped up as interim boss and from there, Wolves picked up four points from 13 games and far too often seemed to lack the fortitude needed to survive .
Despite a draw with high-flying Newcastle offering brief hope in moving away from the foot of the table, this was soon forgotten as Wolves raced toward relegation.
To analyse Wolves' form under McCarthy and under Connor via simple averages, Wolves averaged 0.31 points per game under Connor and 0.84 points per game under McCarthy.
Applying McCarthy's average to the 13 games that followed his dismissal would still see Wolves in a relegation position, but only by one or two points. They would have at least been in with a shot at survival.
While there is no doubt Wolves had begun to struggle under McCarthy, there is no telling how the team might have fared had he remained at the helm and offered the continuity that would have gone with it.
Wolves may still have collapsed as they did under Connor, but they may just have picked up another 10-12 points and been fighting for survival had Mick stayed in charge. We will never know.
All that can be hoped for now is keeping a hold of players like Doyle, Jarvis and Fletcher, bolstering the leakiest defense in the league and a playoff chance at a return to the top tier of English football. This, of course, is all easier said than done.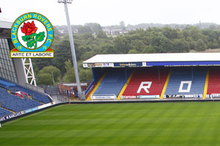 image source: premierleague.com
What can be said on the relegation of the first Premier League victors? I'm guessing most will point the finger of blame directly at Steve Kean.
With a jittery start to the season, many Rovers fans despised Kean, but with a shocking win against Arsenal in the fifth round and the form of Yakubu and Hoilett, hope seemed reasonable.
From there, though, Blackburn's form was average at best with seven points in the following 13 games. Then, with a late win over Manchester United, at Old Trafford of all places, Rovers seemed to have turned a corner.
With 14 points in the following 10 games, Blackburn seemed headed for the safety of mid-table. However, with only three points in their final nine matches, Blackburn were left well off the pace for survival.
With Scott Dann, Yakubu and Simon Vukcevic signed to improve the squad in the offseason, the real head-scratcher came in the form of letting Christopher Samba join Anzhi Makhachkala in late February.

Despite a blip of form following the departure of the Rovers' captain, his presence in both defense and attack, particularly on set pieces, may have helped Blackburn to the measly eight points they needed to find to avoid relegation.

It is generally expected that Junior Hoilett will leave Blackburn over the summer, and while Yakubu will also prove difficult to hold on to, the loss of Hoilett will be a huge blow for a team looking to regain their Premier League status quickly.

While his transfer should offer the manager the funds to re-tool a team that will challenge for the Championship and automatic promotion, I know I am not alone in thinking that manager should be anyone other than Steve Kean.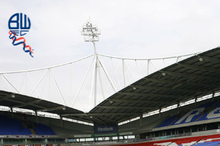 image source: premierleague.com
I have a soft spot for Bolton. I can't exactly tell you why, either. Perhaps it is the football they first played under Owen Coyle, or perhaps it's the understated way have plodded along since the Sam Allardyce long-ball days. Perhaps you can tell me.

With that said, it's sad to see Bolton go down after an 11-year run at the top. All they needed to survive was to convert any one of their draws into a victory.
A win over Stoke in their final game would have been enough and would have secured survival with QPR losing in dramatic fashion to Manchester City.

In fact, it seemed like Bolton would pull out the winner they needed when Mark Davies and Kevin Davies both scored fortuitous goals after Jonathan Walters had given Stoke the lead in controversial circumstances. Sadly, it wasn't to be as Walters converted his second from the spot to equalize late on.

This proved to be the killer. Despite plenty of luck, both good and bad, and pouring forward in a desperate attempt to find another goal, there was no way back for the Trotters, and their run in the English Premier League came to an end.

Again, many will point to the manager's seat as the reason for a painful relegation. However, a crippling run of luck as far as injury goes seems to offer Coyle some respite.

From Chung-Yong Lee's season-ending broken leg to David Wheater's ACL knee injury (suffered recently in a 2-2 draw with West Brom), Bolton have carried a solid list of injured players throughout the season. Perhaps the most telling injuries for Bolton came in the form of Kevin Davies and Stuart Holden.

With Kevin Davies playing talisman for Bolton for a number of years now, niggling injuries only served to further disrupt the form and season of such an important player to the Wanderers.
These knocks and the resulting average form would ultimately keep him out of 15 matches this season. A fit and firing Kevin Davies would certainly have earned Bolton at least a handful of extra points—points that would have secured survival.

Added to this, Bolton's player of the year from 2010-11, Stuart Holden, missed the entire campaign.
When Bolton initially made a surprising run up the EPL ladder following Coyle's appointment in 2010, many pointed to the role Holden played. The absence of his influence has been obvious to most.

Had Holden seen even half a season, it's safe to assume that a few better results would have eventuated and Bolton would now be celebrating a 12th consecutive season in the top flight.

With a decent squad (when fit) and most players expected to remain with the club during next season's Championship run, I expect Bolton to be in the mix for automatic promotion next year.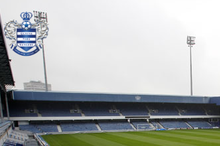 image source: premierleague.com
Survival by a single point is still survival and is worth millions. While it is usual for promoted teams to be favourites for relegation, QPR had the financial backing to make what seemed like solid Premier League buys.
Although they needed results to go their way on the final day, in the end, they have earned a second consecutive year in the Premier League and another chance to splash the cash.

With the addition of Bobby Zamora, Djibril Cisse, Shaun Wright-Phillips, Nedum Onuoho and the signing of Joey Barton on a free, QPR seemed to add experience if not skill and solidarity to a squad that won the Championship in an impressive fashion. Surely they would be in with a good shot at survival.

Despite what seemed like an ominous result in the 4-0 defeat to Bolton in the opening round of the campaign, QPR went on a solid run of form with 15 points in 11 games, which included a rousing victory over Chelsea.

This seemed to suggest a very decent campaign. However, this form was closely followed by a horrible mid-season slump.
With one win in 16 attempts and only seven points from that same run of games, this QPR fell from mid-table comfort, deep into the battle to escape relegation and saw the demise of Neil Warnock.

March proved to be a very important month to new boss Mark Hughes and QPR. Surprise victories over Liverpool and Arsenal kicked off a run in which the club won every second game and lose every other. A painful pattern, I'm sure, for the Loftus Road faithful, but fruitful nonetheless.

With those surprise victories and wins over Swansea, Tottenham and Stoke, QPR looked unpredictable, but capable of surviving.

Despite vital contributions coming form Adel Taarabt, Djibril Cisse and Jamie Mackie and an as-close-to-possible victory over Manchester City, QPR were found still needing other results to go their way on the final day to avoid the drop.

Fortunately for Queens Park Rangers fans, Jonathan Walters does not appear to be a Bolton fan and both condemned Bolton and offered QPR another year at the top.

This was a very narrow escape, but an escape that felt strangely warranted. QPR came so close to ruining Manchester City's season and guaranteeing their own survival that many will not begrudge their escape act.

With the money available to strengthen over the summer and replace Joey Barton's outrageous behavior, fans of the blue and white hoops will be hoping for an improvement in consistency and greater talent to add to their fighting spirit.

I would think mid-table is certainly possible next season, but for now, Mark Hughes et al should celebrate a job done well enough.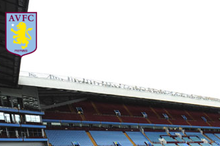 image source: premierleague.com
In the lead up to the 2011-12 season, Villa appointed Alex McLeish as manager, just five days after he left their local rivals Birmingham.
This caused widespread protest by Aston Villa fans that detested the appointment of their biggest rivals' manager, who had also just led his team to relegation.

Another significant issue was the brand of football McLeish represented: boring, defensive and often painfully laboured draws. This would prove to be both his success and his failing this season.

Coming into this season, hopes were mixed for Villa. Having finished sixth, sixth, sixth and ninth in their last four campaigns, it had been a while since relegation was the focus above European football.

The problems that threatened, however, were the seemingly shortening help of Randy Lerner, the appointment of McLeish and the loss of talents that served them so well in the form of Darren Bent (through injury), Ashleigh Young and Stuart Downing.

Despite going unbeaten for the first seven games of the season, only two wins had been recorded. This would prove to be fairly indicative of what was to come. The rest of the season would read as follows: five wins, 12 draws, 14 losses.

While seven wins and 17 draws for the season proved to be enough, it was only just enough, and McLeish has reportedly been axed, according to BBC Sport. For a team that recently threatened to break into the top four under Martin O'Neill, it's not a shock. Aston Villa have become the bore-draw club.

When compared to Stoke, who seem to offer a similar approach in the sense of very limited attack but stubborn across the park, Villa have a better goal difference but five fewer wins.
If Villa played in such a way that could have turned five of their draws into wins, they would be safely in the top 10 and in a strong position to rebuild.

For a team starved of goals, particularly from a timid Gabby Agbonlahor, the summer could not come soon enough. Albrighton and N'Zogbia have not replicated the dynamic play of Young and Downing, and the goals have all but dried up since Bent moved on.
Goals and creativity are a must in the off-season transfer window. While there are always many factors involved with a team sliding down the ladder, it can't be a coincidence that this is the lowest Aston Villa have finished in quite a few years and the first time they genuinely looked like they could go down. McLeish was clearly not the right fit for this club.

A change at the top is just what Villa needs to move back in to mid-table and begin to build a new foundation to challenge for Europe once again.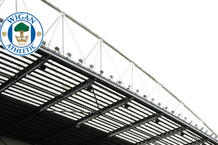 image source: premierleague.com
Wigan was all but guaranteed to go down. They were relegation personified, and Roberto Martinez was on borrowed time. However, something changed.

Following a loss to Tottenham at the end of January, Wigan went on a run of 15 games that yielded 28 points. Only losing to Swansea, Chelsea and Fulham during this run, Wigan pulled out miraculous victories over Newcastle, Liverpool, Arsenal and Manchester United and won seven of their last nine matches.

For a team that looked a certainty for the drop, this was an unthinkable run that saw them land a relatively comfortable seven points above relegation. Now Roberto Martinez is being lauded, as a mastermind destined for a bigger club, with speculation rife that Wigan had been playing possum all along.

Now that they have survived yet another relegation tangle, the next battle is on the horizon.
Hugo Rodallega, Chris Kirkland, Mohamed Diame and Steve Gohouri are some names leaving the club as the season comes to a close.
Martinez has stated he intends to maintain the same squad size. If this is to be the case, Wigan fans will hope for successful signings that can bring the goals and creativity Rodallega has failed to deliver in his final season at the DW, composure between the sticks and some grit in both midfield and defense.

If Martinez truly wishes to only bring in four new faces, they must be of a quality that will allow Wigan to escape the relegation battle next year.
Knowing Wigan have very little to spend on transfers each year, it will take some astute buys and loans from Martinez to give Wigan a season that doesn't again stink of relegation.

It will be difficult to regain the form that has seen them fly out of the bottom three this time around, so what happens between July and August will define their next season.
After the heroics of this season's end, remaining a candidate for relegation for 2012-13 will be seen as a backwards step.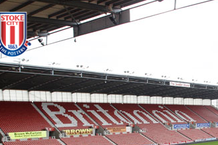 image source: premierleague.com
Tony Pulis seems to have the recipe for mediocre survival down to an art. Since Stoke's promotion for the 2008-09 season, they have finished with a points total between 45 and 47 every year.

With the magic number for promotion said to be 40, this figure seems to be just about right for survival without much threat of movement up or down the ladder. So what is it that Stoke are doing to land in the same spot each season?

It would seem to be building a team that is tough to beat at home, while bullish and plucky enough to pick up a handful of wins and draws on the road. Stoke also always has some sort of target man to pose a threat to any defensive unit.

With Kenwyne Jones off the radar, Peter Crouch and Jonathan Walters have played target men and have pitched in 17 league goals between them. These goals have garnered some valuable points against the likes of Everton, Arsenal, Manchester United and Manchester City and have come in typical Stoke fashion.

With a team that has been middle of the road since promotion, Tony Pulis has been tinkering and trying to add quality without really improving his side for a number of seasons now. Despite gaining points from some of the bigger teams, as mentioned above, nothing seems to change for Stoke.

Players like Peter Crouch, Jonathan Woodgate, Kenwyne Jones and Matthew Upson were considered solid players with Premier League experience who have been brought in to help the team move to another level. This hasn't really happened.
These were players not cutting it in better teams. While they represented improvement for Stoke, they only have gone on to reinforce the Potters' steady, mid-table status.

With a solid mid-table team, limited by a minimal budget, expect Stoke to threaten to improve again next season with some decent signings but finish again with a points total somewhere in the mid-40s.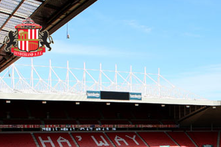 image source: premierleague.com
Where might the Black Cats be had Martin O'Neill been in charge for the entire season? My guess is at least in the top half of the table.

O'Neill has proven that he has the ability to bring out the best in a mediocre team. He did it at Aston Villa before becoming disillusioned with a glass ceiling, and he has done it again since taking the reigns at Sunderland in December last year.

After falling toward the relegation slots under Steve Bruce, Sunderland looked to O'Neill to correct their path. Under the Scotsman, they began to improve dramatically with four wins from his first six games, including a great scalp in the form of league leaders Manchester City.

A run of 22 points in 10 games suggested Sunderland had begun to purr once more and were a threat to the European positions. Bendtner, Sessegnon and McClean were all scoring more freely, whilst the latter began to look a real Premier League player.

While a top-10 finish looked to be en route, Sunderland ended the season heading down the ladder. Let's put that down to a mid-season form slump. After December, the new manager started getting things.

While 13th isn't as high as many Black Cats fans would have expected their team to finish at season's beginning, it is a great position considering their form and position at the end of 2011.

With financial backing from Ellis Short during the summer transfer window and a full season for O'Neill to weave his magic, expect a better showing from Sunderland next season.
A top-half finish and a push for a European place are both entirely possible.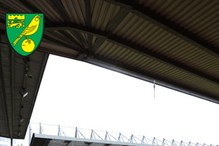 image source: premierleague.com
One of a number of teams to overachieve in this year's competition.
I wonder if we have a team here in the mold of a West Ham or Wigan from the 2005-06 year: a team that would go on to belie their expectations and finish comfortably and unexpectedly well beyond relegation, only to begin the slide toward the drop in the subsequent seasons.

For Canary fans, I hope that's not the case.

For this was a season where, despite expectations that Norwich would fall straight back into the Championship as a result of a Championship quality squad, the players and team came together to defy those expectations and avoid relegation by a massive 11 points.

They did this by doing what any team hoping to survive should do: by taking points off the teams around them on the ladder and stealing a few cheeky points from the big boys of the league.

With an unheralded hero in Grant Holt who managed 15 league goals, and great support from Steve Morison and Anthony Pilkington, who scored nine and eight goals respectively, Norwich players have performed better than anyone expected.

Paul Lambert was suggested as a candidate for manager of the season, and for good reason. With a squad that looked too weak to compete at England's highest level, Norwich City has looked anything but simple relegation fodder.

While it's difficult to know what the transfer window and next season might bring for the Canaries, is it too much to expect a similar result? It might be.

Without the proper investment to consolidate such a great result, Norwich might find themselves in much closer proximity to the bottom of the table next season.

While we can't expect huge financial investments into the current squad, fans must hope that Lambert can repeat this season's success using the current squad with the aid of a couple of key signings.

Consolidation and cementing a mid-table position must be the target.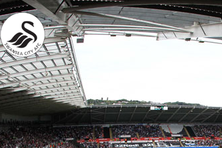 image source: premierleague.com
Another team to defy expectations following promotion to the Premier League.

By picking up a great deal of points and most of their wins from teams surrounding them on the ladder, Swansea, much like Norwich, did what any team hoping to survive should do.
Add wins over Arsenal, Manchester City and Liverpool on the final day, and you have a team who also avoided relegation by 11 points.

Swansea and Norwich would actually have very similar seasons.

While Swansea were considerably tighter in defense, they still found a hero in the form of Danny Graham, who netted a solid 12 league goals, including the winner against Liverpool on the final day.

Much like Holt at Norwich, Graham was well supported by other squad members. In this instance Scott Sinclair (eight goals) and Gylfi Sigurdsson (seven goals) were the supporting cast.

With what looked like a potentially feeble Premier League side, Brendan Rogers earned the right to be considered for manager of the season, thanks to some fantastic football played by the Swans, the emergence of the aforementioned players and the heroics of one, Michael Vorm.

If Swansea can pick up a couple of quality reinforcements during the summer transfer window, hold on to Vorm and continue to play with the unity that Rogers has instilled within the team, Swansea can expect another quality run next season.

With the right pickups and no backward step in the quality of play, expect Swansea to move in to the top half of the table during the 2012-13 season. Failing this, another mid-table finish should be the least Swansea fans could hope for.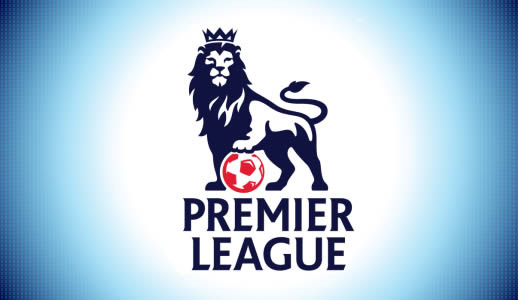 image source: tshq.co
So there you have it: Part 1 of a review and summary of this season's English Premier League. Part 2 will follow soon and detail the top 10 teams and this season's champions.
While this is opinion-based and contains points to spark debate, I hope it offers an enjoyable recap on the ups and downs of each team's action over 38 matches.
I'm sure we all have high hopes for the 2012-13 season—it has a lot to live up to.
See you for Part 2.