5 Things We Learned from Premier League Season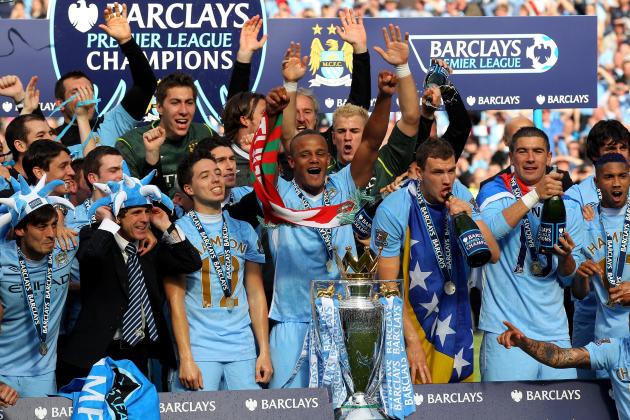 Alex Livesey/Getty Images

Manchester City claimed the Premier League title with two goals in stoppage time on Sunday, snatching the trophy right out of Manchester United's hands.
City's last-minute win has to go down as the second-most thrilling end to a season in English football history. Arsenal winning on the absolute last kick in 1989 has it beat by a hair.
The drama of England's final day was all across the board, as Arsenal had to fight back to make sure they finished with guaranteed Champions League football and above rivals Tottenham, and Everton finished strong to make sure they finished above Liverpool.
Meanwhile, Bolton and QPR traded places a few times on the day, but in the end, a Stoke penalty sealed the Wanderers' fate and sent them packing to the Championship.
It's been a wild season in the Premier League. What have we learned from it?
Begin Slideshow

»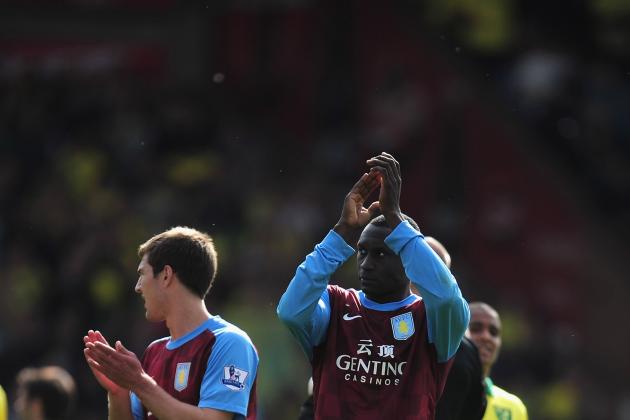 Jamie McDonald/Getty Images

If you're a fan of Aston Villa, Liverpool, Blackburn or Wolves, congratulations! The season is over, and you survived it, though your team may not have.
Villa fans, you should have a new manager by next season, so no worries there. Perhaps Wigan's Roberto Martinez is ready for a bigger challenge than fighting off relegation every season. Whoever it is, you'll be better off than with Alex McLeish, and you can probably bank on a few players coming in as well.
Wolves and Blackburn fans, you shouldn't be surprised.
Liverpool fans, I think I'm proudest of you most of all. Despite the Carling Cup trophy and the FA Cup final appearance, it was a horrid season for the Reds and their fans, and you can bet Kenny Dalglish (I don't see him being fired or leaving) will reload this summer. He just needs to make sure it's with the right players this time.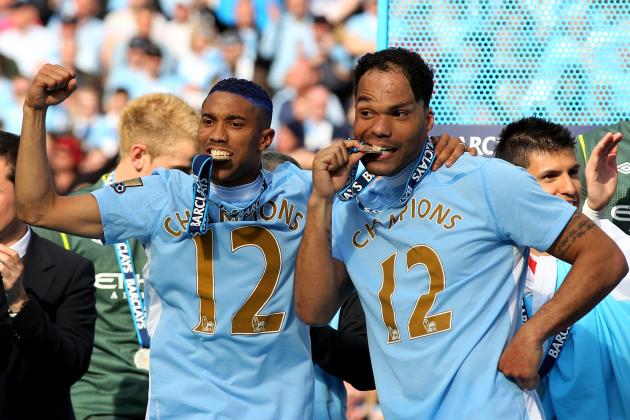 Alex Livesey/Getty Images

Manchester City bought the 2011-2012 Premier League crown, and don't let anyone tell you different. Despite what some may say, the hard part isn't winning the first one; it's getting back there next year.
City will undoubtedly restock this summer, and plenty more superstar footballers will come to Manchester, but this year's batch of stars almost threw the title away a few times.
Sure, they have the experience of fighting for a title down to the last minute to take with them, but it took a spectacular collapse from Manchester United for City to emerge victorious. That's not something you can count on.
City's talent this year struggled to mesh, and an influx of new players doesn't always help.
If City can stay in the mix for the title late in the season next year, then I'm a believer. For now, congratulations to City and their fans, but just be prepared for some tough times.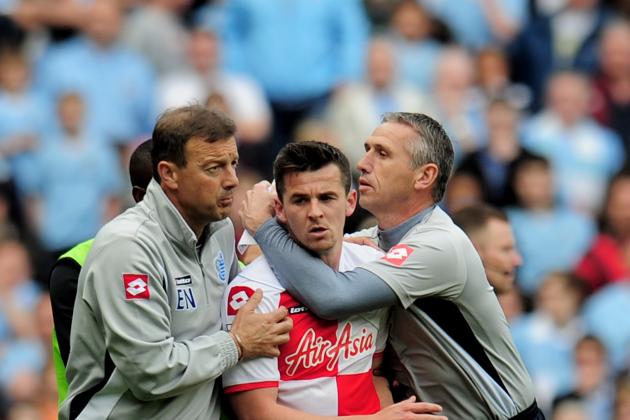 Shaun Botterill/Getty Images

After his latest stunt, Joey Barton has no place in English football.
The always attention-seeking Barton lashed out once again in QPR's match against City, and he could've cost his side their place in the Premier League.
Soon after the restart, the QPR midfielder foolishly elbowed Carlos Tevez in the throat and then, after being shown a red card, kicked Sergio Aguero (because he was there, I'm assuming).
It's similar to when Barton was at Newcastle, and he committed a rash challenge on Liverpool's Xabi Alonso toward the end of the season. Newcastle lost the match, Barton was suspended and the Magpies were relegated.
Barton is fortunate his side were able to stave off the drop this time, but there's no reason for him to be in the Premier League anymore. His antics were getting tired years ago, and he brings nothing to the table.
Get him out.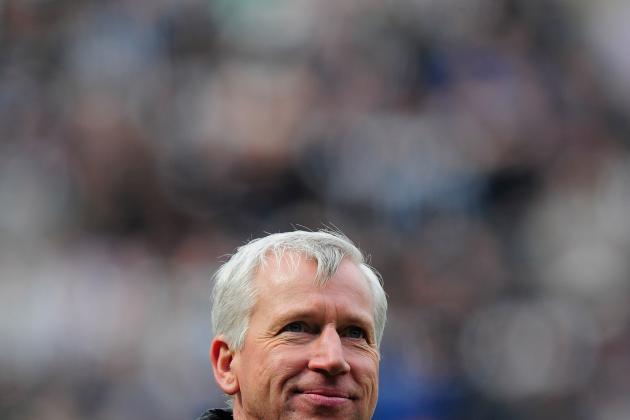 Stu Forster/Getty Images

Alan Pardew had plenty to smile about this season with Newcastle, but not so much toward the end. The Magpies lost three of their final four matches and fell to fifth place.
Newcastle had a strong finish to last season as well, but in the summer, they lost captain Kevin Nolan. Owner Mike Ashley is a little bit crazy, but hopefully, he's not insane enough to sell the likes of Demba Ba and Papiss Cisse, who will have numerous suitors this summer.
Pardew may have suitors of his own as well, but Ashley and Newcastle need to hold strong and keep this team together.
They had a brutal fixture pileup in the end this year, but with a full season of Cisse, who knows what they can do next season?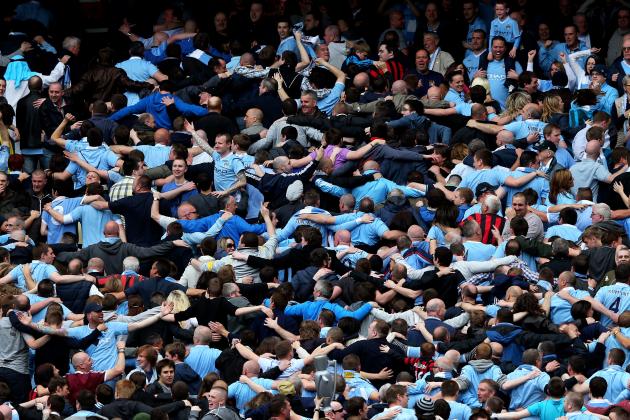 Alex Livesey/Getty Images

Manchester City fans stormed the pitch in jubilation as their side won their first title in 44 years, but some of the fans turned their back on their team, and not in celebration.
City were down a goal and a trophy heading into stoppage time, and some fans actually headed toward the exits. The ones that did only got to hear the roar that meant their side had equalized and then won it all in the dying moments.
After everything we've seen this season, we should all know to never leave a match before the final whistle. You never know what you're going to miss.